Making memories with family and friends are treasures you bring with you until the end. It is such a great feeling to have a day full of excitement and fun with the people you love. It brings joy in your hearts when you see your family and friends smiling from ear to ear and where else could you go to experience thins feeling but to the theme park, right? Below are the top 10 theme parks in the USA that you could visit with your family and friends.
10.

Carowinds – Charlotte, NC
If you are a fan of Peanuts, the character, then this theme park is for you. This theme park holds different kinds of rides that will surely be enjoyed by both youngsters and adults. Also, they have the world's tallest and fastest coaster ride, the Fury 325, with its peak at 325 feet. Children can hang out at Camp Snoopy and meet the Peanuts characters in person. They can enjoy their lunchtime in Harmony Hall Market Place with Snoopy and the gang. Your family will surely have the best time here!
9.

Hersheypark – Hershey, PA
Hersheypark was first intended to be a place where employees of Hershey can rest and relax. But soon afterward, rides were added, and it was open to the public. This theme park allows the riders to customize their rides according to which kind of plummet they would like to experience. There is also a waterpark for kids to enjoy a hot summer day in. It is a family-friendly space that lets everyone get to experience something that is to their liking.
8.

Cedar Point – Sandusky, OH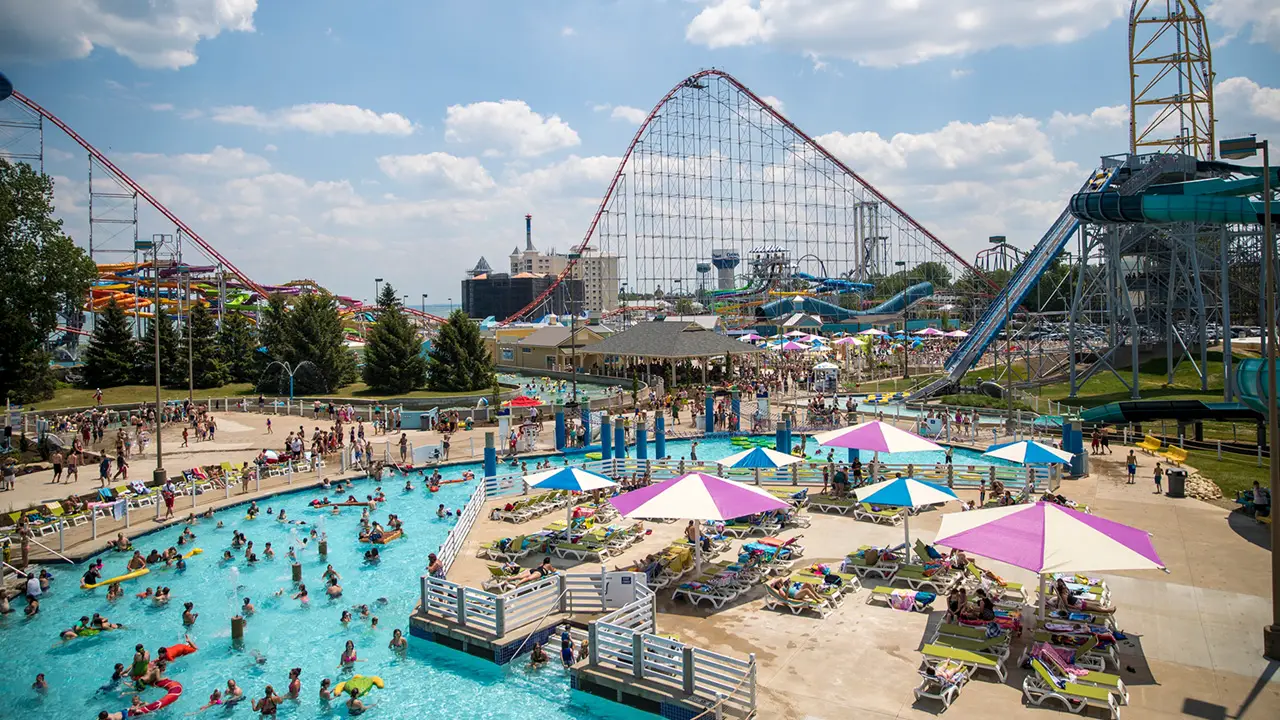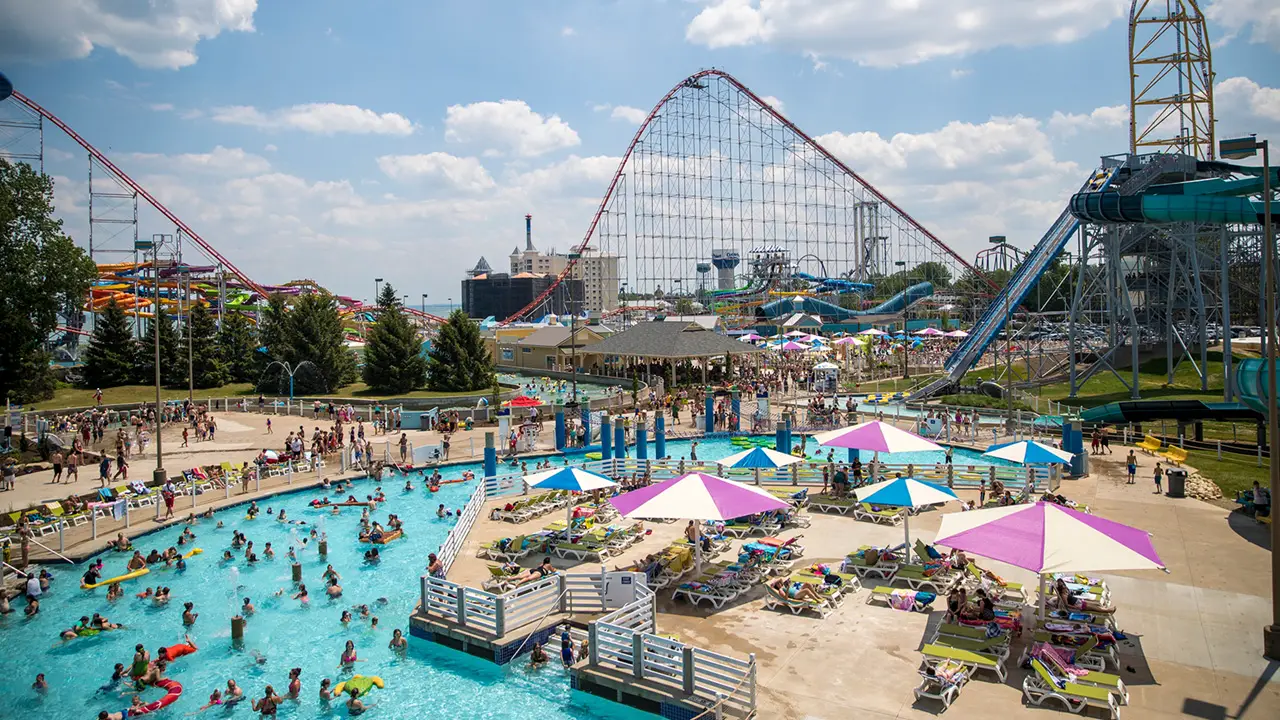 Cedar point is the second oldest theme park to have operated. This theme park houses the tallest and fastest hybrid roller coaster, Steel Vengeance, in the world. All thrill seekers and adrenaline junkies alike gather here to experience a one of a kind feeling. Their most famous ride is the Millennium Force, a steel coaster with a height of 310 feet with a drop speed of 93mph. Only 48 inches and taller people are allowed to enter the rides, so it is safe to say that small children cannot experience this until they are older.
7.

Magic Kingdom at Disneyworld – Lake Buena Vista, FL
See the magic of Disney come to life when you visit this grandness with your family. There you can find the ever-famous Cinderella castle and the Space Mountain ride. Get face to face with your favorite Disney characters like Aladin and, of course, Mickey Mouse! The Magic Kingdom will surely excite and enthrall the kids and the kids at heart. This is the best place to go for Disney fans out there.
6.

Six Flags Magic Mountain – Santa Clarita, CA
Six Flags is for adrenaline junkies who want to experience out of this world rides that will surely keep your adrenaline flowing. You'll find CraZanity, World's Tallest Pendulum Ride, which stands at a record-breaking 170-feet in the air. You can also meet the Justice League and Looney characters.
5.

Discovery Cove – Orlando, FL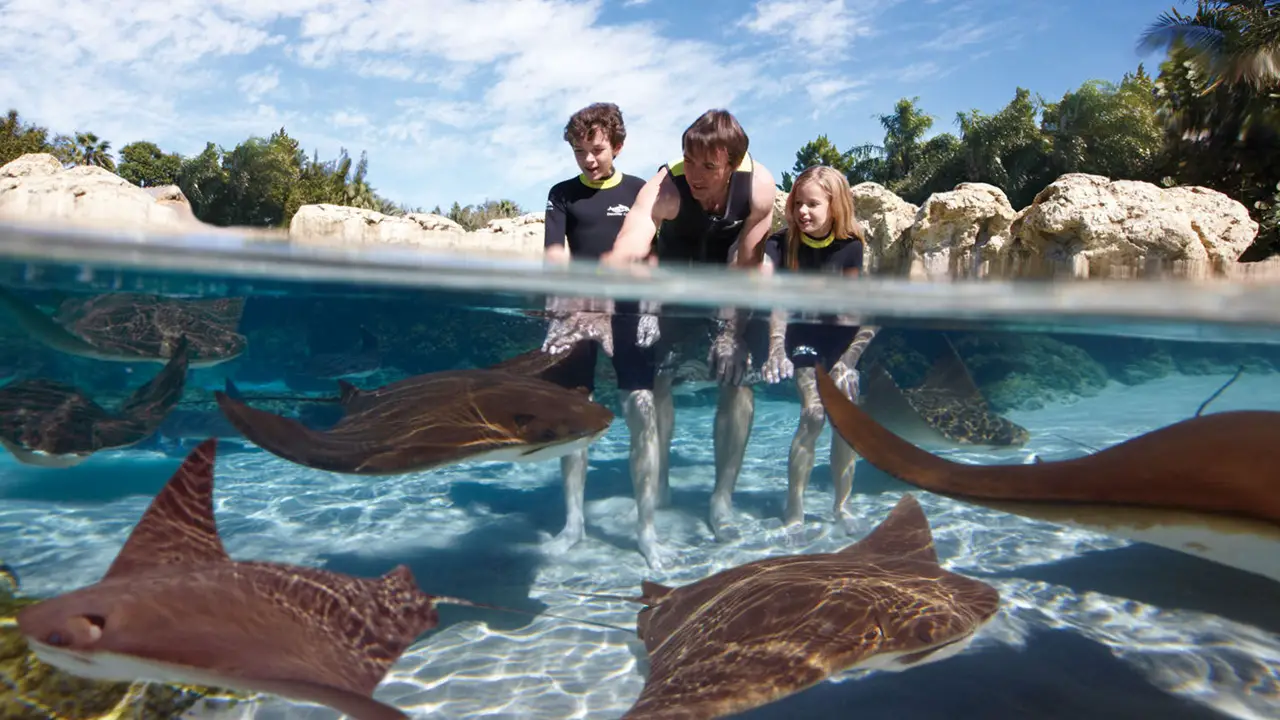 Discovery Cove is a theme park that allows you to interact and swim with marine animals. There are dolphins, otters, and marmosets. You can even ride a boat and pass through landscapes of forests and waterfalls. It is a great way to spend a hot summer day, and it also is educational, which is a plus!
4.

Knott's Berry Farm – Buena Park, CA
Another family-friendly theme park, Knott's Berry Farm, is a prime destination for families seeking a little break from work and school to enjoy each other's company. The best part is that you get to pet horses and revisited the past when you walk through the Old West Artifacts Museum. It's both a fun and educational place to go.
3.

Luna Park – Brooklyn, NY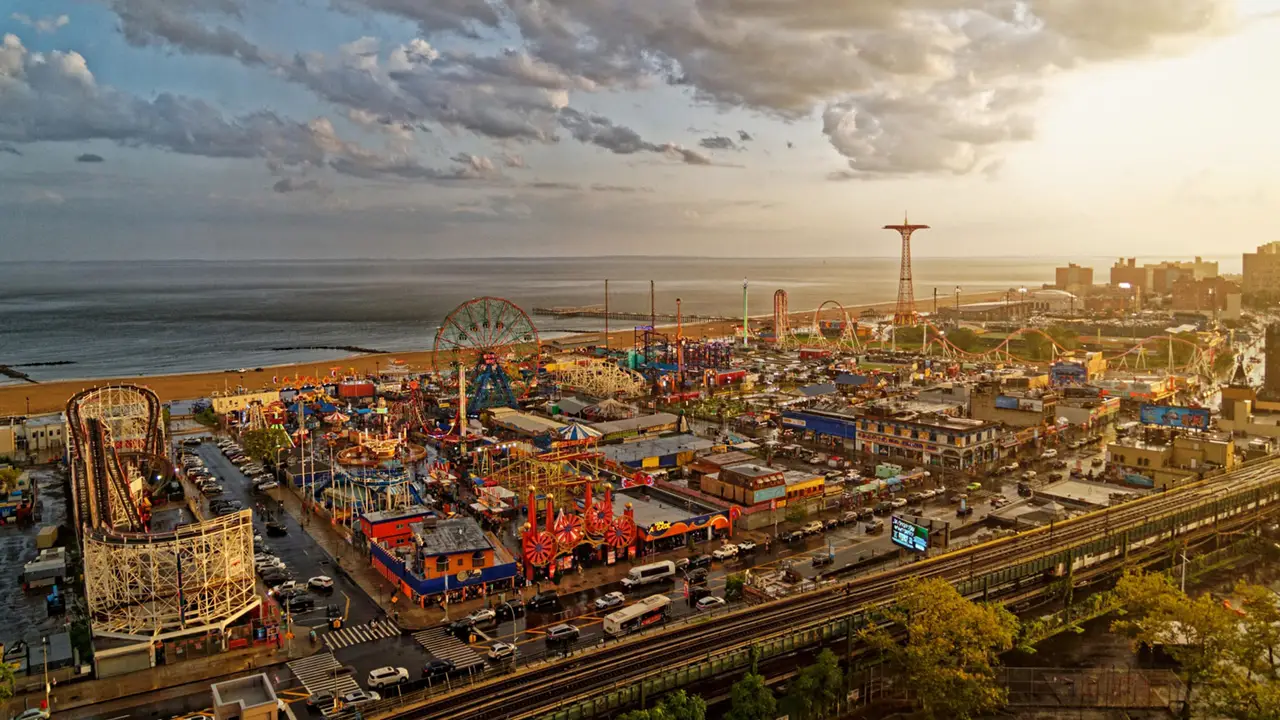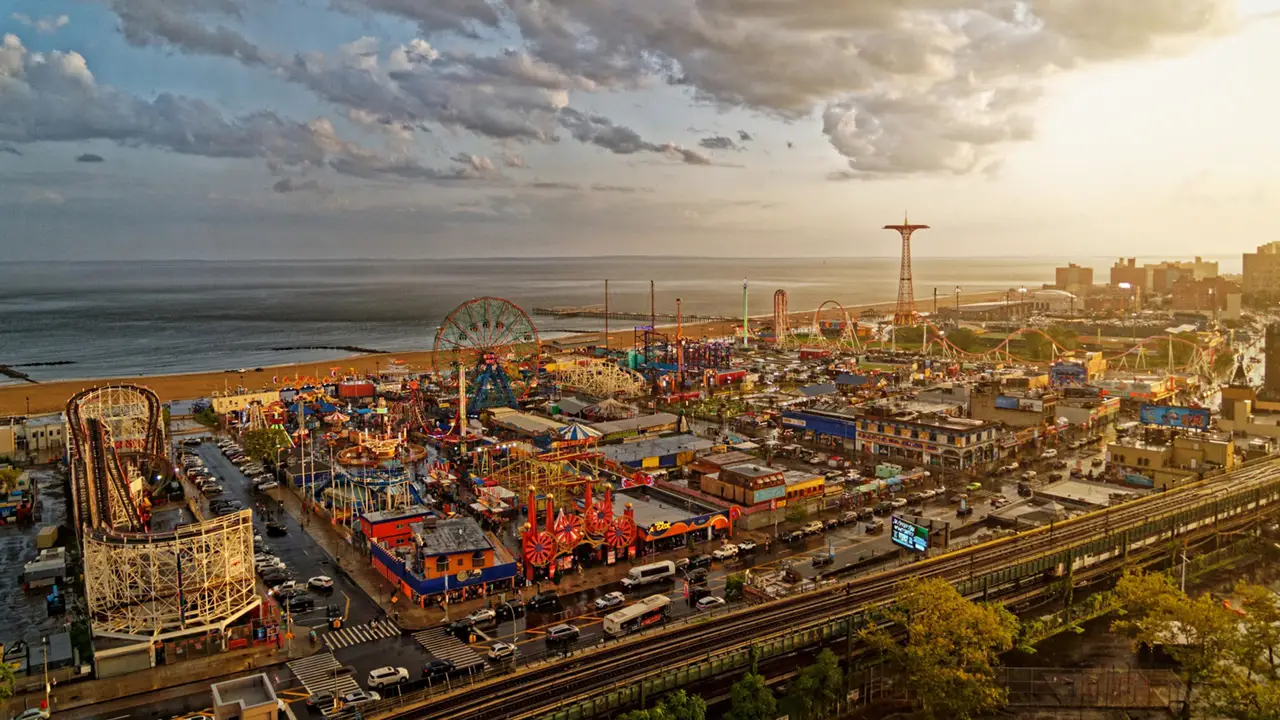 With 25 thrill-seeking rides and a fairground for everybody to come together and enjoy, Luna Park in Coney Island is an excellent destination for family and friends who like a moment of thrill and fun. This is by far one of the most visited theme parks in the USA, especially during summer months.
2.

Universal Studios – Orlando, FL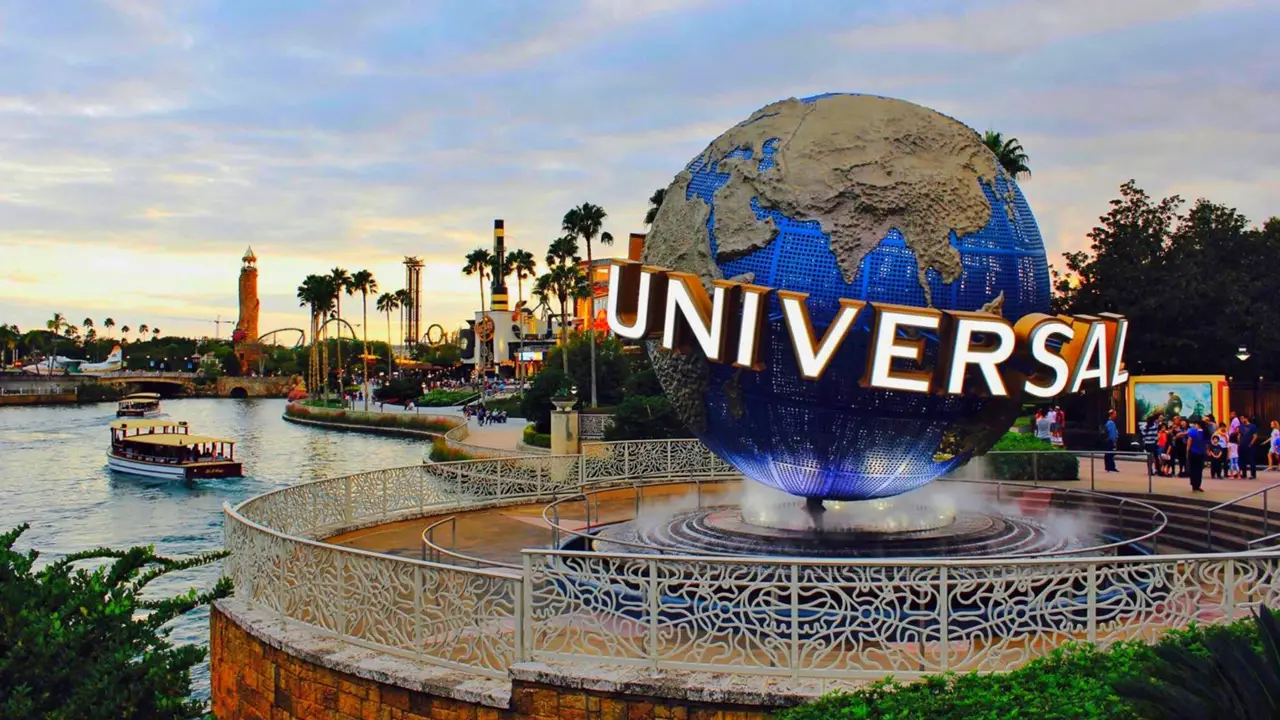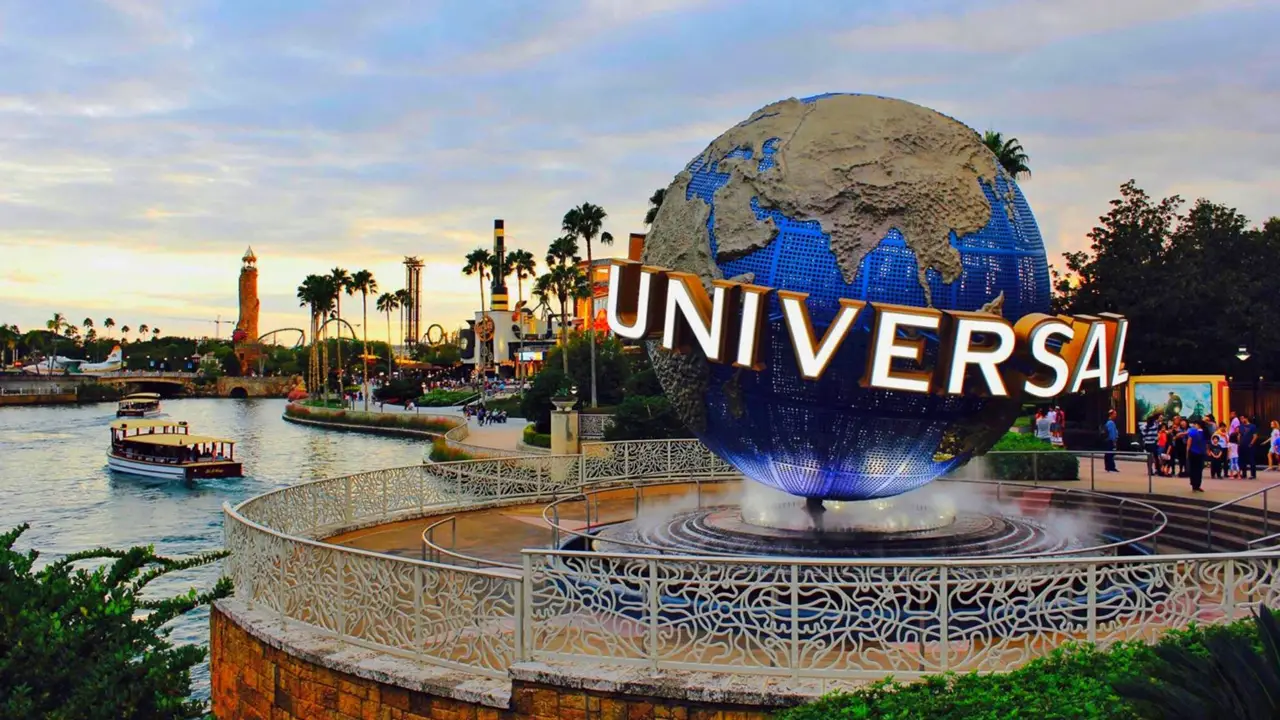 This theme park is all about the colorful world of Hollywood. You and your family get to meet your favorite characters from movies like Minions, Despicable Me, Men in Black, and more! Get on one of their amazing rides and experience another world because of state of the art simulators!
1.

Disneyland Park – Anaheim, CA
Who doesn't love Disneyland? It is where all the magic happens, and the little boys' and girls' dreams come to life in front of their very eyes. With eight themed areas, you and your family will surely have a great day. The best thing about this is that Disneyland Park is open from 8 am until 12 pm; you will surely have all the time in the world to experience each ride and shop to your heart's content.
Conclusion
If you are looking for a thrill or a time to get away from your busy lives and enjoy some quality time with your family and friends, these are the top 10 theme parks that are family and kid-friendly. Enjoy each other's companies while experiencing and learning new things. It is a great way to bond with your children because these memories will last a lifetime. Keep in mind to always be safe and hydrate yourselves, especially if you are planning to go during the summer days when the sun is out. Now, have fun and make every moment last with your family and friends and get that break that you've wanted and that you deserve.