While public nudity is still a taboo in many places, shedding your clothes at the beach has become popular at many shores around the world. In the many forms that beaches can take, hundreds of shorelines now are perfectly legal to take off all your clothes or just go topless and sunbathe, swim, play games or chill out while you are completely naked. Here are 10 popular nude beaches for naturists to consider.
10.

Black's Beach, La Jolla, California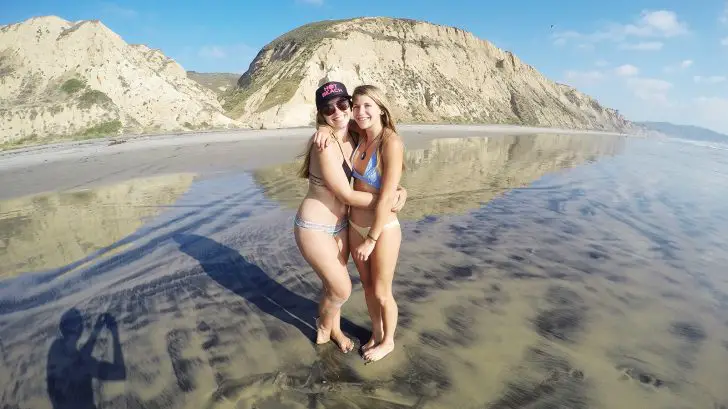 Black's Beach was the first and for a long 50 years the only legal nude beach in the whole of the United States. It is long and wide and it also provides great surf for your surfing experience. The beach got its name from the Black Family who owned a horse farm that overlooked the beach. It is important to note the distinction where the southern portion managed by the city of San Diego is not open to naturists. To get there, you use the winding Ho Chi Minh Trail. The place attracts the type of California beach types instead of hippies and gives the place an Endless Summer feel.
9.

Red Beach, Crete, Greece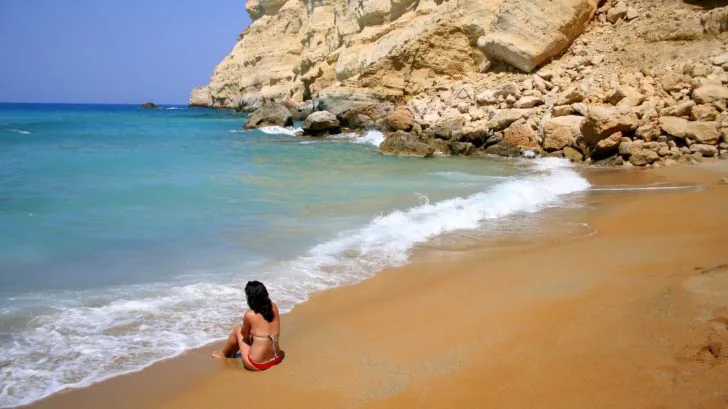 This beach gets its name from the ochre-colored cliffs which give the sand its rusty color. It is also referred to as Kokkini Amos and can be accessed by hiking for 20 minutes through Matala or boat ride from the village shores. Euro hippies pioneered it around the 1960s. Today you can get rental chairs and umbrellas and famous mojitos from a tiny bar called Yiannis. It is also famous for some ruins and ancient caves. The beauty here is splendid and the Mediterranean waters are blue and serene. It is still fast-growing as the place to go for naturists.
8.

Costa Natura, Estepona, Spain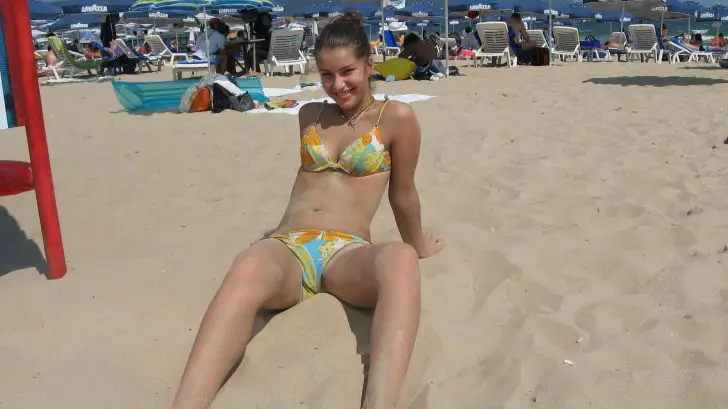 Costa Natura was created in 1979 becoming the first nudist beach in Costa Del Sol. It is now a lively resort that has a large condominium complex, which is a shiny modern architecture. It can now be said to be a premier naked holiday destination in Spain. It has a beautiful grey-sand beach called Arroyo Vaquero, gorgeous palm trees, and many Jacuzzis within the resort that you can enjoy. Looking out in the sea you will see Morocco too!
7.

Little Beach, Maui, Hawaii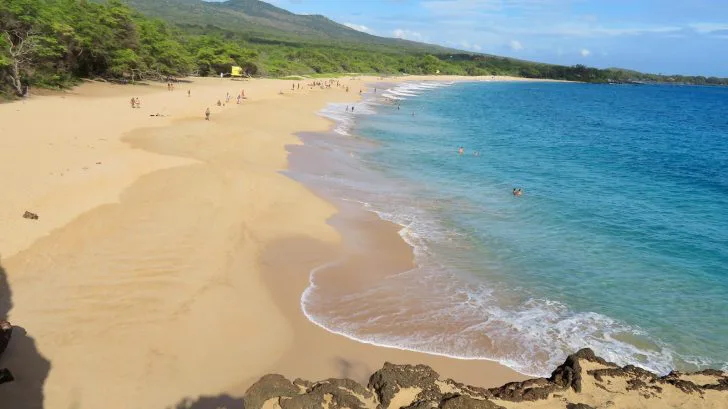 Many topless sunbathers have found Little Beach to be a favorite destination. To get there, they head to Maui for the perfect suntan. It is ironic however that sunbathing in Little Beach is illegal but the local authority will allow you to enjoy the sun whether you are topless or nude. The beach is lined by ancient lava flows and has a volcanic cinder cone making it even cooler. A national marine sanctuary famous for sea life such as dolphins, turtles and tropical fish overlooks the southeast coast of the island.
To get to Little Beach, it's recommended that you drive to and park at Big Beach Parking Lot. There are about 50 parking spaces that fill up quickly but if you can't grab a parking spot there, the next closest one is Makena Beach parking lot. Once you arrive at either parking lots, it's a small trek to Big Beach. Keep walking northwest and you'll have to start walking up a small path uphill to get to Little Beach.
Once you arrive at Little Beach, you will see a lot of nude people having a good time. These beachgoers are mostly nude and some are clothed. Don't be shy to let loose and be nude as no one will judge you if you're not. It's a chill environment with people relaxing, playing bongos, and smoking (yes, weed!). Out in the warm waters of Little Beach, you will find people surfing. If you bring your board, jump on in, and catch some waves. When the sun sets, everyone will be watching the view. When night hits, that's when Little Beach gets lite(pun-intended) with fire dancing. There may be a local that comes to do a fire dancing if you're lucky.
Also, make sure you bring your own beverages and food because there isn't anything close to go to. Whether you decide to be nude or clothed at Little Beach, it's a great experience to have in Maui!
6.

Wreck Beach, Vancouver, Canada
At 7.8 km long Wreck Beach is a long beach that has part of it reserved for topless and nude beachgoers. The beach is made of a series of pebble flats, sandy strands, and rocky outcrops enveloping the edge of Point Grey. The University of British Columbia is nearby and since the 1970s, students and teachers have stripped naked on this beach as its popularity began and took hold. The ambiance of the place is complemented by evergreen trees that line the shore and snow-capped mountains in the water's horizon. It is a great place to have some fun.
5.

Praia Do Pinho, Cambori, Brazil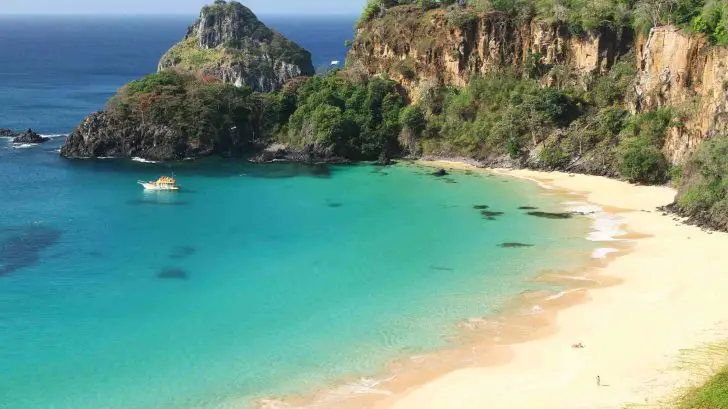 Brazil is known for its lusty displays of the female figure but the first nude-only beach was not until 1987. This is quite ironic for a country that is synonymous with the Brazilian wax. The beach is found about 50 miles to the north of Florianopolis and is considered as the first naturist beach in 2013's happiest city, Brazil. Anyways, unlike most other nude beaches, nudity at Praia Do Pinho is not a suggestion but rather a requirement. If you wish to enjoy the beach, volleyball courts, campgrounds, and bars you need to shed off those clothes and join the party!
4.

Anse de Grande Saline, St. Barts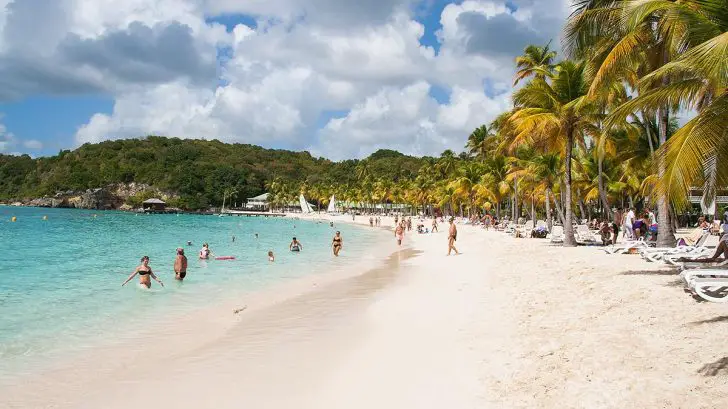 The Caribbean is renowned for its wonderful, laid back beaches. St. Barts is a French-owned island whose rear side is wild with a white sand strand and one of the places on the island that tolerates nudity. Anse de Grande is a self-catering beach that requires you the visitor to carry with you everything that you need for the day at the beach so do not forget sunscreen as shade is not available then you can be topless, nude, your choice.
3.

Samurai Beach, Port Stephens, Australia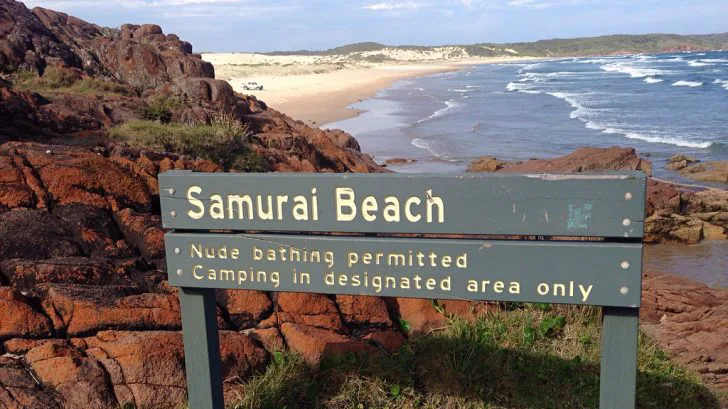 This beach is found adjacent to Tomaree National Park and is very well taken care of throughout the year. Samurai Beach is entirely clothing-optional. It hosts the Nude Olympics annually in November. It is quite creative for the Aussies to mix nudity and athletics. Be sure to be in good shape since it will be easily noticed if you are not.
2.

Haulover Beach, Miami, USA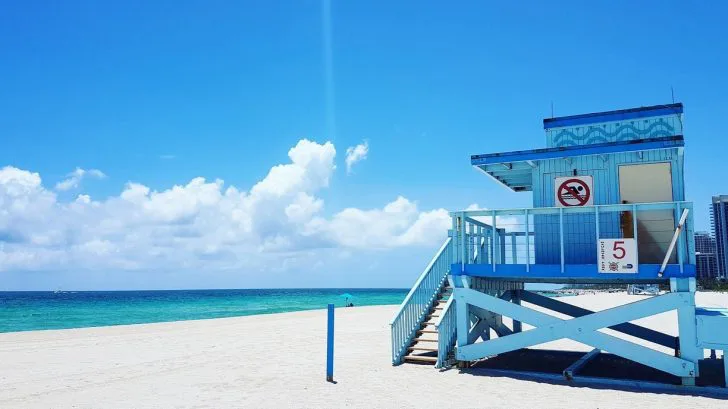 Miami is famous for its beaches, nightlife, art, and food. But not many know that you can go to Miami beach topless at Haulover Park. Dare to go bare at the beloved Haulover Park where thousands of beachgoers visit every year with the beaches soft sand and pristine waters. It's entirely legal to strip into your birthday suit at this beach, knowing that Uncle Sam has approved nudity here with the American tax dollar to support it. This Miami nude beach also has a dog park, pier, and boat launch other various water-related activities. This beach offers its naturists a good life.
1.

Hedonism II, Negril, Jamaica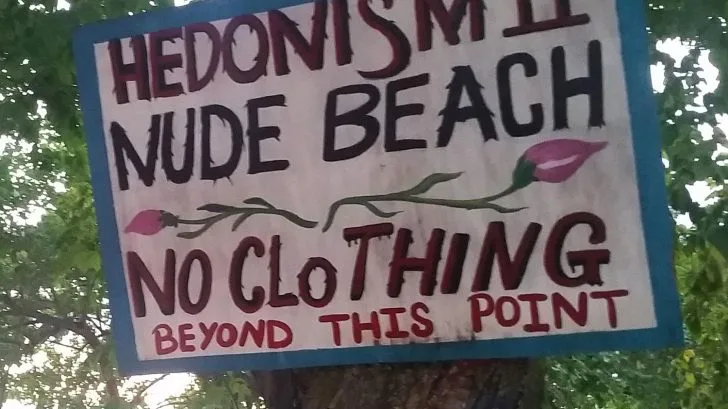 At Hedonism Beach, as the name suggests, it is all about pleasure and having fun. The beach has reserved a section where you can indulge in your drugs and alcohol but, most importantly, nudity. Built-in 1976, the beach was created just so that naturists can fly off to Jamaica and go wild. This place attracts the kind of people willing to embrace the wild side of life; travelers who want to "be wicked for a week." Do not be afraid to ditch the clothes, and don't give it a second thought. There are plenty of people in different shapes and sizes that are nude, and once you do go nude and become more comfortable, you'll forget that you were even naked in the first place.
Conclusion
Now that you have the options, don't hold back, nothing to be shy about, you are completely entitled to be nude or topless in these beaches. Whether you are a regular or want to try some out, the options are here for you. Happy topless and nude sunbathing!
Click on the button below to book your adventure today.