Are you looking for some top-notch, safe video games for your kiddos? Well, look no further because we've racked up the top video games for kids 10 and under that are highly rated, suitable for young children, and parent-approved. Luckily for parents and young children alike, there are video games that children can play with or without parents' assistance.
The best part about these video games is that they let the child's imagination be free, and they can discover hidden talents like building and arts through these games. So let's get ready and let's take a look at these games that could potentially be the next gift for your child.
Lego Movie 2 Video Game, Age 7+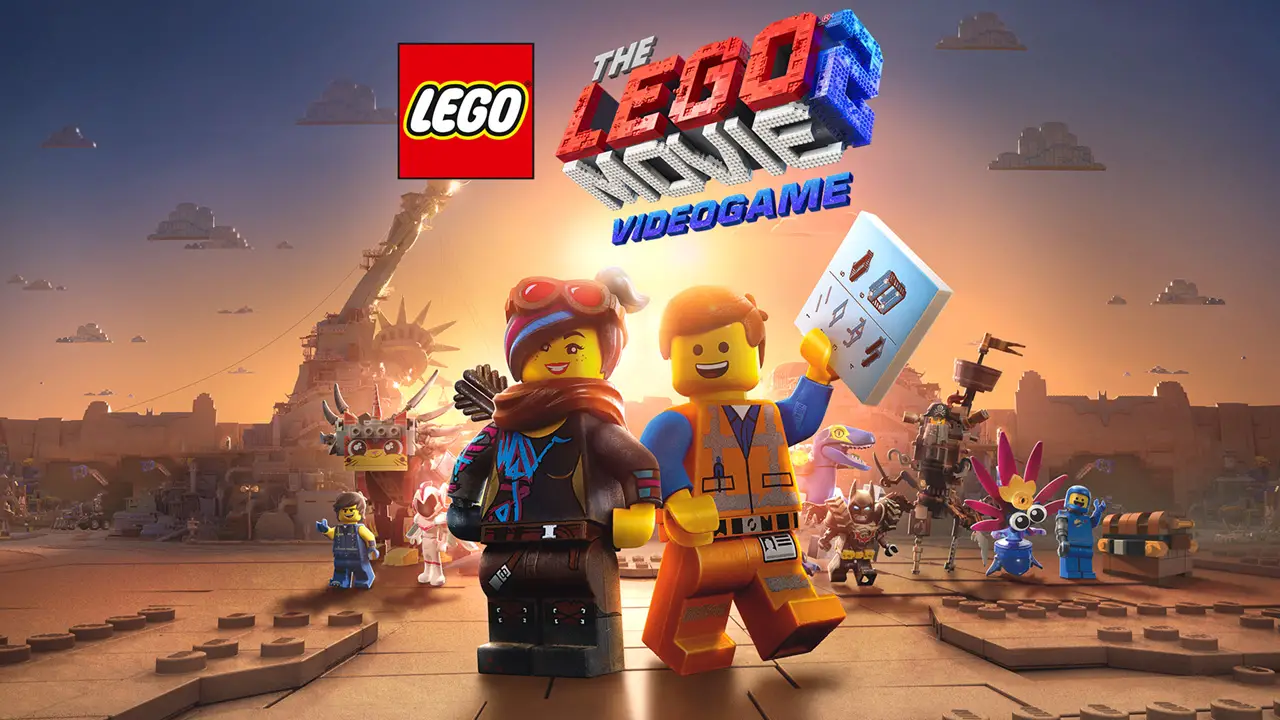 Can be played on PS4, Xbox One, Nintendo Switch, PC, Andriod, and iPad
Growing up, we all have had the chance to own legos and get to be creative while playing with them. Up to now, Lego has been a part of a child's life growing up, and how did the company cope with the evolving world? They made their legos digital. The Lego Movie brought to life the creations of children, and it became a hit. And with this, they have created a game that children can enjoy playing alone or with other kids. Creativity is encouraged, and children discover a whole new world that they get to explore while doing quests and solving problems throughout the game.
The player can choose a character out of 100 characters available. Your kids will enjoy moving about in the game, smashing obstacles, and collecting coins throughout the game. They can also build around or over obstacles, which will help enhance their creativity and building skills. The best part is that players can team up and do quests together.
With this game being a game for all ages, you can enjoy a game with your kids and make this a bonding routine on weekends or after work. This way, you can monitor your kids and still enjoy their company and make memories like you did when you were their age.
Yoshi's Crafted World, Age 3+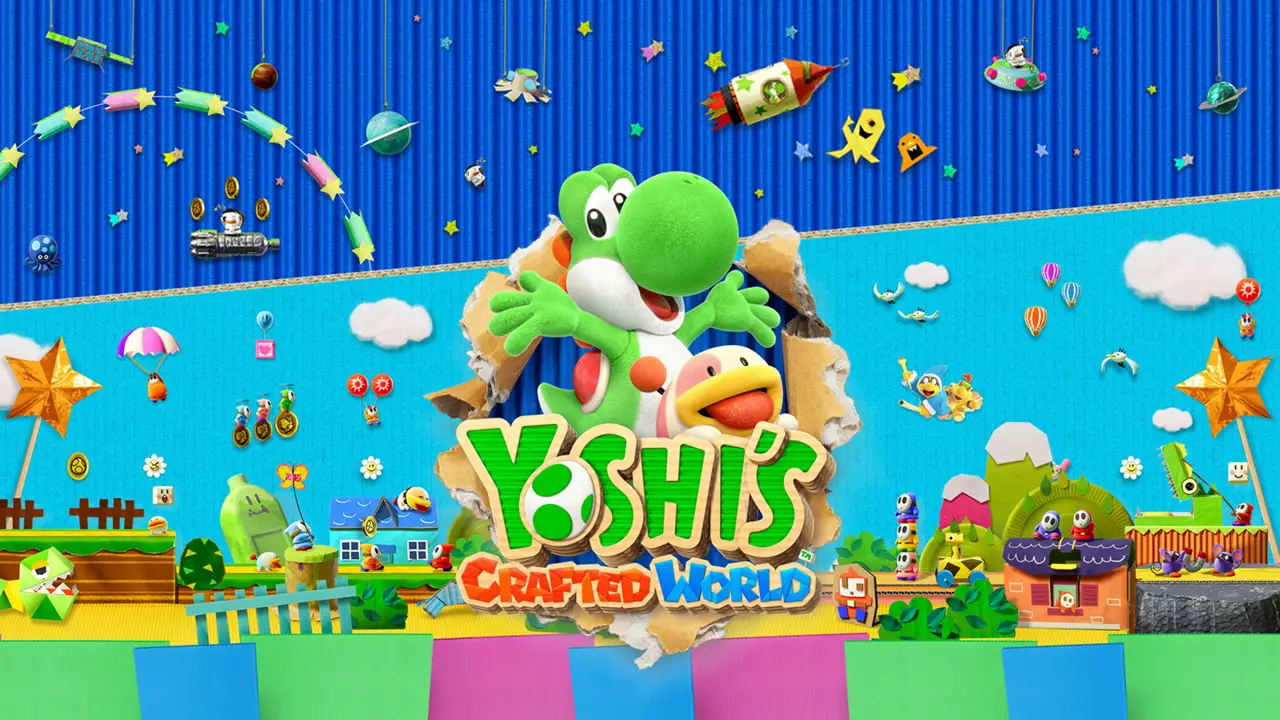 Can be played on Nintendo Switch
If you are a busy parent working from home and need to focus on work for a few hours. Still, you have a toddler who can get loud or irritated quickly; this game is the perfect way to get your child's attention. The game starts with Yoshi making his way through a whimsical wonderland while finding collectibles and doing simple tasks. The character can jump high and engulf enemies too.
This is an entry-level game that is slow-paced, and being killed is almost impossible. It will be an excellent way for small children to explore a bright and colorful world with bouncy floors and cardboard ramps and small quests they can quickly finish. There are no violent actions or competition in this game.
Toddlers from 3 years old and above can easily navigate this game, and siblings can also play together. This is a fun family game that will surely get your children hooked the moment they play. Don't worry, and this is a kid-friendly game! As parents, you can even join in on the fun and get to bond with your kids for a little bit of screen time.
Paw Patrol: On a Roll, Age 3+
Can be played on PC, PS4, Xbox One, Nintendo Switch
Everyone with small children is familiar with the Paw Patrol television show. You know that the kids go wild when the show airs. But now, there is an interactive game for your children to play. Set in a wonderland where the character goes on 16 adventures and eight microgames, your child will surely enjoy this game. Also, going around, the character can pick up pup treats and choose from their favorite Paw Patrol characters!
This is a single console game, though. It could be an excellent way to teach kids about sharing and being on a team to control the character while one can help out with the quest. Also, they can even take turns. This could be an excellent way to bond with your children and get to watch them play after a long day of work. Whether you have an only child or more, this game is an excellent start because it has quality graphics and is kid-friendly; you wouldn't worry too much.
Just Dance, Age 3+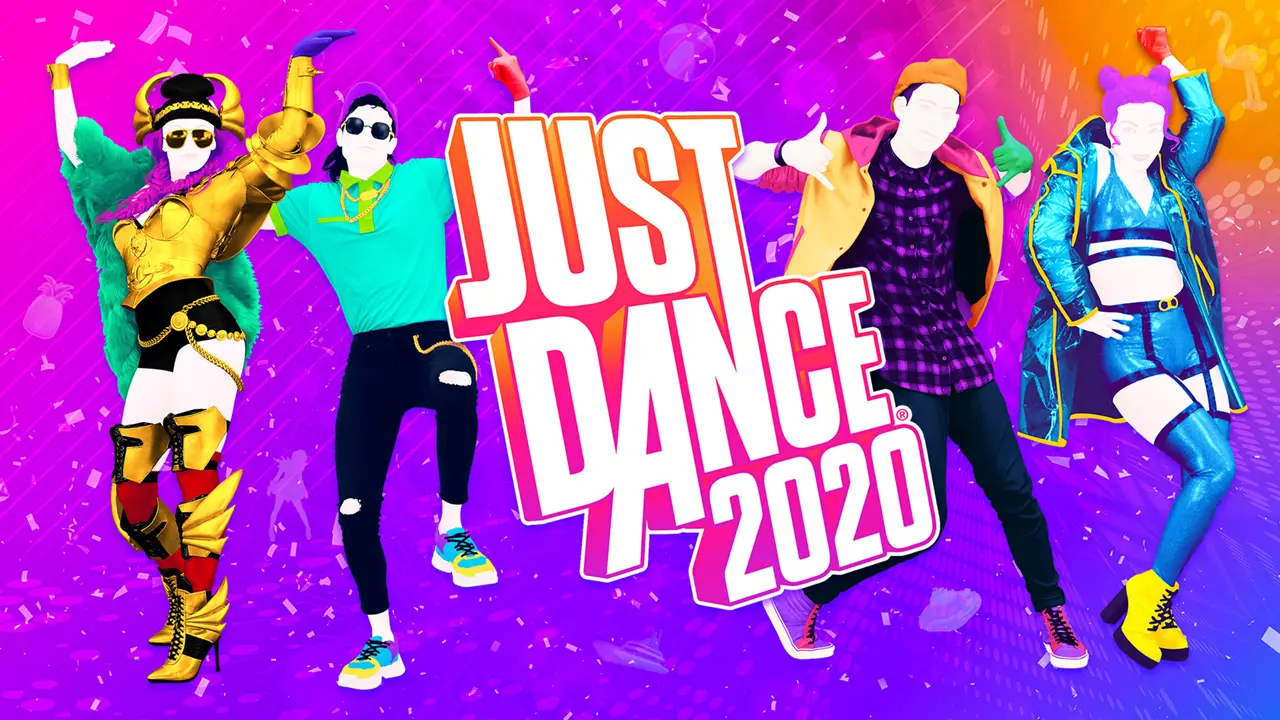 Can be played on Wii, Wii U, Xbox One, Xbox 360, PS4, PS3, Google Stadia, Nintendo Switch
If your kids love to move and have tons of energy, the Just Dance game is the best fit for them. This game is a multi-player game, and up to 4 players can join, but others can too! Just choose a song you want to dance in tune with and follow the steps. Each correctly followed step will give you a perfect score, and you and your opponents can see who has the most score at the end of the dance. This game does not require a console but a sensory attachment to monitor your moves. With this, it could record your actions and match the steps on the screen.
This is a friendly competition game and also a family game that the whole family can do. This could also be your daily cardio and is a fun way to exercise without feeling too tired at once. Small children up to adults can quickly master this game. Isn't it a great way to burn calories and bond with your children at the same time?
Dragons: Dawn of New Riders, Age 5+
Can be played on PS4, Xbox One, Nintendo Switch
The movie How To Train Your Dragon was a hit in cinemas, and now it has its own video game. It is an adventure game that features the best locations in the movie. The children can solve puzzles, go on quests, and battle villains to get to the goal. They can fly to new islands to open a new chapter of the game. It is a fun game for kids to play and solve problems together.
This game can help children be a good problem solver and team player too. This is also an excellent way to hone their imagination ad skills using a game. It is an excellent game to play after school or on a weekend where they can get to relax and just enjoy a few hours in a whole other world full of beautiful scenery, dragons, and quests.
Rocket League, Age 3+
Can be played on PC, PS4, Nintendo Switch, and Xbox One
Football and cars? Who knew that these two could come together, right? Rocket League is a game with rocket-powered cars that play inside a football field and try to score a goal. It is a fun and adrenaline-filled friendly game that kids who have a competitive side can enjoy.
Up to 4 kids can play this game, and it is fun in general when cars are blasting up and down the field, trying to chase a ball, and scoring a goal. It has a slight similarity to Mario Kart but with a little twist to it. Who knew the concept of racing cars ad flying balls across the field could catch on to children quickly?
This could also be a fun family game wherein children and parents can play together for a night of bonding. This game can cater to children aged three and up, and small siblings would not feel left out. This is a win-win situation.
Crayola Scoot, Age 7+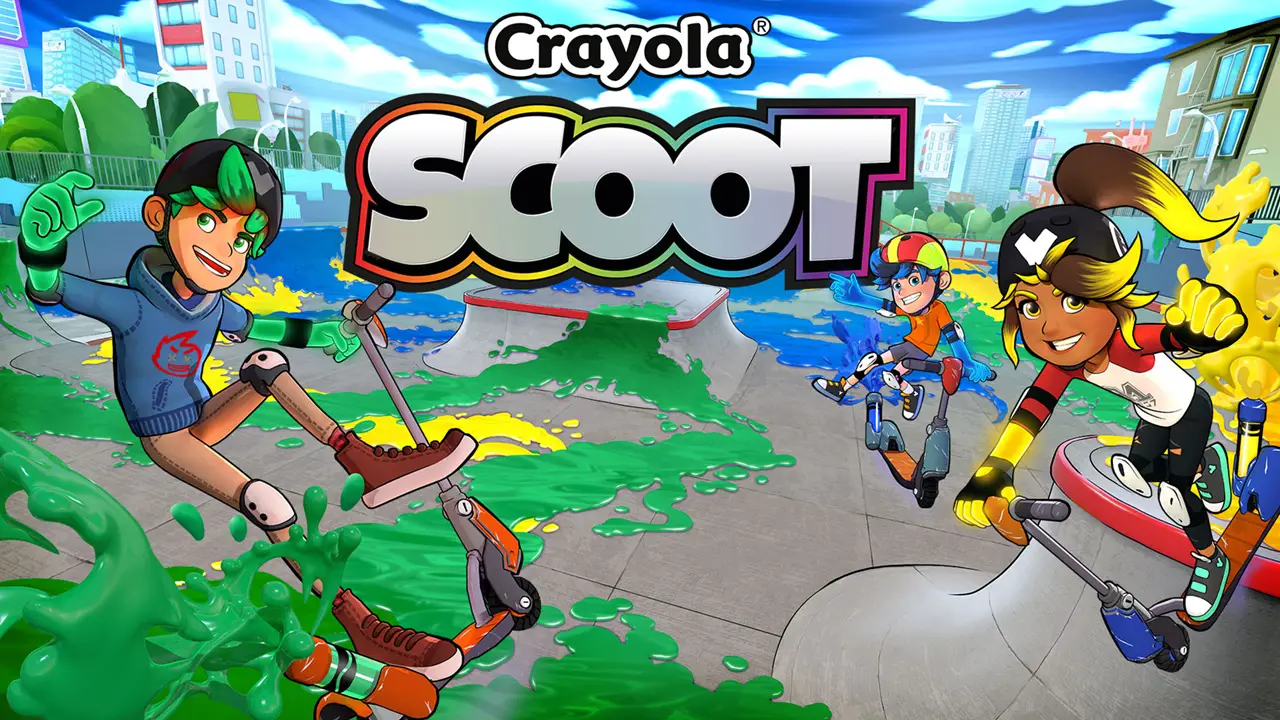 Can be played on PC, PS4, Xbox One, Nintendo Switch
Arts and video games can be a thing, right? This game is the perfect combination of a kid's love for scooters and doing messy arts. It is a colorful game that children will surely enjoy from the start. Your child can make his or her character, design the character, and play the game.
You can master tricks, jump on obstacles in the game, and emit paint from your scooter, making a beautiful and colorful mess out of the game. It is an explosion of color, and your kids will surely enjoy each minute of playing the game. Whether it is on a single-player or multi-player mode, there is no chance of boredom in this game, ever!
Minecraft, Age 7+
Can be played on PC, Xbox, Mobile Phone, Nintendo Switch, iPad
Minecraft is an open world concept game wherein a child can build, gather, and go to different game areas. It is an interactive game where there are players in the same world that your child can talk to and play with. Parents can turn the "peaceful" mode on such kids won't have to encounter monsters, especially when they are young.
The child is responsible for feeding his or her avatar, gather resources to build a house or even a fortress so no monsters can enter the house, and gather materials for weapons. Although this game is for children ages 7 and up, it is encouraged that parents are there to guide the child through the game.
There have been some controversies and conspiracy theories regarding this game, and some parents do not let their child play anymore but, with the "peaceful" mode, you, as parents, are ensured that the game is kid-friendly so your kids can play freely and use their imagination to create.
Super Mario Odyssey, Age 7+
Can be played on Nintendo Switch
Super Mario has been with children since the 80s, and it has been enhanced so that kids from generation to generation can play this. This is the OG in video gaming, and until now, it is one of the all-time favorites of any child. This game is for older children who can understand and read because there are many tasks and objectives to do in this game.
Super Mario Odyssey is a 3D adventure game that starts with Mario fighting to rescue Princess Peach, kidnapped by Bowser. This game is an open-ended world game packed with challenges and lots of jumping (just like old times) to get rewards to continue on the adventure.
This game has a marker for finished tasks, which gives the child focus in achieving each goal. This is also a good focus training for both parents and child. It is a nostalgia-filled game that the whole family can enjoy.
Mario Kart 8 Deluxe, Age 3+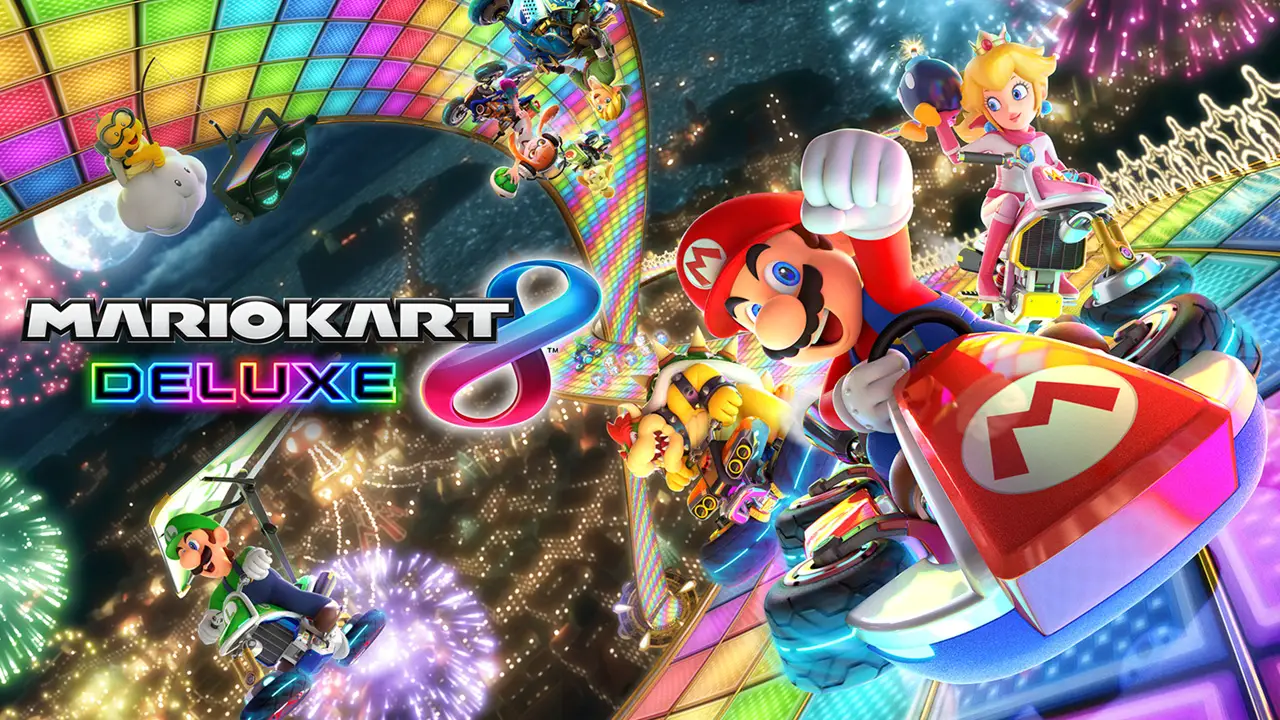 Can be played on Nintendo Switch
Super Mario Kart has been present in the gaming world since the 90s, and it has been enhanced over time to cater to the more advanced technology of today. Younger children can easily play this game, and its graphics are superb, which is also one of the best features of the game.
This is a racing game of go-carts that children can have a friendly competition together. Also, parents could join in on the fun,, which brings back the memories of the old-times when Mario Kart first launched. Up to 8 players can play this game, so the more people, the more fun it will get.
There are in-game purchases if you want to pay for extras, but it is all good if you do not want to. Make this game a great family bonding game, and enjoy some time with your kids after work or during the weekends.
Conclusion
Video games have evolved tremendously over the years. If you are a parent and your childhood is filled with fun memories of you playing your favorite video game, then this is the start of something you and your children could enjoy together.
Not only are these games fun, but they are also educational. They can help enhance your child's thinking abilities and even creativity. There is a whole new world in video games. Even if there are negative research about kids and screentime, this is a great way to let them explore and see what else they can do.
Of course, it is essential that you, as a parent, teach your children the right way to play so that they learn how to be a team player and accept defeat without a problem. You can also teach them discipline by implementing rules for playing and the things they need to get done before they can play. So, if you are worried they'll have too much screentime or get addicted to playing a game, remember that you can control the situation and also, you can join in on the fun!
What Do You Think?
Do any of your young kids or kids you know play any of these video games? As a parent, how do you handle video games for young kids? What's your experience like? Comment below and let us know.