Are you looking forward to a break at work and have been dreaming about a lovely, relaxing weekend at a beautiful resort? Most of us want to experience a world-class stay at one of the most beautiful resorts in the world. But where exactly should we stay? There are thousands of hotels and resorts at any tourist destination around the world, so it could be hard finding the perfect place for your much-awaited relaxation. The best thing to do is to find the resort that has all the facilities you need and want so that your money is going somewhere that you are going to enjoy and get the most out of.
Here is the list of the top 11 Sandals Resort where you can stay at and all that they have to offer to the guests. We will be discussing their location, accommodations, and other amenities you can experience when you go on your next vacation.
11.

Sandals South Coast – Whitehouse, Jamaica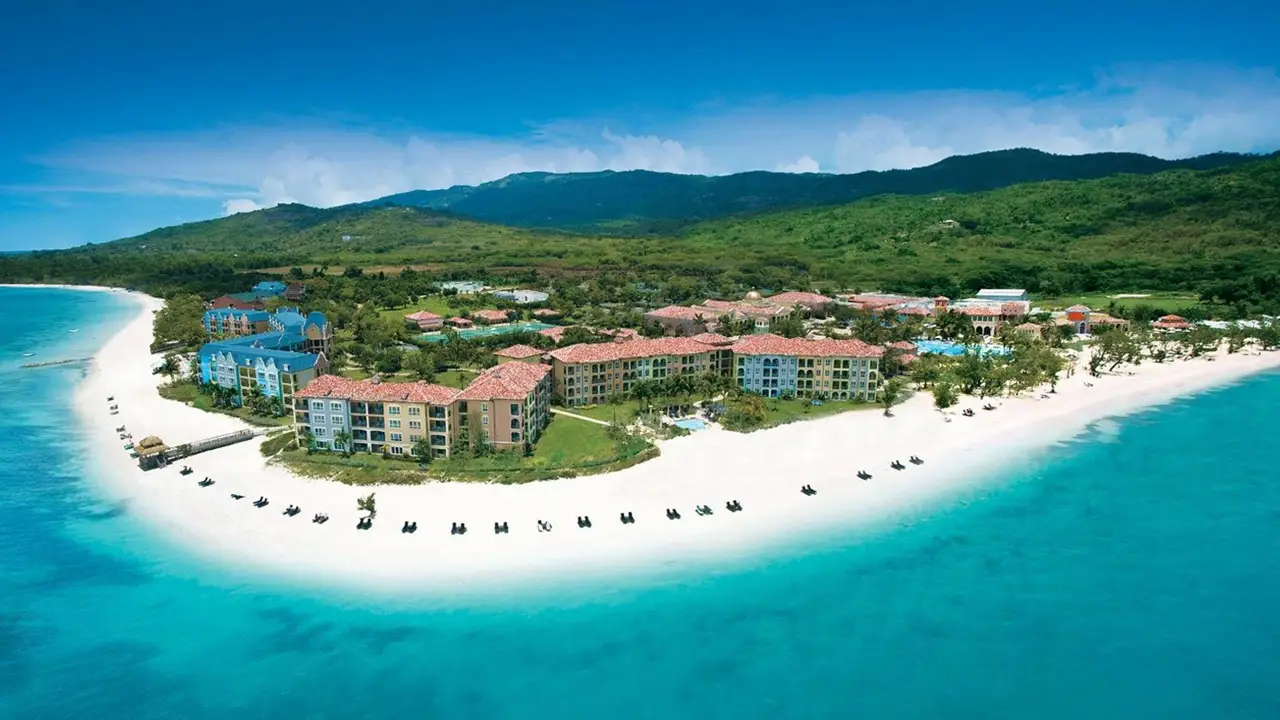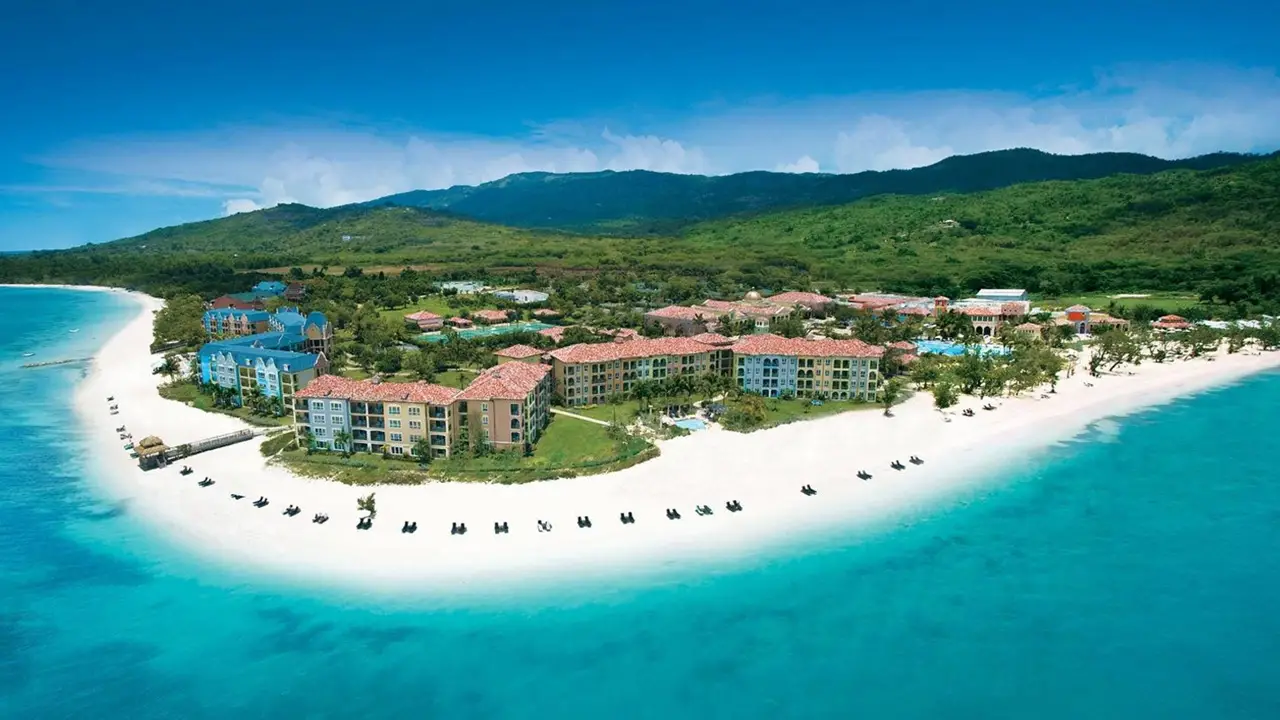 This Sandals resort on the south coast of Jamaica is one of the people's choices to get a there much-deserved vacation. It is located on a 500-acre nature reserve with a full stretch of beach so that you could get in with nature. All rooms have the ocean view, and there are over–the–water bungalows, a bar, and a chapel too. This way, you are as close to the water as you can be.
Why You'll Love It: This is a large resort with a lot of entertainment and restaurants that you can choose from. This is also a private beach, and you can do unlimited PADI® Certified Scuba Diving all the time because it's all included.
Looking to book a trip to Sandals South Coast or need more details? Click here for more.
10.

Sandals Grenada – St. George's, Grenada
This Sandals resort is operational since December 2013. Though this is not as big as the other sandals resort, they have a lot of accommodations, including rooms with mini pools for a more intimate set up. This resort is best known for its tranquil grounds and its crystal clear waters that just invites you at the moment you step foot on the beach.
Why You'll Love It: People in this area are friendly, and exploring around is safe. This is also a relatively new resort compared to others in the area. This resort is also five minutes away from the airport so you won't have to rush on the last day to get back to the airport on time and of course, there are no vendors on the beach and around the resort. You'll also enjoy unlimited gourmet dining at 10 restaurants and unlimited premium liquors.
9.

Sandals Royal Plantation – Ocho Rios, Jamaica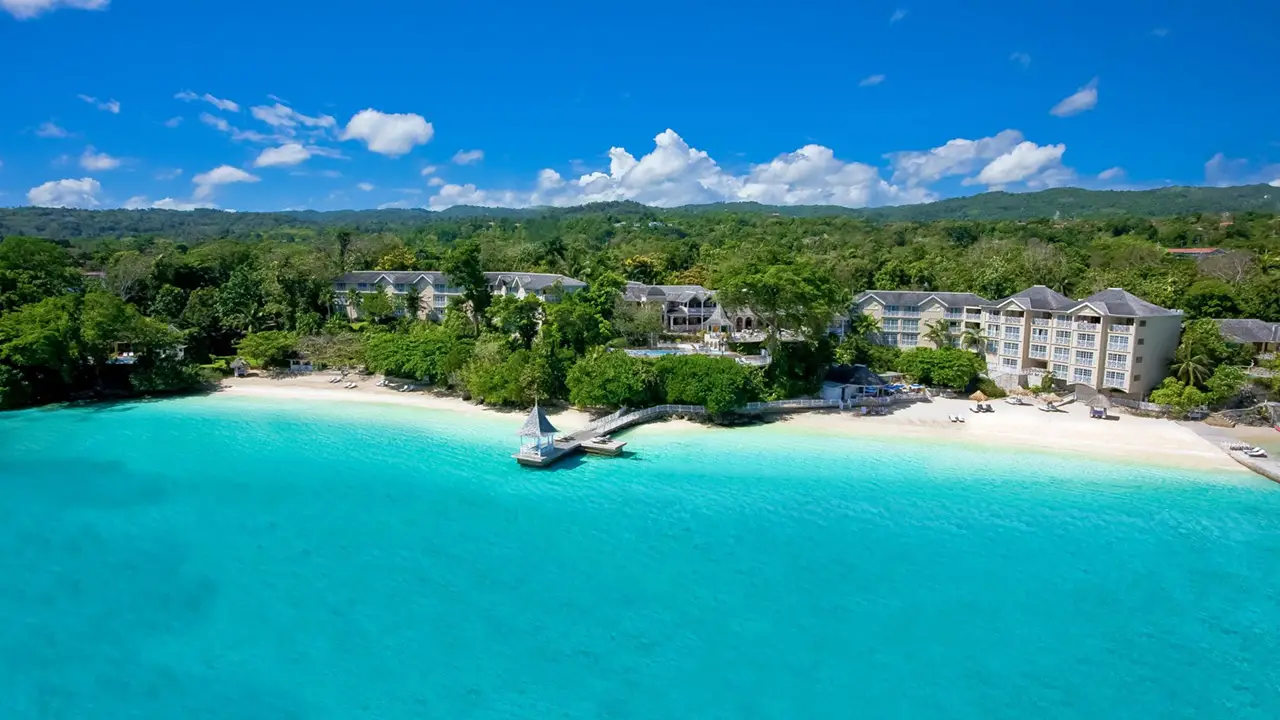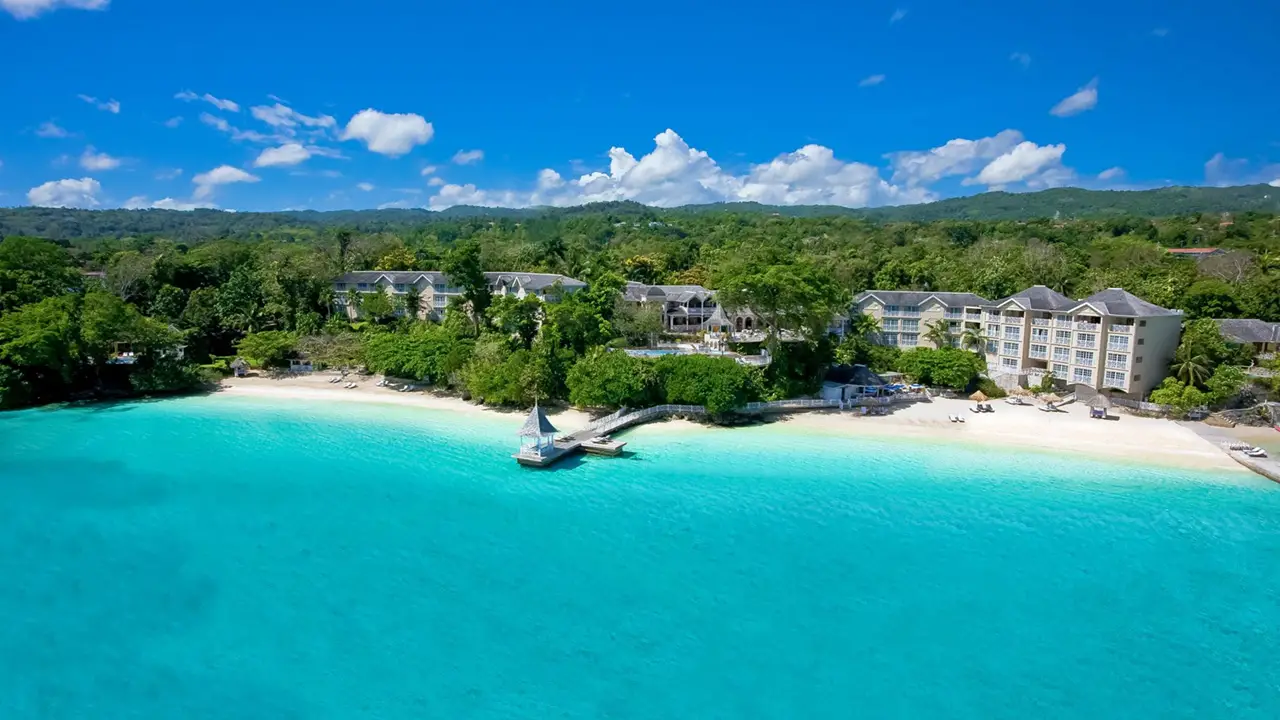 Jamaica This Sandals resort is smaller compared to the resorts, as mentioned above. It only has two average-sized pools, two restaurants, and a short stretch of beach. It is a peaceful resort in terms of its size, but the service they have is one of a kind.
Why You'll Love It: This is an adult-only, all-butler kind of resort. If you love the quiet and the peacefulness and also clear blue waters to swim in, then this intimate place is the best place for you.
8.

Sandals Negril – Negril, Jamaica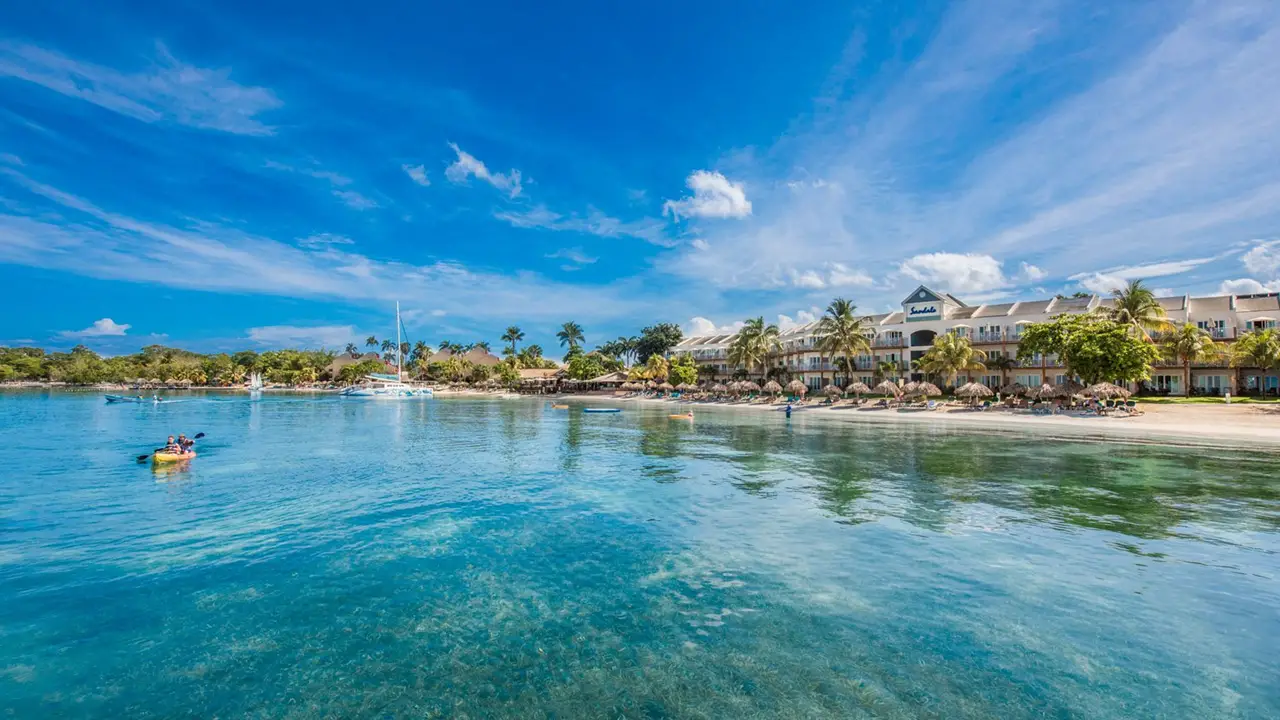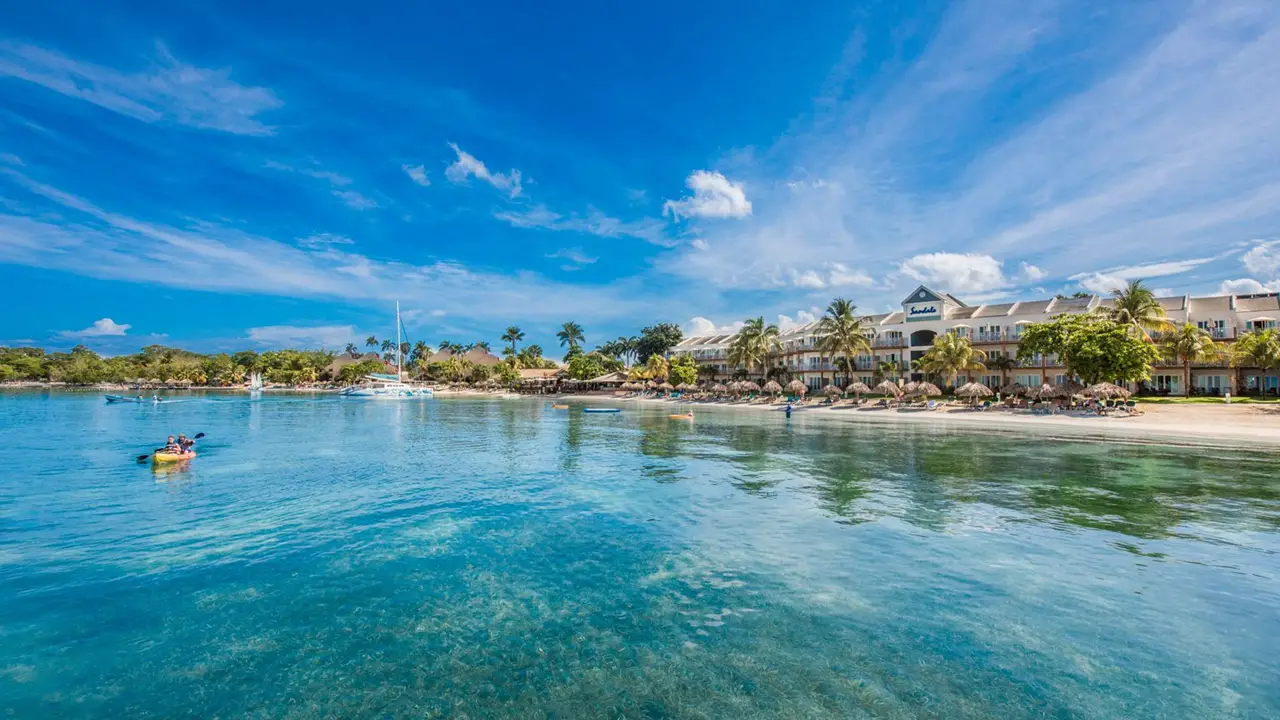 This the most popular Sandals resort known for its 7 mile stretch of beach and for a party ambiance it has. It is located near shopping centers and has a reputation for it's out of this world's nightlife. Tourist attractions like Rick's Café and Margaritaville are also near this resort.
Why You'll Love It: This is the resort for you if you like a lot of options for day to evening activities, or if you love to try out different restaurants inside the resort – they have 7 in total. Even though they are known for their nightlife, your stay will be as tranquil as ever, and the staff is excellent, too.
7.

Sandals Emerald Bay – Great Exuma, Bahamas
With options of suites or villas, you will feel like you have the whole resort to yourself. This Sandals resort is a luxury resort, designed with grandness and openness so that you could have a connection with nature. It is a secluded resort within a 500 – acre land with a mile-long beach where you can go for crazy adventures you will try for the first time.
Why You'll Love It:  If you love a quiet and peaceful time while on vacation, if you like white sand and blue water, and if you are into golfing, then this is the best resort for you. You can even try one or more of the 11 restaurants they have.
6.

Sandals Royal Caribbean – Montego Bay, Jamaica
Montego Bay has an incredible ambiance with vast and spacious views that keeps visitors wanting to stay longer. This resort is very close to the airport so you can get to your destination fast. Once there, take a few drinks at the bar, and while you're at it, you can book a tour right there.
Montego Bay is famous for its over-the-water villas or bungalows that feature see-through glass floors so you'll see the beautiful ocean floor.
Why You'll Love It: With great views, access to unlimited fine dining at 12 restaurants, unlimited premium liquors, day and night entertainment including live shows, and one-of-a-kind bungalows, it's no wonder why Montego Bay is considered popular to visitors.
5.

Sandals Royal Barbados – St. Lawrence Gap, Barbados
This resort is brand new and was only operational in December 2017 with a wide selection of pools and a variety of restaurants to choose from; you can rest and relax and get the most deserved vacation of your dreams.
Why You'll Love It: The island is safe to explore, and Sandals Barbados is right next to this resort. With 17 restaurants to choose from, you can fully experience great local and international food. There are also a variety of pools you can swim in when you want to enjoy and cool off the heat of the sun.
4.

Sandals Barbados – St. Lawrence Gap, Barbados
This Sandals resort is connected to the other resort, the Sandals Royal Barbados. With both of them in one area, you could easily find a lot of adventurous and exotic activities to choose from and a lot of restaurants to try out for your whole stay.
Why You'll Love It: The staff here are friendly and accommodating. The food is delicious, and you have restaurant choices, and there is also a pub open every night for those who would love a good drink and a bit of fun before retiring to bed.
3.

Sandals Royal Bahamian – Nassau Bahamas
With two separate buildings and 40 minutes away from Miami, this Sandals resort is often dubbed as the best resort chain. This is a one of a kind experience where you can get to relax at an offshore beach resort and enjoy the nature around you.
Why You'll Love It: There are a lot of private areas to relax and enjoy your own company, and the staff is accommodating. You can even request preferences on the food you order because chefs there accept these kinds of requests. The rooms are big, clean, and cozy, and being one with nature takes so much load off of your shoulders.
2.

Sandals Grande St. Lucian – Gros-Islet, Saint Lucia
This resort provides beautiful panoramic views on all sides. It is located on its own peninsula with a white sand beach and the calmest blue waters. There is a lot of privacy for the guests with a comprehensive setup of the accommodations and activity areas that will ensure your peacefulness during your whole stay.
Why You'll Love It: If you want an over the water bungalow and a lively ambiance, then this is the resort for you. There are 12 restaurants available for you at the resort, which is excellent so that you can have a lot of options.
1.

Sandals Grande Antigua – St. Johns, Antigua And Barbuda
This beach resort is one of the most romantic resorts of the Sandals chain. It is located in Antigua, Dickenson Bay, which is famous for its serene and gorgeous beaches. The resort is close to the airport so that it won't take up too much of your time.
Why You'll Love It: If you love to drink and swim or chill in the pool, then this is for you. And if you enjoy walking on a beautiful beach with turquoise waters, then this place is perfect for your getaway.
8 Sandals Resorts Tips and Tricks
These eleven beautiful Sandals Resorts will surely be a great destination with friends or family. To make sure your journey and your stay in these resorts are worth every penny, here are some tips and tricks that will get you the most out of your visit.
1.

Upon arrival, book the restaurant you want to dine in

Most restaurants on the resorts can be fully booked, especially during peak season. You may go online before your trip to decide on where you want to dine and ask the staff at the resort to help you with your reservations but no need to worry if you can't get a reservation, there are a lot of options, and you won't go hungry for sure.
2.

Bring an outfit for all occasions

Some restaurants in the resorts have dress codes that need to be followed to dine with them, so pack a few date night outfits and feel the love in the air as you and your partner enjoy tasty meals and delicious wine. Another tip to remember: bring nice outfits and ask the photographer at the resort to take magnificent pictures of you and your partner around the resort and bring a copy home with you to commemorate your stay at a Sandals resort.
3.

Book Excursions beforehand

One way for a smooth vacation is to plan ahead and also book activities in advance. This way, even before you arrive, you know what you are getting into, and you can prepare the right outfits and gears for your said trip.
4.

Don't forget to bring extra cash
Although Sandals resort is an all-inclusive resort, you should always bring cash around with you. You'll never know when you'll need that extra dollar, so it is useful if you have some around. Another thing to remember is that tips for room service are already included, except for butler's service. If you feel like you had excellent service, then tipping them is also okay.
5.

Be mindful of the seasons

Make sure that you know when the peak season is and when there are fewer bookings. Remember that everyone who goes on a vacation is also mindful of this, and you can never expect that the resort is fully booked and over-crowded or not at all.
6.

Sandals resorts are for adults only

These resorts were built for couples to have a quick getaway from their busy lifestyles. This is an adult-only resort, so if you are to bring your children with you, that would not be possible. So before booking, make sure that the trip you are about to go on is something that's only for you and your partner. You deserve a quick vacation too.
7.

Do keep in mind the location and the surroundings of the resort you choose

Although there are a lot of activities in the resort itself, Sandals resorts offer a wide range of activities you can do outside of the resort. Most people want to experience exotic adventures, so research on the surroundings of your resort area and what fun and adventurous activities they have.
8.

Be aware of airport transfer times

As per any vacation, you want to stretch your whole stay and get the most out of your time. This includes airport transfers to and from the hotel. Make sure that you know how far your resort is from the airport so you can allot time for packing and double-checking the room so that nothing will get left behind. Also, this will help you plan your activities, so you get an estimate on how long it will take for you to arrive, rest, and get going to start your vacation.

These tips and tricks will surely help with all the planning that you'll have to do before you start this magnificent and well – deserved vacation you've always been wanting. Go ahead and start your research and book all that you need before the actual trip.
What Do You Think?
Now that you've received more information and images of these resorts, which one appeals most to you? From their hotel transfers, accommodations available, and the activities you could do while in the resort, you now have an idea of how your vacation will be. We all have different preferences, and sometimes booking without researching where we are going can give us a lot of disappointments and sometimes ruin the whole vacation plan we have in mind.
For your next trip, you are more prepared than before, and this will significantly help with the planning you will be doing so that your stay at the resort you chose and the time you have for your vacation is worth every penny you will spend.