Flashy lights, catchy sounds, and dealers giving you a winning hand are why casino games bring excitement and fun you won't find anywhere else. It's no wonder 80% of adults have gambled at some point in their life, and these types of casino games continue to bring players in for an exciting time. Whether you're time at your local casino or "Gambling Capital of the World," Las Vegas, there's something for everyone when it comes to casino games.
The casino boom in-person and online has brought some of the classic games and spawned alternative versions. In any case, casino games have been around for a while, and people are looking for more entertainment. So break out your wallet or purse because we've ranked the top twenty casino games; you can wager your money in for an excellent time!
1.

Slots
House Edge: 2-15% depending on the game and location
Slots are the most played by far because they can have different themes, jackpots, and mechanics to win. Video slots are exhilarating, and the designs are getting updated as technology goes by.
Suppose you have a favorite TV show, movie, time period, or celebrity. Slots will most likely have a theme for that particular category. For example, there can be many slots for Ancient Egypt or Viking timeline or even a slot machine themed for Game of Thrones.
At any rate, all players from in-experienced to veterans can enjoy any level of play, and the cost to play the slot can be low as one cent. The payouts and jackpots can range from a few hundred to several thousand, depending on how much you bet. So if you're seeking a new thrill and easy-to-play game, slots are an excellent choice to start and play throughout the night.
Best Place to Play: Palms, Las Vegas, NV. You can get the best returns playing on or off the strip.
Worst Place to Play: Airports. You will get the lowest return for your money.
2.

Blackjack
House Edge: 0.5% with basic blackjack strategy, 2% without a strategy
This game aims to beat the dealer by getting the number 21 as close as possible with the cards dealt. If you go over 21, you will lose that round to the dealer. The closer you are to 21, the higher your chances of winning.
Now, there can be a lot of tension, especially if you're playing with a group, and making the right choice is critical. There are basic strategies you can use to get the best possible outcomes. The game of Blackjack can make you win and lose a lot of money, so make the right decisions. If in doubt, you can ask the dealer or players around you if you should hit or hold.
3.

Poker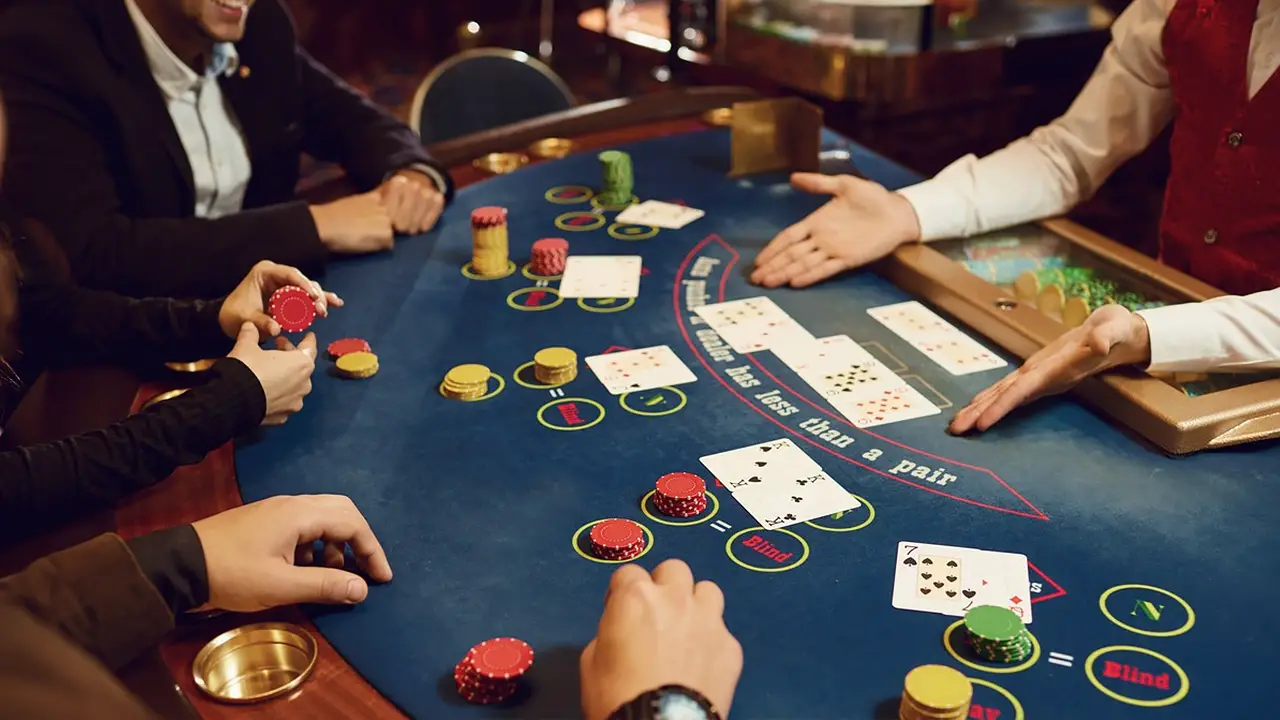 House Edge: Depends on the poker variation you play. If against other players, then zero house edge
Poker is a popular game of cards where you can play against the dealer or other players. Either way, it consists of placing a bet before each hand. If you're playing against players, you can bluff and make it seem like you have the winning hand and have players fold their hands.
There are over 50 variations, and these versions give a unique flavor of play and rules. It is so popular and internationally played that it has hundreds of tournaments all around the world. Poker has even made familiar people thrust into stardom and fame for winning these tournaments. Poker is a fun and challenging game, and the poker community is friendly to newcomers.
4.

American Roulette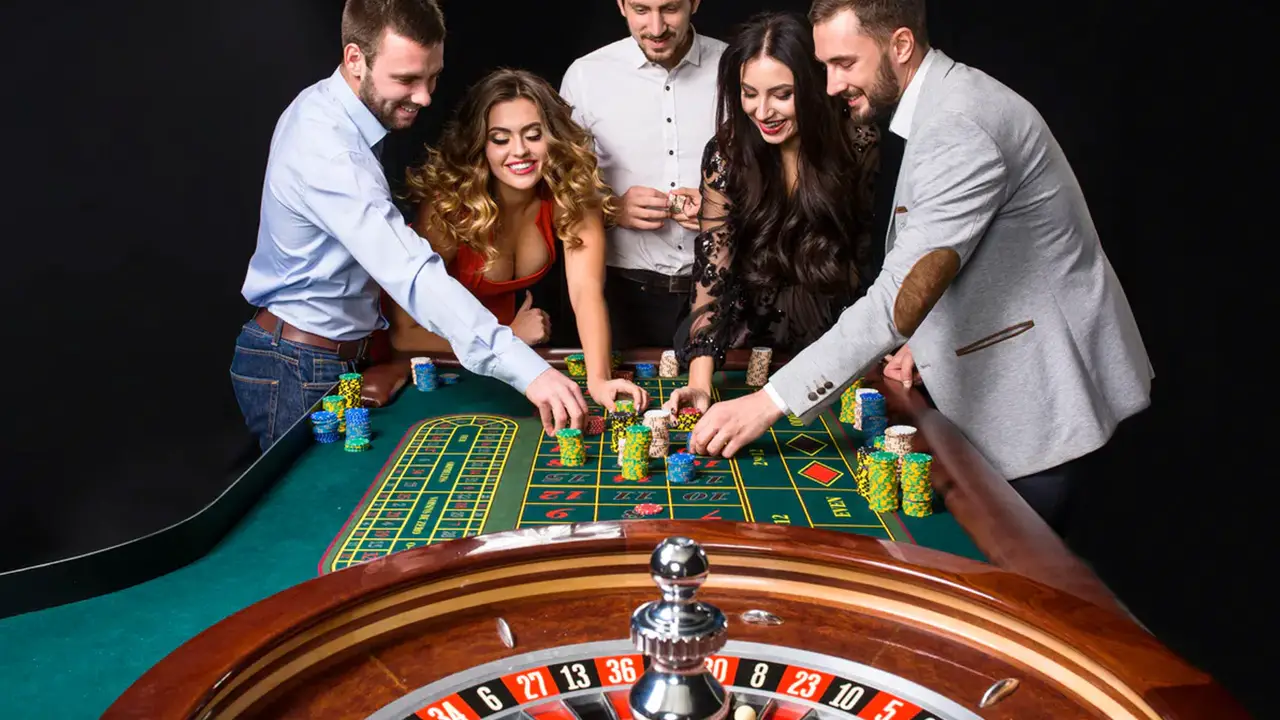 House Edge: 5.26%
Roulette is a pure luck game where a ball spins inside a wheel and lands on a number. If you happen to bet on that number, you will win up to 32 times the amount. Hollywood movies feature this game as one of the most glamorous casino games. You can lose or win big in just a minute. All the casinos most widely use Roulette and usually have double zeros. European Roulette has a single zero, cutting down your chances of losing even more.
5.

Baccarat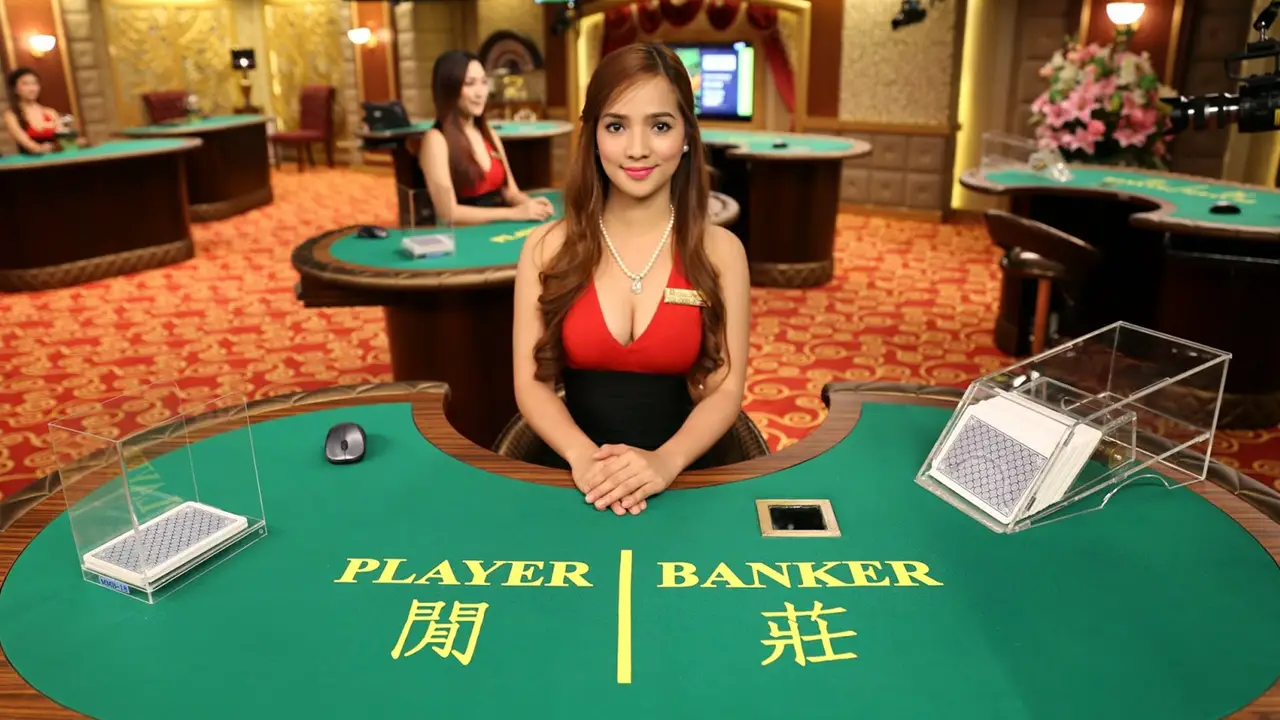 House Edge: 1.01% – 15.75%
Unlike Black Jack, there are no limits about the number that players and dealers need to reach. In most casinos, seating arrangements can range to six spots or higher.
The dealer will deal two cards to each player, face up or face down depending on how the casino plays it, and two to the dealer; whoever gets closest to nine wins. There are three possible outcomes: a player win, a banker win, and a tie. If you bet on the banker, and the banker's card number is higher than the player's, you win. You can bet on the tie to guess if a tie will happen. Cards two through nine are face value while 10, Jack, Queen, and King are worth zero. Aces are one.
The winner is the one who obtains the highest number, and you can bet for the dealer or the player. Many opt for beating for the player due to its higher chances, but the player often wins.
6.

Craps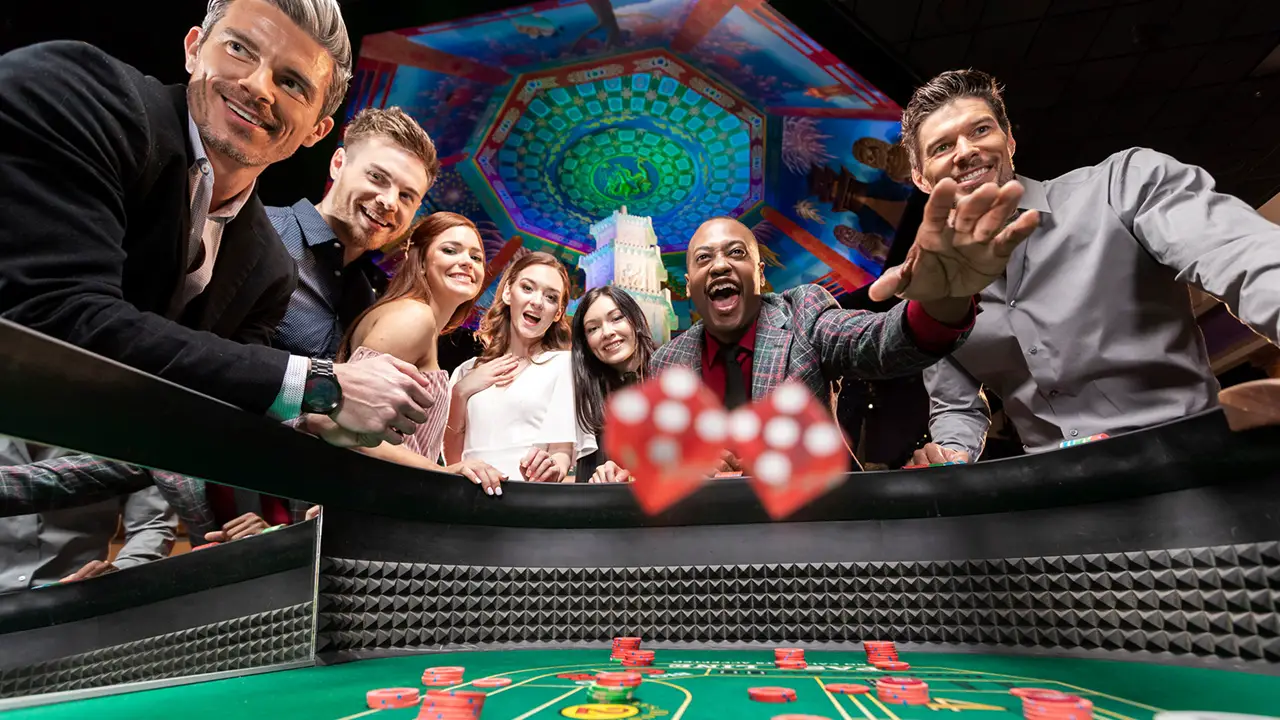 House Edge: 0 – 16.67%
Craps can be a wild game because of the many numbers, rules, and people yelling in excitement for the dice values needed to come out. Indeed, movies and tv shows glamourize craps as a fun casino game by James Bond, Demi Moore in Indecent Proposal, and Ocean's 13.
Throwing the dice and winning are the most fun parts of Craps. Players at the Craps table will rotate who will get to throw the dice. To be the thrower, the Shooter, you must bet at least the table minimum on either the Pass Line or the Don't Pass Line. The Shooter can only throw the dice with one hand, and the dice must hit the walls opposite the end of the table.
The objective is to bet on the outcome of the dice roll. Craps is a pure chance game, and all you have to do is guess which number the dice combination will come up to.
7.

Texas Hold 'em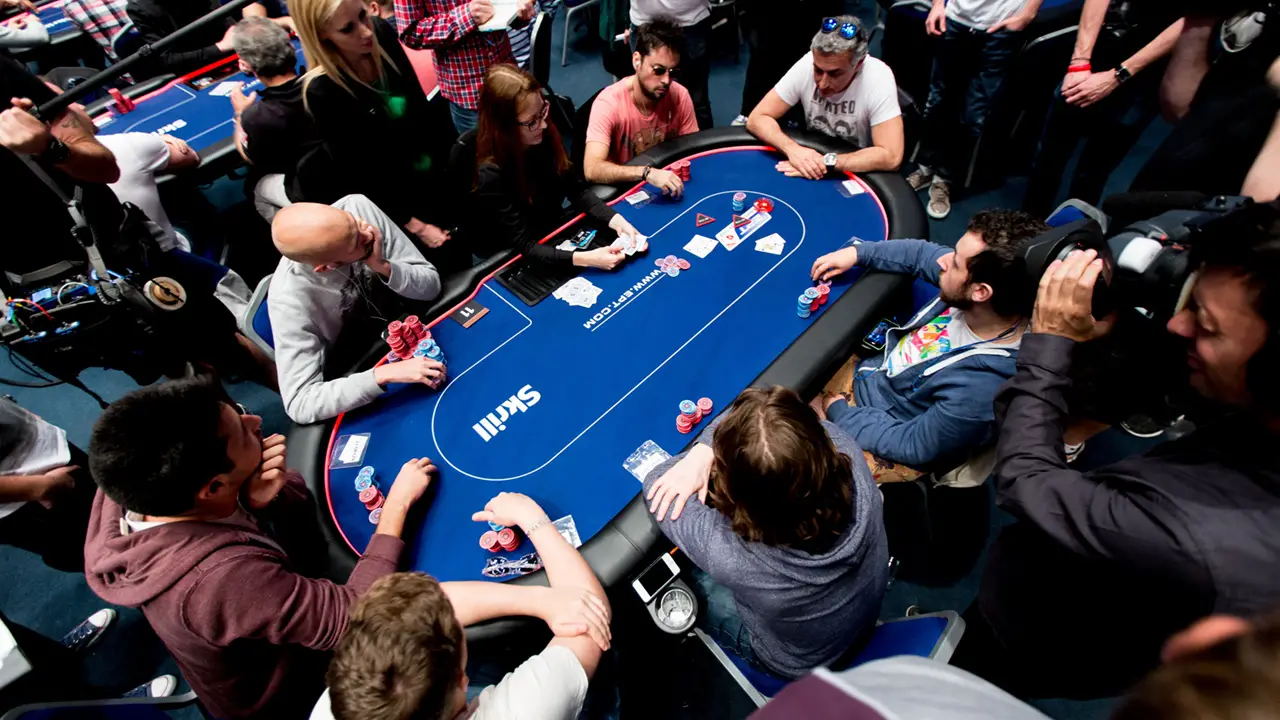 House Edge: None, you play against other players.
With this popular poker game, you play in either live or tournament format. If playing live, money brought in can only be played throughout your stay. If tournament, your buy-in fee or entrance fee is the cost to play the game in tournament style.
Over the years, Texas Hold 'em popularity has skyrocketed due to living matches, tournaments, and popular literature. This poker game is considered by many a challenging game to master.
8.

European/French Roulette
House Edge: 1.34%
The French Roulette is the original game and has a layout of a single zero. With a single zero on the wheel, this increases your odds of winning compared to the American Roulette's 5.26% house advantage. The European Roulette has a single zero as well. The numbers it has to wager on are still the same; it's just the layout of it is different. There are not many American casinos that have these single versions, so if you do find one, play it.
9.

Pai Gow Poker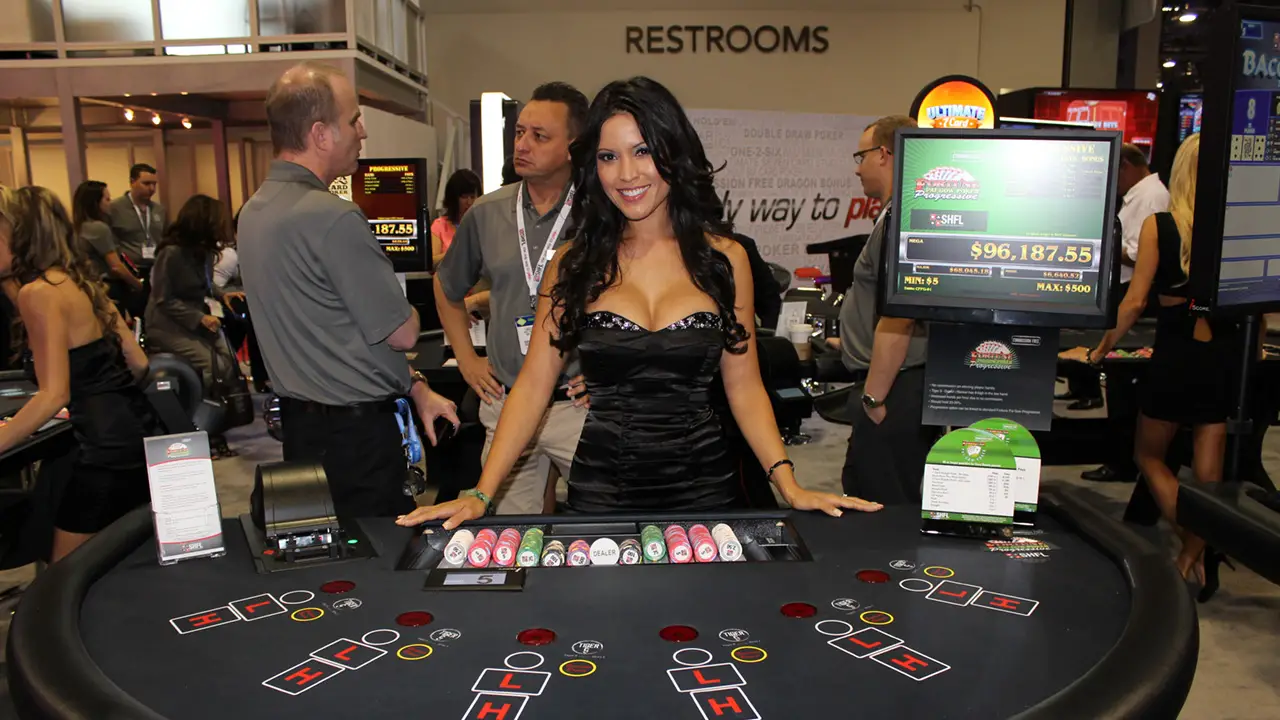 House Edge: 2.84%
This game is a combination of Poker and the Chinese game Pai Gow that excites many people. This game is played worldwide and requires skill, guts, and a bit of luck, which is why many love it. Instead of using dominos, the game uses cards, and it's relatively simple to play.
It uses 52 cards, and you play against the dealer. You first place your bet, and you'll receive seven cards face up while the dealer gets seven faces down. Your task is to split your cards into two piles, one five-cards and the other as two-cards. Your five-cards must rank higher than the two-cards. Once you have your cards set, you compare it with the dealers to see if you either beat it or lose.
10.

Keno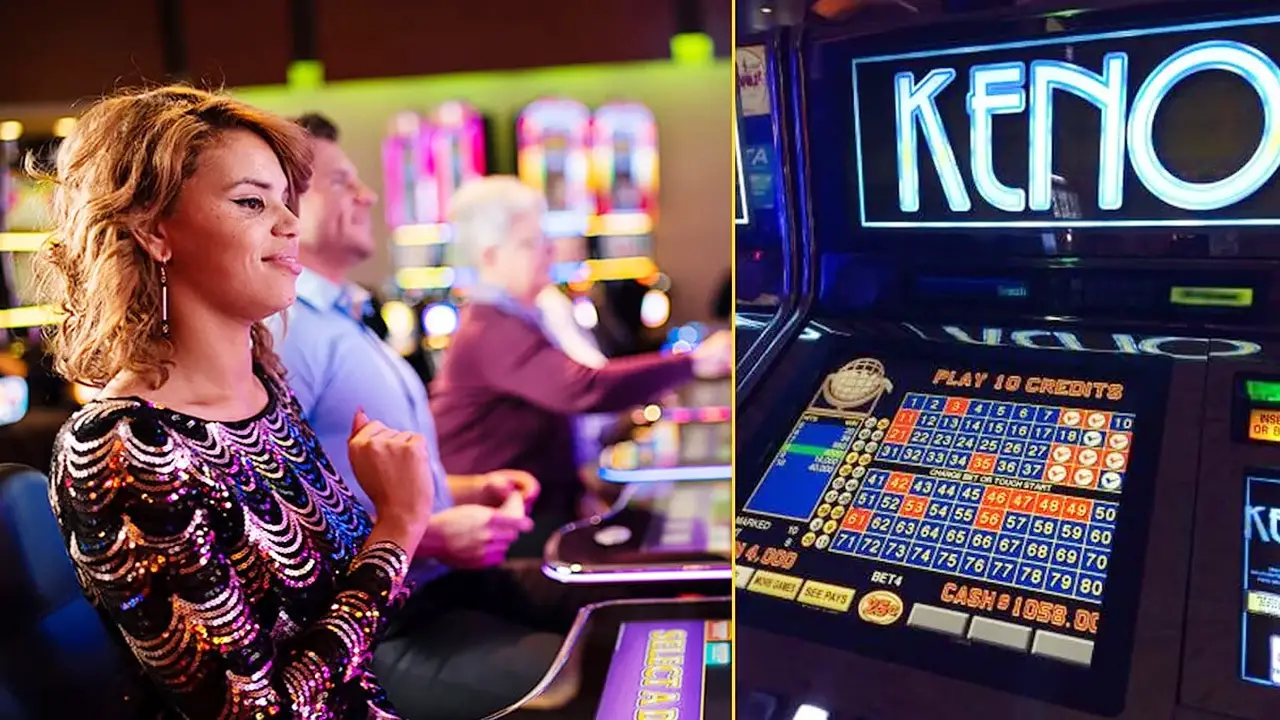 House Edge: 20 – 40%
This card game is not as popular as Poker or Black Jack but still has its devoted fans. There is no strategy or reasoning involved, and all you do is choose the right number to win. It's as easy as that. You only need to mark anywhere from 1 through 20 numbers on a card with 80 numbers arranged in eight rows of ten. You take the card to a keno writer and place bets among the 20 drawn in the next game. Depending on how many numbers you hit, the casino will pay accordingly.
There is no real strategy because the numbers are all random. Players play keno as an excellent game to pass the time and require not much thinking.
11.

3-Card Poker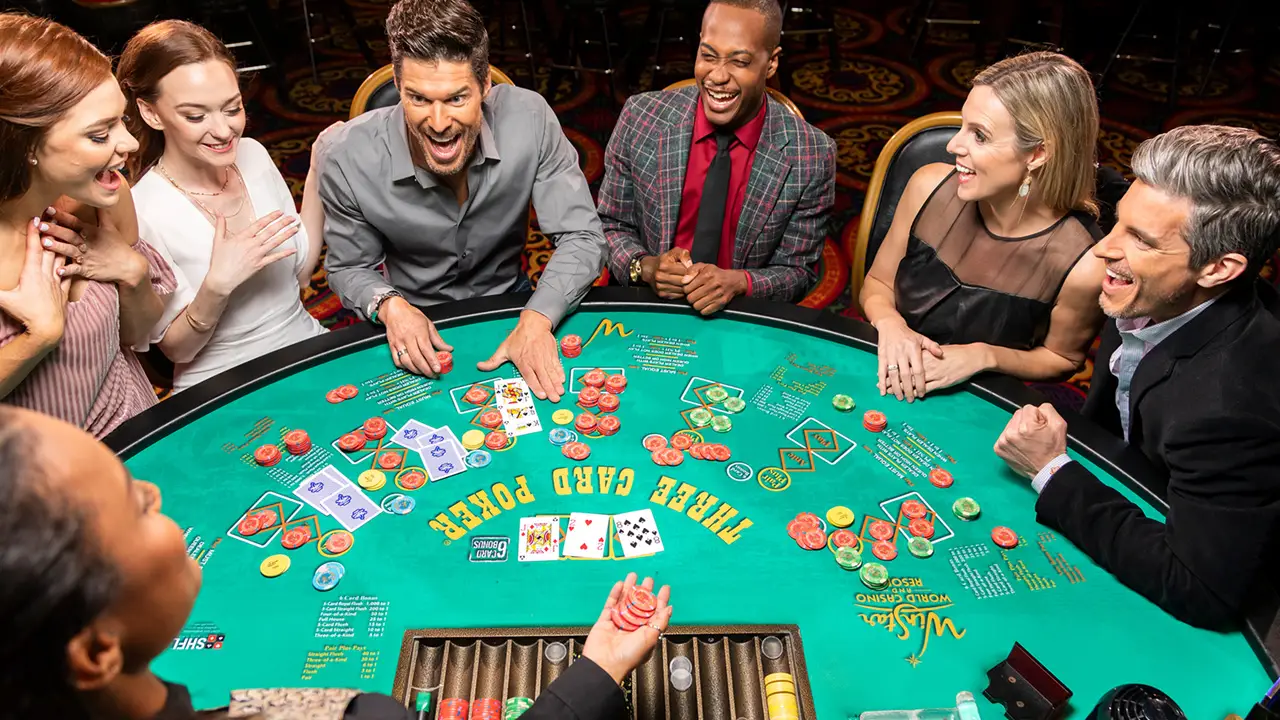 House Edge: 2% – 3.37%
One of the most popular poker variants, 3-Card Poker, is a much more faster-paced game. You can place side bets, and there is a low house advantage.
Those who like Poker but don't want the rules can choose to opt for this version. It is straightforward and easy to learn and play. As its name says, it only requires three cards to play against the dealer.
12.

Stud Poker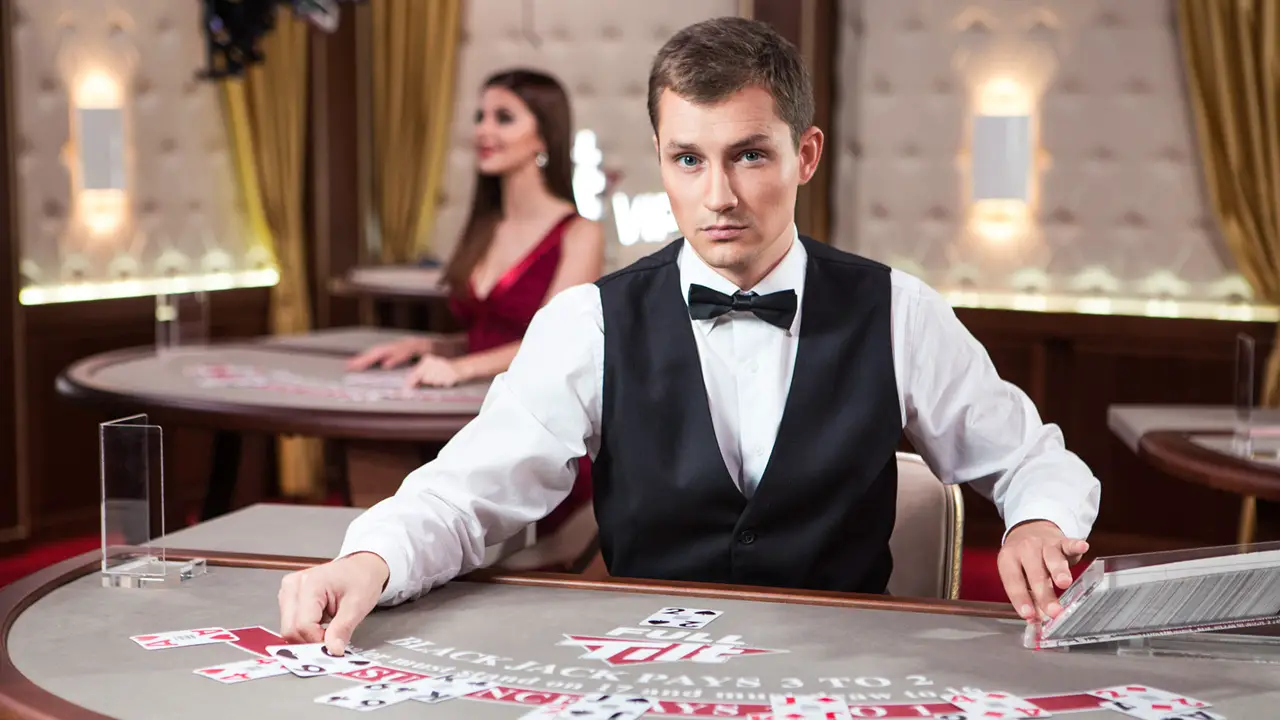 House Edge: 5.2%
Stud poker is another poker variant that involves the player to receive a mix of face-down and face-up cards and dealt in multiple betting rounds. The most common you'll see around the casinos are Five or Seven Stud Poker. Seven Card Stud is a more traditional form of Poker, and there is a lot of strategy for endless fun.
This game requires more patience and focus as it is much slower than Texas Hold 'em.
13.

Caribbean Stud Poker
House Edge: 5.2%
Similar to five-card stud poker, this game is played against the house rather than other players. There is no bluffing, and your cards are visible to opponents. Plus, no draws are made. Once you understand the rules and play it a few times, it's easy to pick up.
14.

Bingo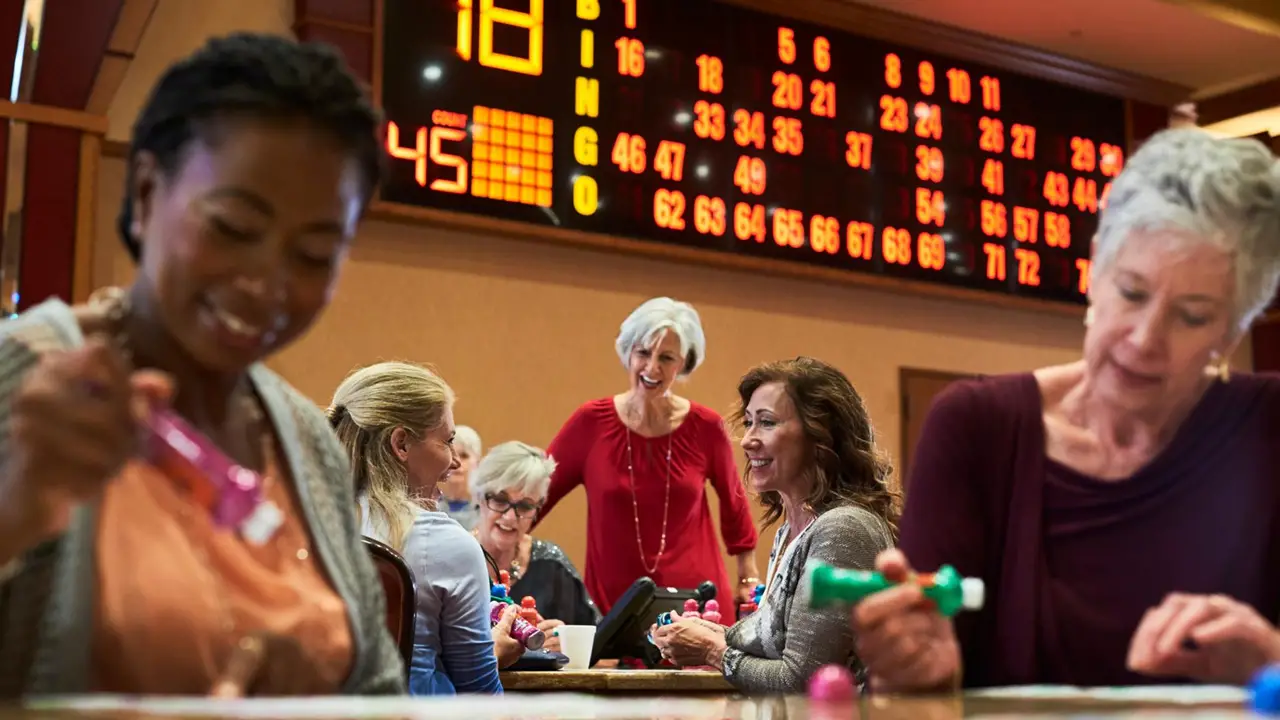 House Edge: About 10%
Bingo is famous for being the favorite game for the elderly, but many younger crowds play it. This game is an indoor game to beat the heat and controlled environmental conditions. It is so easy to play, and most casinos may run this game hourly and daily.
Bingo's point is to match randomly drawn numbers in a straight or diagonal link with pre-printed 5×5 matrices. Once you hit all five numbers on your card, you stand up and yell, "Bingo!" to let everyone know you've won.
False Alarms: This can happen where a player makes a mistake due to mishearing the number or stamping the wrong number. This mistake can be known as a "social error" and can be named a "falsie" by others. Usually, when this happens, the game continues onward.
15.

Casino War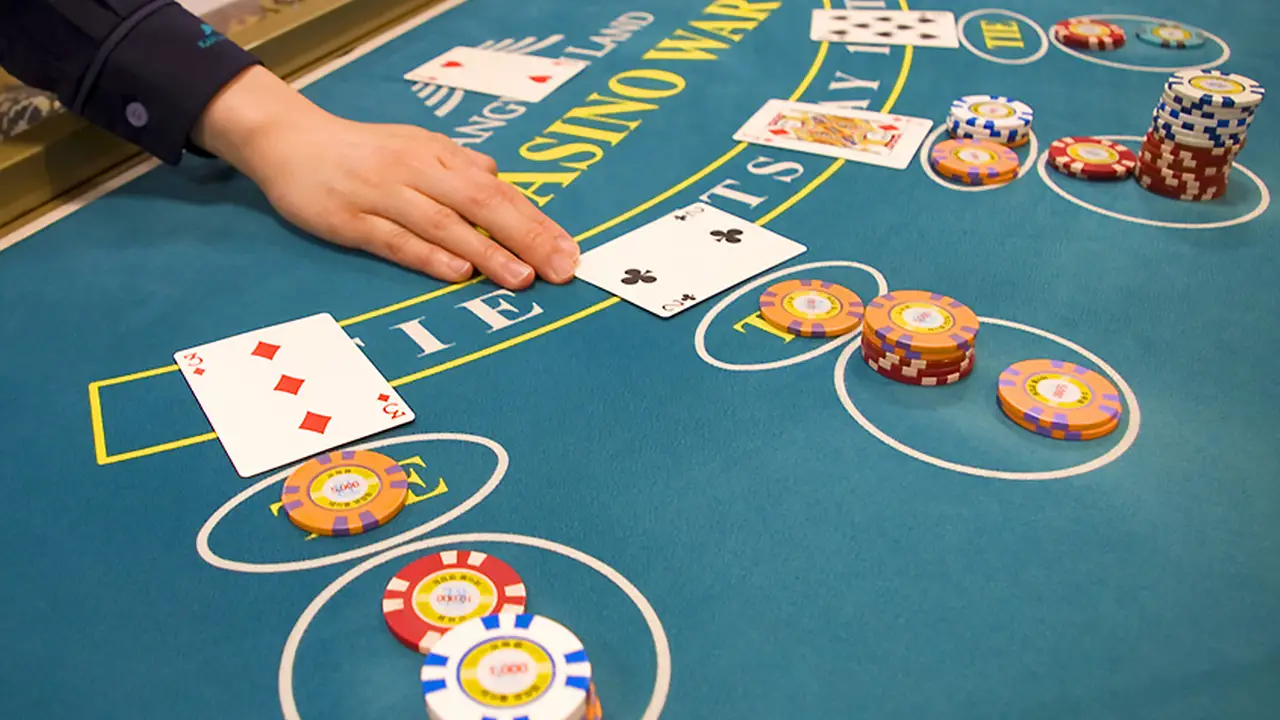 House Edge: 2.28% – 2.33%
Casino War is one of the most accessible games to play and is popular with all players. If you've ever played the card game as a child, you'll be able to pick this up faster. To win, the one that draws the highest card wins. Cards ranked as the same in Poker, two to ten are face value, jack, queen, king, and aces are always high. The suit doesn't matter.
After each player makes a bet, each player gets dealt a card, and one card dealt to the dealer. Each player's card is compared to the dealer. If the player's card is higher than the dealer's, they win. If the dealer's card is higher, the player loses. When a tie happens, the player will have two choices to either surrender and forfeit half their bet or go to war.
If the player goes to war, the player must raise their bet equal to their bet. The dealer will match the amount, but that is just for display purposes. The dealer will burn three cards then deal one to the player and dealer. If the player's card is higher, they win.
16.

Let It Ride Poker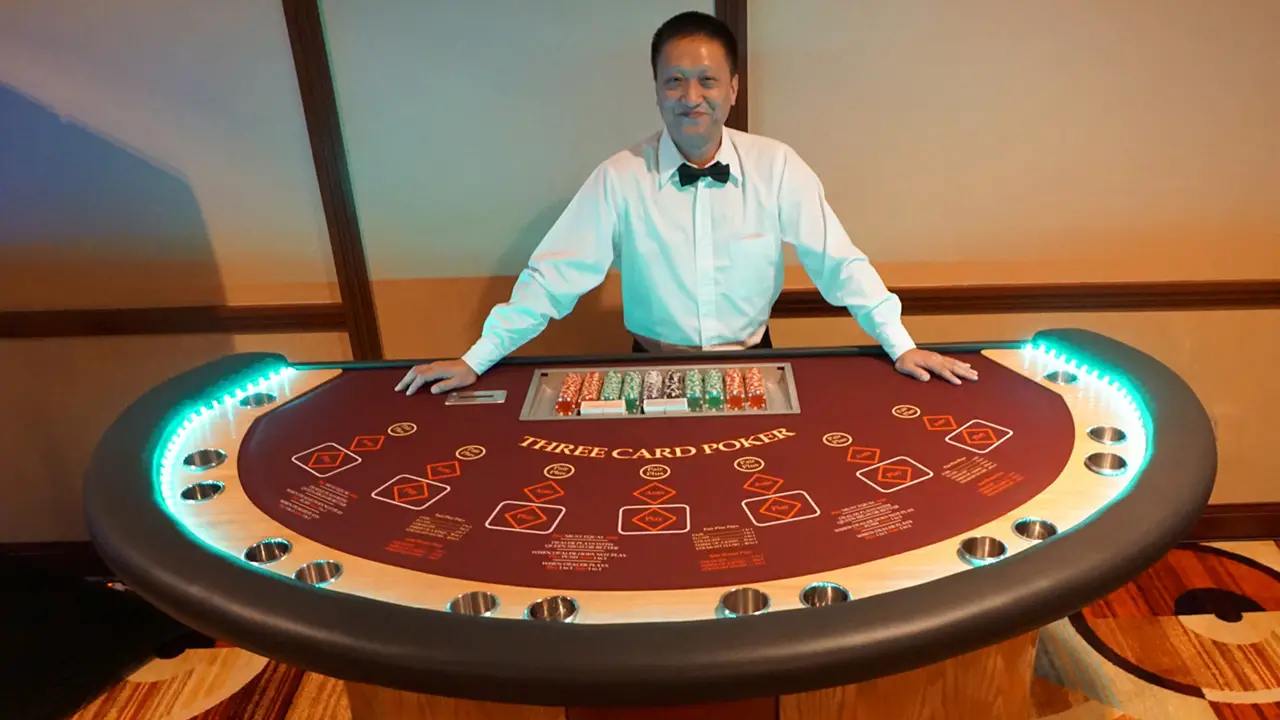 House Edge: 3.5%
Let It Ride Poker is a popular game because players play against the house, and there is potential for big payouts. Players try to beat the dealer, and camaraderie develops playing against the dealer. The game is based on Five Card Stud Poker, and payouts will vary from each casino.
The game's objective is to get the best possible poker hand with your three dealt cards and the two community cards placed in front of the dealer. Players will look at their cards and decide to leave their bet or return your bet by scraping your cards on the table. Once players have decided, the dealer turns over another card, and all players can withdraw their wager or leave it in play. Players can leave the cards tucked under their bet to let it ride for the next round. A final card played, and players with a pair of tens or better wins.
17.

Mississippi Stud Poker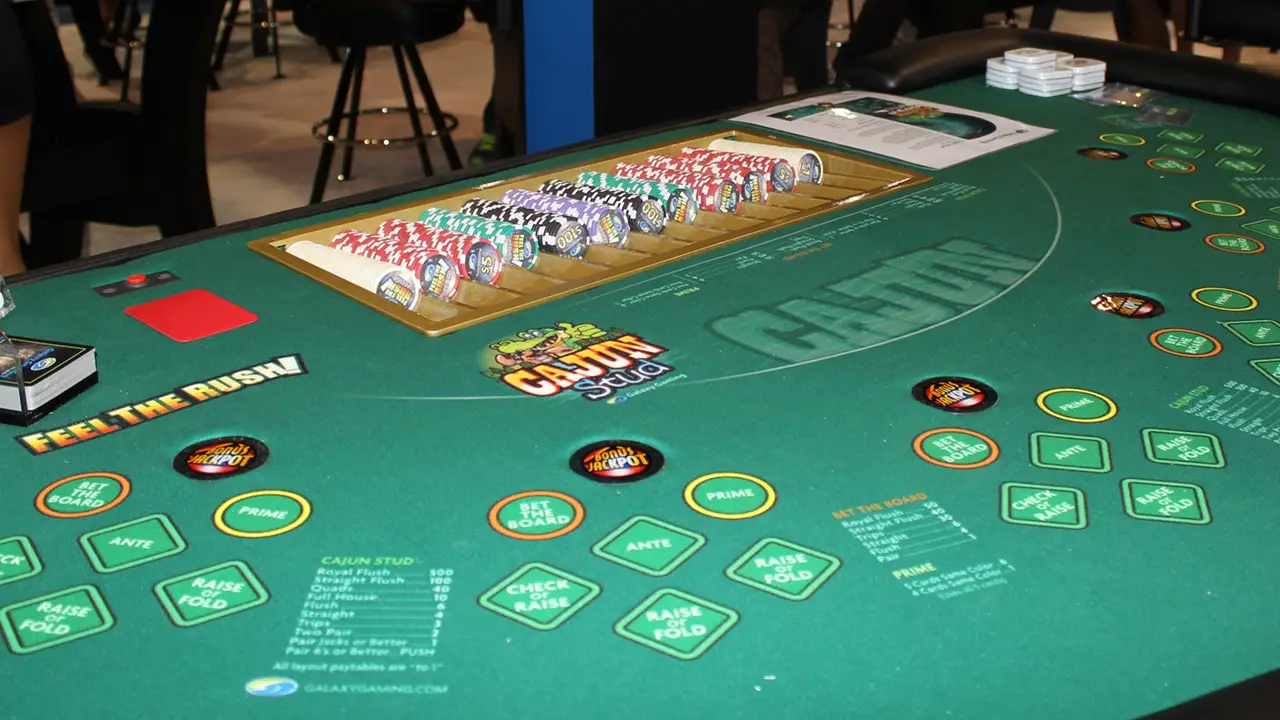 House Edge: 4.91%
If you've played Blackjack before, then you'll have an easy transition to playing Mississippi Stud Poker. This game is pretty much video poker but with a live dealer and cards. It's important to understand that you don't have to beat any player's or dealer's hand; your final value determines your payout.
You sit with other players that will also make bets, and the dealer will cover those wagers. You are playing against the house, and your bets are called "ante." Players get two cards, and the dealer receives three community cards. There are rounds where you can bet or fold your hands where the dealer turns over community cards. Your bets pay off according to the game's paytable.
18.

Video Poker
House Edge: 0% – 0.46%
Video Poker has an extremely low house edge. In some variations, there can be no house advantage if played correctly. To do this, one must make the best decision every time to reap the no advantage benefit. The common variations of this famous game are Jacks or Better, Deuces Wild, Joker Poker, All American, and others. You can find this as a slot machine or a game that can be played at tabletop bars where some casinos will be happy to serve you free drinks.
19.

Sic Bo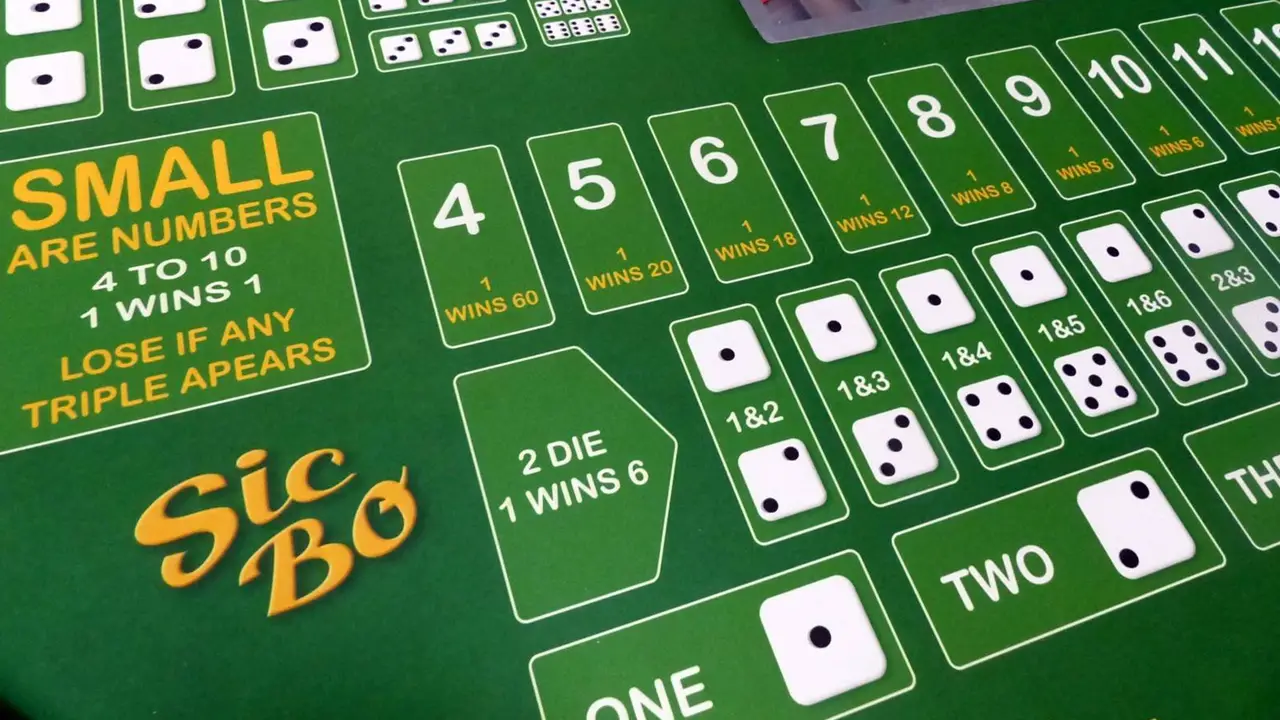 House Edge: 2.87%
To play Sic Bo, you first place your wager in areas depicting outcomes you bet on, and the dealer shakes three dice in a chest. They reveal the combination of the three dice, and if the combination is what you've bet on, you win. The game is similar to Roulette, and the general strategy is to wager on small bets and big bets.
A small bet is any dice sum between (and including) 4 and 10. A big bet is when the sum is between (and including) 11 and 17. It usually pays out 1 to 1, which is the best odds you have playing this game.
20.

Wheel of Fortune (The Big Six)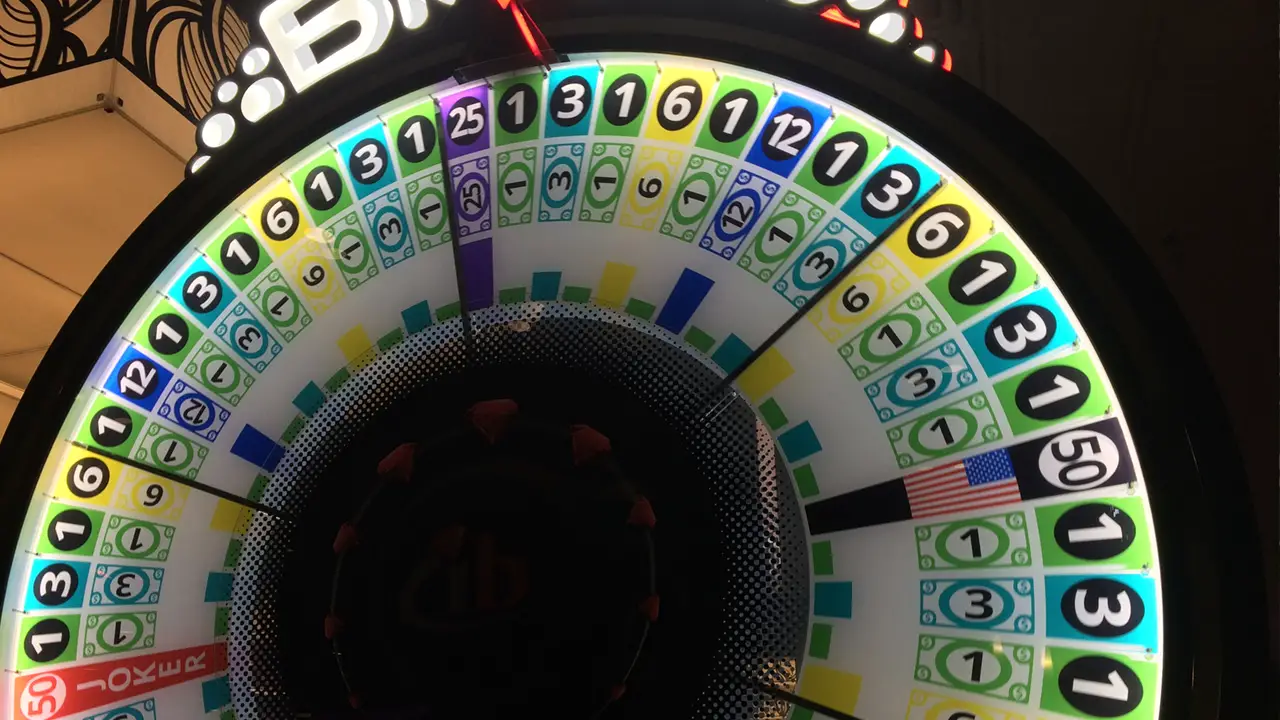 House Edge: 11.11% – 24.07%
It is also a straightforward game to play and is solely a game of chance. It requires placing a bet in one symbol, and then the dealer spins the wheel. There are six symbols in total, and the wheel stops on one of them. Those who bet on the winning symbol collect their prize.
What Do You Think?
Casinos draw more players than ever, and new game variations come out frequently. The live casino experience brings a lot of excitement when hitting the jackpot or winning on a big bet. Which one of these casino games is your favorite? What's your experience when it comes to the environment and the casino? Let us know by commenting below!