If a sweet walk on the Italian side is what you're looking for, gelati are the answer. This smoother, silkier, and creamier ice cream's Italian cousin will make you want to scream gelato instead of ice cream. We've searched with empty bellies and hungry eyes for all known flavors to compile this list. Here's the scoop.
Popular Gelato Flavors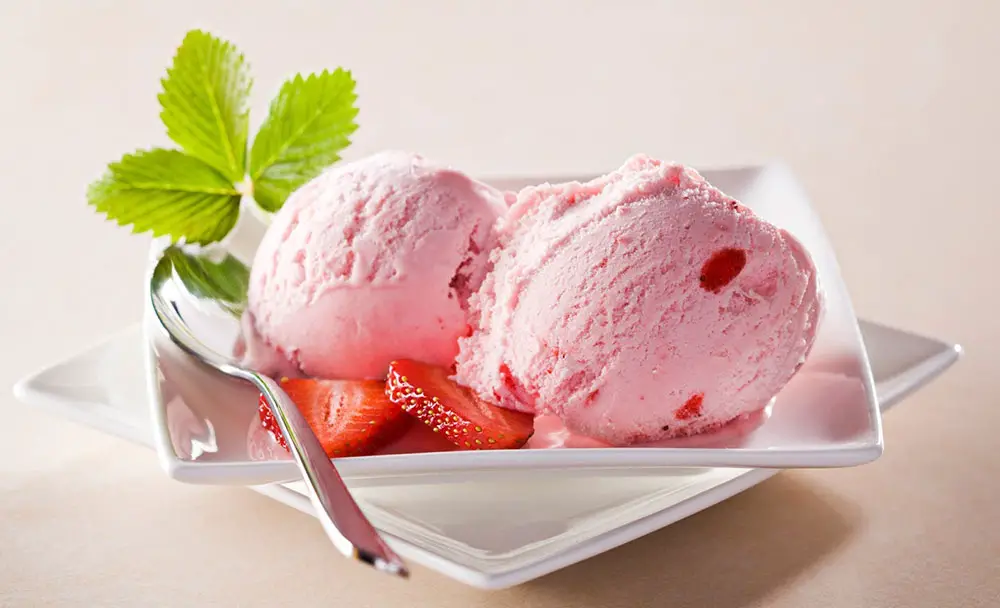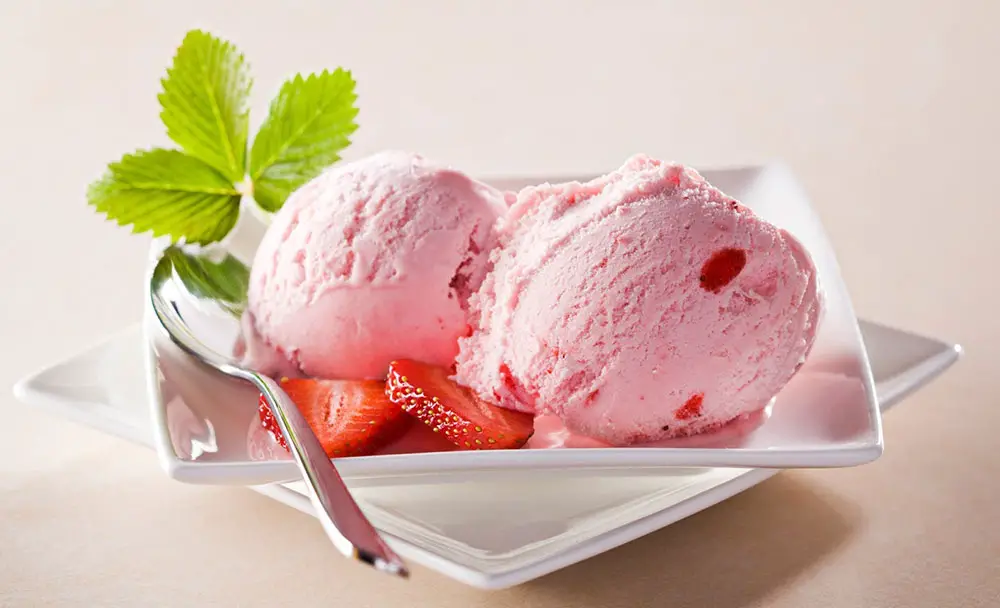 Amarena: Fior di Latte blended with a sour cherry sauce
Bacio: Hazelnut
Caffè: Coffee
Cannella: A lightly cinnamon-flavored gelato
Cioccolato: Chocolate
Crema: Custard
Dulce de Leche: Sweetened milk/caramel-flavored gelato
Fragola: Strawberry
Frutti di Bosco: Mixed berry gelato
Gelato di Banana: Banana
Limone: Lemon
Liquirizia: Licorice gelato
Malaga: A rum-raisin flavored gelato
Menta: Mint
Noce di Cocco: Coconut
Panna Cotta: Cooked cream
Pesca: Peach
Pistacchio: Pistachio
Puffo: A blue, anise-flavored gelato
Riso: Gelato with bits of rice; like a rice pudding
Stracciatella: Fior di Latte with veins of chocolate or chocolate chips
Tiramisù: Gelato version of the Italian dessert
Vaniglia: Vanilla
Zuppa Inglese: Cookies and sherry are mixed into a custard-flavored gelato
Chocolate
Cioccolato Fondente: Rich, dark chocolate
Cioccolato Fondente Extra Noir: Extra dark chocolate
Cioccolato al Latte: Milk chocolate
Cioccolato all'Arancia: Orange-flavored dark chocolate; can include bits of candied orange peel
Cioccolato con Peperoncino: Hot pepper-infused dark chocolate
Cioccolato all'Azteca: Cinnamon and hot pepper-infused dark chocolate
Bacio: Dark chocolate and hazelnut combination; often mixed with bits of real hazelnut
Gianduia/Gianduja: Native to Piedmont, this gelato is a mixture of milk chocolate and hazelnut
Creams
Caffè: Coffee-cream flavored gelato
Cocco: Coconut cream
Crema: Egg-custard flavor
Fior di Latte: A basic, sweet cream flavor; "flower of milk"
Zabaione: A Marsala wine-tinged custard flavor
Zuppa Inglese: an Italian dessert layering custard and sponge cake, perhaps derived from trifle
Fruits
Albicocca – Apricot
Fico – Fig
Fragola – Strawberry
Frutti di bosco – These aren't fruits belonging to some guy named Bosco, this means "fruits of the forest," generally it's a mixture of strawberries, blackberries, blueberries, blackcurrants, and raspberries
Lampone – Raspberry
Limone – Lemon
Mandarino – Mandarin orange
Mela – Apple
Melone – Melon (usually cantaloupe)
Pera – Pear
Pesca – Peach flavor that tastes like the real thing!
Tarocco – Blood orange (not very common)
Nut
Castagna: A seasonal specialty; chestnut
Mandorla: Almond
Nocciola: Plain hazelnut; no chocolate
Pistacchio: Pistachio nut-flavored gelato
Unique
Basil Gelato: Vividly green and intensely flavored, a smooth taste of basil (recipe here)
Cannolo Siciliano: Sicilian cannoli-flavored
Foie Gras: Liver of a duck or goose that has been specially fattened
Lobster: Real Main lobster, buttered (found at Ben & Bill's Chocolate Emporium in Bar Harbor, Maine)
Olive Oil: Rich olive oil is quite a unique taste and is an elegant dessert
Peanut Butter Cup: Peanut butter (check out this homemade recipe)
White Chocolate Strawberry Cheesecake: White chocolate chunks with a strawberry swirl and cheesecake bits throughout
Viagra: Bright blue in color and NOT made with the actual drug, it's made with an African herbs that are believed to have the effect of an aphrodisiac (taste at your own risk!)
Vietnamese Coffee: Sweetened condensed milk, just like Vietnamese iced coffee (recipe here)!
What's your favorite gelato flavors? Did we miss any flavors or places that has unique ones?