When you make plans to spend time with your friends, it doesn't matter what time of the year it is; there is always time for a girlfriend getaway. Who knows when the next time you'll be able to get all of your friends together and go somewhere fun is? You need to take advantage of vacation time before life piles responsibilities on top of you all. And now is the time to schedule your next vacation.
When a vaccine is finally developed to protect the world from Covid-19, and life eventually returns to as it was before, there's going to be millions of ladies grabbing their girlfriends and jet-setting away on a beautiful vacation. There, they will be able to catch up on all the time they weren't able to see each other. If this sounds like a great idea, but you don't know where is a fun vacation spot, then read our list below of the top 10 girlfriend getaways and start planning to have fun with your gal pals again!
10.

Sedona, Arizona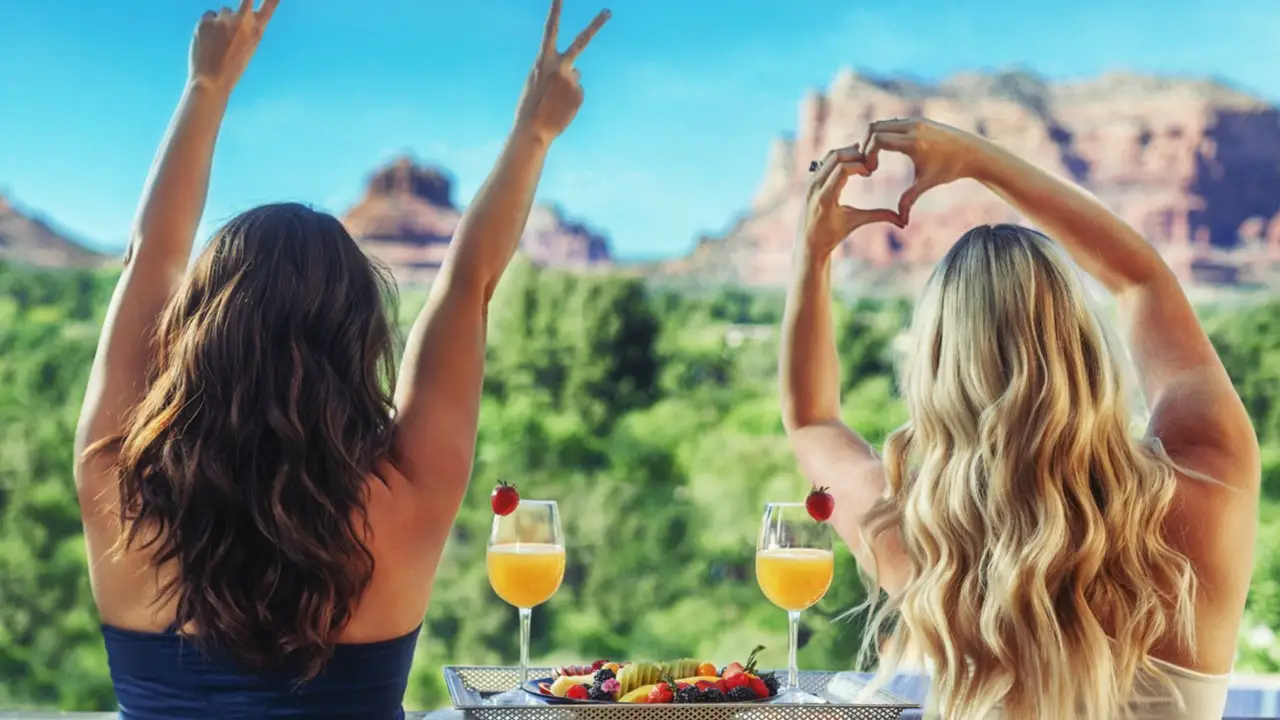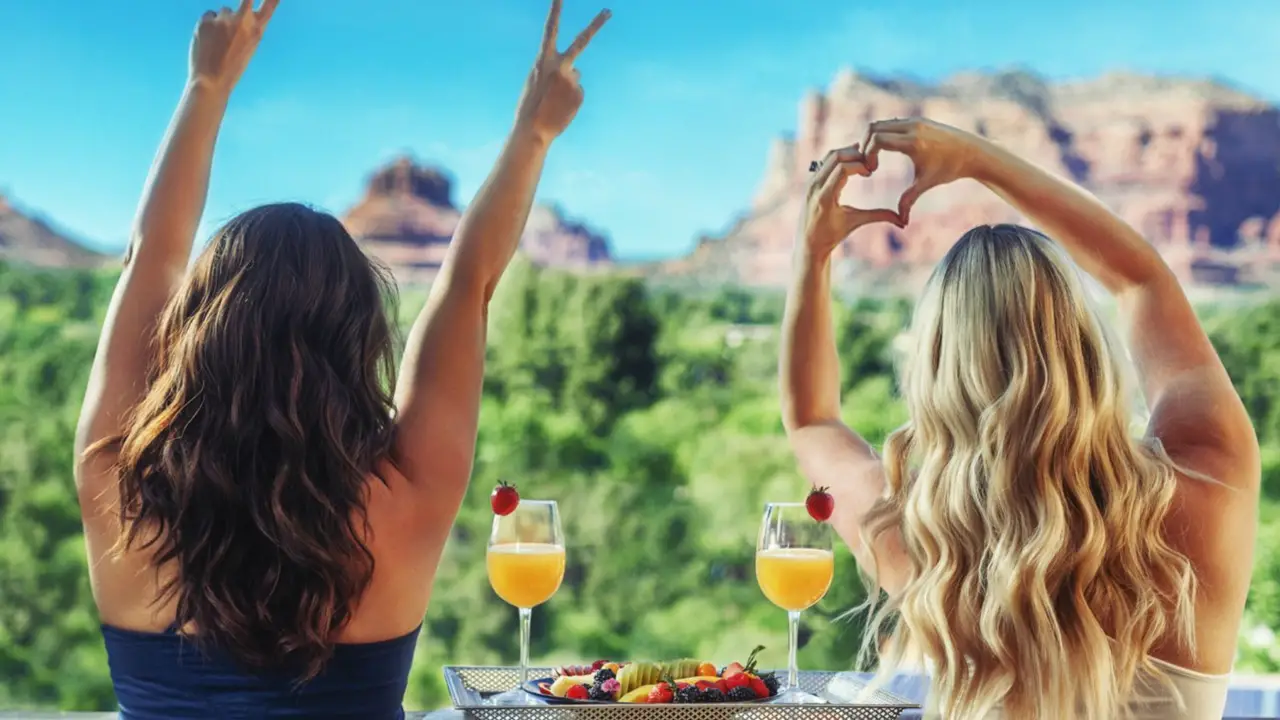 You may be astonished to learn that Arizona had great vacation spots to take your girlfriends, but in Sedona, there's plenty to do. If your group is gal pals is more on the nature side, then vacationing in Sedona is perfect. It offers excellent camping sites, hiking trails, and spectacular night gazing. If you want to remain in the city, then check out the Tlaquepaque Arts and Crafts Village and the nearby wineries. And you can do all this while you're among Arizona's classic red rock soil and scenery. Arizona truly has some of the best nature in all of the United States. And it's one of the oldest places in the US too since the Spanish landed in Sedona in the 16th century. Before the Spanish, the Hopi and Navajo Indians call this land their home.
9.

Cabo San Lucas, Mexico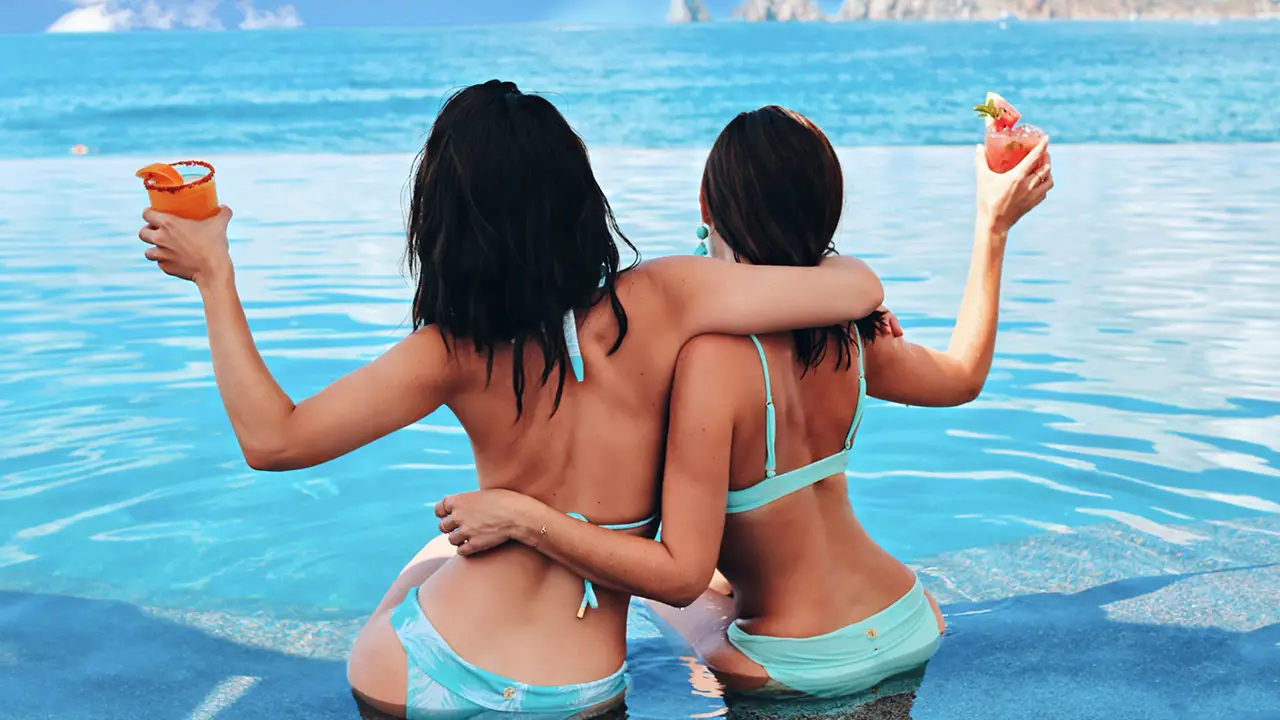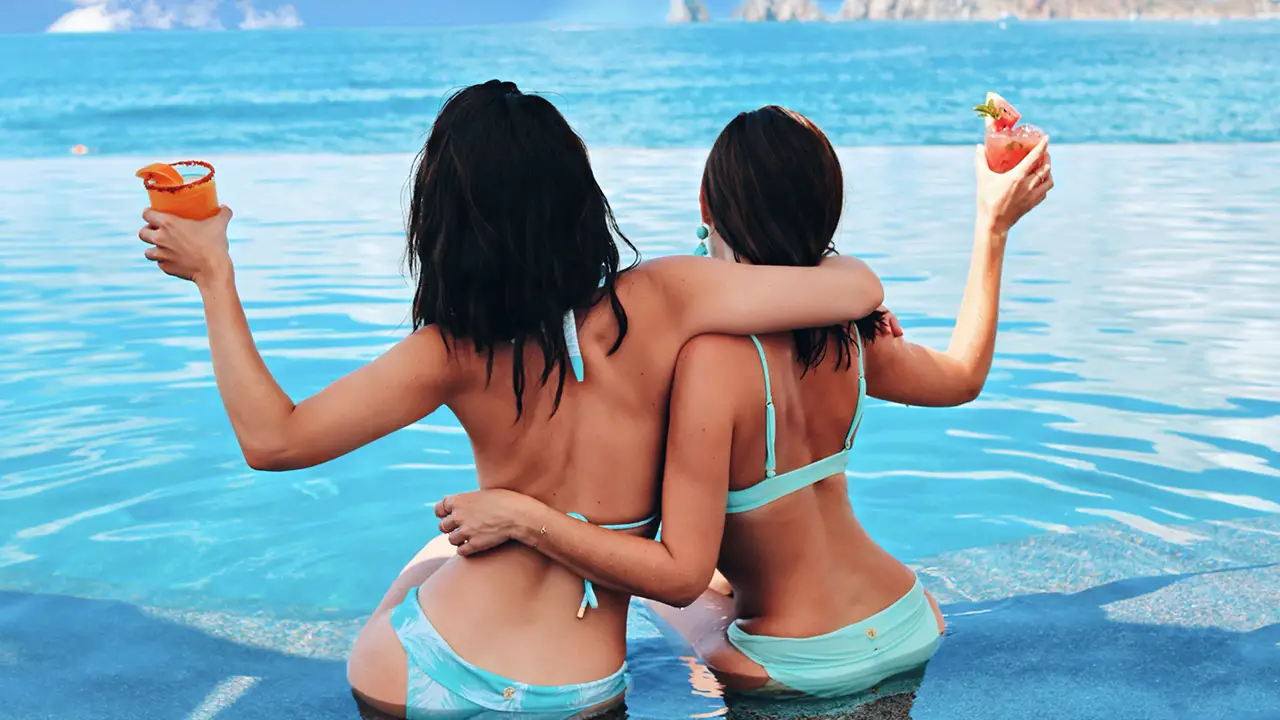 It's beautiful white beaches and warm ocean water makes this city one of the best destinations in North American to have a great time with your girlfriends under the sun. You can also choose Cabo to spend spring break, as it is a popular destination for college during that time. But if you and your girlfriends are not the beer-chugging, body shots, partying kind, there are plenty of places to have a low key, relaxing vacation. If you choose an Airbnb, you can make reservations in the experiences section to dive into the culture of Cabo. And, of course, we cannot forget about the delicious Mexican food! Since you and your gal pals will be right by the ocean, you're guaranteed to have fresh and authentic seafood all year round.
8.

Newport Beach, California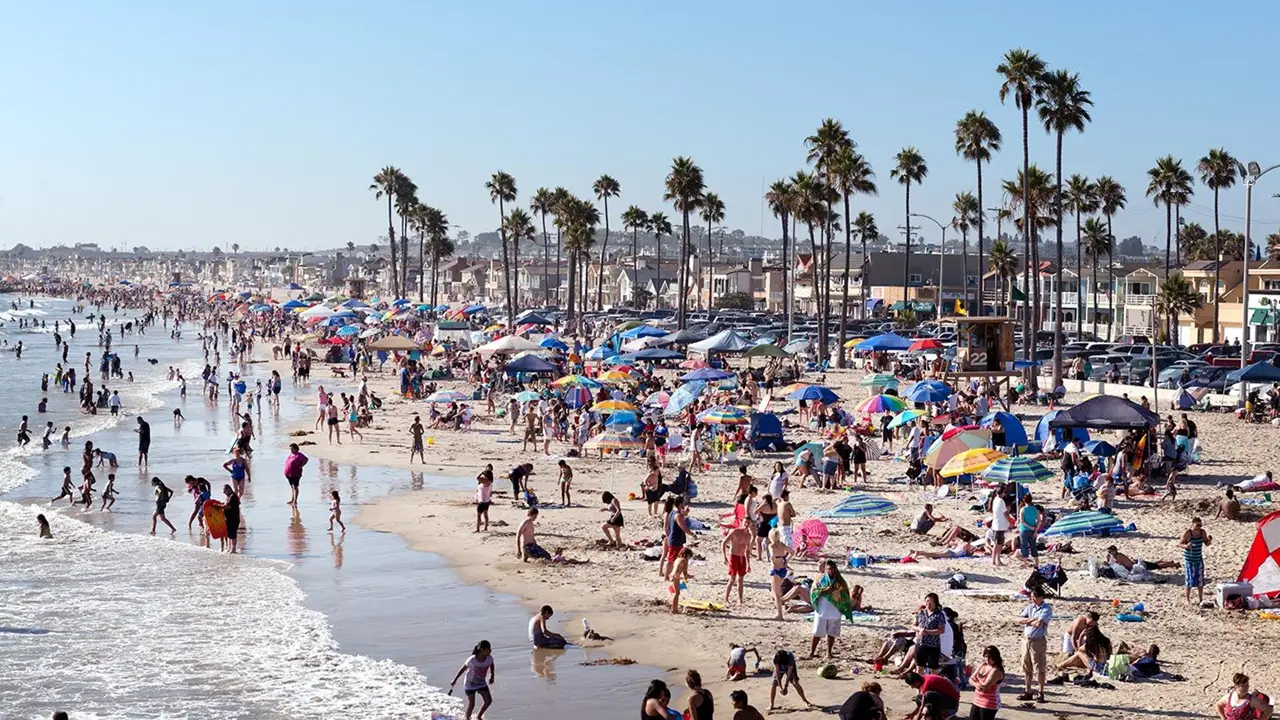 Newport Beach is a beautiful beach town that offers fantastic views and amazing surfing spots. When you and your girlfriends reach the Newport Beach area, take a ferry to Balboa Island, and you can walk among the many tiny boutiques and eateries on the island. There's even an amusement park right next to the beach if you all are in the mood to play some games and ride a Ferris wheel. But if you all came to Newport for an unforgettable beach experience, then Corona del Mar it has what you are looking for. The area has tide pools, hiking trails, and soft white sandy beaches that go on for miles.
7.

Orlando, Florida
If you and your girlfriends are mega fans of Harry Potter, Disney, Marvel, or are movie buffs, then Orlando, Florida, is the next place you should all visit. Universal Studios, Harry Potter World, Disney's Animal Kingdom, Disney's Hollywood studio, Walt Disney World Resort, and the Magic Kingdom park are all places in Orlando, Florida that you can visit. If you travel during the summer, then you'll want to spend a day at the Universal Islands of Adventure, which is a water park with dozens of rides located on eight different Islands. If you go for a weekend, then it may be best to choose one park to visit. If you go for five days or more, then two or three parks seems doable, make sure to wear your walking shoes!
6.

La Paz, Bolivia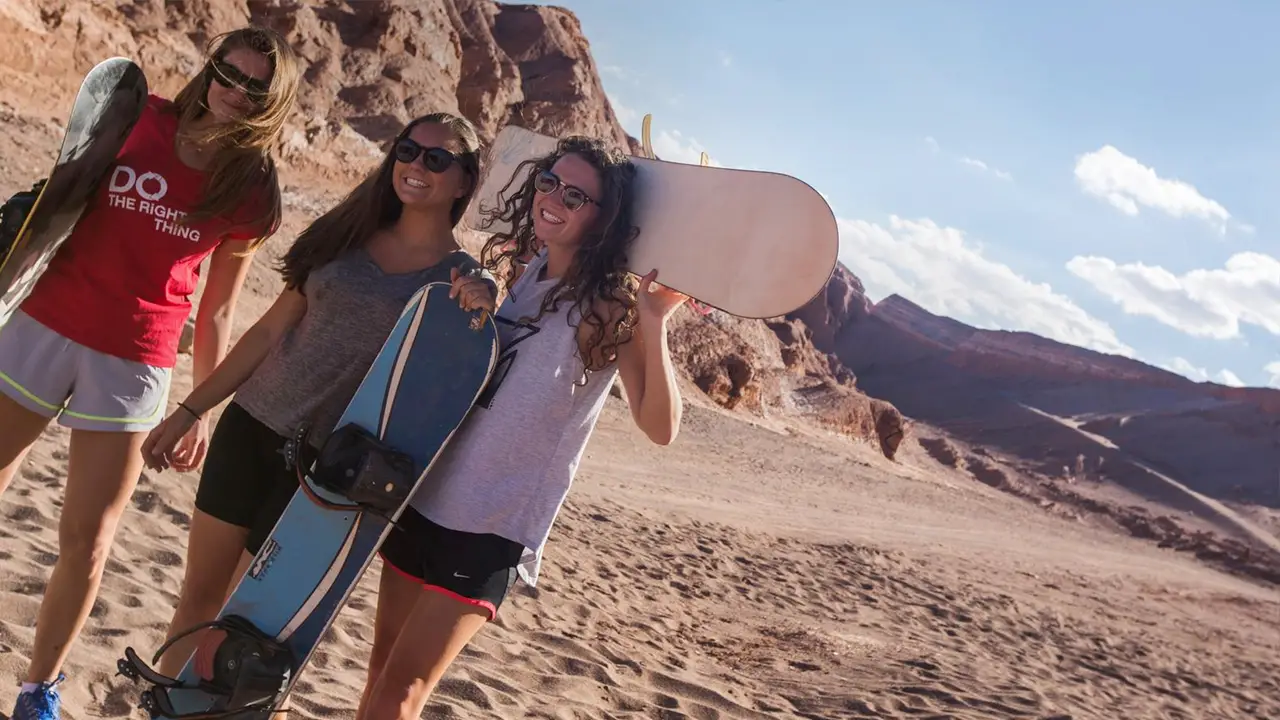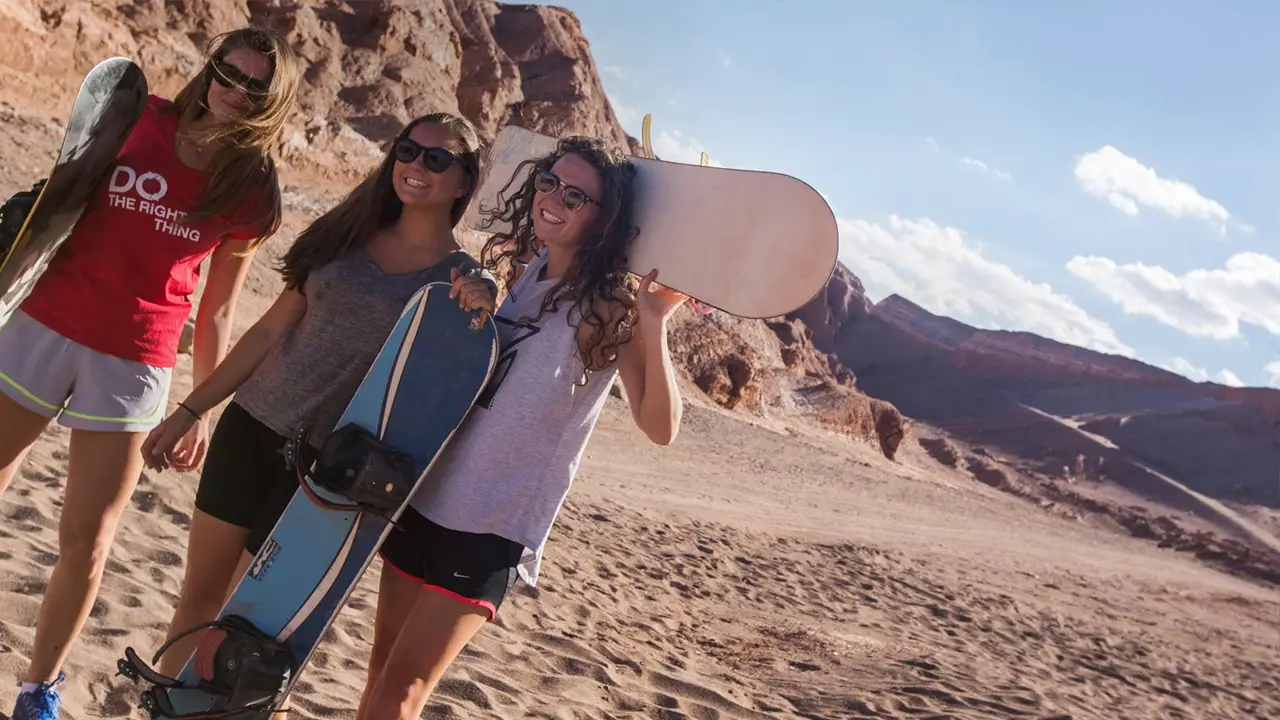 Our first destination in South America, La Paz is steeped in traditional ways and old-world architecture. La Paz is a city that embraces the strange and unorthodox. For example, if you want to see female Luchadoras wrestling, then you can take your group of girls to Cholita wrestling. If you are looking for markets that specialize in the strange and unique, then the Witches' Market or the Mercado de Las Brujas has a plethora of unique items and medicinal potions to cure what ails you. This market is based on the pagan religion of Aymaran. If you travel to La Paz during the winter, then you're in for amazing slopes and exciting places to ski and snowboard.
5.

San Diego, California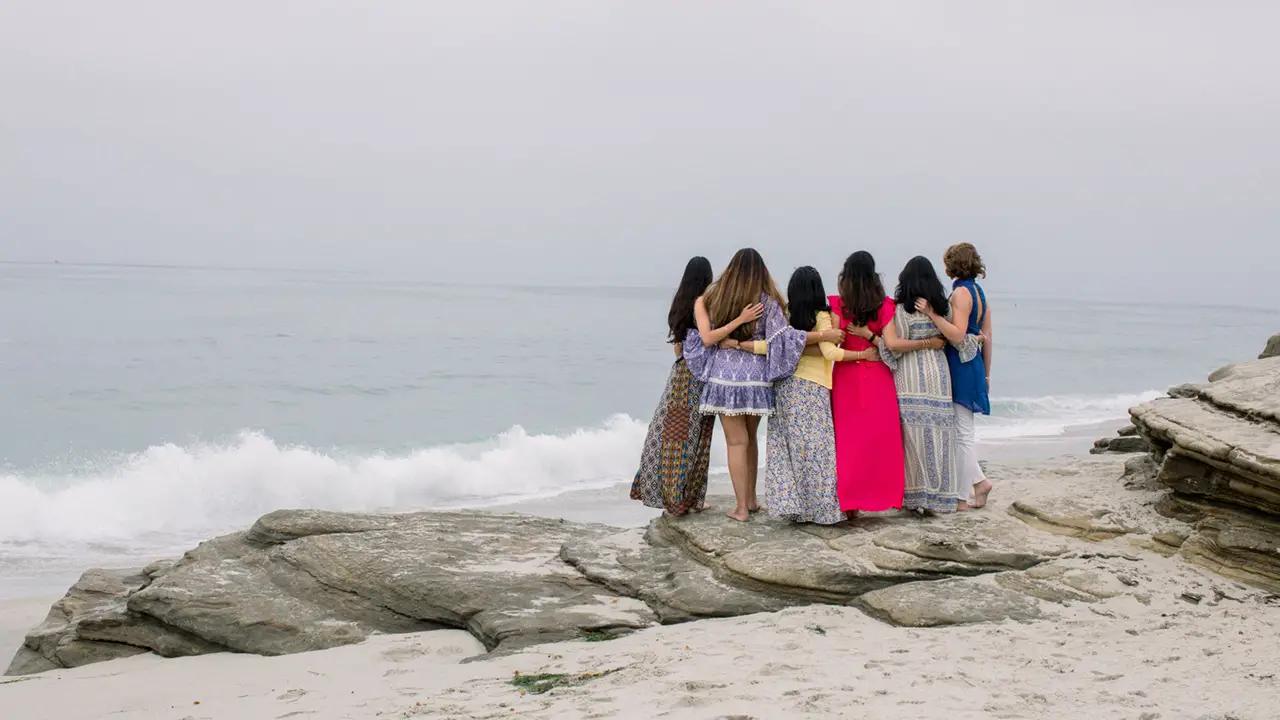 San Diego was the first real city in all of California, and its reputation in the United States is stellar, even to this day. The perfect place to start your San Diego vacation with your girlfriends is the Embarcadero, which is a walkable path among the harbor that has beautiful views, interesting shops, and delicious restaurants. Day and nightlife are always happening in San Diego all year long, so check the local calendar for the city and find out which festival is happening during the month that you'll be visiting. San Diego is known for its excellent surfing spots and beautiful beaches, so you can be active and get sun all day long. We recommend staying in the Gaslamp Quarter, which is the downtown center, and it has many metro lines so you can get around the city.
4.

Dublin, Ireland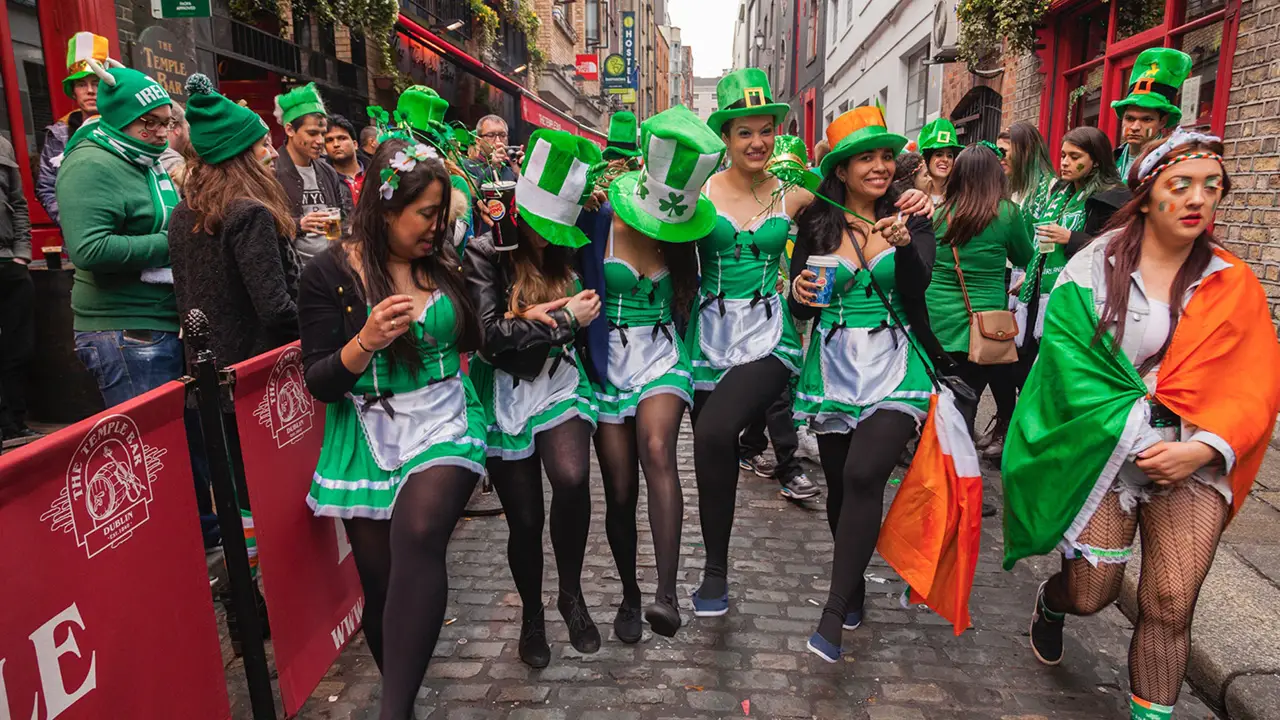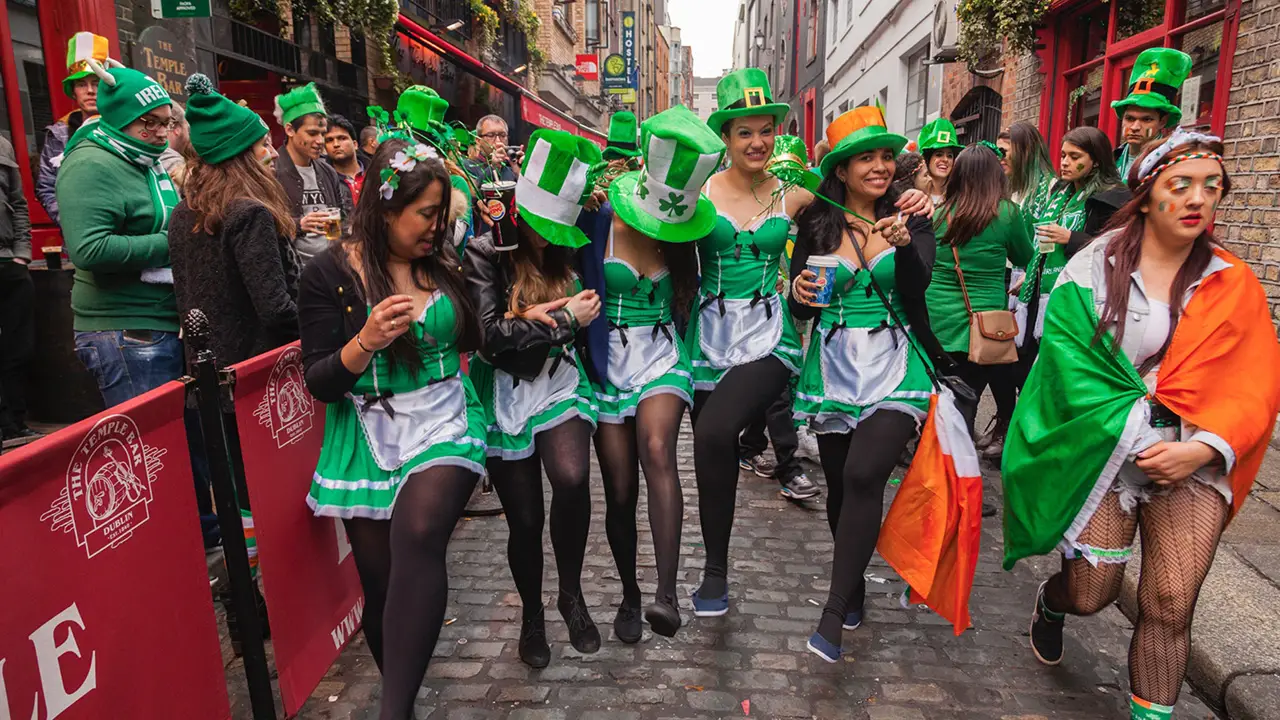 Our first and only entry in Europe, Dublin is open and welcoming to all tourists that seek to relax and take in city life. First, leave your luggage at your hotel or Airbnb, grab your girls, and head over to the Temple bar, which is the most popular bar in Dublin. It will be crowded, but you're in for some unique and delicious drinks once you finally reach the bar. The next day, after you have nursed your hangover away, go to the Dublin flea market to buy cute souvenirs and dine on street food. After that, go to the Irish whiskey Museum and prepare for another hangover, as you learn about Ireland's whiskey's history while you sip on booze that has stood the test of time
3.

Charleston, South Carolina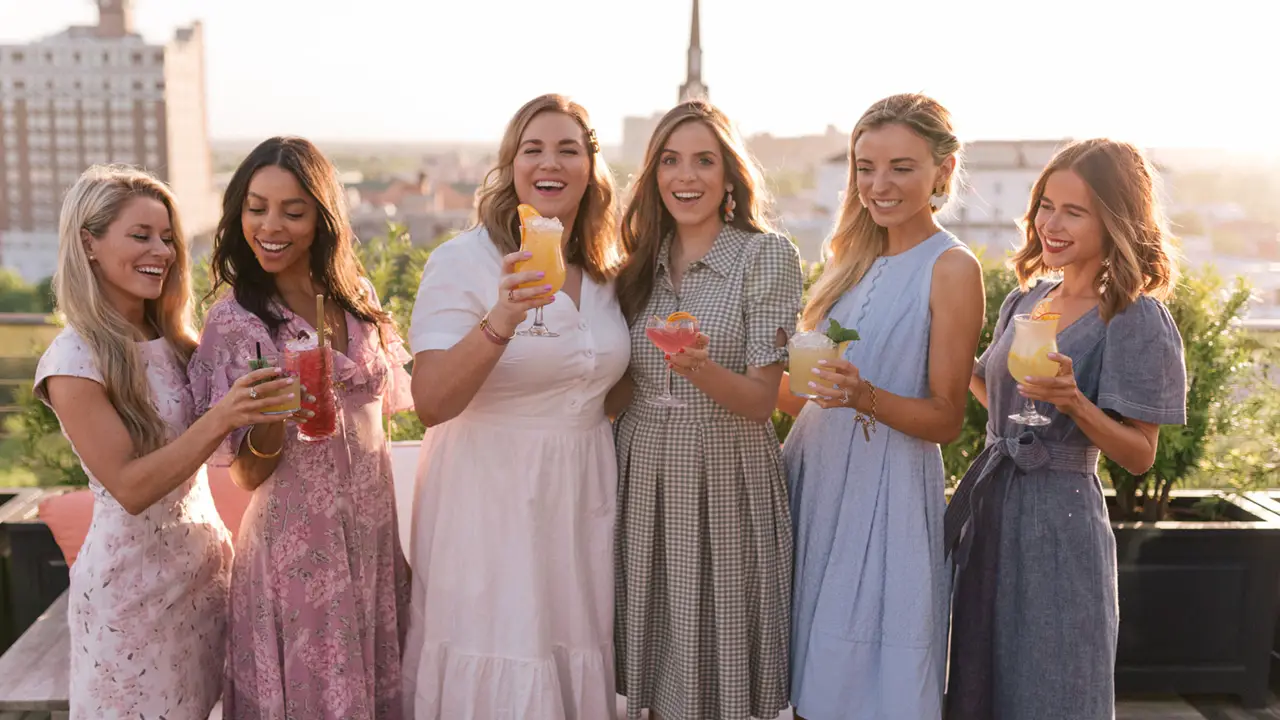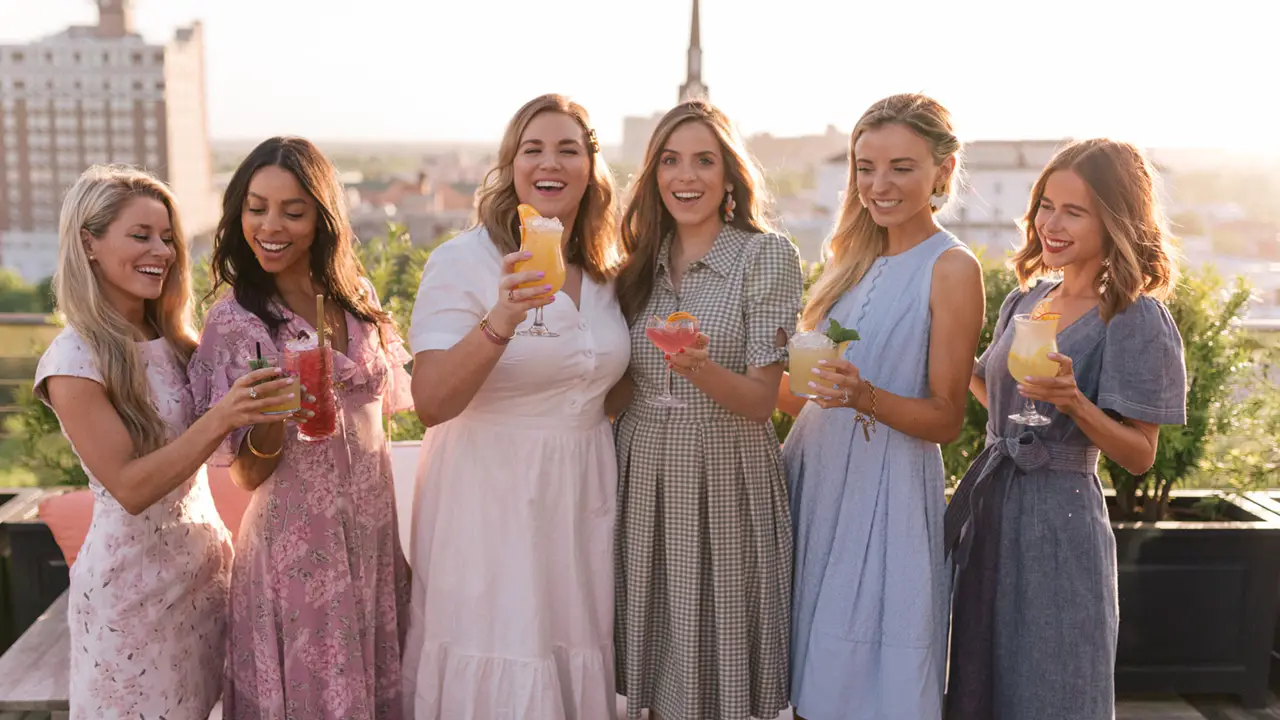 Last but not least, Charleston South Carolina is a great place to take in America's history. At the same time, you'll walk around a beautiful and well-maintained city that blends both nature and civilization. It is in the heart of the South, so you know you're in for amazing southern food and impeccable southern hospitality. You can start your trip by taking your girls to the Deep Water Vineyards, which is known for their sweet tea vodka. After, head on over to the Charleston City Market, which has dozens of stalls and vendors let sell their crafts and street food. If you and your girls want to be scared, you all can walk around Saint Phillip's Cemetery at night.
2.

Nassau, Bahamas
No matter where you go in the Bahamas, there is always a beautiful beach and an excellent resort to stay at, and Nassau is no exception. It is the capital of the Bahamas and has many activities for tourists and residents to experience. If you and your gals are in the mood for a different type of museum, you can go to the Pirates of Nassau Museum, which has many stories and artifacts from the era of pirates in the 18th century. If your group is more of an authentic living type, make your way to the Nassau Straw Market, where you can buy legit Nassau arts and crafts and experience the local food.
1.

Las Vegas, California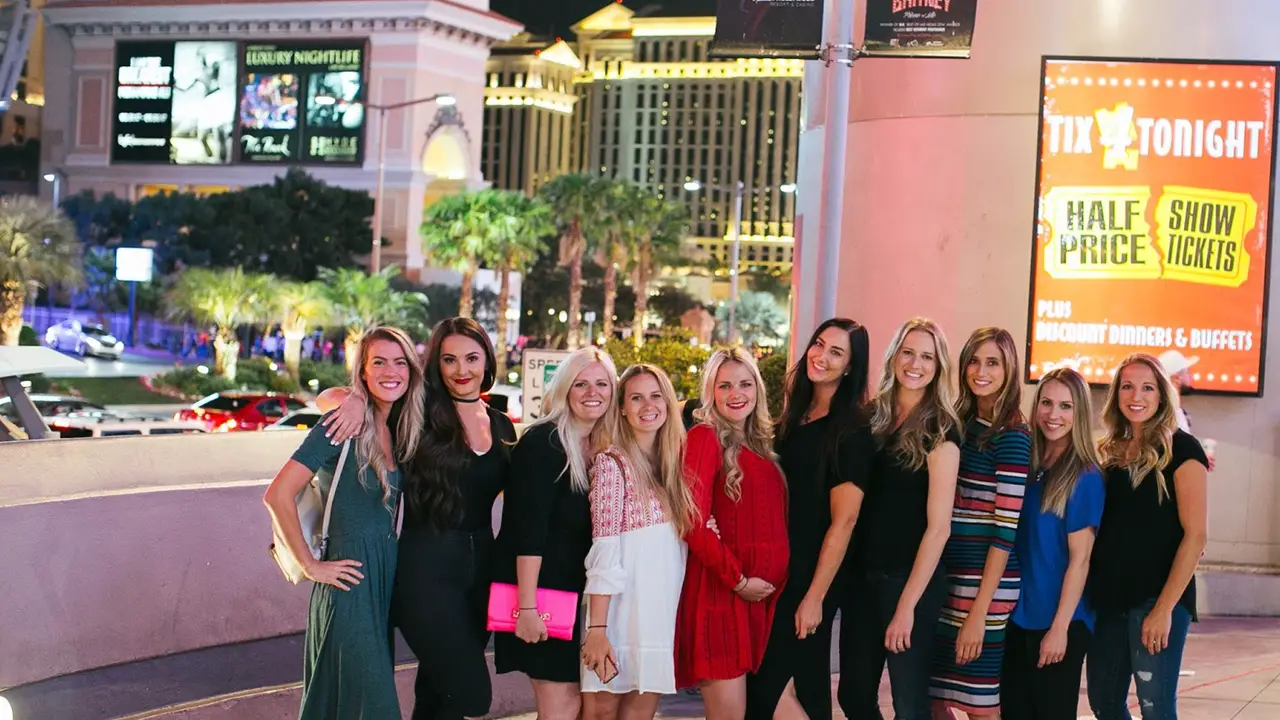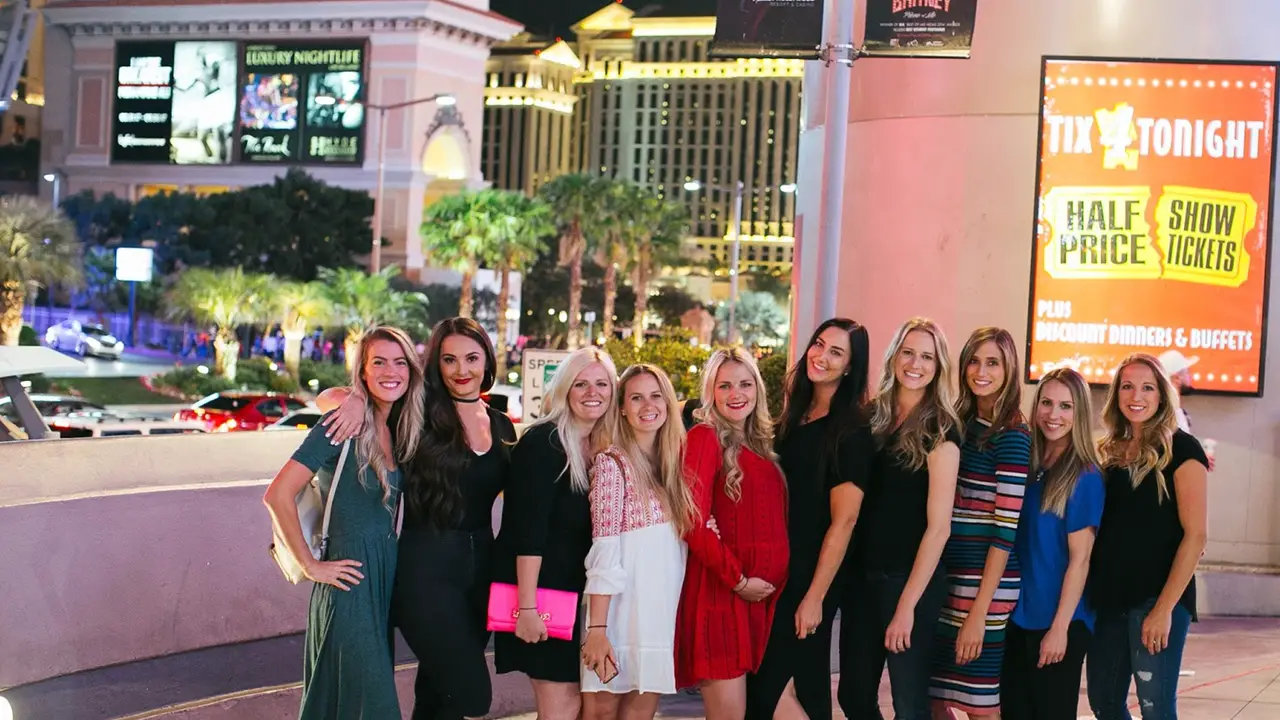 The original party city! The City of Sin! Las Vegas was designed to show tourists and residents alike how to have a good time. No matter what day it is, there will always be something to do, something to eat, somewhere drink, and a show to be watched! Las Vegas also has some of the best restaurants in the world for you and your girlfriends to try out. One restaurant you need to try out is the Bacchanal buffet, which is also Vegas' number one buffet! There are so many foods and desserts to try that you'll need to plan a second trip to finish the buffet. And when you're done eating, make sure you save room for a yard-long margarita! These frosty drinks are served everywhere, but the best place to go is Fat Tuesday!
What Do You Think?
No matter where you go, it's vital to create memories with your girlfriends now, so that you can look back on them when you're old and gray and know that you all had a wonderful time together in your youth. Live, laugh, and love isn't just a saying; it is a vital creed for many women to truly embrace as they make friendships and experience new things with the people they love most.