Air pollution is deadly; in fact, some studies have even shown that it cuts the human lifespan by three-years, which is much higher than the effect on lifespan caused by regular smoking. However, we have made a list of top 10 countries with the worst air pollution by using the 2019 World Air Quality Report produced by air pollution tracking organization IQAir. The list is based on their PM2.5 particles in micrograms per cubic meter (µg/m³), with a higher number denoting a higher level of pollution.
Before we talk about the countries, we would like you to know that this list is based on the country's data produced by assessing air quality. Many countries, especially in the Third World, still lack access to tools that can create a report on their air quality.
So, without further ado, let's take a look at the top 10 countries with the worst air pollution in the world.
10.

Bosnia and Herzegovina – 34.6 µg/m3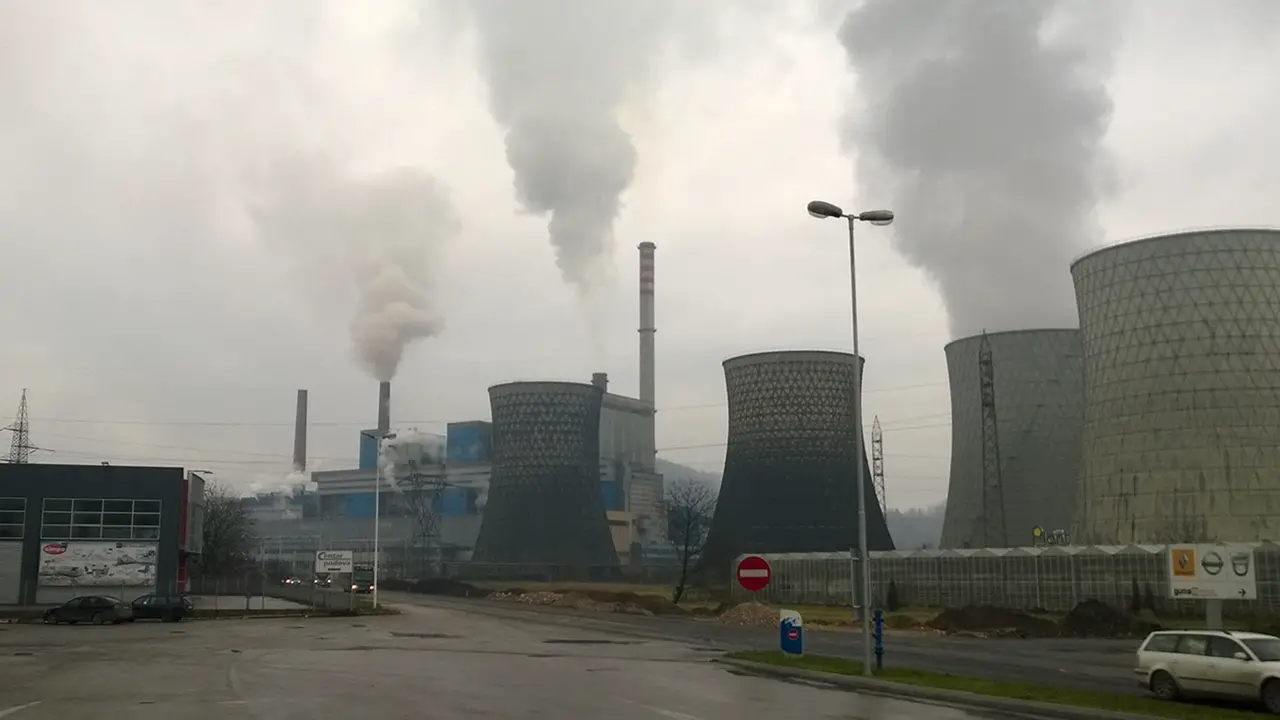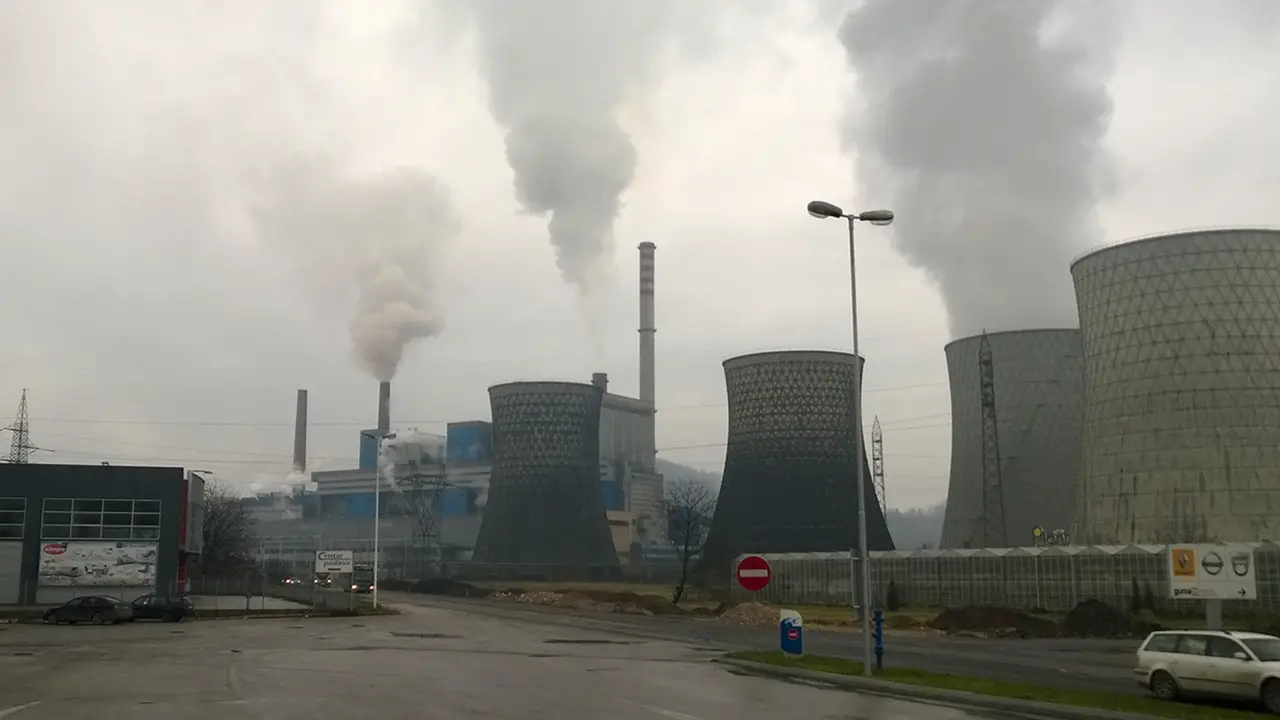 In January 2020, the thick smog and pollution enveloping Bosnia and Herzegovina's capital, Sarajevo, was so bad it prompted the Swedish embassy to brand it "in a category of its own."
Large coal power stations emit Sulphur dioxide and other pollutants into the atmosphere, with 44,000 years of life expectancy lost each year due to particulate matter or nitrogen dioxide in the country. The government has officially banned diesel vehicles in the city of Sarajevo, and the residents are encouraged to wear masks when they step outside their homes.
9.

Kuwait – 38.3 µg/m3

Even though air pollution in Kuwait isn't as worse as we may have thought but it is still there and is mainly caused by construction projects, vehicles, dust and sand storms, and smoke erupting from chimneys.
The air of Kuwait City has been declared as unhealthy by the Air Quality Index. Since the country is relatively dependent on the oil business, we are not hopping the situation is there will get better any time soon.
8.

United Arab Emirates – 38.9 µg/m3
The United Arab Emirates is known for heavy dust and sand storms that make their way through the entire summer over there. These storms have severe consequences for the citizens of the UAE because the concentration of PM2.5 particles is high at 38.9 micrograms per cubic meter.
Recently, a respiratory expert told the local newspaper, The National the storms that make away in Arab carry dust mites, silica crystals, and several other infections that are extremely harmful to the breathing species.
7.

China – 39.1 µg/m3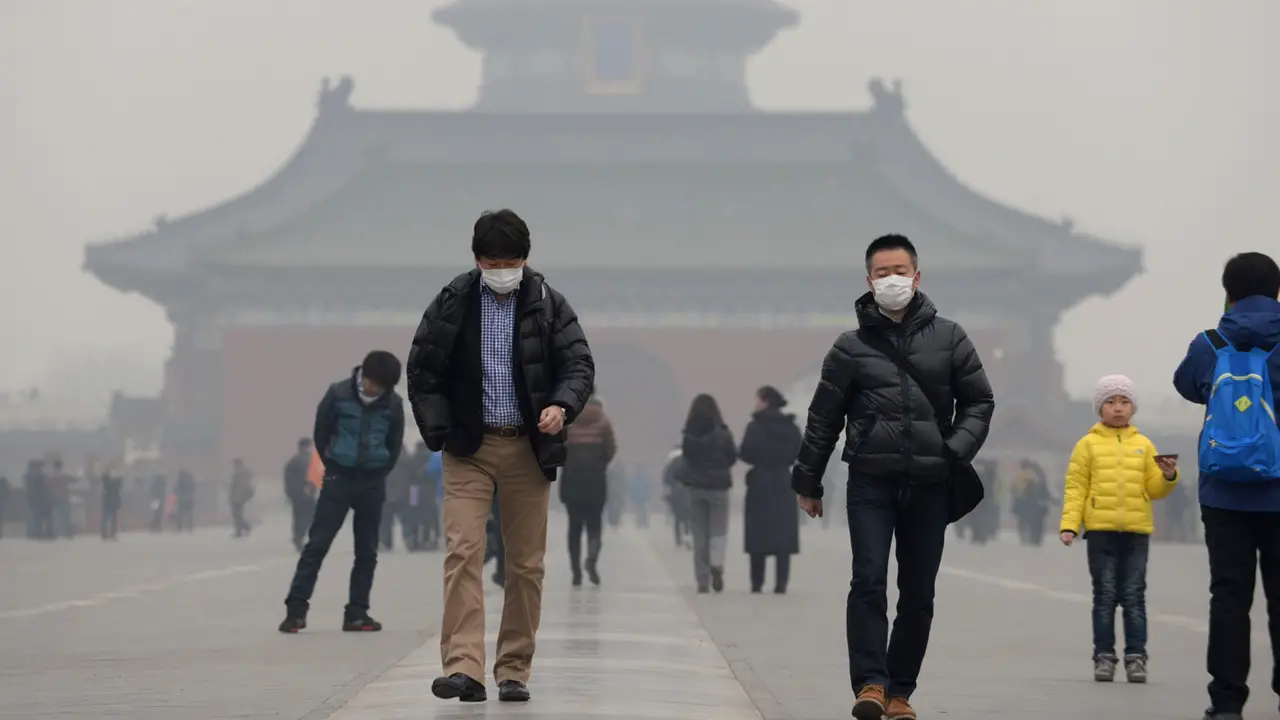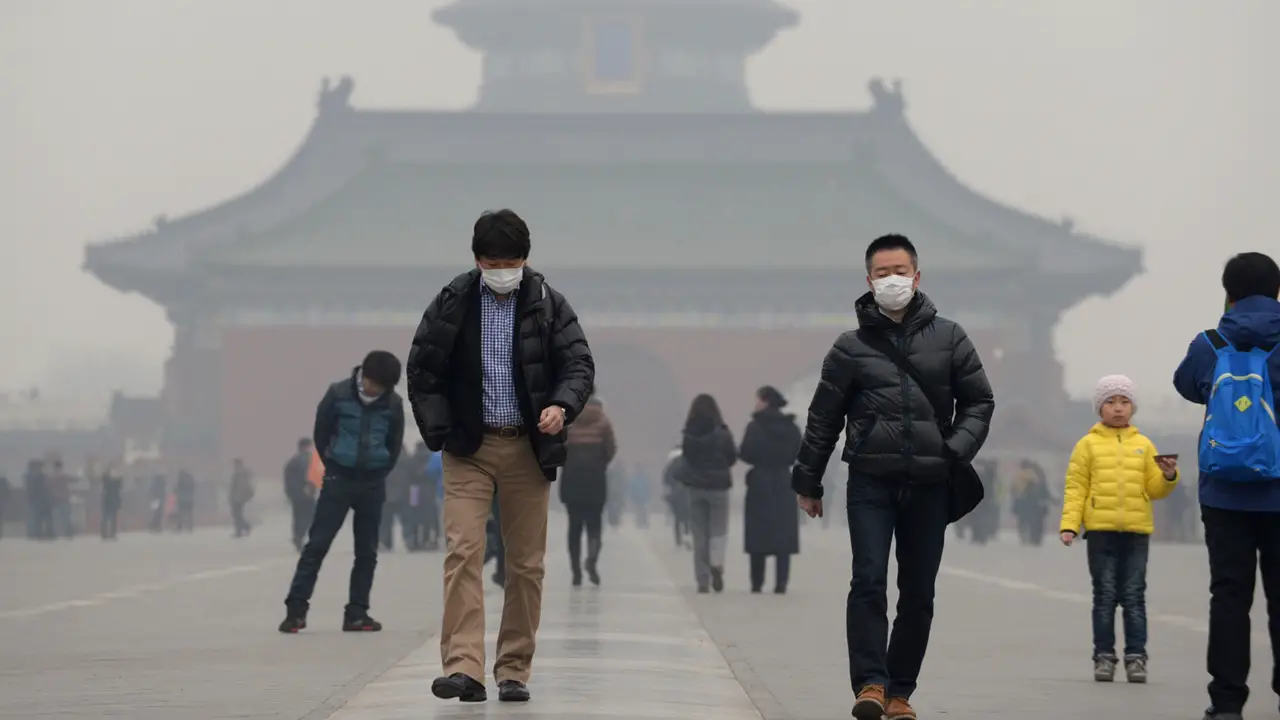 We are all well-aware of the toxic smog that frequently envelops China in its grasp and makes the life of the living, a living hell. Even though China is far from the most polluted countries in the world, yet their air quality couldn't get better.
Since China is densely populated, the country has recorded the worst fatality rates because of air pollution, which makes it crucial for the government to face this issue head-on. However, with the recent Coronavirus outbreak, NASA has recorded images that clearly show the reduction of nitrogen dioxide levels from the air countrywide. It is partly because of the virus outbreak that has slowed down the economic phenomenon in the country.
6.

Uzbekistan – 41.2 µg/m3

Uzbekistan also comes in the list of top countries with the worst air quality, with average PM2.5 levels at 41.2 µg/m3. The Central Asian country is heavily reliant on fossil fuels, although that's changing fast: at the end of last year, Uzbekistan had just 4 MW of installed solar capacity, but that figure is expected to rise to 40 MW by the end of 2020,

The country also plans on reaching 4 GW of solar PV capacity by 2031. This is thanks to a recent partnership between green energy company Helios Energy and Uzbekistan's Ministry of Innovative Development.
5.

Nepal – 44.5 µg/m3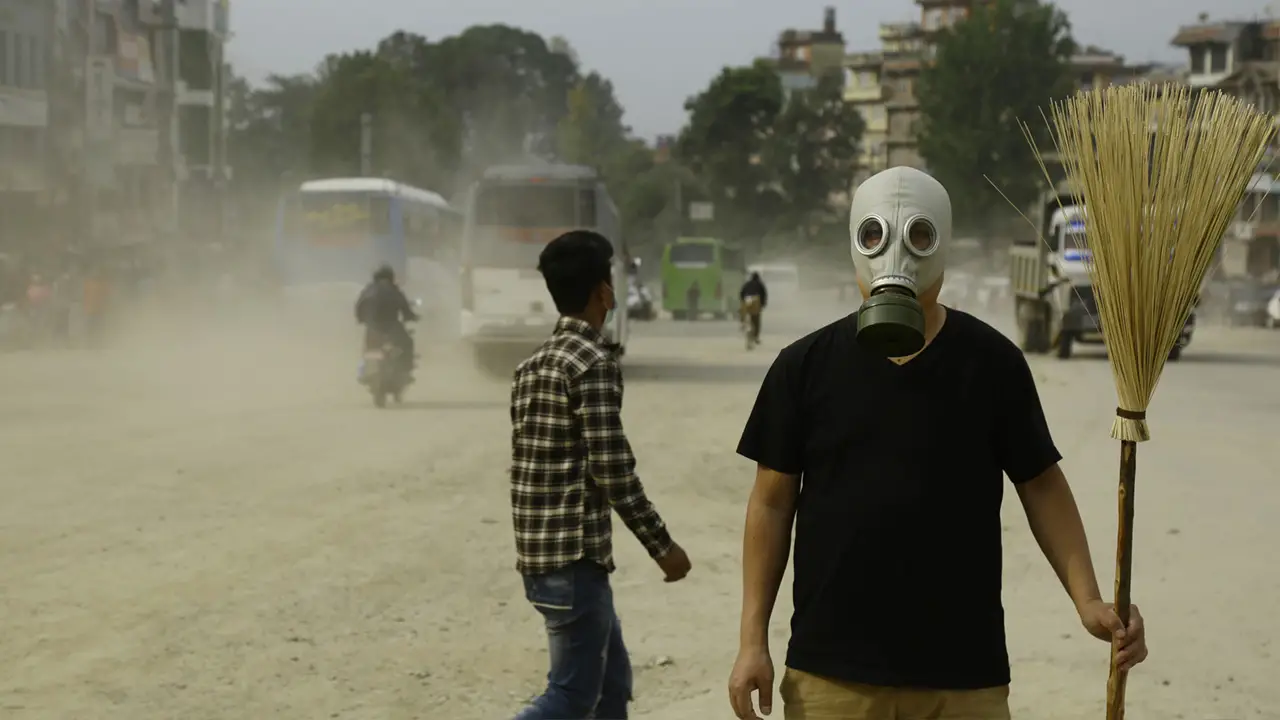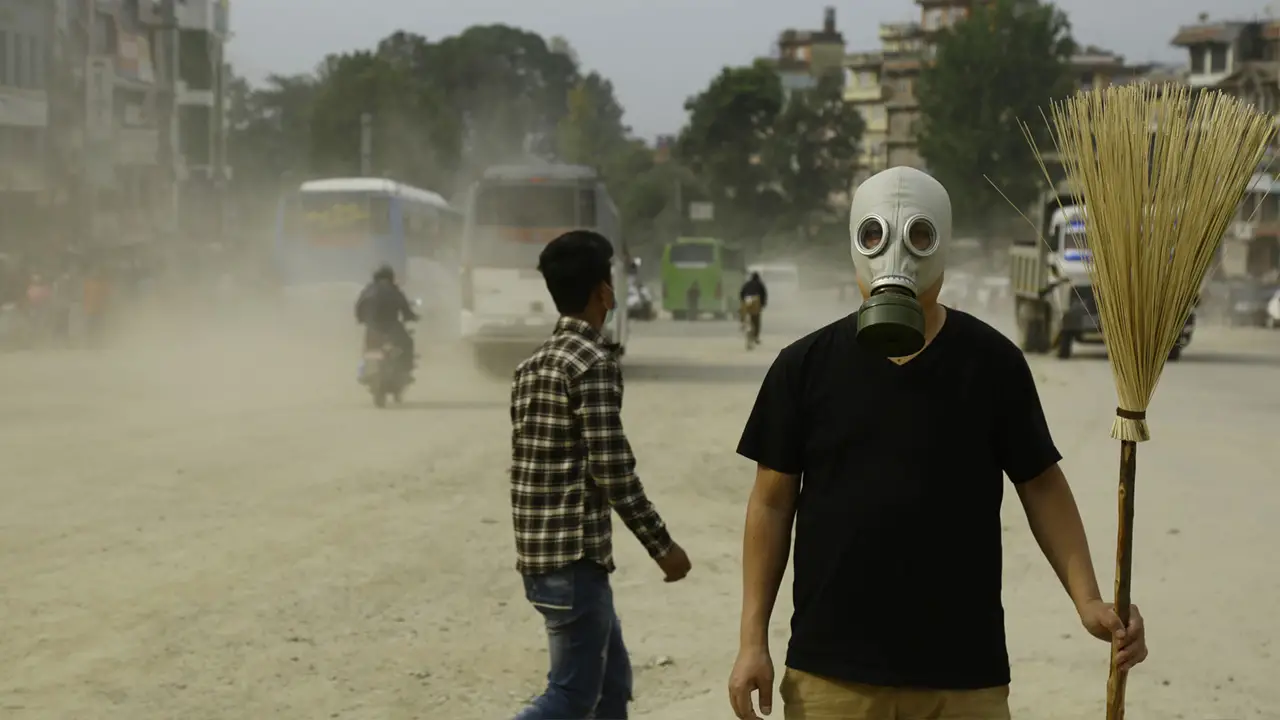 Poorer regions of South East Asia have some of the highest rates in urban air pollution. Every year, the rates increase five times than the recommended limits, which make it thoroughly more difficult for the people who are living in those regions.
In Nepal, air pollution has contributed to rising skin and lung diseases. Even major landmarks like Buddha's birthplace of Lumbini have been affected by industrial activity nearby. Tourists have reported breathing issues, and monks occasionally have to wear masks.
4.

India – 58.1 µg/m3

The air in India was so worse in its traffic-ridden capital that breathing there was hard as smoking 50 cigarettes a day back in 2019. Even around this time every year, the air in the country becomes even more difficult to breathe in because it's cool, dry, and still.

Another reason why pollution is so bad in India is that some citizens turn to cook in the open air with a huge load of fire, which makes matters all the worse.
3.

Afghanistan – 58.8 µg/m3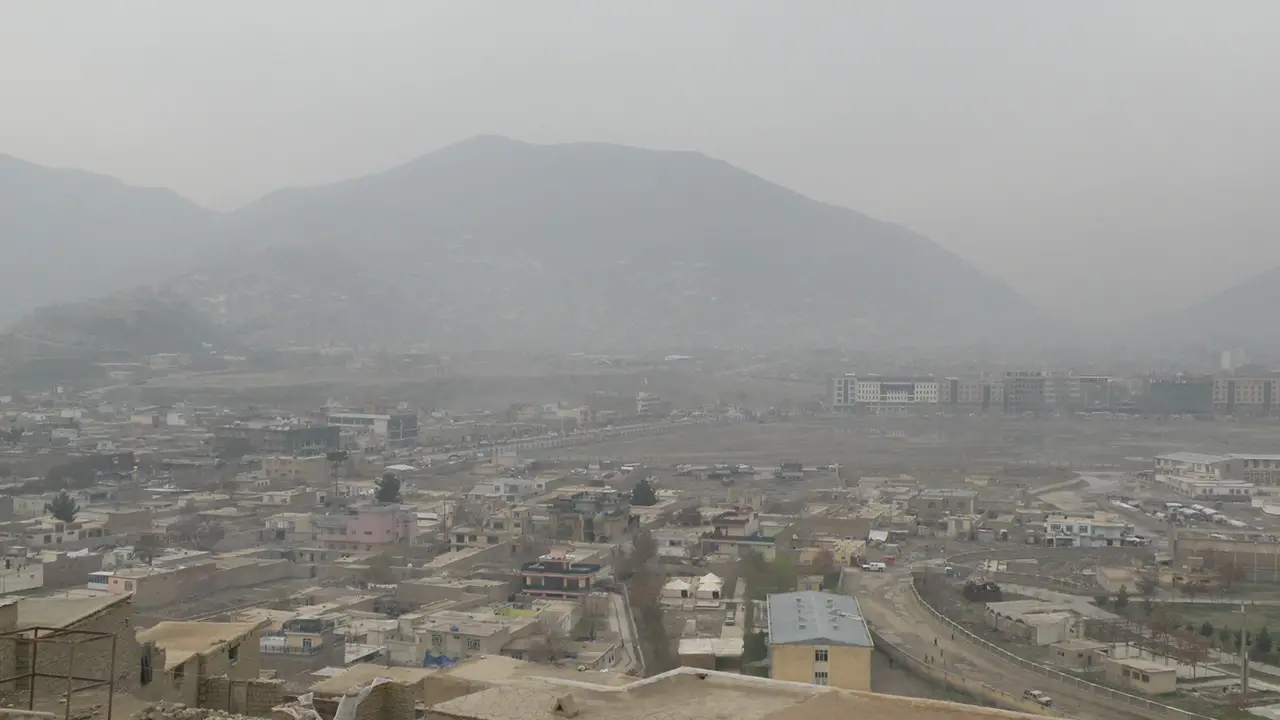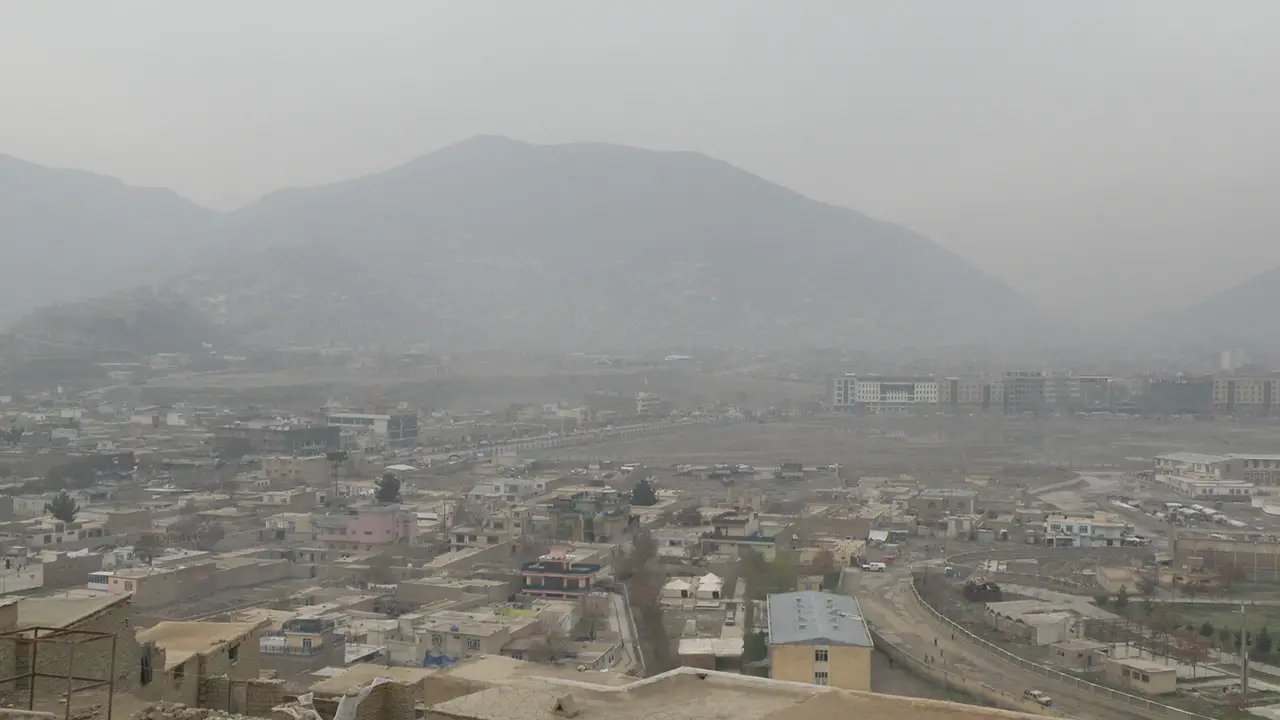 In Afghanistan, according to a BBC report, people are more likely to die because of air pollution than civil war. There were 26,000 deaths caused by air pollution-related diseases in 2017 compared to 3,483 deaths caused by war, according to a report by the Afghanistan Research Center.
Kabul is surrounded by mountains that trap the pollution in the city. The country is also known for the poor quality of fuel, which makes the air quality all the worse.
2.

Pakistan – 65.8 µg/m3

Pakistan is the second most polluted country in the world, with 22% of deaths a year caused by pollution, according to a 2015 study in the medical journal Lancet.

In May 2018, the court-appointed Smog Commission implemented the Punjab Clean Air Action Plan, which recommended actions like emission-reducing technologies and the establishment of Smog Response Desks. Yet Amnesty International claims it's not enough.
1.

Bangladesh – 83.3 µg/m3
Bangladesh has the highest levels of PM2.5 pollution in the world, at an average rate of 83.3 µg/m³. The situation is worst in Dhaka, which recently ranked seventh-worst on IQAir's Air Quality Index – an independent live air quality monitor for cities.
Even though the government has tried everything they could to reduce the ratio of pollution by fining the polluters and introducing cost-effective and fewer harm kilns, but it has been of no use.
What do you think?
So these were the top 10 countries with the worst air quality in the world. We started from the least and ended with the most affected country. Let us know what your perspective on air pollution is and what suggestion do you have to combat this contagious calamity.