If you are planning a trip to Mexico, then not having a nude resort on your itinerary will be a loss for you. Mexico is known for beaches, resorts and its breathtaking natural landscapes, then why not have a real experience of going to the naturist beach in South America.
All of the best resorts in Mexico are on the Caribbean shore. They range from nudist resorts to relaxing destinations where you can go all in nature and feel the eminent vibe. The nude resorts are mainly famous for giving an allover body tan and for relaxing to the core every one bit. So, we decided to do extensive research on all the options you have in Mexico when it comes to resorts and which ones you must visit.
1.

Hedonism II, Jamaica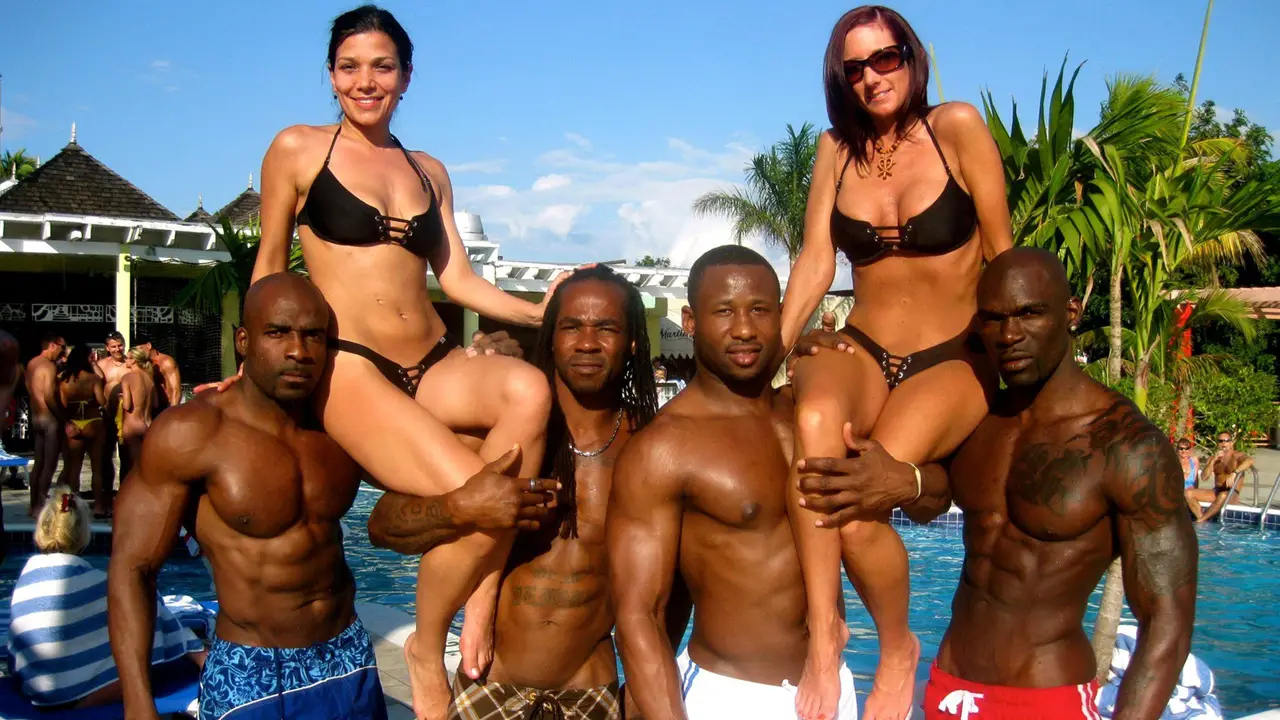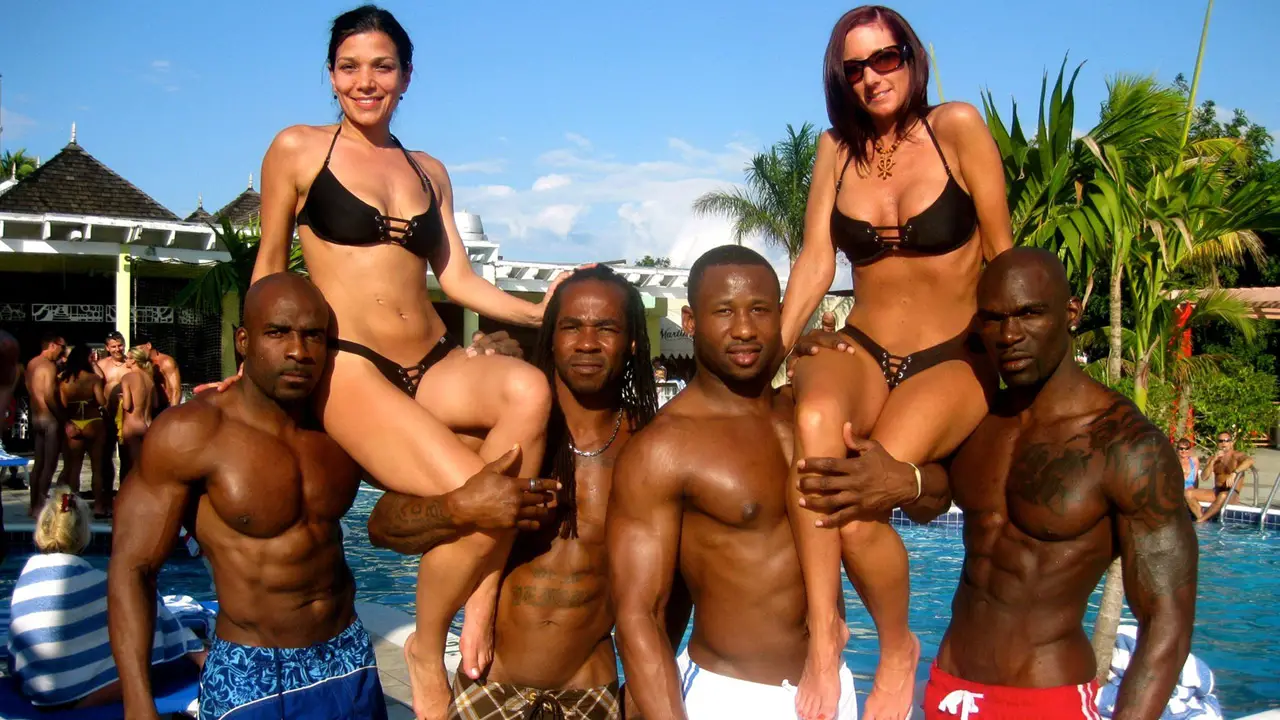 Did you know that people call Hedonism II in Jamaica the sexiest place on earth? We bet not, and here is everything you need to know about it. The reason why this is our top recommendation for the best nude beaches in Mexico is because of its stellar location and fantastic reviews. Hedonism II allows you to have all kinds of experiences, which include getting frisky on the beach or enjoying a laid back getaway. Most of the people who visit this resort have a lot of praise to give, it is something absolutely out of this world, and no visitor has ever gotten disappointed by it.
Hedonism II is a clothing-optional beach with nude resorts surrounding the area. The food is to die for, and you're going to have a memorable time with your significant other. Most of the vacationers you will find there are couples, but the resort also welcomes singles.
Address: Negril, Jamaica
Website: hedonism.com
2.

Desire Resort and Spa, Riviera Maya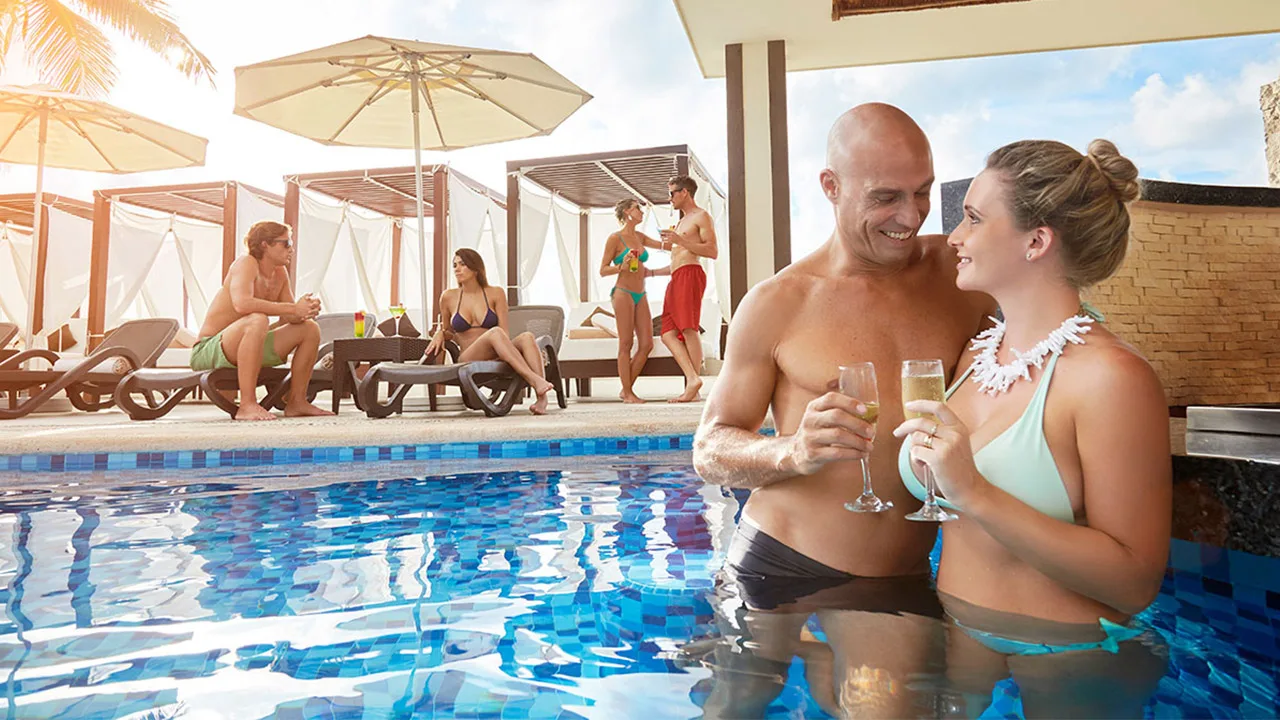 The Riviera Maya on the Caribbean is a fantastic location, and because of its proximity to Cancun's international airport, it is among the most visited and enjoyed tourist spots. The Desire Resort and Spa is one of the most famous clothing-optional tourist destinations in the surroundings, and it is a couple's only resort. If you want to plan a honeymoon trip to a nude resort, book this resort right away. The resort is mainly known for its X-rated parties and is quite popular among the millennials. The location is beautiful, and the peaceful environment is undoubtedly a treat to the soul.
What happens if a couple hits on you at the Desire Resort and Spa? To answer that question, check out the video below:
Address: Carr. Cancún – Tulum, Predio Tanchacte, 77580 Puerto Morelos, Q.R., Mexico
Website: desire-experience.com
3.

Temptation Resort, Cancun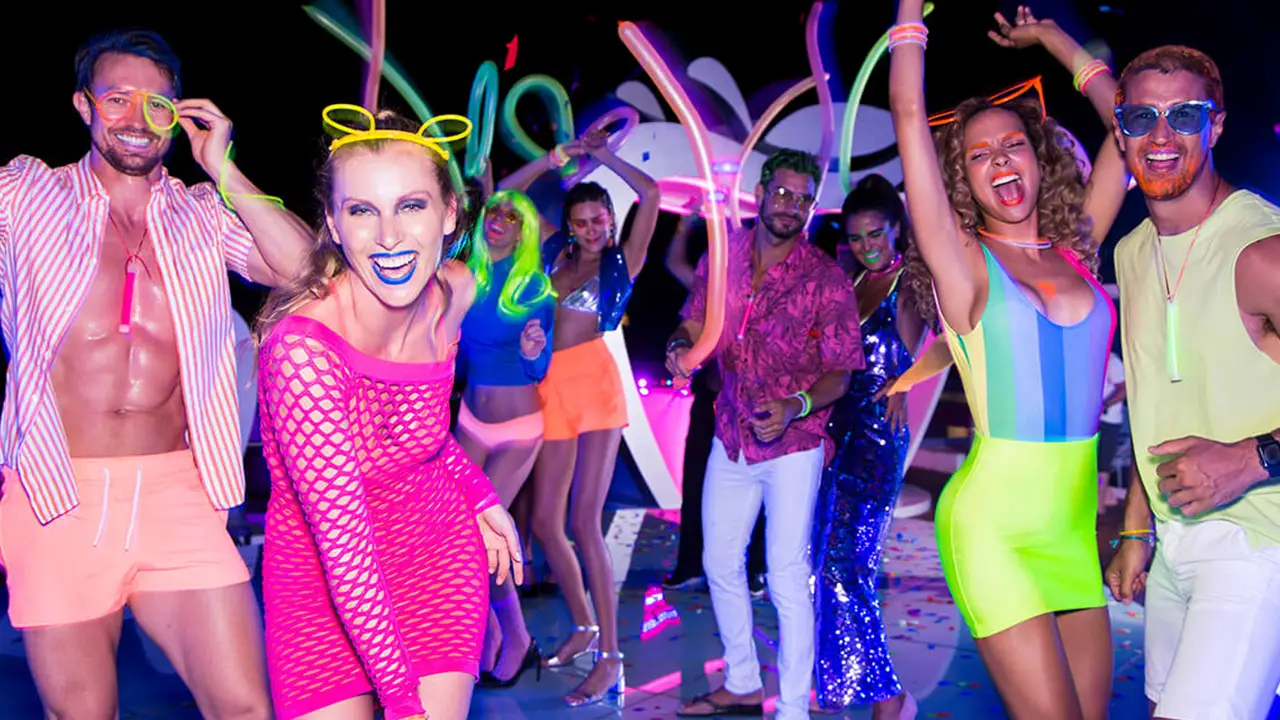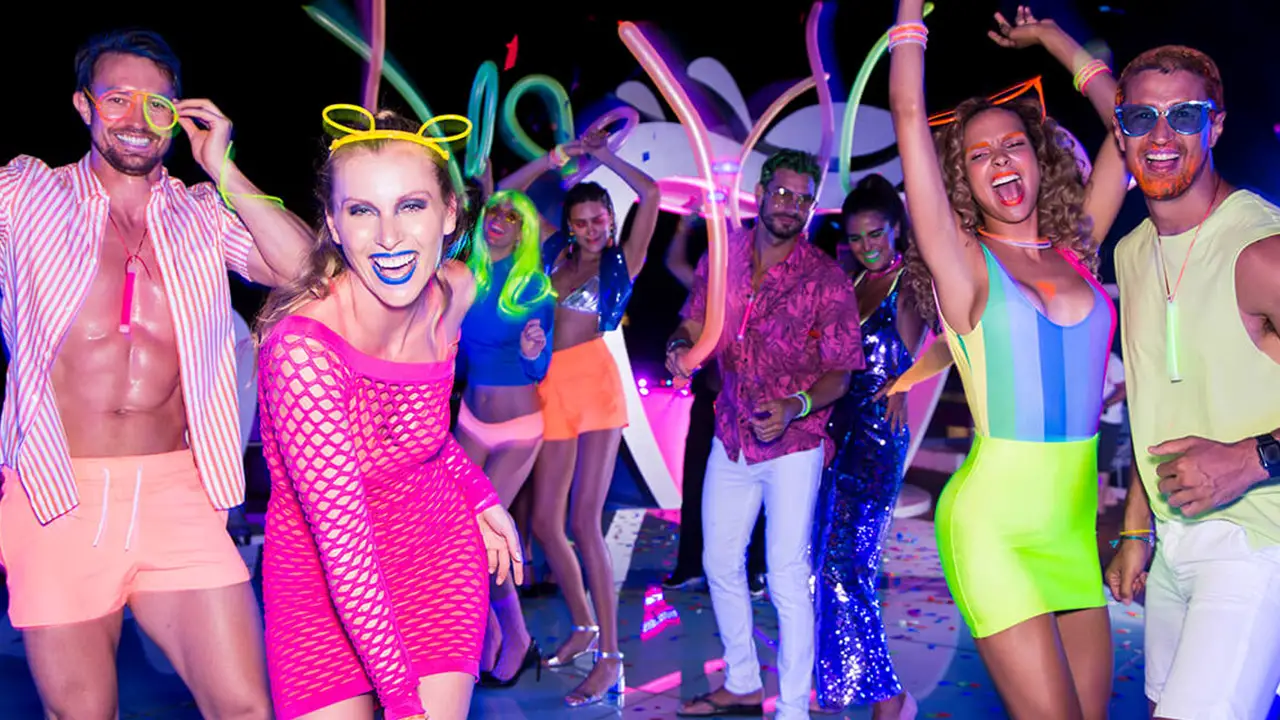 Before we talk about Temptation Resort, we should mention that every nude resort in Mexico is famous for its originality, beautiful locations, and mind-numbingly beautiful landscapes. Temptation Resort in Cancun has claimed itself to be a playground for grown-ups. The resort is everything for those who want to let loose and have fun. Equipped with seven gorgeous Jacuzzis, three pools, and stunningly beautiful sand beaches, which make everything look beautiful in the world.
The main pool hosts different activities every day where you get to meet all the other guests staying at the resort while at night, you get to enjoy all the glamorous parties you have been wanting. All the three pools allow you to get naked and live a little while it is compulsory to wear clothes while you're roaming inside the resort.
Address: Blvd. Kukulcan Km 3.5, Kukulcan Boulevard, Zona Hotelera, 77500 Cancún, Q.R., Mexico
Website: temptation-experience.com
4.

Azulik, Tulum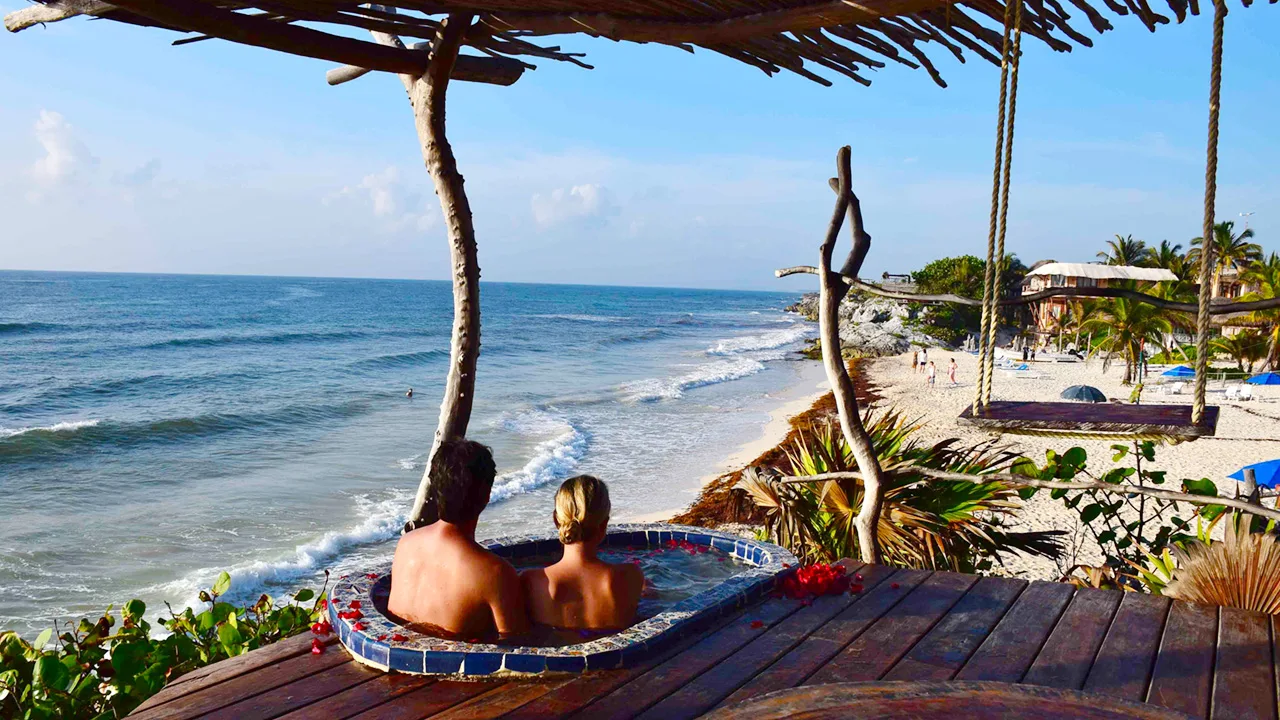 Azulik is another one of the famous adult-only resorts in Mexico, which are located right near the heart of Cancun. The resort attracts a happy-go-lucky-nature kind of crowd and allows the visitors to let loose and get nude. It is ideal for anyone looking for a staycation and serves its purpose right. The wooden-crafted beachside villas are where you get your accommodation, and the 360degree angle of flowing water and breathtaking landscapes make your stay all the more worthwhile. The best part about this resort is that you get disconnected from technology. There is no Wi-Fi, TV, or anything remotely related to the world for that matter that gives you the perfect opportunity to let loose and reflect.
Address: Carretera Tulum – Punta Allen KM 5, Zona Hotelera, 77780 Tulum, Q.R., Mexico
Website: azulik.com
5.

Zipolite, Oaxaca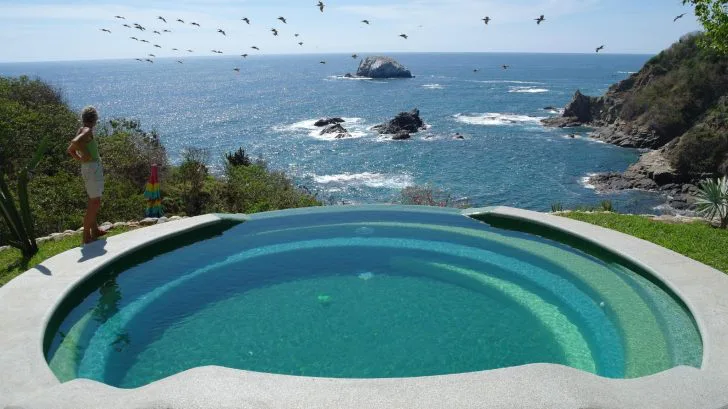 Zipolite is a gorgeous little town that you will find on the Pacific Coast to Oaxaca. The city is a heaven for those who love meditation, and it attracts a hot and fun-loving crowd. You will find a tiny yet beautiful beach and Zipolite where you get to be naked and enjoy nature in its full swing. Even though this is a small resort, yet it attracts quite a considerable crowd starting from spring to fall.
Address: Playa Zipolite, Oaxaca, Mexico
Website: There is no official website.
6.

Punta Serena, Jalisco
Punta Serena is another nude resort situated on the Pacific Coast in Jalisco. The all-inclusive resort has a private beach where you're allowed to take a plunge and bathe in your favorite birthday suit. The resort also offers you clothing-optional bathtubs and swimming pools where you can soak in nature and enjoy the stunning landscapes of Tenacatita.
The cliff-side Jacuzzis at this resort are fan-favorite, where couples get to enjoy time together while watching the sunset and enjoying the views at any time of the day. The Punta Serena resort is a fantastic option for those who are looking for a place to connect with nature and enjoy the calmness of nature.
Address: México 200, km 20, 49989 Tenacatita, Jal., Mexico
Website: hotelpuntaserena.com
7.

Hidden Beach Resort, Riviera Maya
This resort is just an hour away from Cancun, and it is a must-visit for anyone who wants to enjoy Mexican natural beauty in full swing. This all-inclusive nude resort where everything goes, and you are allowed to have as much fun as you want. The Hidden Beach Resort offers you several activities to take part in while not being in clothes. It also features a complete nudist beach so you can leave all your reservations at home and get ready for a weekend of a lifetime if you plan on going there.
Address: Carretera Cancún – Tulum, Kantenah Km 95, 77710 Playa del Carmen, Q.R., Mexico
Website: hiddenbeachresort.com
8.

Copacabana Hotel and Suites, Costa Rica

A beachfront resort in Costa Rica that only allows adults to be part of the experience. The atmosphere of Copacabana Hotel and Suites is highly party like, and you are going to fall in love with all the activities they offer throughout the day and night. Clothing is optional here so that you will love your stay. Most of the parties at this resort are themed and are an enjoyable resort to be. The staff and the management are excellent, and we enjoyed our stay there.

Activities include:
River Gorge Bungee Jump
La Paz Waterfall
Gardens Horseback Riding
Extreme Mountain Biking
Zip Lining
Extraordinary White Water Rapids Rafting
ATV Challenge Tours
The Tarzan swing
and much more
Address: 200mts. sur y 100mts oeste del Banco de, Provincia de Puntarenas, Jacó, 00000, Costa Rica
Website: copacabanahotel.com
9.

Couples Tower Isle, Ocho Rios, Jamaica
The Couples Tower is one of the very first nude resorts of the Island, and it has been a playground for Hollywood A-listeners since 1950. As the name suggests, this is another couple's only resort that offers way too much. The nightlife in this resort is something everyone needs to experience once in a lifetime. The management is excellent, and the resort provides a lot of great activities throughout the day.
Address: A3, Tower Isle, Jamaica
Website: couples.com/resorts/tower-isle
10.

Couples Negril, Jamaica

The 234-room Couples Negril Resort is on a beautiful beach, and it is an all-inclusive resort. Although this isn't a real nude beach, it does offer you a private beach where you can get naked and enjoy all things nature. The resort offers its tourists with some jaw-dropping activities also surrounded by hundreds of restaurants, spas, and treehouses that make your stay all the more worth it.

Address: Norman Manley Blvd, Negril, Jamaica
Website: couples.com/jamaica/negril
Know Before You Go
What are the things to do in Mexico? How about which hotels are best suitable for your next stay? Or, how about what kind of food and nightlife you can expect from Mexico? Hotels.com has an excellent guide covering all of those question: Mexico – What You Need to Know Before You Go
What Do We Think?
In our opinion, we have found Mexico to be the home of nude beaches and natural resorts. If you want to have a real-life au-natural experience, then going to one of these resorts will do the trick. If you think there is another nude resort in Mexico that we didn't mention here, but it is worth visiting, do let us know through your feedback in the comments below.
Click on the button below to book your adventure today and let it all hang out.