Football season is also the best season for preparing for great tasting finger food that will genuinely excite all football fans gathering to watch the game. If you are one of them, you probably know by now that the best kind of finger food is the ones you can prepare the day before and heat up on the day of the game. Making finger foods can be easy if done correctly, so when day game comes, the food will be enjoyed by the company of your family and friends.
In this article, we will be talking about the excellent tasting finger food that any one of your guests will surely love. These recipes are also something you can play around and add your personal touches. Here are our best picks of the top 10 finger foods for football parties:
10.

Philly Cheesesteak Sliders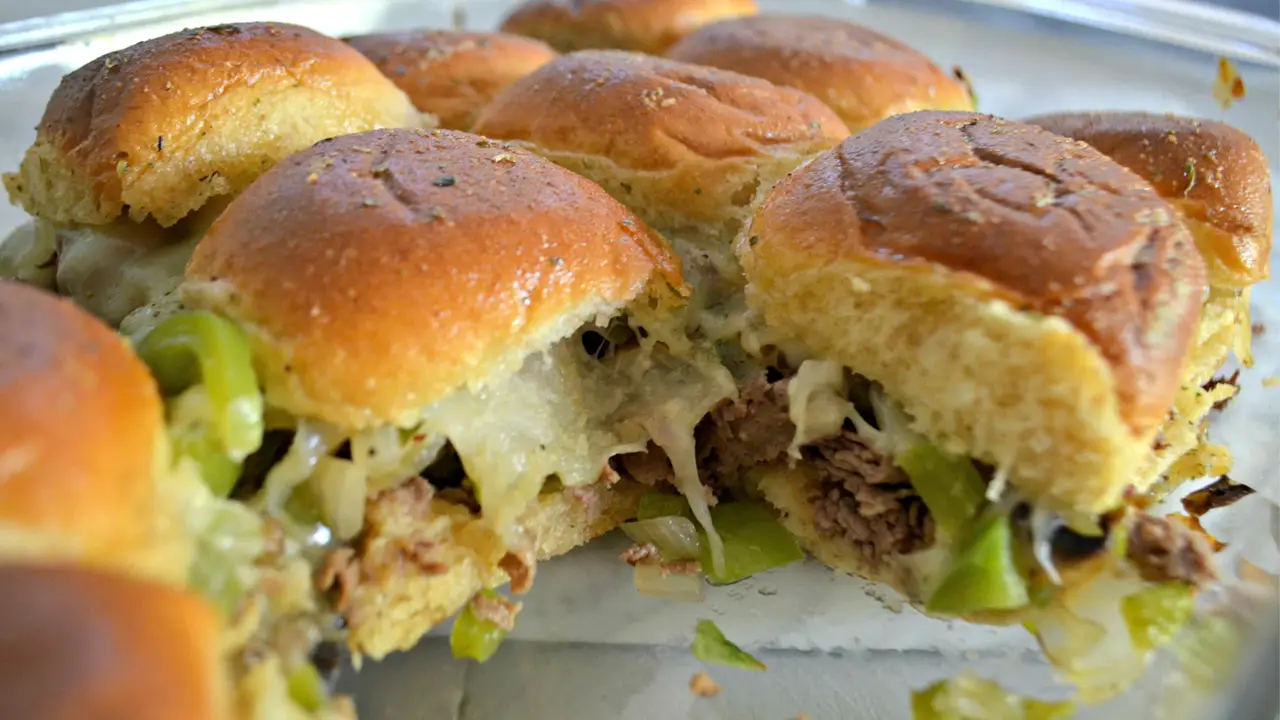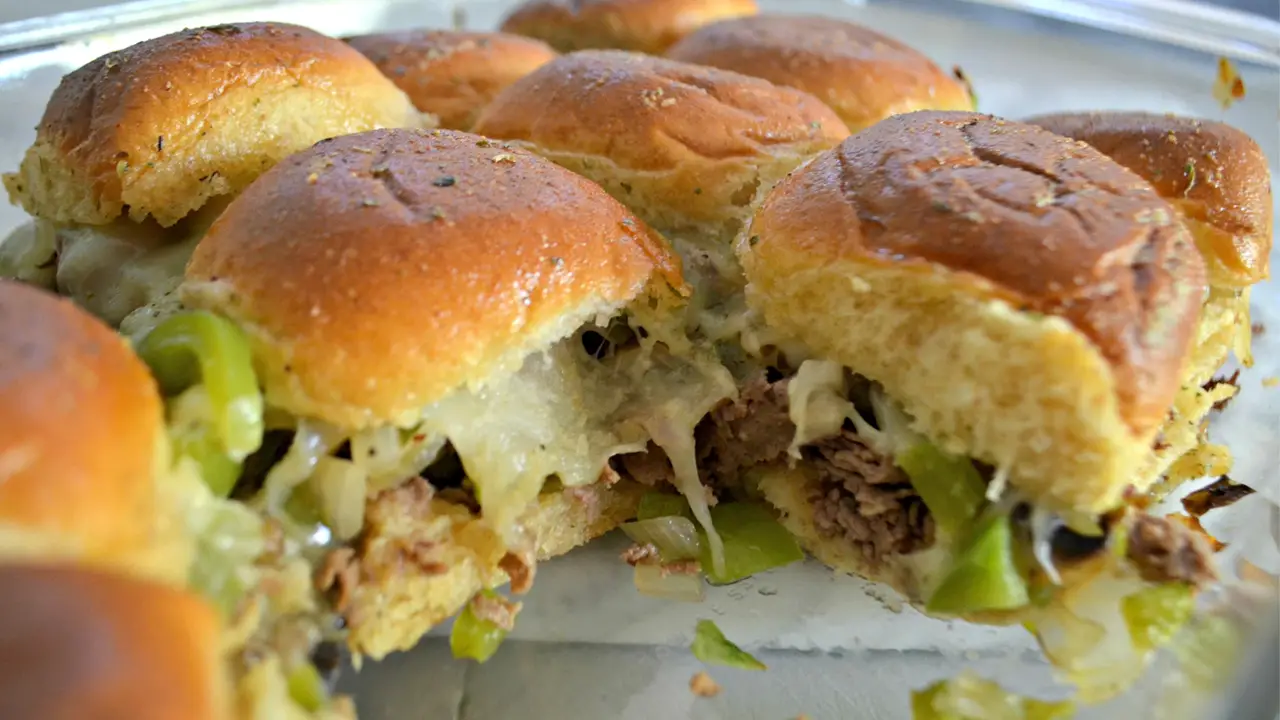 First on our list is an all-time favorite of any football fan out there. These sliders can be small, but they are full of flavor and are easy to eat compared to a regular burger. The best part is that you can prepare this for under an hour and enjoy the rest of the day with your guests.
9.

Fried Oysters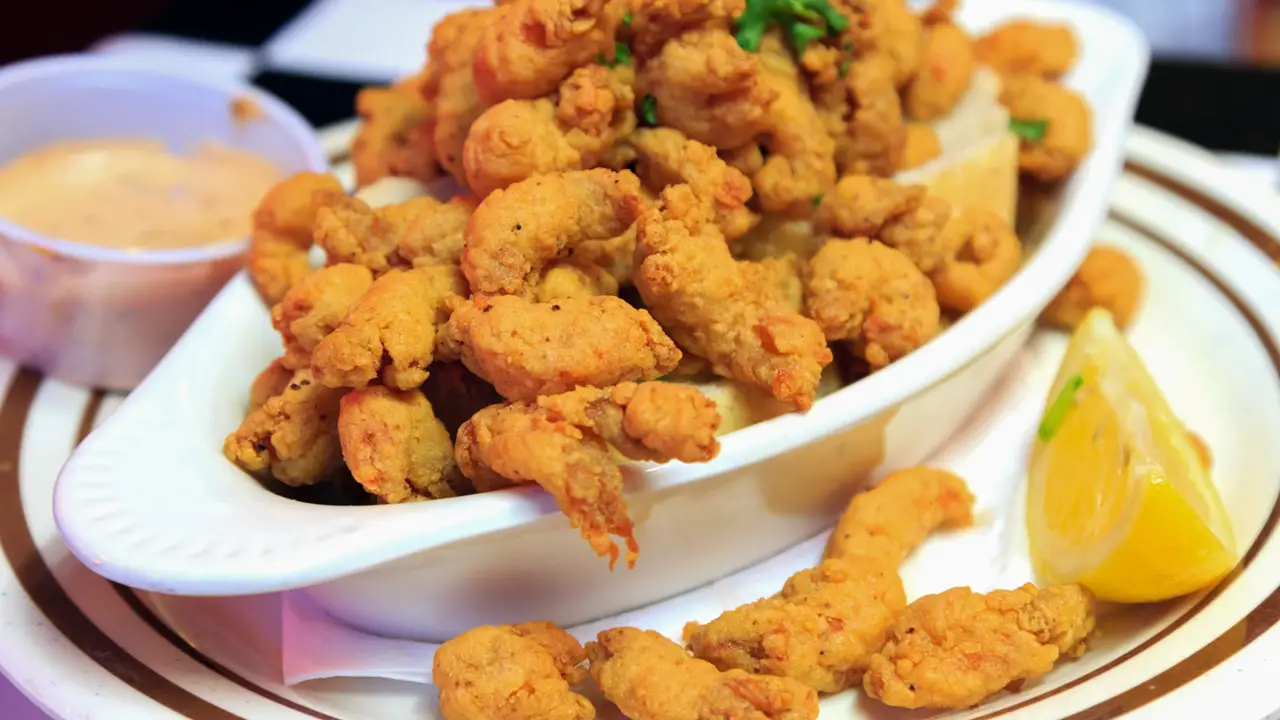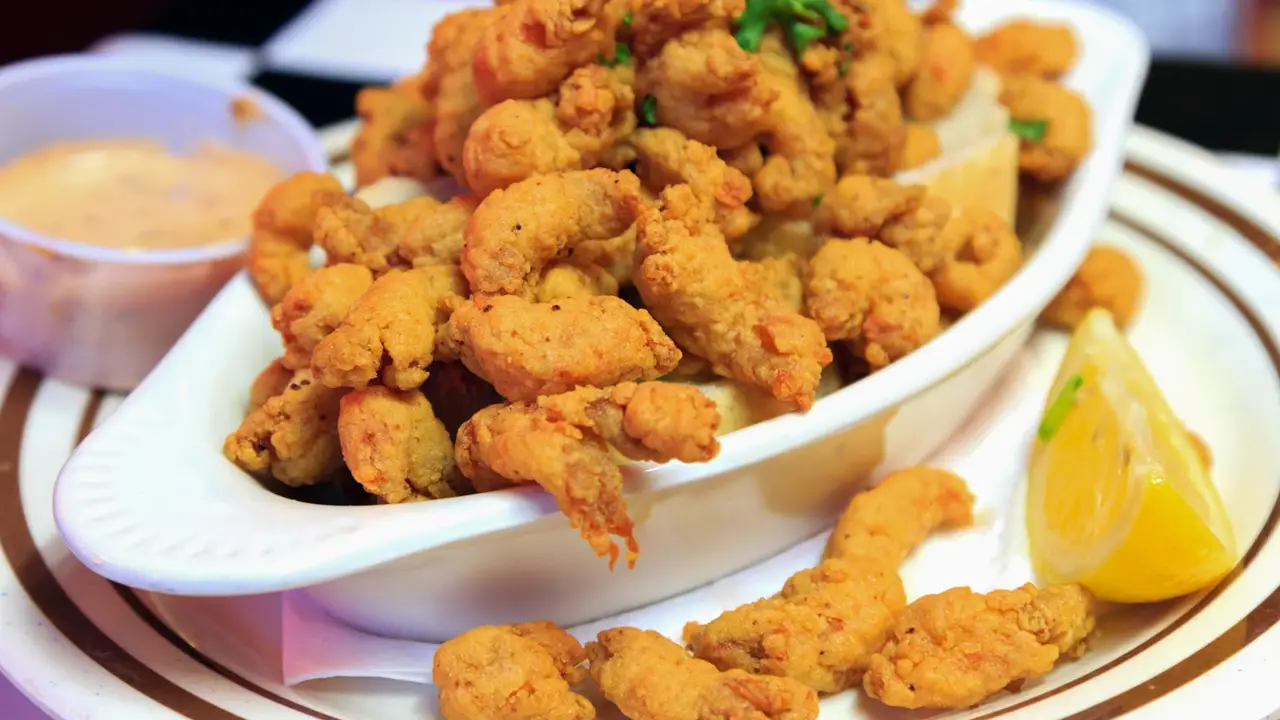 This finger food is undoubtedly as exciting as it sounds. Who knew frying up oysters can taste this good. This appetizer is easy to prep and more comfortable to cook. Just panfrying them and adding a bit of seasoning is enough, and surely, each of your guests will experience something new to their taste buds.
8.

Baked Buffalo wings
Add some spice to the already fun event happening at home with these baked Buffalo wings. This is very easy to prepare, and you could leave it in the oven to cook and keep warm until you serve them. This is easily one of the best finger food that every party guest will surely enjoy.
7.

Chorizo Cheese Dip with Spinach
Let us talk about this excellent dip. It has the spice of chorizo and the savory flavor of cheese with a splash of healthy greens of spinach. Served it up with crackers, pretzels or bread, this dip will surely be gone in seconds once you serve this to your guests.
6.

Fruit and Chocolate Party Tray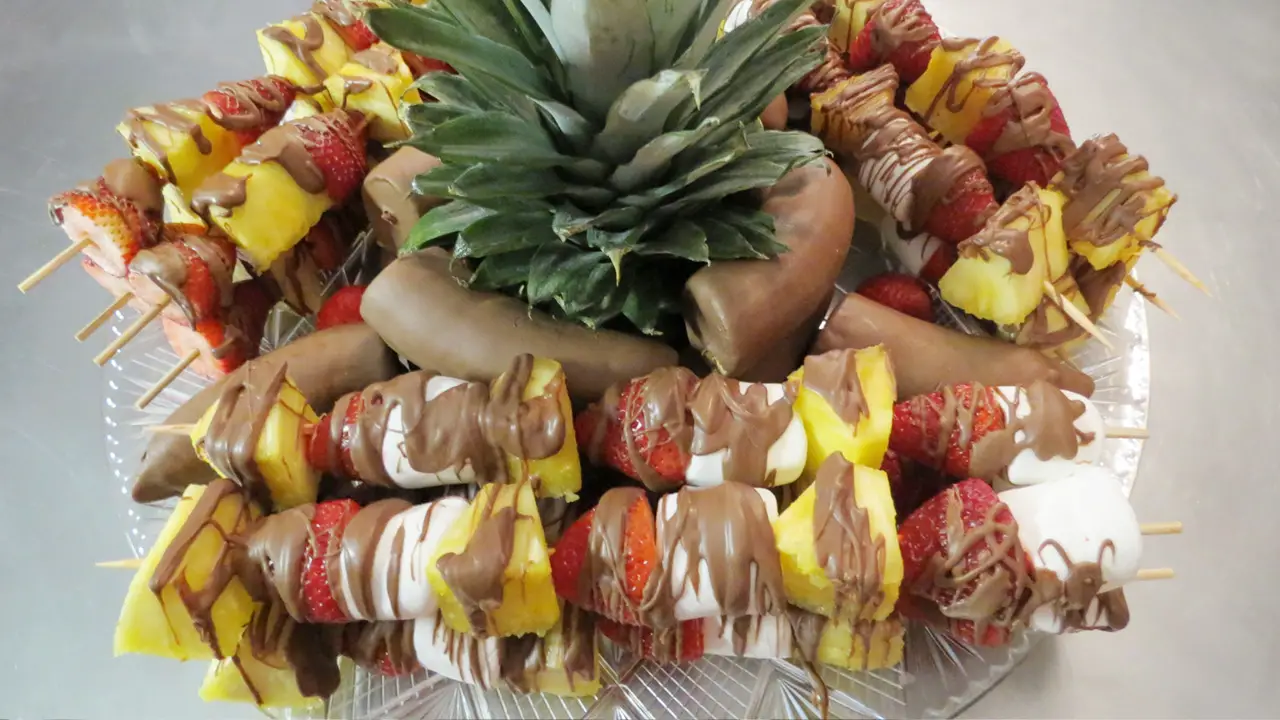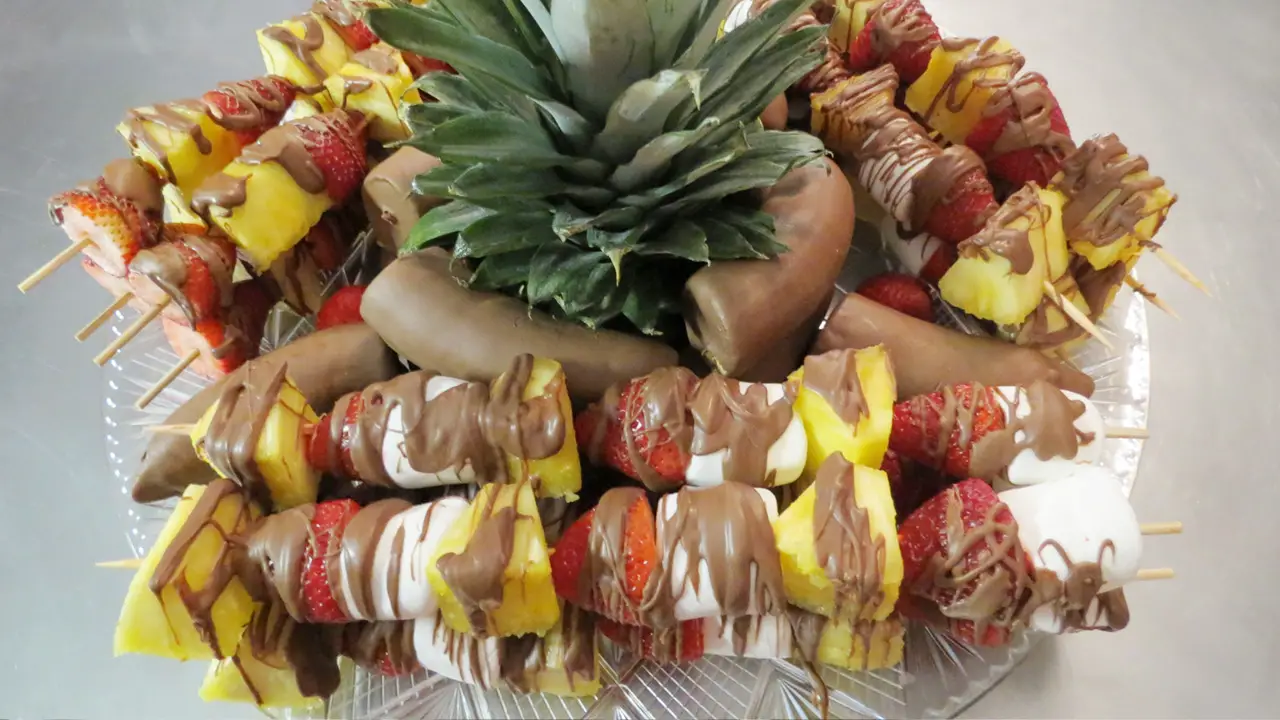 this is a festive yet healthy approach to finger food. This is also a great option if you have vegetarian guests. This finger food consists of an assortment of fruits like berries, bananas, and apples together with pretzels and crackers. These are now accompanied by a delicious chocolate dip that. Any guest at the party will love good fruit, crackers, and chocolate combo while watching and enjoying the game.
5.

Oven-Baked Stuffed Mushrooms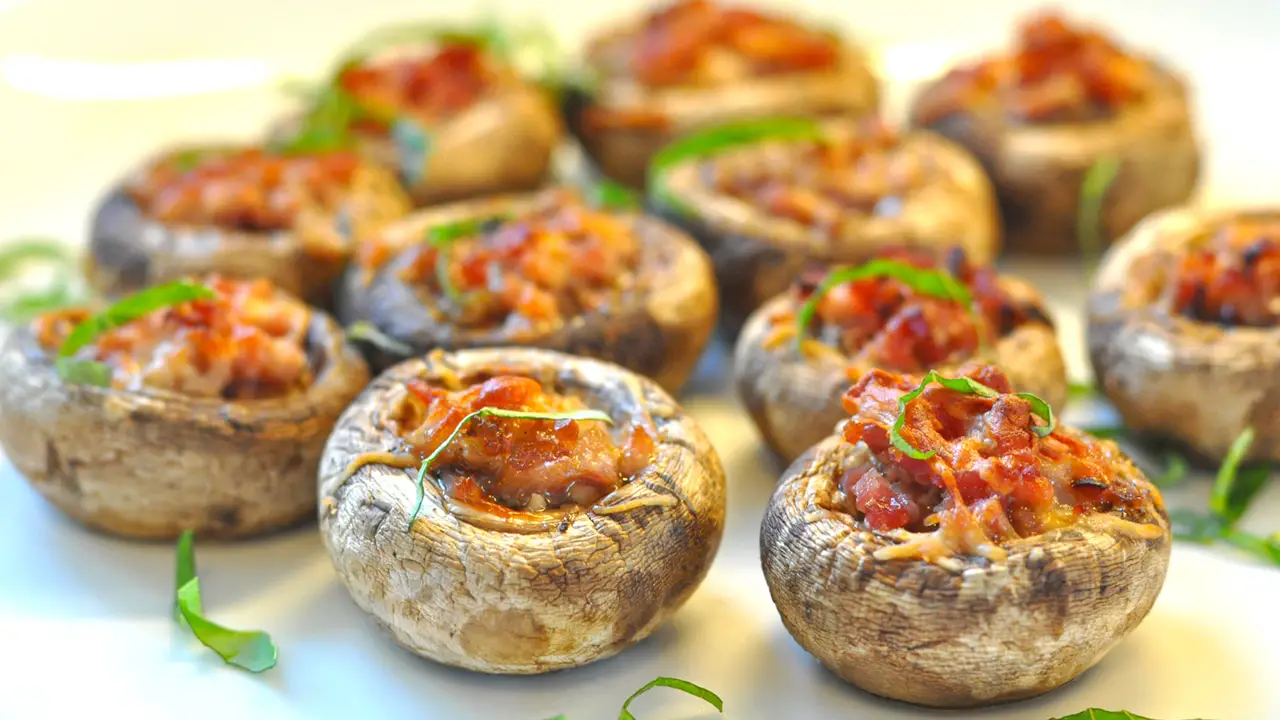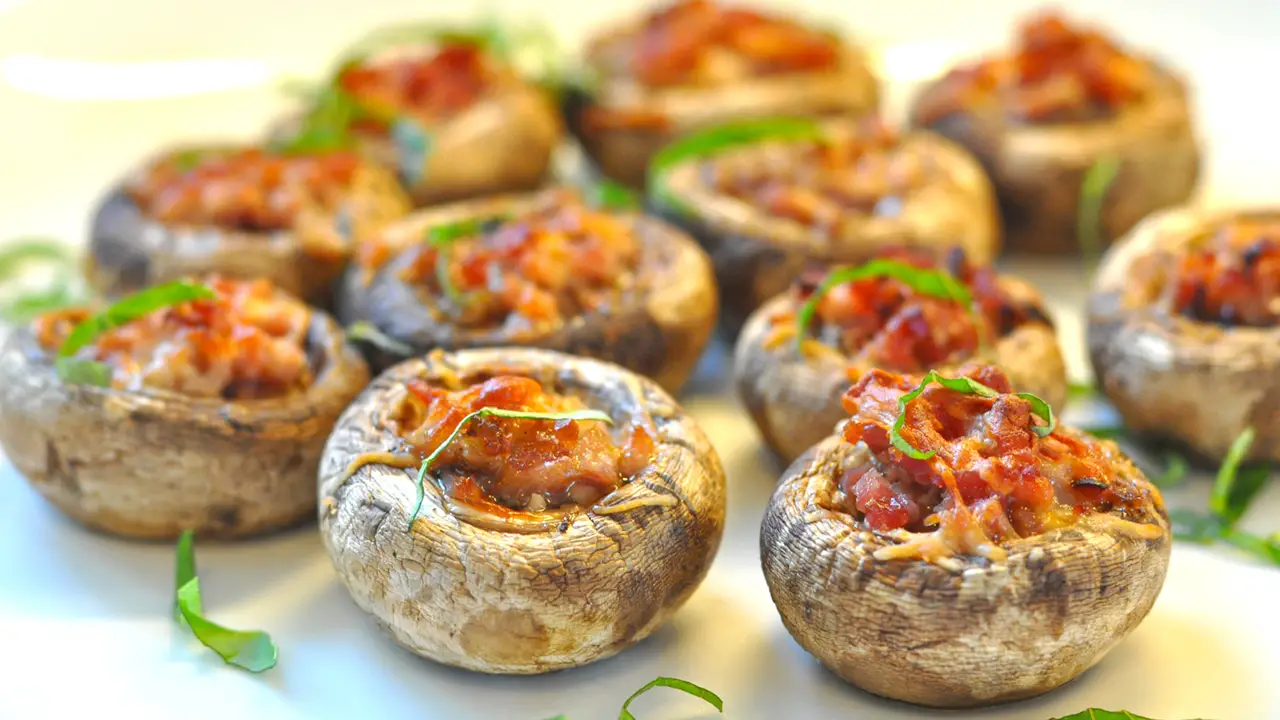 Another one for our vegan friends that will also be enjoyed by our non-vegan friends. These mushrooms are easy to make, and you can add your ingredients to make it your version. You may add cheese, other veggies, and spices that will amp up the flavor of the mushrooms. You can leave it in the oven to bake while having a chat with guests, and when the timer rings, they are already done. It's that easy.
4.

Ham and Cheese Bread Rolls
Ham and cheese bread rolls will surely be the topic of conversation for days to come, even after the football party. Prep these goodies and set the timer on the oven, enjoy chats, and after a while, your party finger food is ready to be served.
3.

Baked Potato Wedges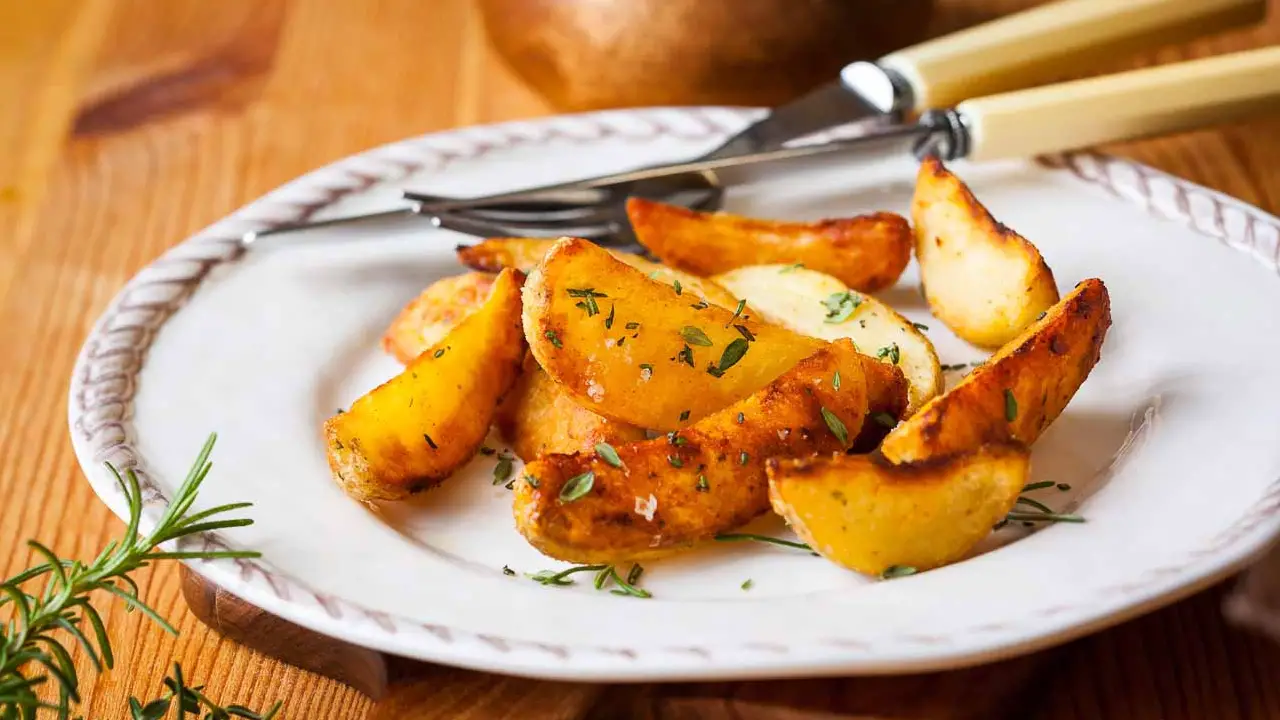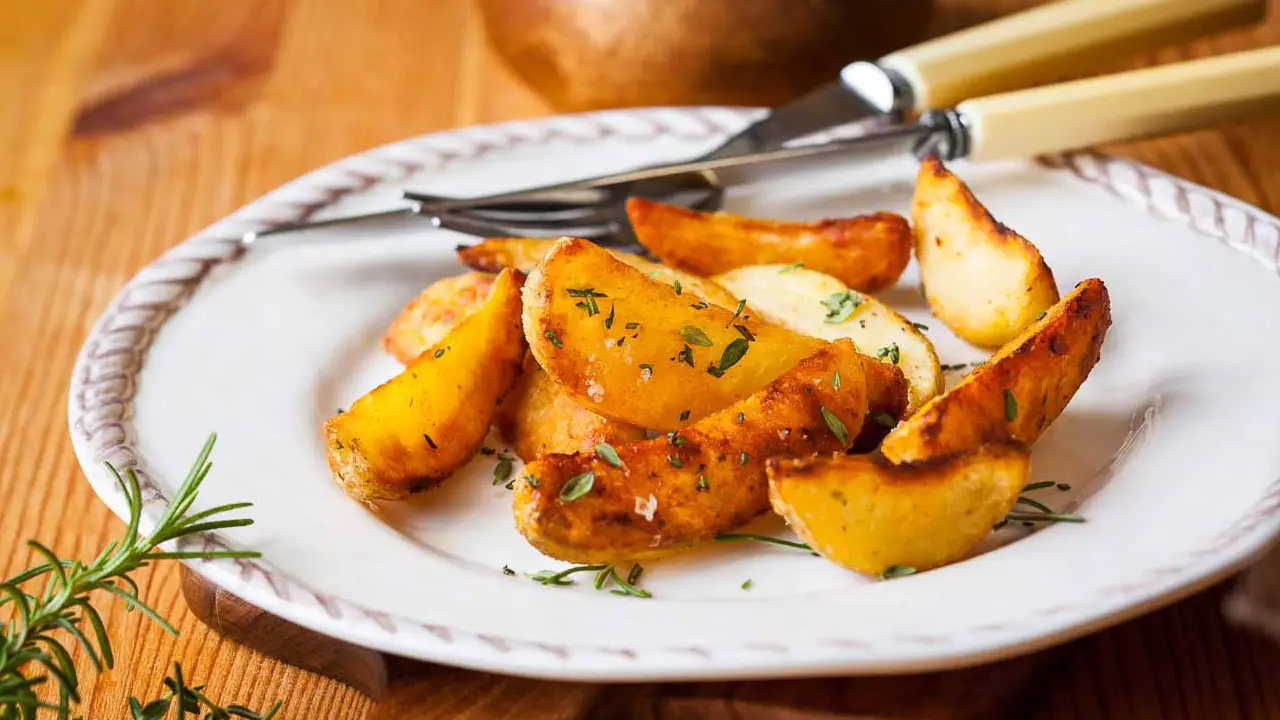 Who doesn't love potato wedges? These are staples you can find at any event or party, so why not prepare them for your football party? These are easy to make and cook. Just add a bit of salt and pepper to your potato wedges, pop them in the oven and let them bake to perfection. Serve them with any dip you have, and you and your guests will surely have a full tummy and loads of fun.
2.

Football Shaped Cookie Dough Bites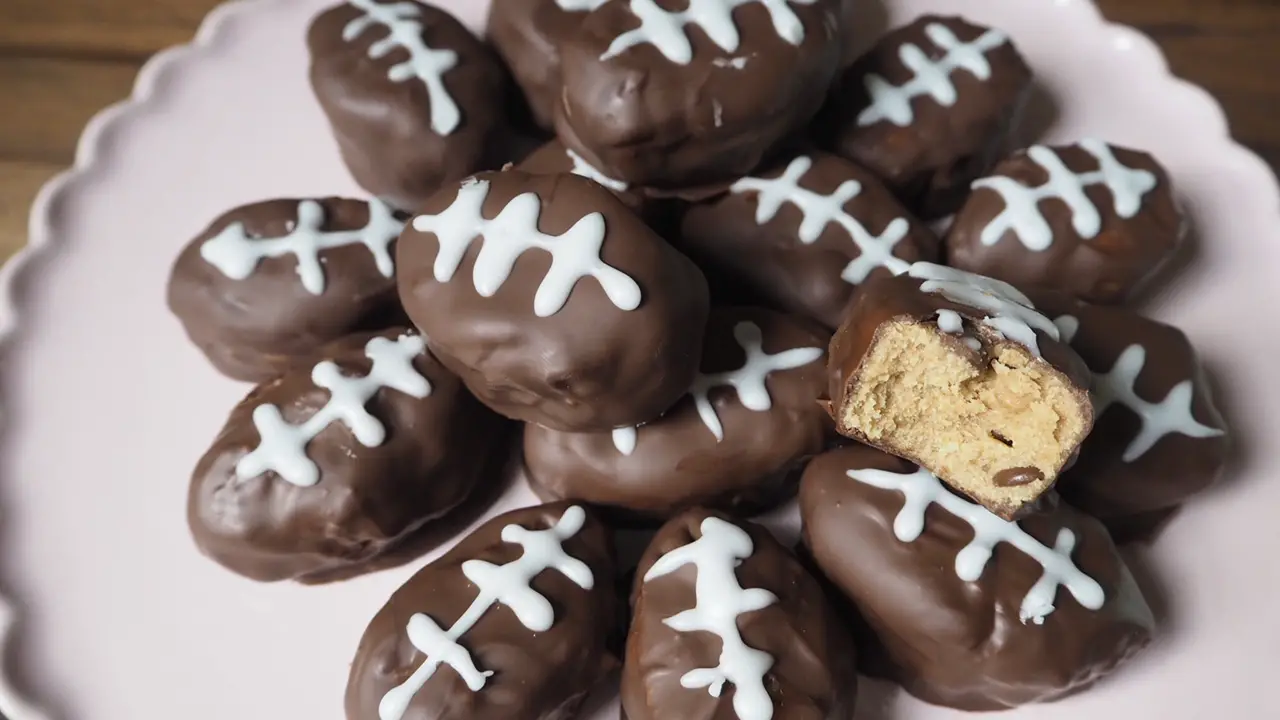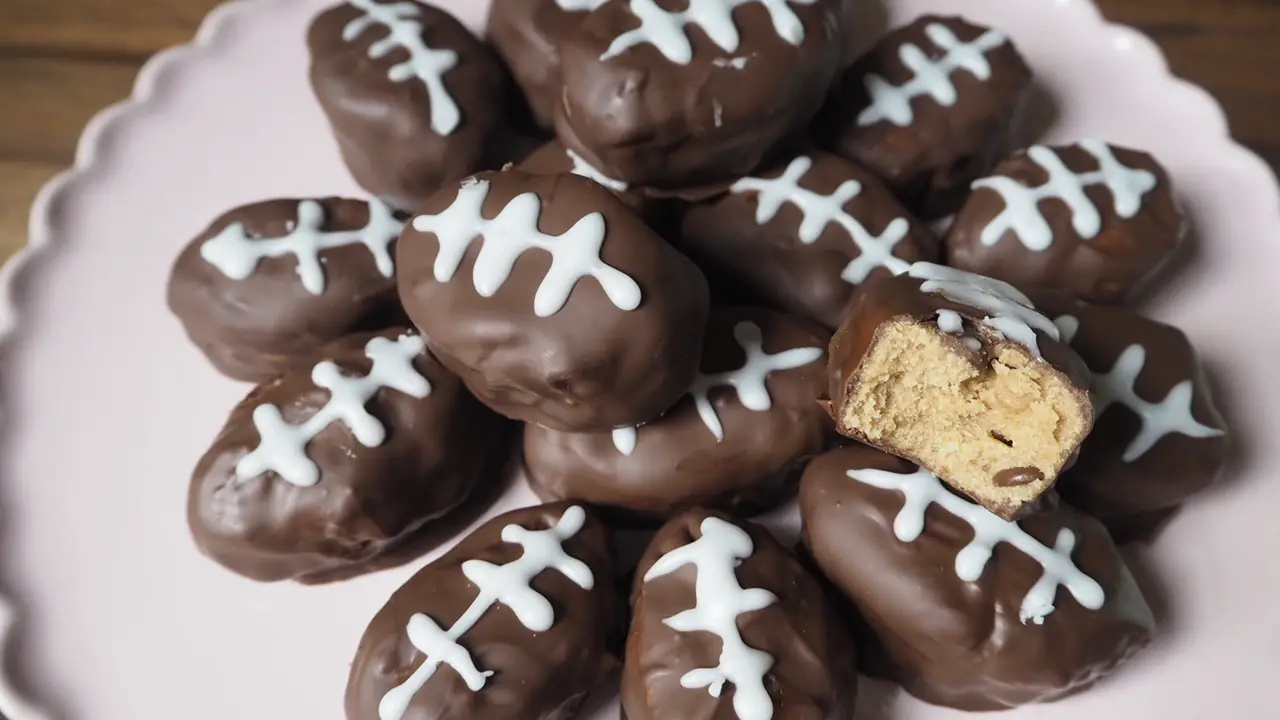 If you and your guests have sweet teeth, then you will surely love these cookie dough bites. These are quick and easy to make. Mix up your version of cookie dough – but make sure that if possible, you do not incorporate eggs in the mixture – roll them up into bite-sized footballs and chill them while you prepare the chocolate coating. Once you are done dipping them into the chocolate and adding the final touches, just put them inside the chiller and serve when the guests arrive. The football-shaped cookie doughs are adorable and fit the occasion perfectly.
1.

Aloha Sliders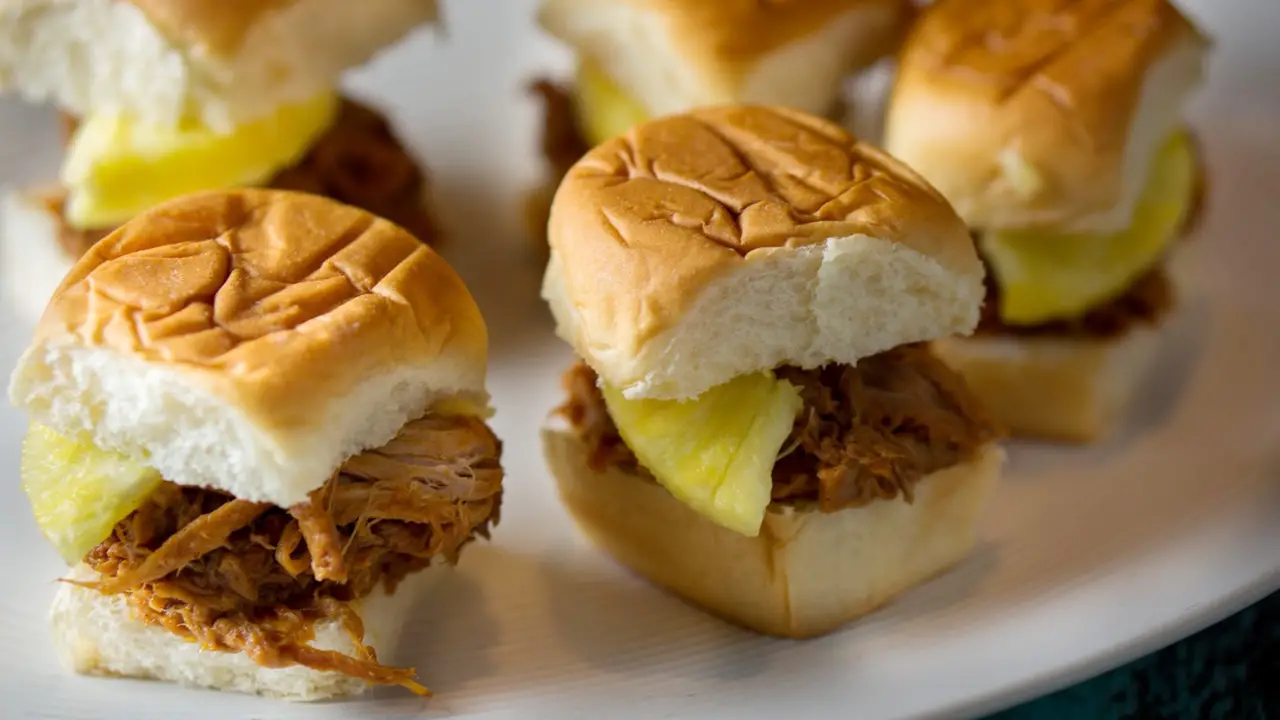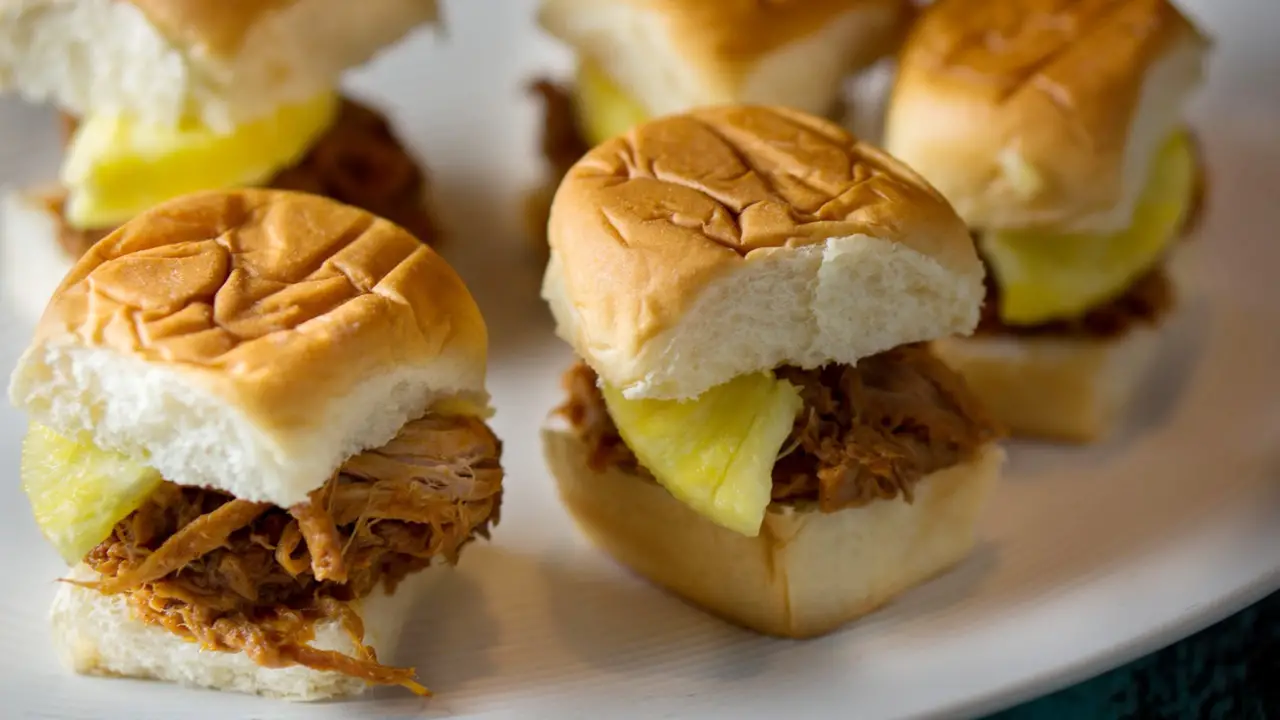 This is an alternative of the Aloha burgers; these are a fun new twist to add to your football party. This is a mini version of your Hawaiian burger that is easier to handle while watching the game. You can make this ahead of time and put it in the oven to keep them warm and toasty. Your guests will surely love a sweet and savory dish that will keep them coming back for more.
What Do You Think?
These finger food are not just easy to prepare but are also delicious and crowd-pleasing. You can make them in advance, or you can prepare them on the same day, whatever you choose will still give you great results. Remember always to consider your guests and their preferences, especially if some of them have food allergies and are vegans so that each guest will enjoy the party without getting left out on the delicious food being served.
Now, even if you are not a professional chef, you can recreate these at home, make them your own, and be blown away with what you can do. Enjoy the whole day with friends and family while watching your favorite football team win the game while eating your favorite finger food and enjoying the company of your family and friends at home.