Cupcakes are one of the most fabulous creations of all time. They are bite-sized mini cakes with a vast range of flavors to choose from. Every day, there is a new flavor of cupcake, and everything sounds so good. If you have a sweet tooth, then you know the excitement you feel when you have your first bite, and the best part is that you don't need to feel guilty because they are tiny portions you can have every day. Flavors from chocolate, vanilla, strawberry to red velvet, you have a lot of options, but do you know that there are unusual flavors that exist. Let us talk about these eleven craziest cupcake flavors from around the world that'll have your tastebuds screaming for more!
1.

Pandan Hokkaido Chiffon Cupcakes
Origin: Southeast Asia
The Hokkaido Chiffon Cupcakes are light-green colored pillowy soft sponge cakes filled with a generous amount of sweetened whipped cream or custard. The texture is airsoft crumb that's fluffy and light as air for easy consumption. The cute little boxes that give it that extra eye-candy value. Just imagine having tea with this delicious cupcake!
2.

Mexican Hot Chocolate Cupcake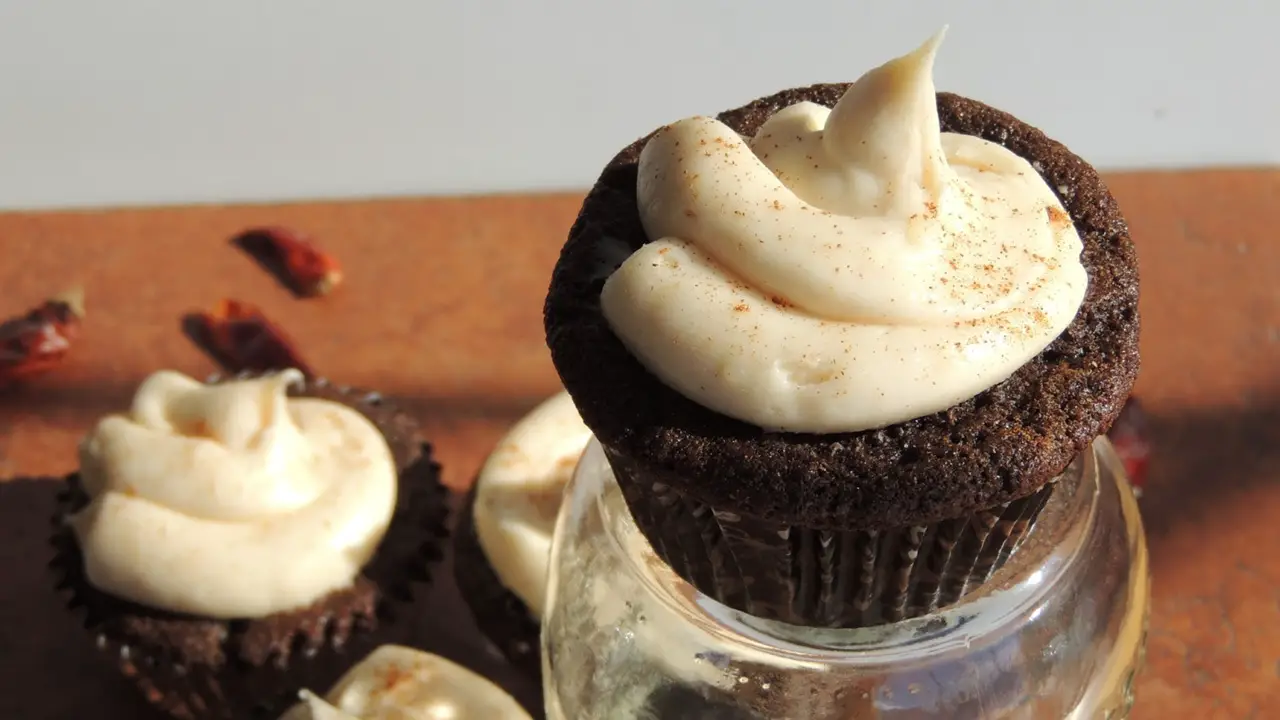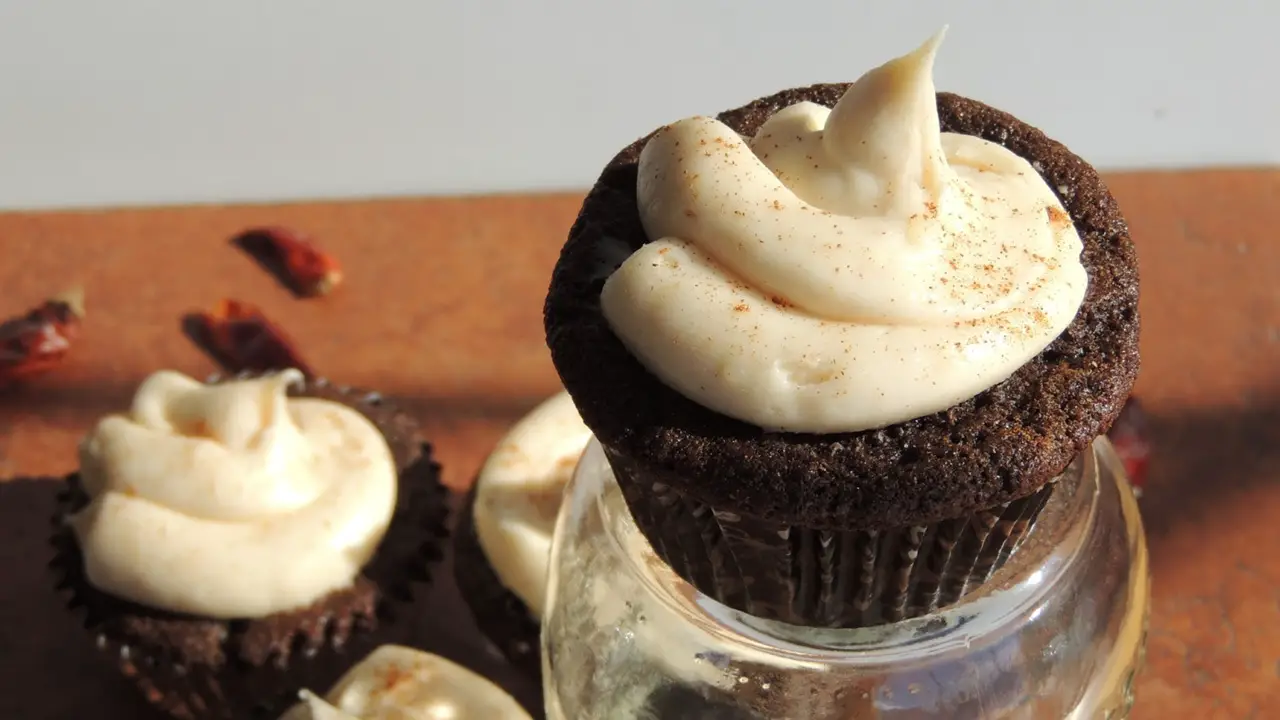 Origin: Mexico
This cupcake has a blend of flavor that is both sweet and savory and will surely spice up every bite you take. This cupcake is dark chocolate and chili cupcake. If you are a fan of tasting crazy flavor, this cupcake is a must-try for you. This is great during cold weather, for this will give you the feeling of warmth that you most definitely need.
3.

Rosemary Orange & Olive Oil Cupcake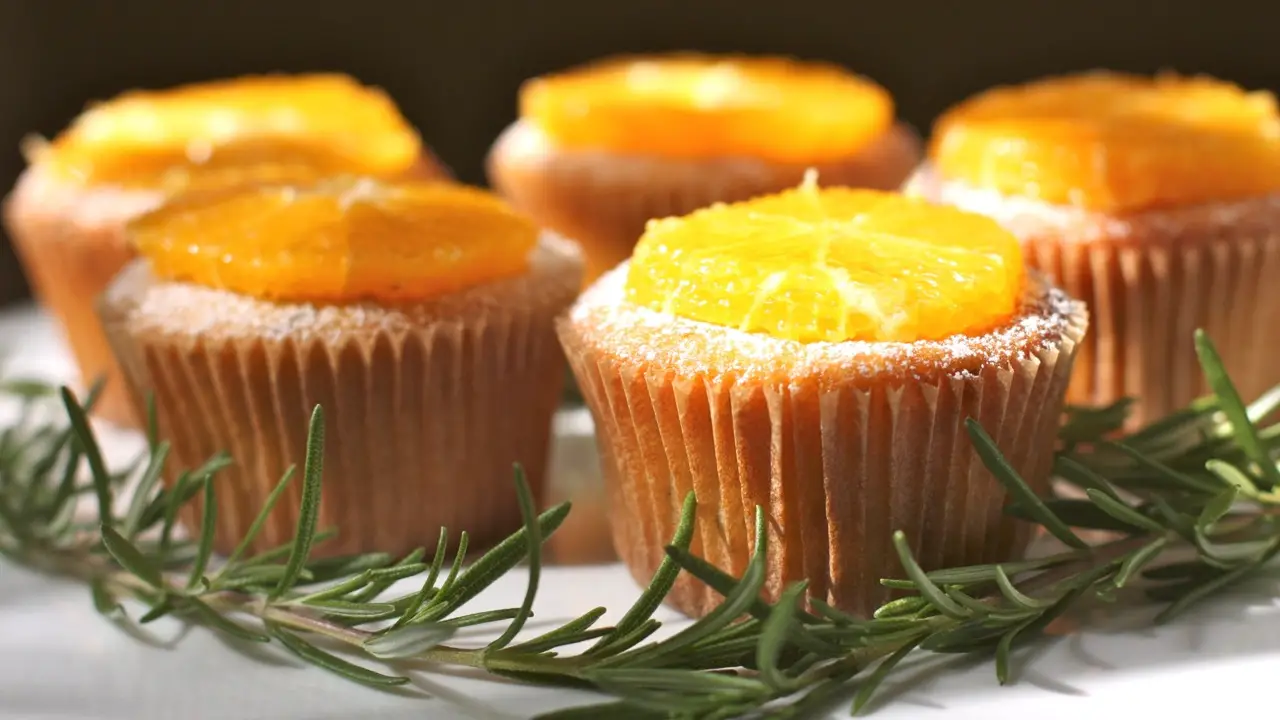 Origin: Spain
Recipe: DaisysWorld.net
This cupcake gives another savory twist to the classic sweet cupcake we enjoy eating. Rosemary, orange juice, and olive oil are infused in the cupcake batter. The olive oil makes the mixture smooth and silky, which gives an excellent result once baked. Then the cupcake is drizzled with orange glaze and sprinkled with a rosemary sprig to provide you with that savory-sweet combination of flavor. You can add whatever frosting you think works best for this flavor; experimenting is another form of bonding with your family. This one definitely tops as one of the craziest cupcake flavors you can make at home.
4.

Chicken and Waffle Cupcake
Origin: United States
This cupcake flavor is out of this world. Who knew you could turn one of your favorite meals into a cupcake, right? A waffle inspired sponge cake flavor is stuffed with buttermilk fried chicken pieces then topped with a smooth maple frosting and another piece of golden fried chicken. This can be up the charts with the American Brunch cupcake, especially if you are a breakfast food lover. This could even be a breakfast staple at home.
5.

Scotch and Cigar Cupcakes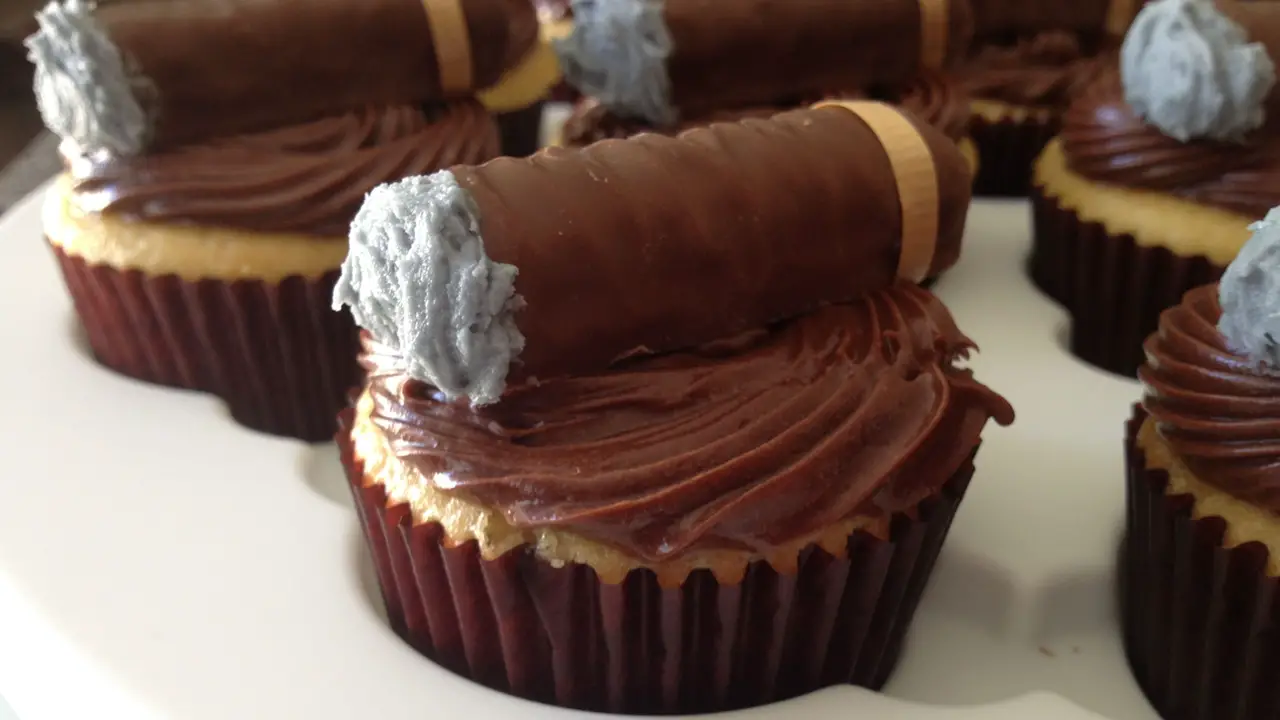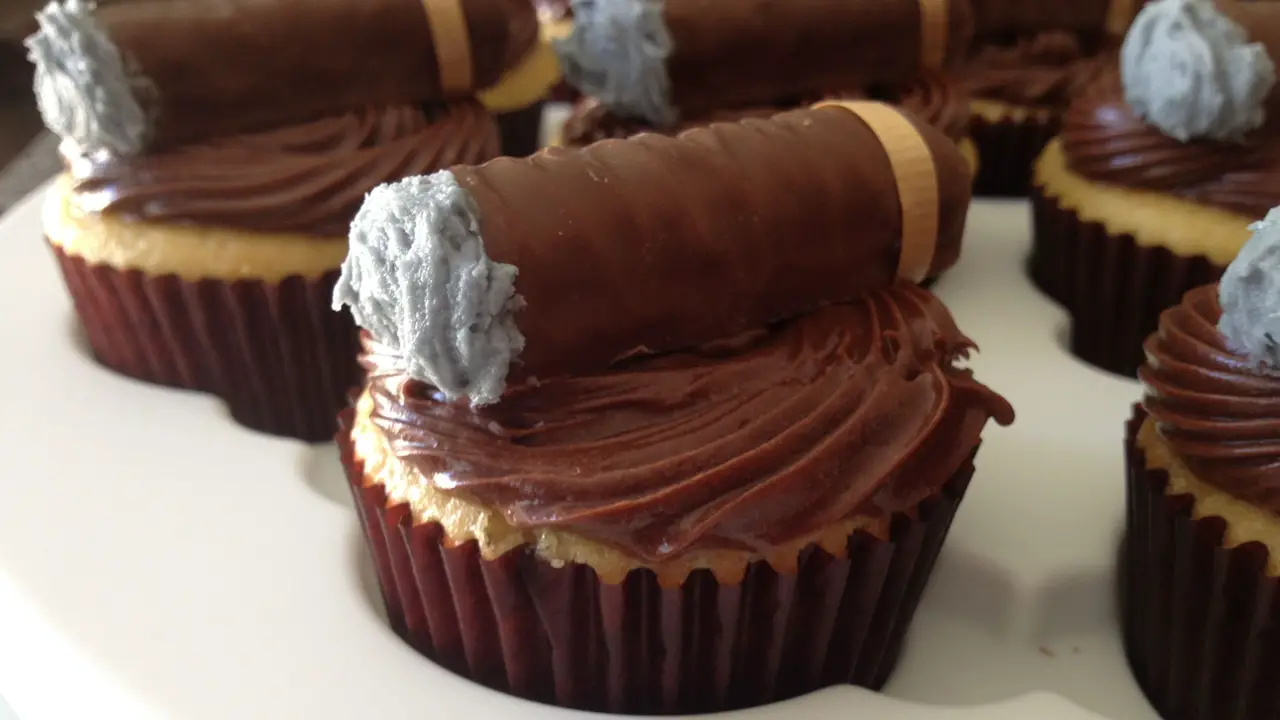 Origin: Scotland
This may sound a bit too crazy, but it tastes just as good. Who would've thought that mixing booze and tobacco in a cupcake could work? The cupcake batter is mixed with molasses, tobacco, and scotch, so keep this away from children. If you want a tinge of booze in your cupcake, you should definitely try this one out. Though you will not like it, this will be a great experience, especially if you can enjoy the company of friends or family while trying this cupcake.
6.

Vegan Cappuccino Cupcakes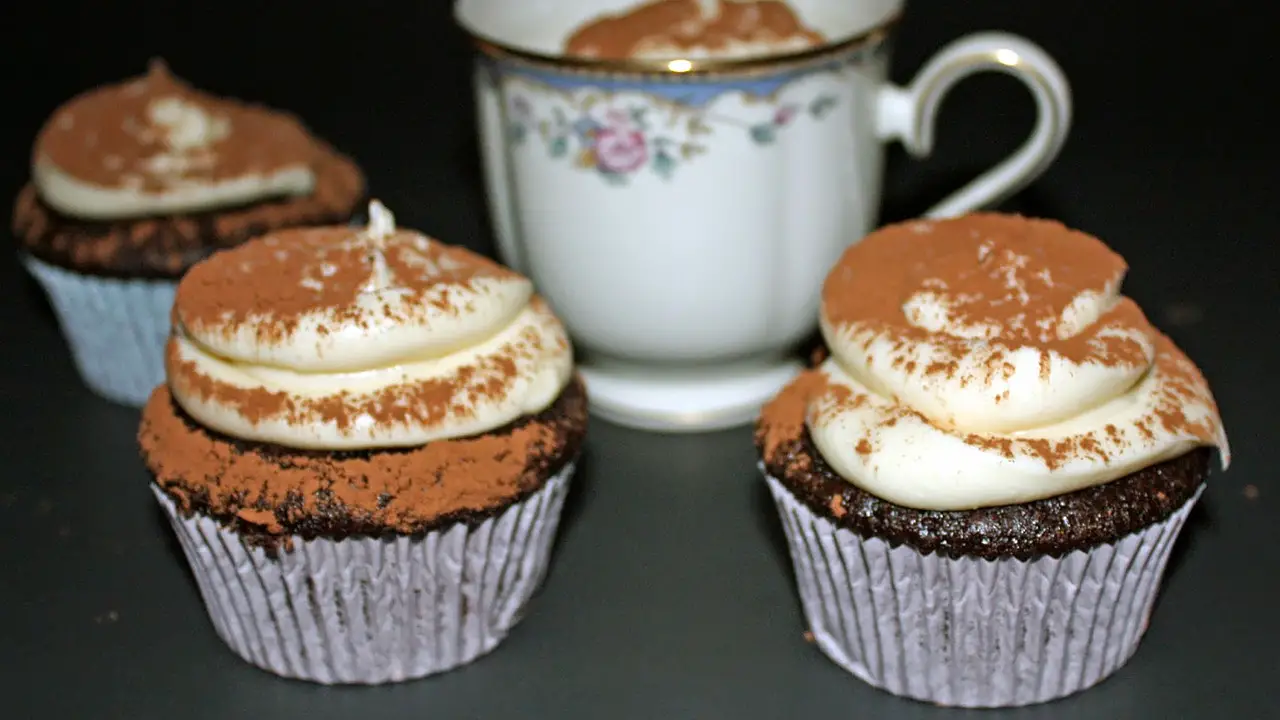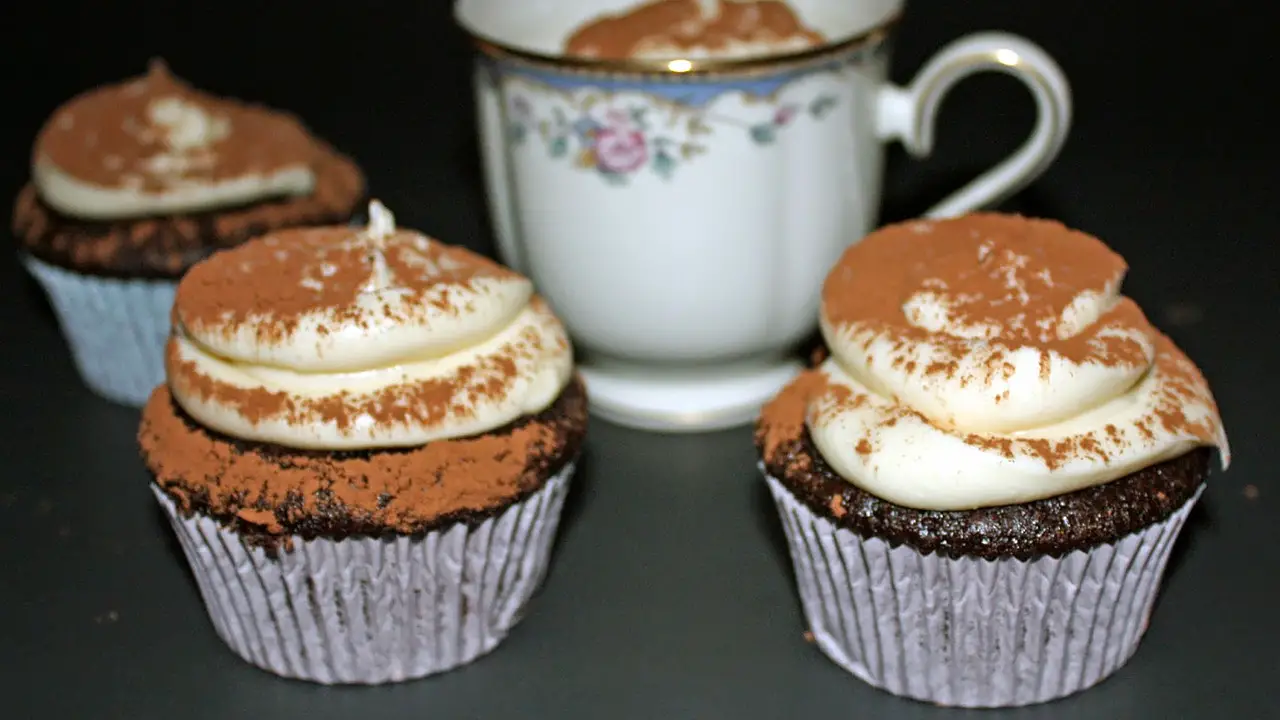 Origin: Italy
Although this sounds a bit too familiar, this is one of the best – selling cupcakes in Sweden. This cupcake is made with a chocolate sponge cake infused with coffee, chocolate buttercream, and topping; vegans and non-vegans alike will surely enjoy this heavenly cupcake.
7.

Banana Cupcakes with Peanut Butter Buttercream & Bacon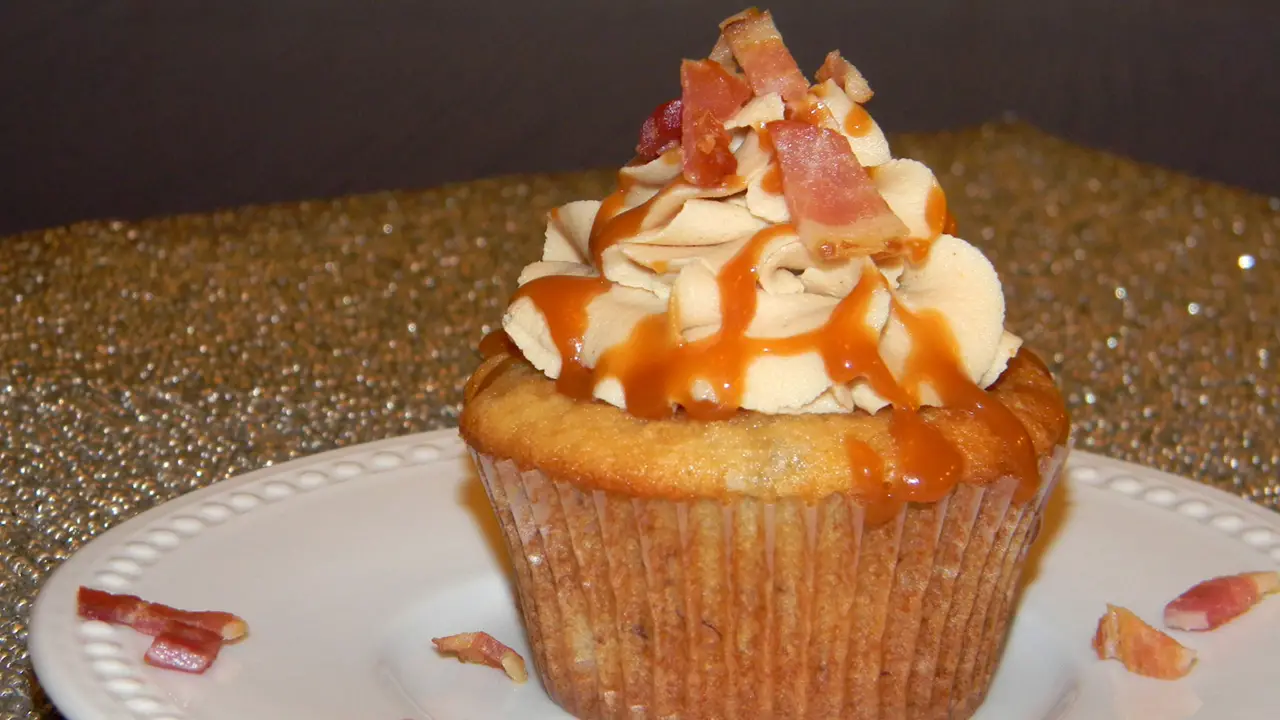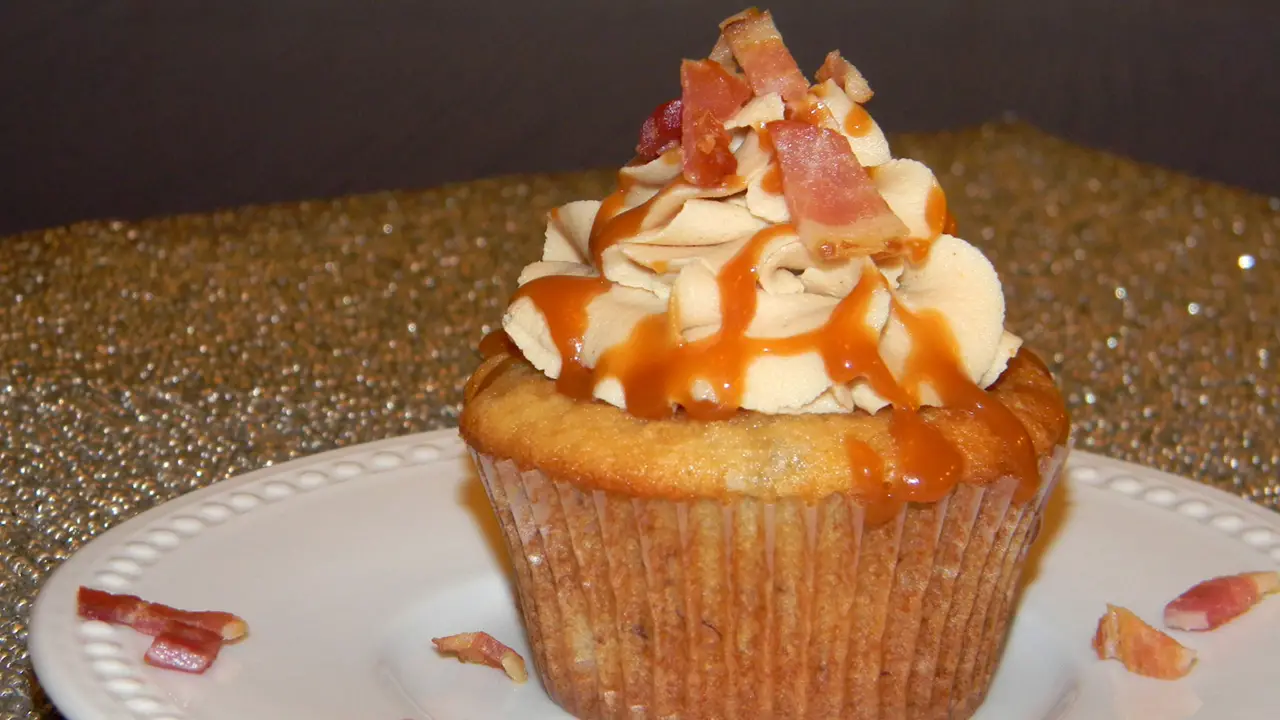 Origin: United States
Banana and bacon are yet again breakfast items, yet, are made into crazy yet unexpectedly good cupcake flavor. If you love breakfast out of all the meals in a day, then this is a must-try and maybe even go-to breakfast food for you and your family. The cupcake batter is infused with bananas, buttercream, and bacon bits topped with peanut butter frosting. Although this might sound like a weird combination, the flavors all come together beautifully.
8.

Baklava Cupcakes
Origin: Greece
This cupcake is another unusual flavor but is actually good. You'll even have more after tasting it. The sponge cake is made with buttermilk and honey, with baklava filling and topped with cinnamon buttercream and filo puff. This is a sweet yet light flavor that you will surely enjoy. Share this with your friends and family over a cup of coffee or tea, and you will surely have a wonderful time.
9.

BLT Cupcake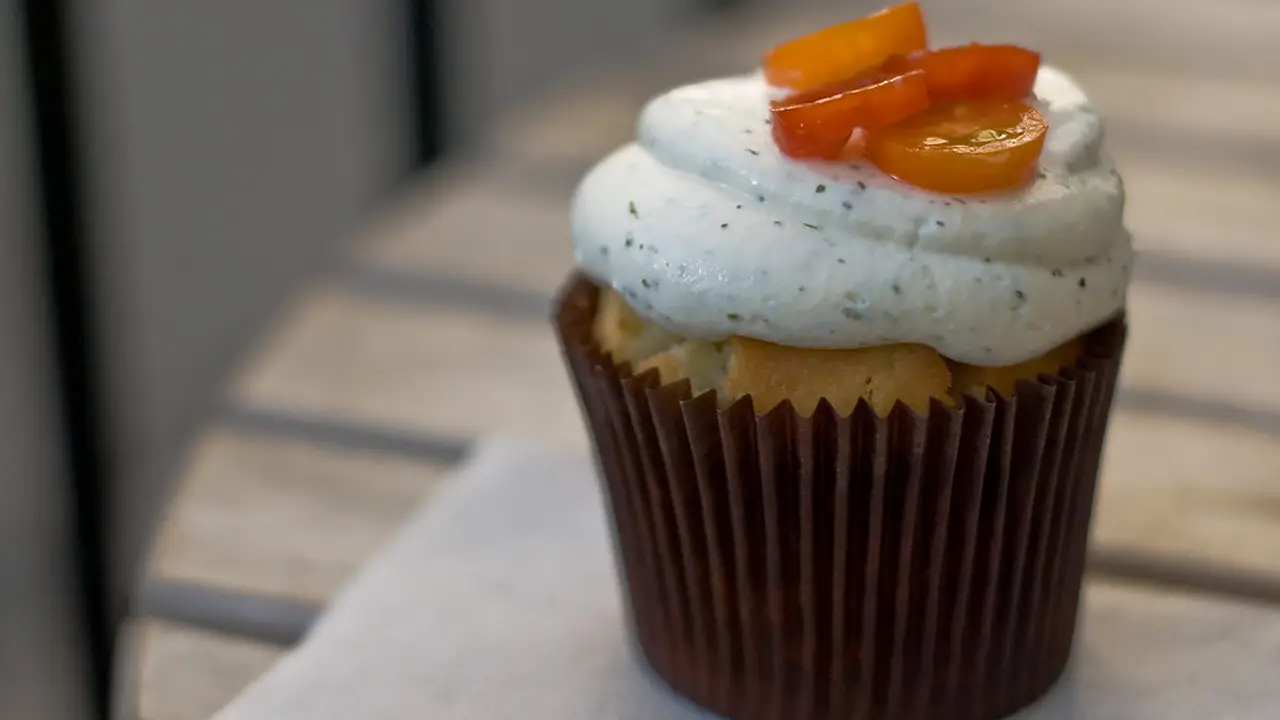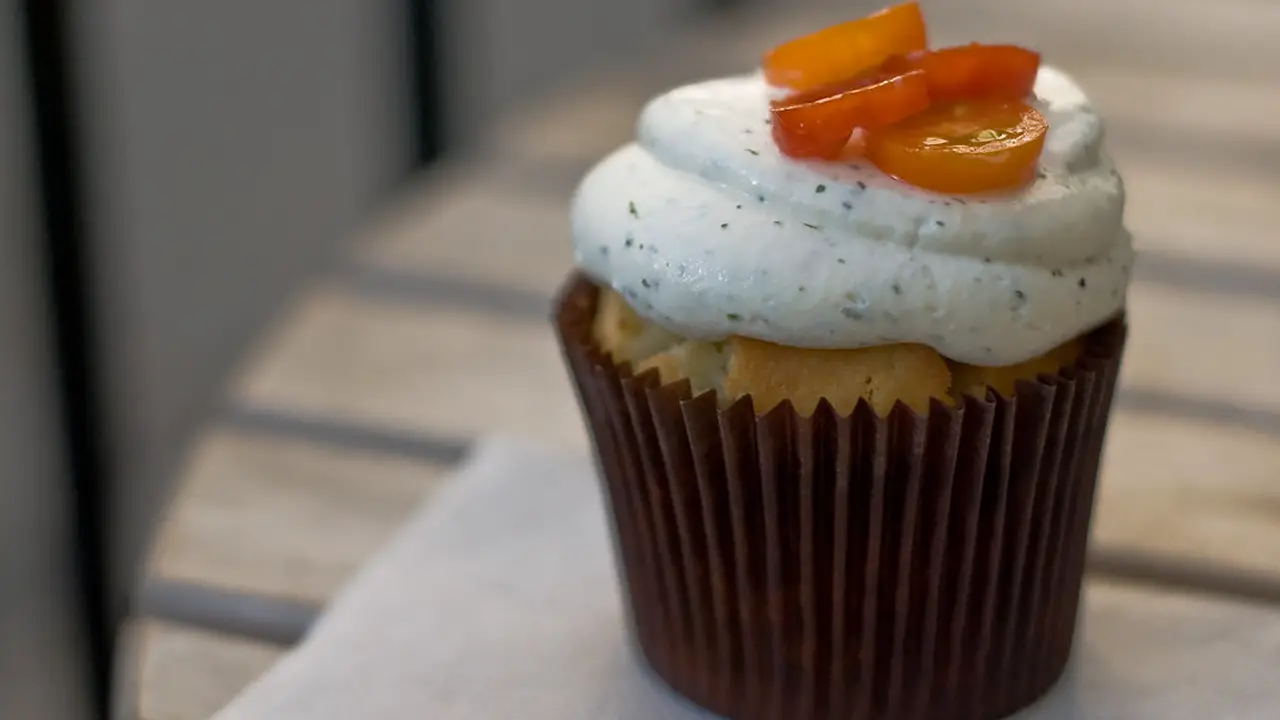 Origin: United States
Another crazy flavor you have never guessed could be used in cupcakes. BLT is actually a sandwich but is now made into a cupcake. Does it taste good? Of course! If you are a fan of BLT, you should try and make this cupcake. Mix up your regular cupcake batter, then make a ranch-flavored frosting, mix bacon bits and add some tomatoes on top. It might sound weird, but it will definitely give you a whole new experience in cupcakes. What makes this one of the craziest cupcake flavors is the fact that it's mixing ingredients you wouldn't think belongs to a cupcake.
10.

Chocolate Sweet Potato Cupcakes
Origin: United States
If you love both sweet and salty flavors in one bite, then this chocolate mashed potato cupcake is for you. Make your regular cupcake batter mix and top with chocolate frosting and mashed potatoes and add potato crisps dipped in chocolate for an added crunch to every bite. Take note, to have a good, consistent, mashed potato, to match your cupcake and make sure you are using peeled potatoes when making the mashed potato. Leaving the skin of the potato while mashing can alter the results. If this doesn't scream weird, then you haven't even tried this combination yet.
11.

American Brunch Cupcake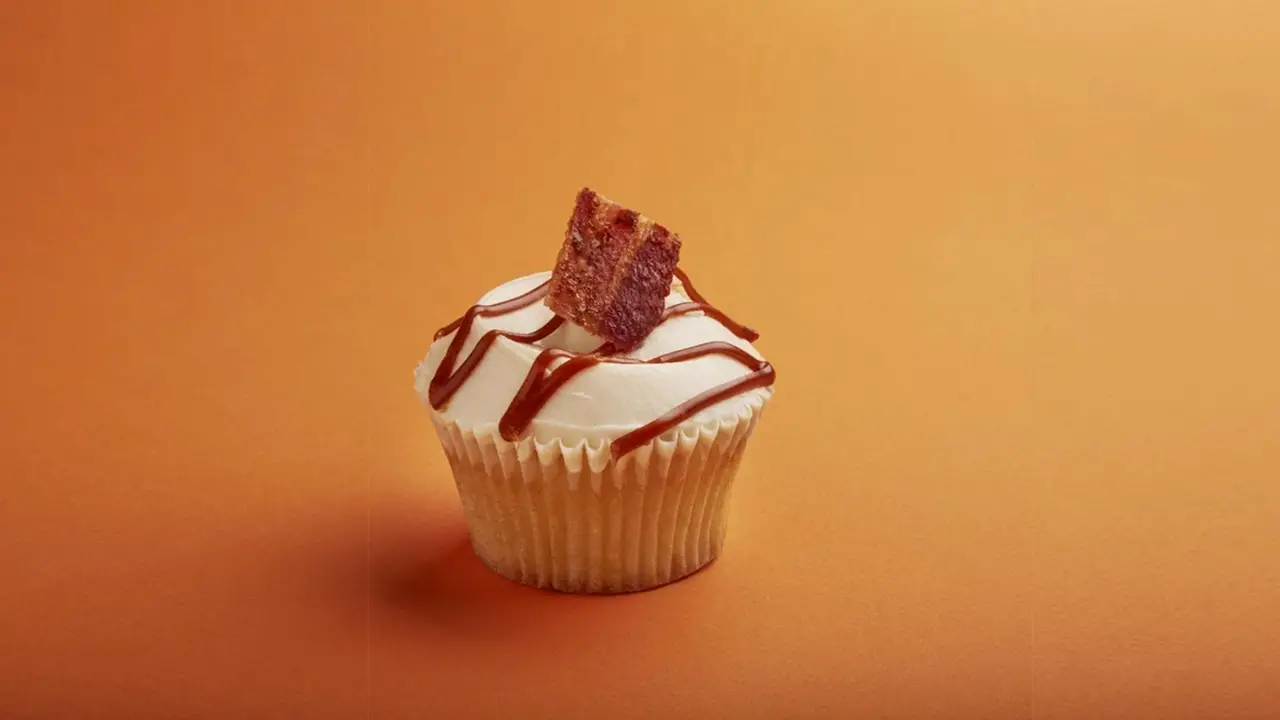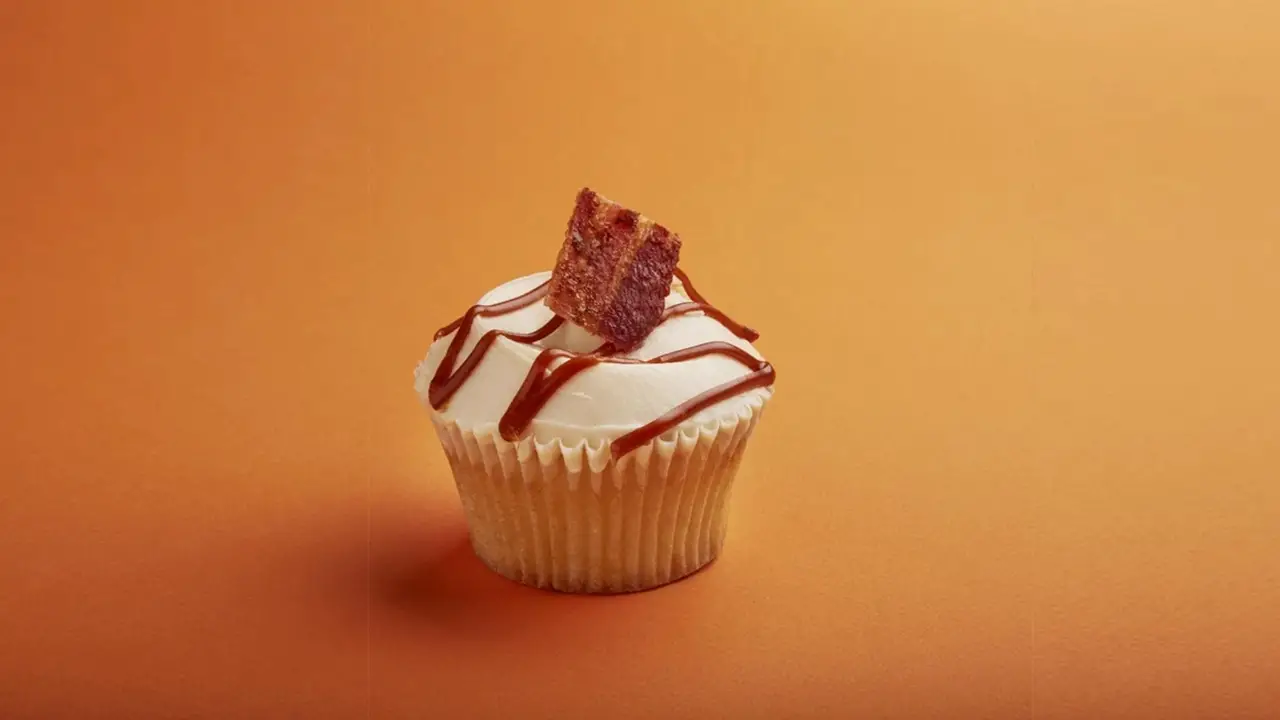 Origin: United States
This sounds so good, especially in the mornings. You just need to get one cupcake and enjoy all the flavors of breakfast in one bite. This cupcake consists of layers of pancake and sponge cake, topped with cream cheese frosting, bacon bits, and maple syrup. Enjoy each morning with a fun-sized breakfast that you can pair up with coffee or tea.
What Do You Think?
These eleven craziest cupcake flavors should be added to your list of must-tries. Though some might sound weird, giving them a try will be a whole new experience for you. You, your family, and even friends can use this as a way to bond, which will also be a great topic of conversation. The best part is that you could try this at home and experiment with your own crazy flavors. You'll never know, maybe you have something right up your sleeve.