Skiing is one of the best winter activities that you can experience. There are many ski resorts around the world, and each provides specific qualities and amenities that you can enjoy. As such, the definition of a great ski resort will depend from person to person based on their preferences. Some would rank a resort based on the type of slopes that they would find. For others, it would be the view that they would be looking for. Still, for others, it would be the other activities that would get to enjoy apart from skiing.
Listed below are ten of the best ski resorts in the world. These resorts are consistently included in the list based on reviews from other sites and skiers alike. We will also provide some of the reasons as to why they are considered among the best.
10.

Revelstoke Mountain Resort – British Columbia, Canada
Found in British Columbia, Revelstoke can be quite difficult to get to. However, you will quickly realize upon getting to the site that the trip was well worth it. Revelstoke is home to North America's longest vertical descent at 1,713 meters. The skiable area is currently at 1,214 hectares, and further expansions will turn it into the largest ski resort in all of North America as well.
Revelstoke is covered in fine continental snow as the trails along the renowned Powder Highway. The trails are properly maintained, and you can access them through five lifts available for different elevations and slopes. The resort, in the future, plans to increase that number to twenty-five. The ski lifts also provide a great view of Mount Begbie, among others.
Revelstoke offers both winter and summer skiing, and other activities include heli-skiing, snowshoeing, dog sledding, golf, paragliding, hiking, and more.
Official website at www.revelstokemountainresort.com
9.

Whistler Blackcomb Ski Resort – Whistler, British Columbia, Canada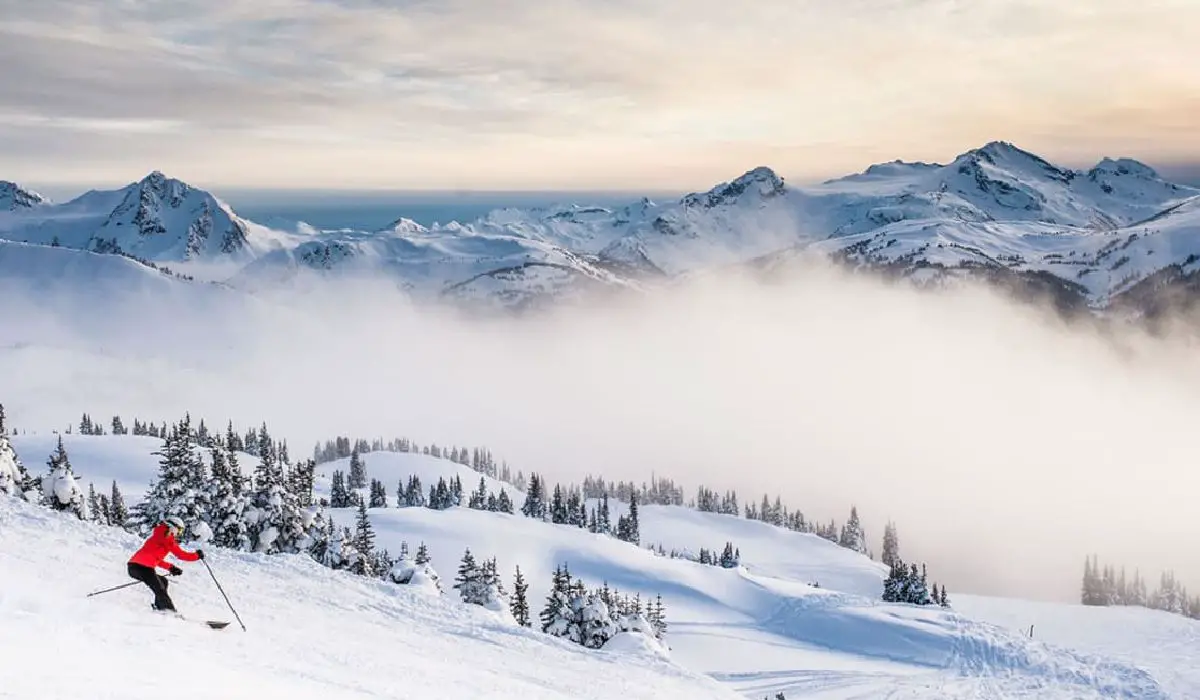 Another resort in Canada makes our list, and Whistler Blackcomb is almost universally considered as the best of the best. At just two hours' drive from Vancouver, it is one of the most accessible as well.
Whistler Blackcomb provides year-round skiing activities with slopes available for all skill levels. The trails are well-groomed, and there are a total of 37 lifts accessible. This spot is also home to the longest unsupported lift which connects the Whistler and Blackcomb peaks together.
Views include a stretch that reaches the Pacific Ocean, and accommodations vary from hostels to those that provide five-star service. The site was also one of the host venues for the 2010 Winter Olympics.
Official website at www.whistlerblackcomb.com
8.

Vail Mountain Resort – Vail in Eagle County, Colorado
Vail Mountain Resort is one of the largest ski resorts in the world, and it is definitely the largest in Colorado. The skiing area is currently at 5,317 acres, and 31 lifts are available which serves thousands of skiers of varying skills yearly. The area enjoys over 370 inches of snow each year, which makes the terrain perfect for skiing activities.
Other things that you can do would include visiting the Vail Village where several restaurants and shops can be found. You may also take in the European vibe of the place. Seasonal events are held such as music festivals and live shows in the area as well. Of course, you can just enjoy the view of the wonderful Colorado Mountains and the fresh cool air.
Official website at www.vail.com
7.

St. Anton am Arlberg, Tyrolean Alps, Austria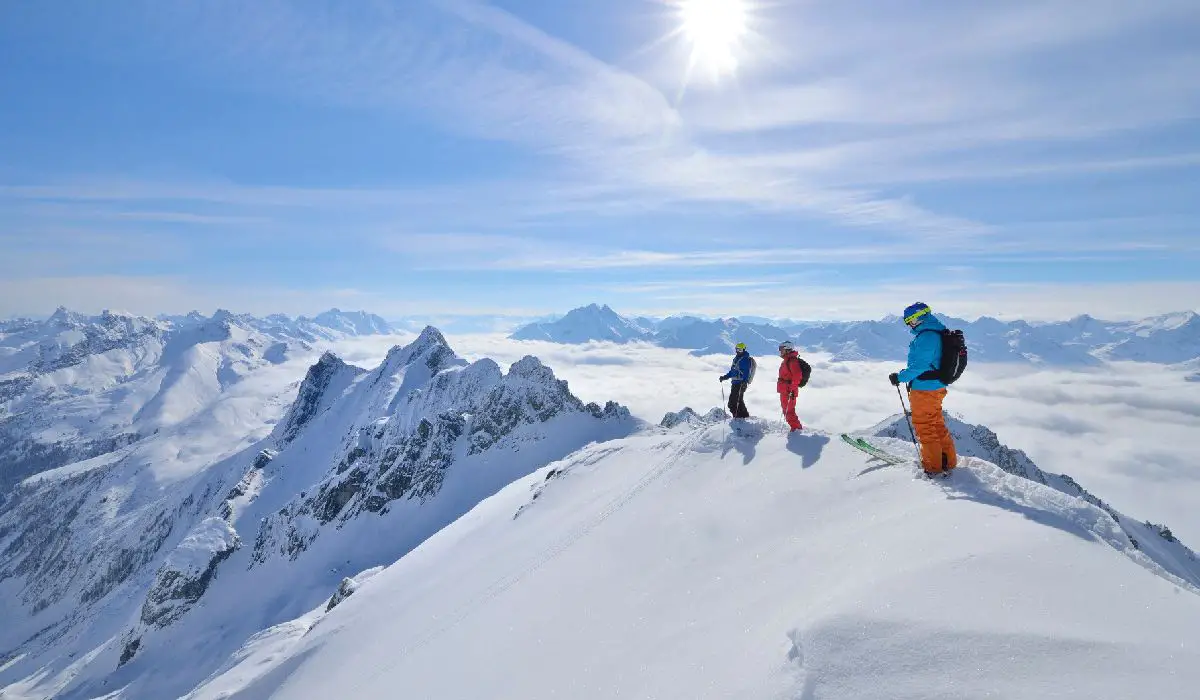 St. Anton is considered to be the first ski resort in the Alps. Built-in 1801, the terrain of St. Anton spans over 280 kilometers at elevations that can reach as high as 2,800 kilometers. The cableway system provides access to different locations, even other ski resorts. This may be necessary as St. Anton is definitely not a great place for beginners. The terrain here is well-kept but is ultimately as challenging as can be.
St. Anton is also well known for activities outside the slopes. Home to numerous ski bars, tourists should not miss out on the part scene that you can find. Other activities would include swimming, wall climbing, and shopping. Numerous hotels and inns are also within the vicinity, giving you lots of lodging options based on your budget.
Official website at www.stantonamarlberg.com
6.

St. Moritz – Switzerland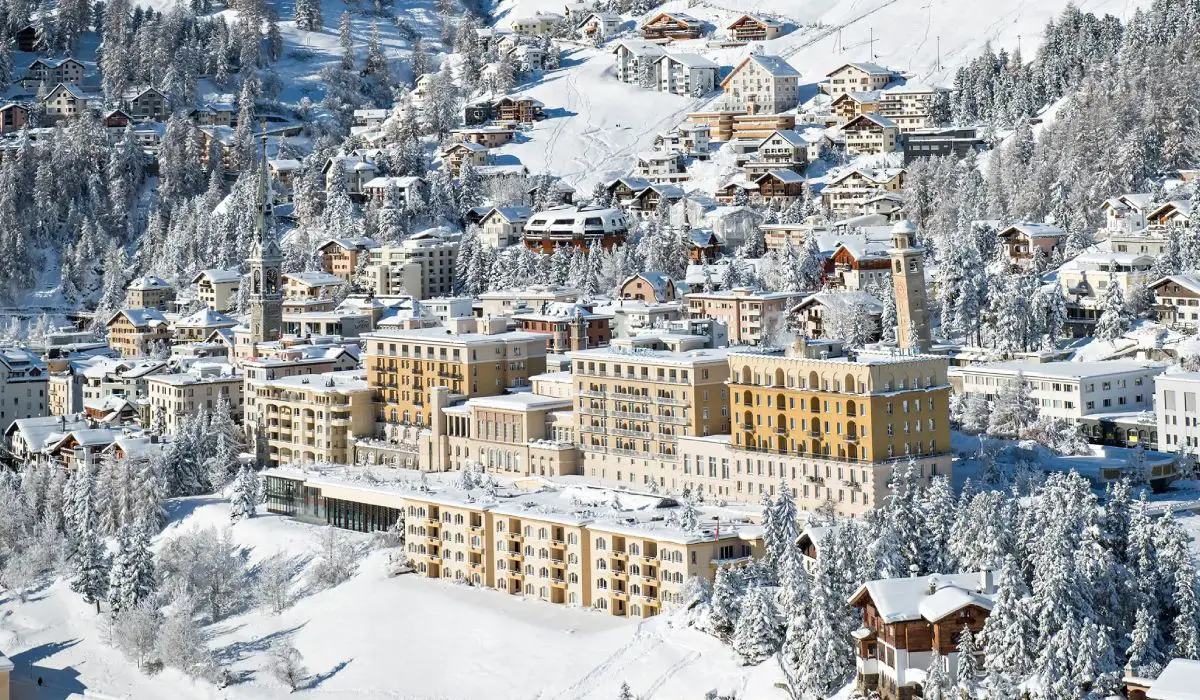 St. Moritz is one of the most elegant ski resorts in Europe. Aside from the challenging slopes, there are other activities that can be done. These include visiting the Segantini Museum, hiking, and horse racing, among others. In fact, and annual "White Turf" horse race is being held there. Breathtaking views of glaciers can be seen from the site.
Skiing related accolades include hosting two Winter Olympics events as well as five Alpine World Ski Championships. Intermediate and expert levels trails are more common here, although nearby locations do provide beginner-level pistes. Some unofficial trails can also be found, which can further add to the thrills and challenges.
Official website at www.stmoritz.com
5.

Niseko – Hokkaido Island, Japan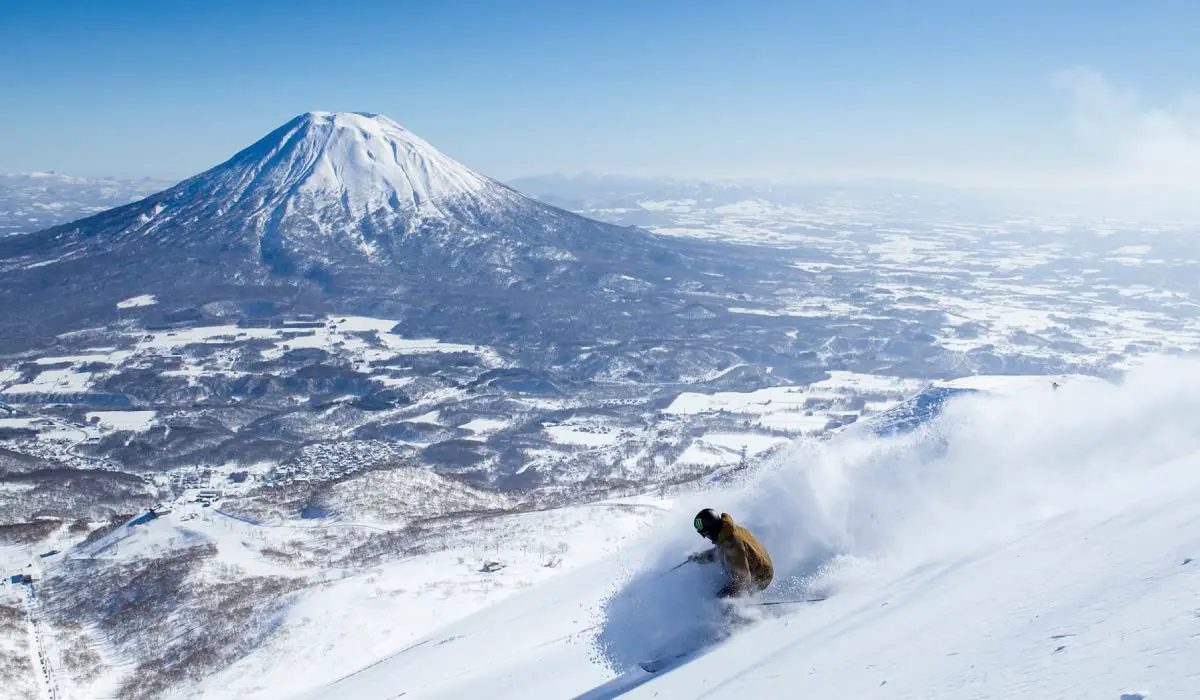 Niseko is home to three major ski resorts, the largest of which is Grand Hirafu. Tourists can visit Grand Hirafu and two other resorts by skiing or by using shuttle buses. All three, however, meet at the top of Mt. Niseko-Annupuri, with an elevation of 1,308 meters. Niseko also boasts a magnificent view of the majestic Mt. Fuji.
Both groomed and unpatrolled trails exist depending on which side of the mountain you ski. Despite this, Niseko is beginner-friendly, with a small percentage of the slopes requiring an expert-level skill. Other activities that you can do in Niseko include snowmobile riding, heli-skiing, helicopter tours, or just lounging in hot springs.
Official website at niseko-village.com
5.

Park City Mountain Resort – Utah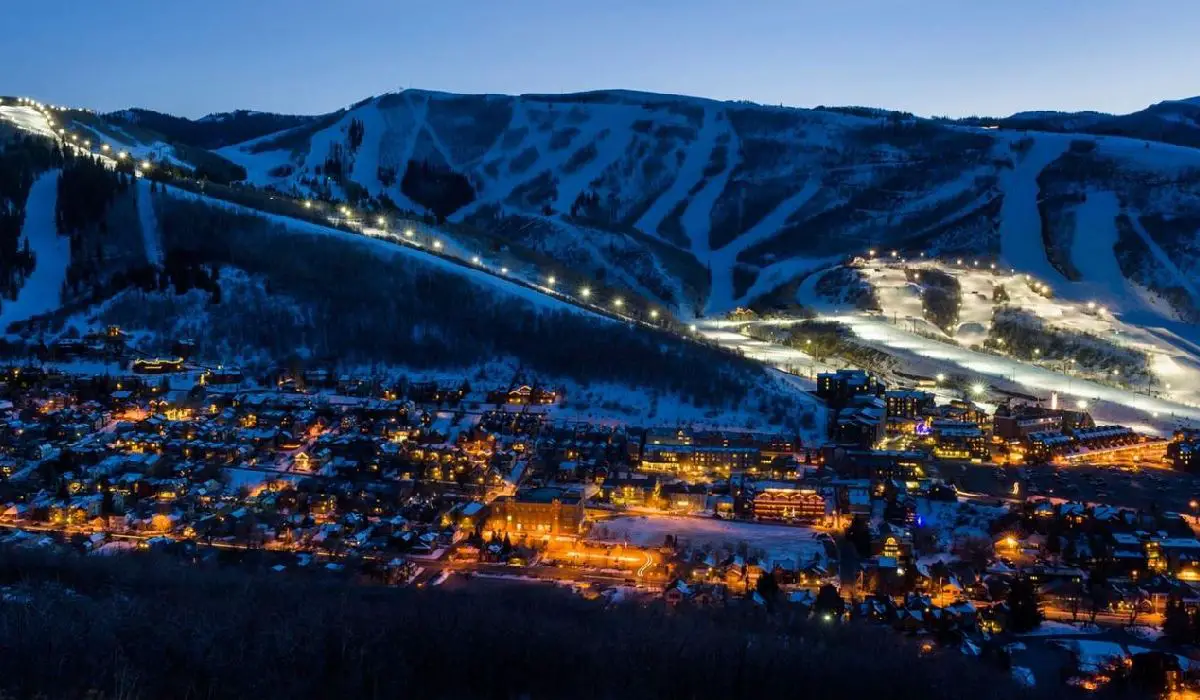 Park City Mountain, which merged with Canyons in 2015, makes it the second-largest ski resort in the state of Utah. There are over 7,000 acres of areas that are skiable, and exploring all of these cannot be done in a single day. There are trails for all skill levels, but for real thrills, the famous Devil's Fiend is what you should try out.
Both areas also have their own amenities such as spas, shops, hotels, and restaurants. Both venues also have seasonal and annual activities that go all year round.
Official website at www.parkcitymountain.com
4.

Courchevel – France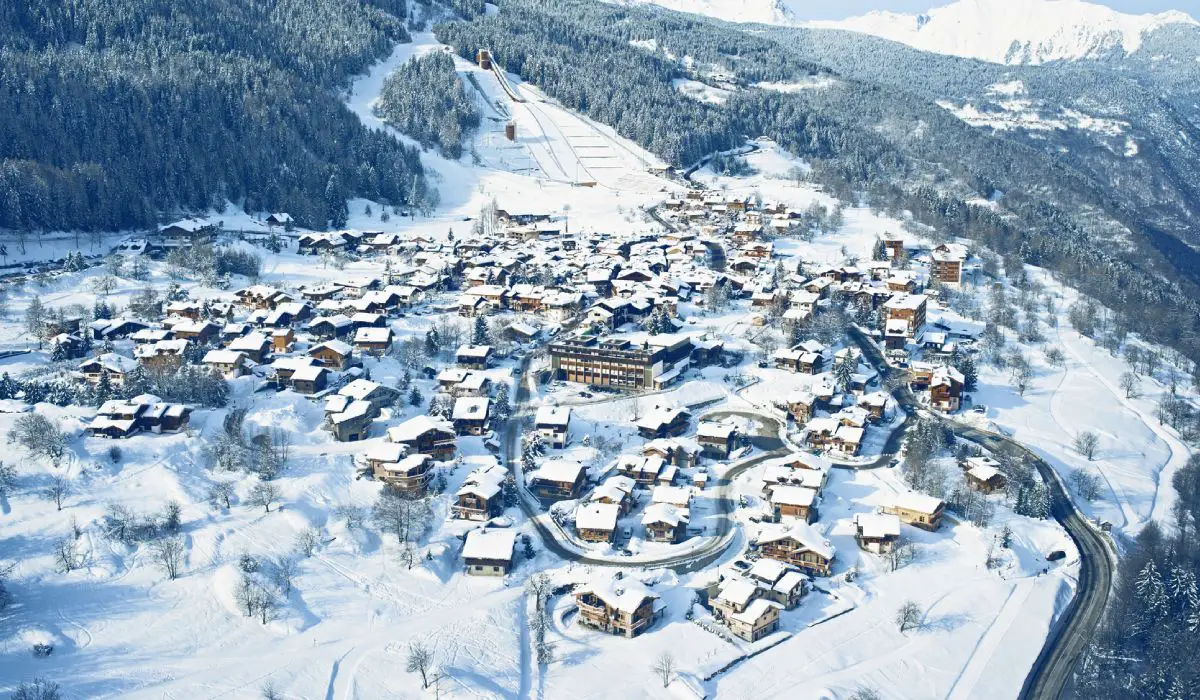 Courchevel in France is a part of Les Trois Vallees along with Meribel. This area is considered as the largest ski area in the world, with over 600 kilometers of ski runs available. On its own, Courchevel is able to offer about 150 kilometers. Sixty lift systems can transport skiers across 10 summits, and its four-meter annual average snowfall ensures quality snow almost all year.
Courchevel was the venue for the 1992 Winter Olympics, and several resorts can provide fabulous amenities. Several restaurants with Michelin stars can also be found in the area for a feast after the challenging skiing activities.
Official website at www.courchevel.com
3.

Bansko – Bulgaria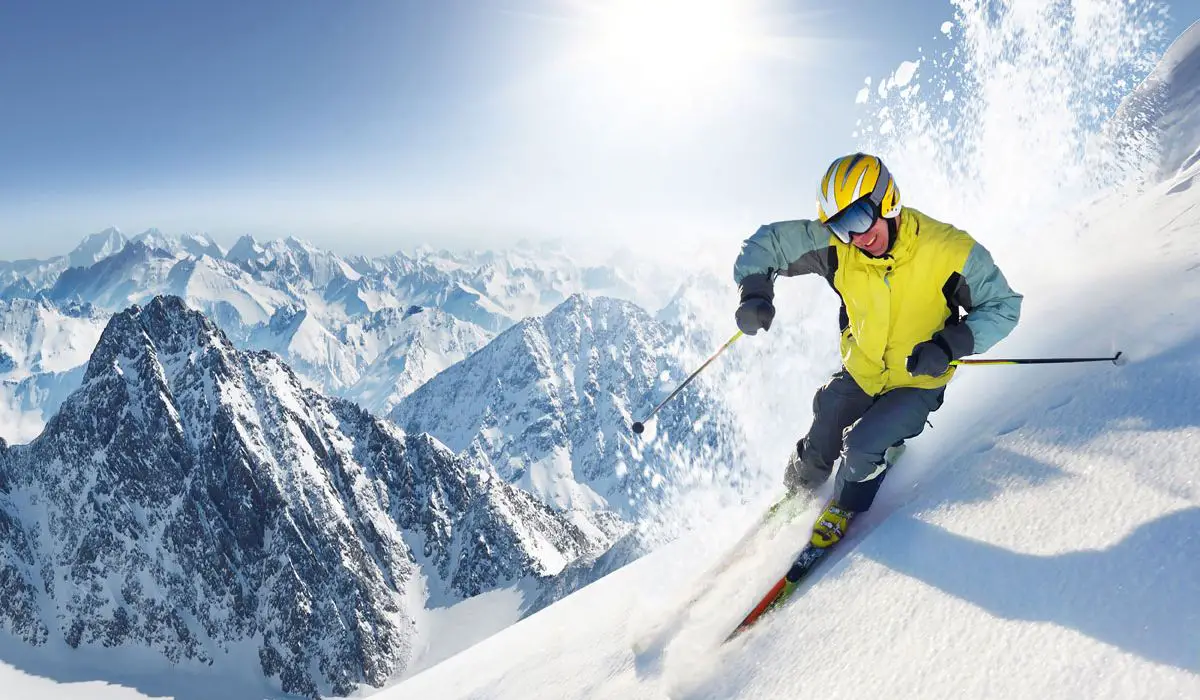 While Bulgaria may not be your first thought when it comes to skiing. However, if you are looking for a budget-friendly ski resort, then this is the place to be. Prices are highly competitive, but you will not be getting some run of the mill service. All equipment, especially the lifts, are of good quality, and the terrains are well kept. In fact, Bansko will play host to the Ski World Cup which will be held in January of 2020.
Bansko provides terrains for all ski levels, and there are also restaurants and shops that tourists can visit.
Official website at www.bulgariaski.com/bansko/
2.

Cortina d'Ampezzo – Italy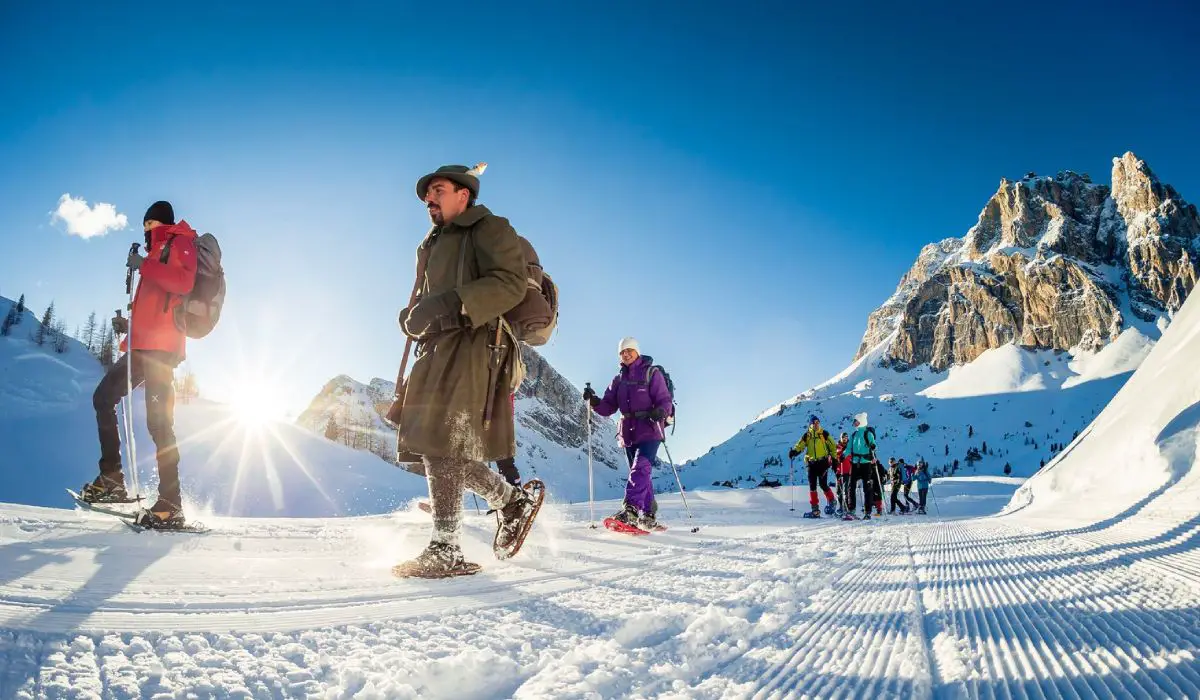 Cortina, also known as Cortina D' Ampezzo, is known as one of the most beautiful ski resorts in Italy, if not the world. The area allows access to 400 kilometers' worth of trails, with over 30 ski lifts available for transport across areas. Skiers will also have a great view of the Marmolada Glacier, a UNESCO World Heritage Site.
Aside from the beauty of the place, you can expect a tourist to be a bit fashion-oriented as well. Cortina can be a bit high-end, but prices are still quite reasonable. Other activities include ice-skating as well as shopping for the latest in fashion. As such, Cortina is not just a place for avid skiers, but a place to see and be seen as well.
Official website at www.dolomitisuperski.com
1.

Aspen – Colorado
Aspen is probably one of the most famous ski resorts in the world. Countless celebrities have gone there, and you would probably be rubbing elbows with one should you visit the place. Aspen is also the venue for the Winter X-Games, so you can schedule your calendar for when this event is ongoing.
Aspen has terrain for intermediate and advanced skiers. Aspen covers 5,500 acres with some areas only accessible via snowcat. Steep slopes and backcountry terrains are what this location is known for. Few areas are available for beginners, though. There's not much to do here aside from skiing and celebrity hunting, but the experience more than makes up for it.
There are many ski resorts in Aspen. To find one that suits your needs, go to www.ski.com/aspen
Conclusion
Look for a ski resort that will provide you with the comfort that you want. The activities that you can do when not on the snow will also matter. Summer and winter activities available will matter as well, depending on when you are planning to make your trip. Of course, the challenges and safety of the slopes should be of prime concern. Always looks for places that will match your skill level but at the same time test your skills. By balancing these factors, your next destination ski resort would definitely be one for the ages.