Being located on the continent of North America, Canada is an independent country. It is famous for its natural beauty, national parks, maple syrup, and most importantly fishing. Canada offers a diverse range of beautiful fishing destinations from coast to coast. Each province is known for its beautiful landscapes and ideal places for fishing. Canada is rich in ideal fishing places located in the Pacific and Atlantic coasts. Each place is sure to spellbind the visitors with its scenic beauty. If you love fishing then look no further. This country is an ideal place for people who hold a strong passion for fishing.
The fishing industry of Canada plays an important role in the development of the economy of Canada. Due to the existence of healthy ocean waters and commercial fisheries, Canada has become a world leader for fisheries. It has focused on the sustainable management and development of natural fisheries. In recent times, Canada has established its own standards for top-notch fishing opportunities. In addition to this, Canada has also developed surveillance programs for the betterment and enhancement of its world-famous fisheries. Every year, a budget of more than $120 is passed for the conservation and monitoring of the water bodies.
Canada is fortunate enough to be blessed with an abundance of water bodies that are ideal for fishing. The country is surrounded by the Arctic, Pacific, and Atlantic Oceans along with the Great Lakes. These water bodies play an important role in the development and growth of the fishing industry. Canada has a coastline of more than 28,000 km and water bodies containing approximately half of the world's freshwater. Canada has secured 20th rank in the list of the major fish producers of the world. It is also the world's third-leading supplier of fish and freshwater. The two greatest fishing grounds are located in Canada, making it the leader in the fishing industry. The top ten places to fish in Canada are mentioned below:
10.

Tree River
The Tree River is a river located in Nunavut, Canada. It flows through the Coronation Gulf which is a part of the Arctic Ocean. The water management system consists of a short stretch of water followed by a steep gradient. It is also rated by the top-notch Arctic char fishery by many of the travel bloggers. This river is mainly filled with salmon fishes. It is known for producing most of the Arctic chart of the world. The only way to reach this place is to travel by a floatplane. There are more than four miles of fishable water available in the river. This place is perfect for the fly-anglers and for people who are passionate about fishing.
9.

Crow (Kakagi) Lake
Kakagi or Crow Lake is a lake located in two districts in Northwestern Ontario, Canada. It is present in the Unorganized Kenora District and in the township of Sioux Narrows-Nestor Falls. This lake is mostly known for its eye-soothing landscapes and is considered to be the best place for lake trout fishing. The lake contains spawning reefs in abundance and there equal distribution of deep-water basins. This lake has a diverse range of fish species, such as northern pike, musky, smallmouth bass, Lake Whitefish and many more. The other rare species include rock bass, cisco, perch liners and a diverse range of minnow species.
8.

Jasper National Park
With an area of over more than 10,000 square kilometers, it has been declared as the largest national park present in Canada. It has been crowned as the world heritage site of Canadian Rockies by UNESCO. The park has waterfalls, lakes, mountains, springs, and the Columbia Ice field glaciers. This park also features various diverse species of wildlife animals and birds that are a sight to behold. There are plenty of fishing spots in the park. This park is considered as one of the best places for trout-fishing. The park has crystal-clear water bodies containing different species of the fishes.
7.

Bay of Quinte
The Bay of Quinte is located in the province of Ontario, Canada. It is a long and narrow bay located on the northern shore of Lake Ontario and is shaped like an alphabet Z. Its name was inspired by the name of a French Catholic Mission which was located on the northern shores. The Bay of Quinte is best known for its trophy walleye angling. This place is also touted as the most commonplace for spotting fishes. It contains diverse fish species, such as Zebra mussels along with other invasive fish species. This place is known for its beautiful landscapes along with fishing spots, parks, wineries and golf courses.
6.

North Lakes
North Lakes, also known as The Great Lakes or The Laurentian Great Lakes are located in North America. North Lakes consists of a chain of interconnected freshwater bodies. The Great Lakes are regarded as the largest group of interconnected lakes. They are also considered as the second-largest cluster of lakes by volume. The Great Lakes features a shoreline of nearly 3,200 miles and is touted to be an ideal spot for fishing. Apart from these, it also has various attractive fish species such as whitefish, lake trout, salmon, walleye, brown, bass and many more.
5.

Kispiox River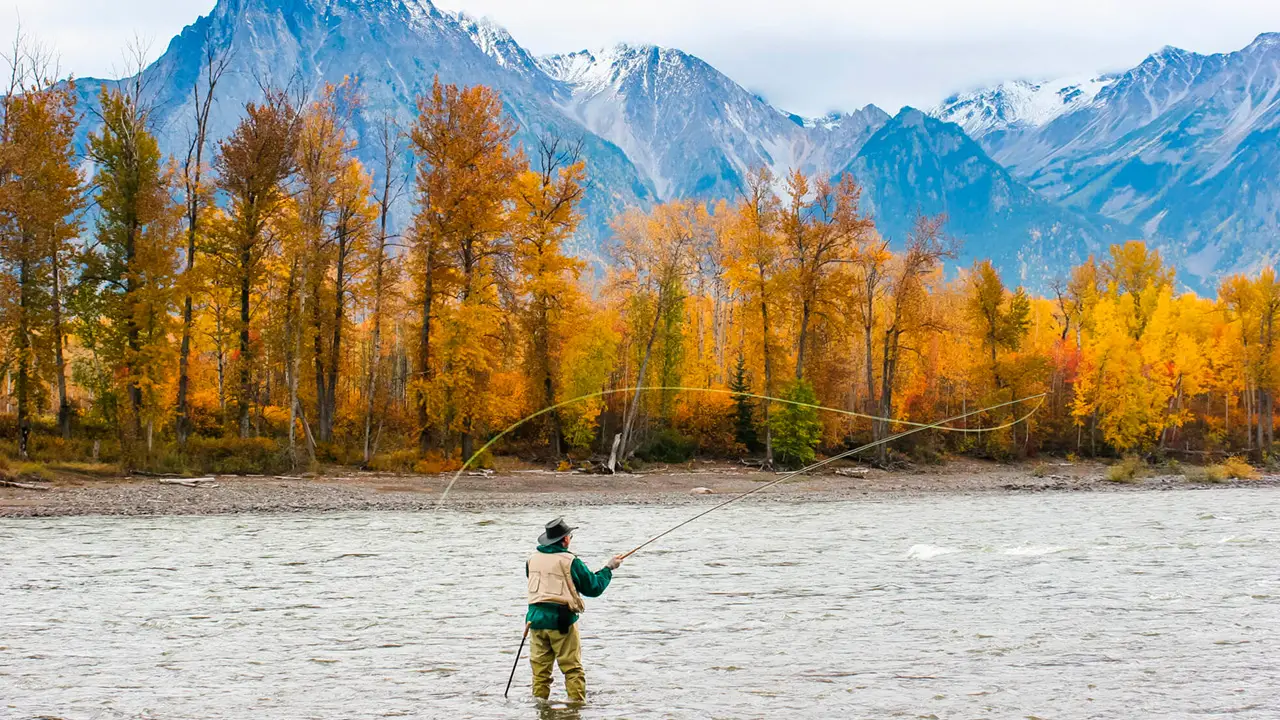 The Kispiox River is a freshwater river which is located in the country of Skeena of British Columbia, Canada. This river is world-famous for Salmon and Steelhead fishing. Tourists from all over the world prefer this place for fishing adventures. This river is mainly known for giant steelheads, which are a sight to behold for the people who love fishing. Along with fishing, the visitors are delighted to watch beautiful scenic landscapes. There are a lot of adventurous opportunities for eco-tourists, rafters, and sightseers as well. There is no presence of whitewater rapids on the river, making it a more relaxing place for an outing.
4.

Tobin Lake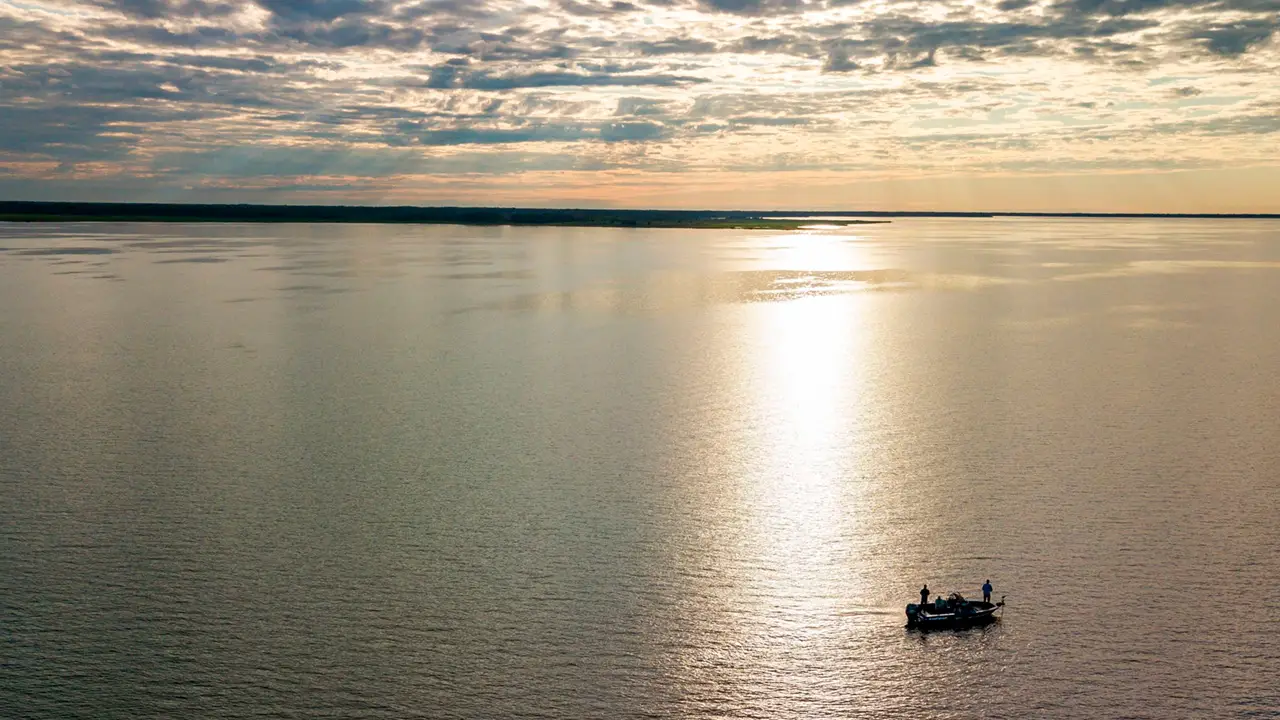 Tobin Lake is a reservoir located in Saskatchewan, Canada. It was named after Squaw Rapids Dam but was renamed as E.B. Campbell Dam. Being located near northeast of Nipawin, it has various fishing points. However, the concerned authorities have set up special rules and regulations for the betterment of anglers and maintaining the fishery. This lake has a large number of diverse fish species. Most of the anglers prefer this place for fly-fishing because of the presence of numerous ideal fishing spots. This place is not only famous for fishing, but it is known for boating also.
3.

Big River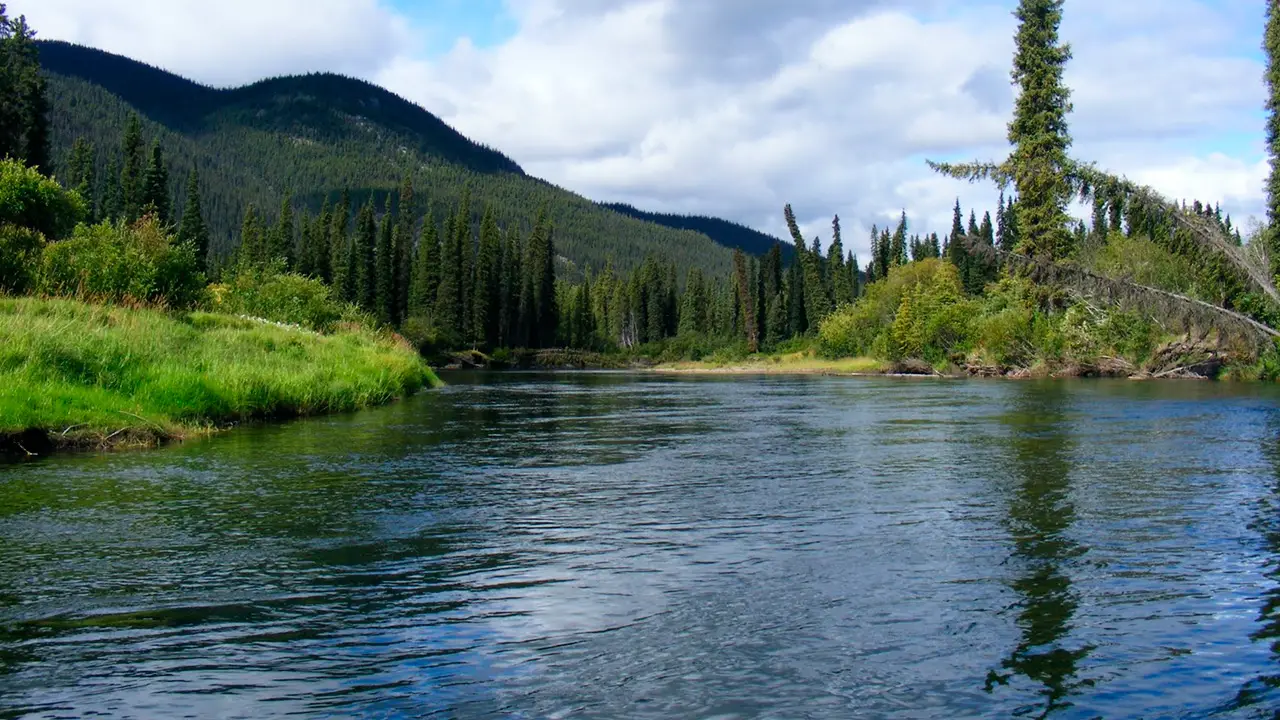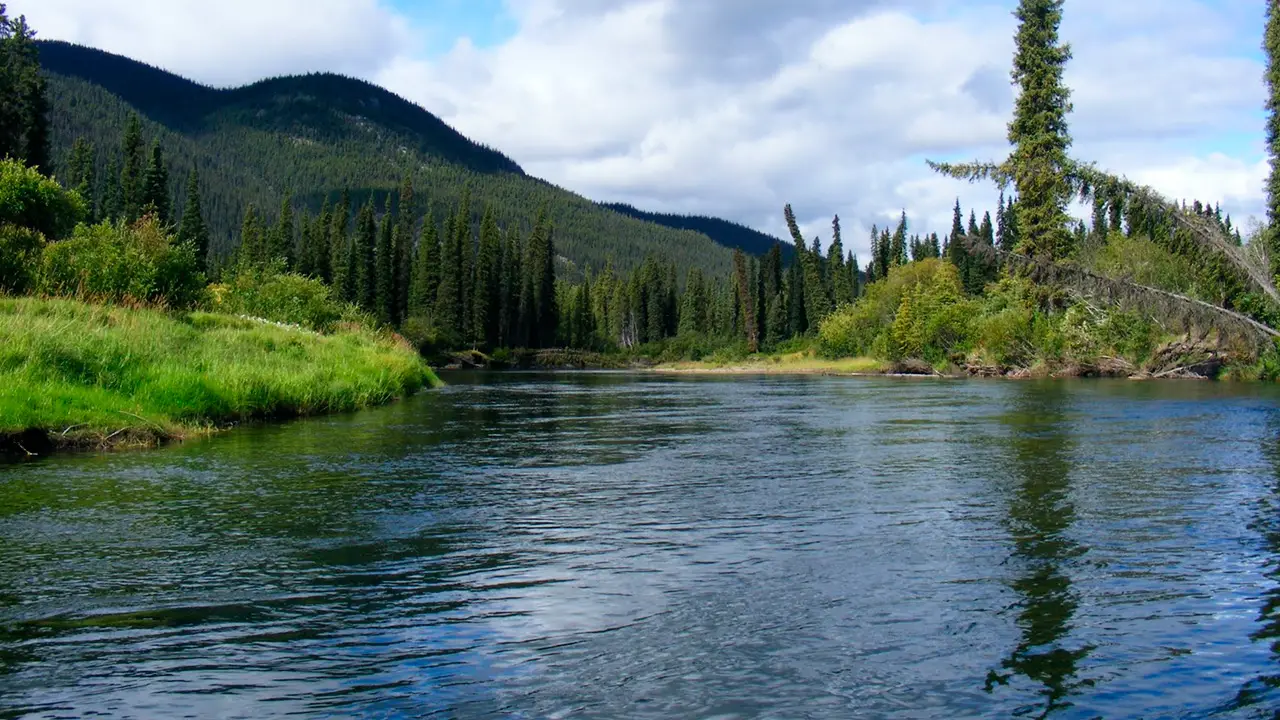 Big River is a town which is located in the southern part of Lake Cowan in northern Saskatchewan, Canada. It is located approximately fifteen kilometers away from the west of Prince Albert National Park. Commercial fishing has played a pivotal role in the growth and development of this town. This place is famous for top-notch Atlantic salmon fishing. Many anglers prefer this place because of the presence of Sea-Run Trout and Arctic Char. The lodge, at which the river is located, is nearly 4-5 miles away from the north of the Atlantic Ocean. The river has plenty of fish species, making it one of the most preferable places for the anglers and fly-fishers.
2.

Polar Bear Provincial Park
The Polar Bear Provincial Park is a type of isolated park, which is located in northern Ontario, Canada. This park is known for its wilderness adventures and fishing activities. The only way to reach out to this place is with the help of an airplane. However, one needs to seek special permission before planning a visit to this place. It is because of the existence of the Polar Bears in the region which keep on migrating. Along with exquisite sightseeing of wildlife animals and migratory birds, this park has fishing spots for anglers.
1.

Great Slave Lake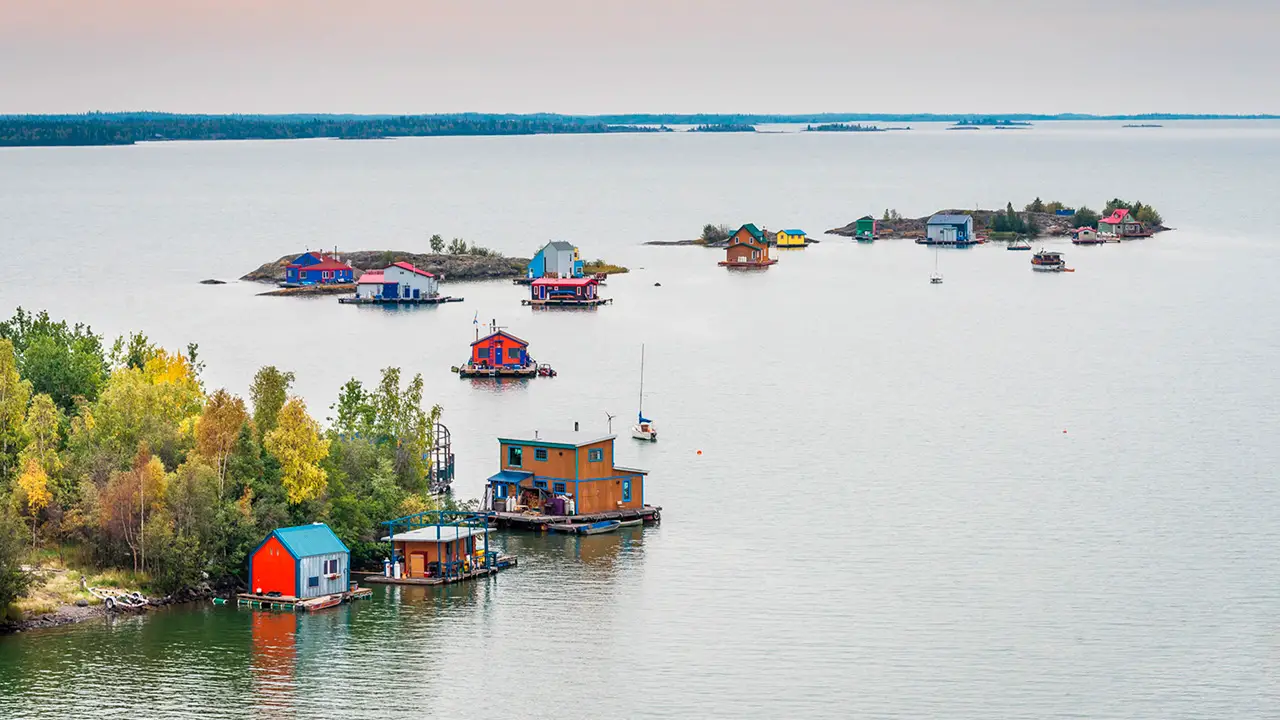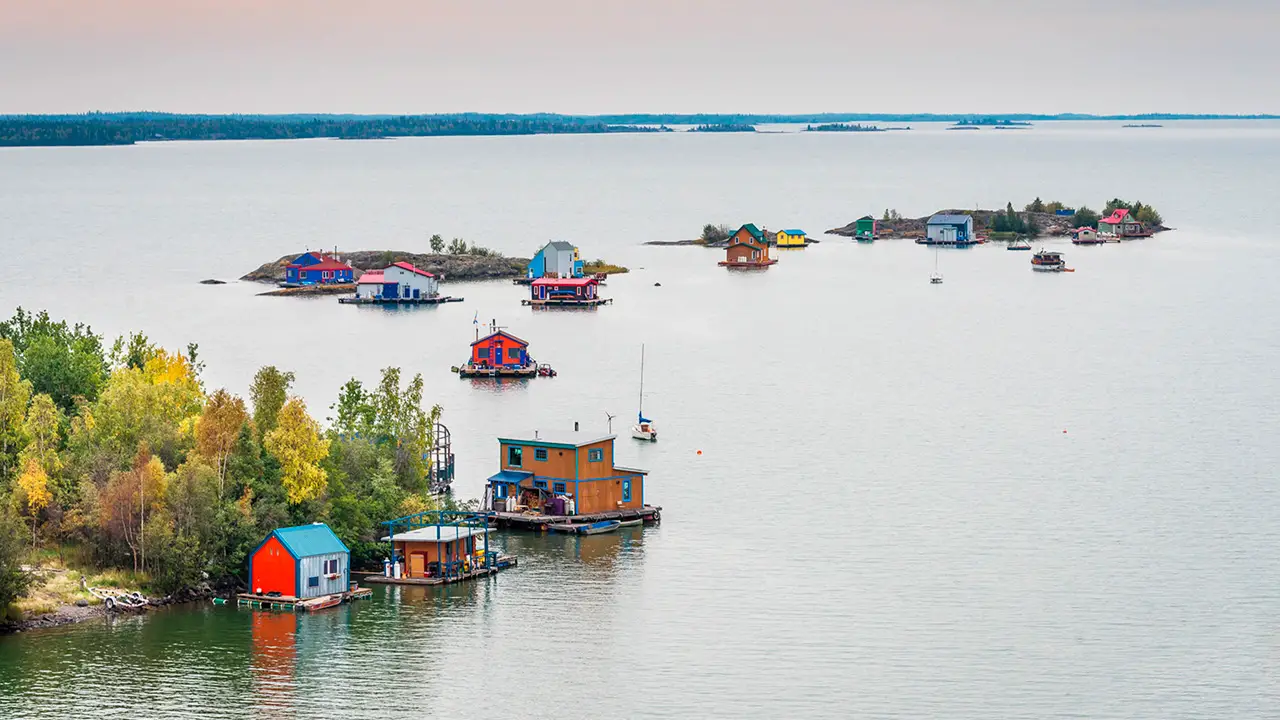 The Great Slave Lake is considered the second-largest lake which is located in the North-Western Territories of Canada. It is the deepest lake present in the region and the tenth-largest lake in the world. It is approximately 468 kilometers long, covering an area of nearly 27,000 kilometers square on the south coast of the territory. This lake is famous for its exquisite lake trout and northern pike fishing. It also has diverse fish species living in its crystal-clear waters such as whitefish, arctic grayling and many more. According to many travel bloggers and anglers, this place is one of the most beautiful places for fishing.
Conclusion
If you love to travel and have an undisputed passion for sightseeing and fishing, then Canada is a perfect place for you. It has the world's most beautiful places which are considered as the top-notch destinations for people who love to fish. Surrounded by the crystal-clear water bodies, containing a diverse range of rare fish species is truly an eye-soothing experience. The top ten places mentioned above are considered as the best preferable places for fishing along with other adventurous sports. If you are planning a visit to Canada, make sure that these beautiful destinations should be on your list.