Food is a special kind of love for all the fellow foodies as well as other people. And if you get delicious food at one place then no matter how far you need to travel, you will go. One such famous food is the Popeyes chicken sandwich. One of the most loved brands and consumed food is this chicken sandwich. Popeyes' new recipe has been loved worldwide and has shaken up the food industry in unexpected ways. Below mentioned are 10 facts that you were not aware of about the Popeyes chicken sandwich.
1.

The Recipe Just Celebrated Its First Anniversary

Recently they celebrated their first anniversary on August 19th, 2020. As we all know, Popeye's are famous for its Chicken Sandwich. But the year 2020 has been rough for everybody, but we are glad that we all can make it here. Their chicken sandwich overtook the menus at the last minute, and a few days of the year are still left. It was researched and stated that till August 31st, the business was down, but now it is again reaching the heights of success.
2.

The Brand Took 2 Years to Land the Recipe
The making of the chicken sandwich was not easy. It took them almost two years to release the perfect recipe which became popular amongst the customers instantly. The chefs have developed this amazing chicken sandwich which costs you only $4. Getting such a stomach-filling sandwich in the given price range is way too affordable than other brands. The recipe and the price actually became viral and now there are a lot of happy Popeyes customers.
3.

A Tweet Worth $90 Million
Chicken. Brioche. Pickles. New. Sandwich. Popeyes. Nationwide. So. Good. Forgot. How. Speak. In. Complete. Sandwiches. I mean, sentences. pic.twitter.com/14kXBv4jJw

— Popeyes Chicken (@PopeyesChicken) August 12, 2019

Along with food, Popeyes is also popular all over social media. There was a tweet that received more than 3,000,000 likes and 8 billion views or shares on social media. If we calculate, these likes and shares, then these were worth $87 million. The popularity and the craze of the sandwich were so much that the stores went out of stock. Till the end of September, they were having crazy demand and requirements.
4.

A Tweet on the Chick-Fil-A
… y'all good? https://t.co/lPaTFXfnyP

— Popeyes Chicken (@PopeyesChicken) August 19, 2019

Winning the hearts of the fans and tackling the competitors with a smile is an art and we think Popeyes is the Picasso of it. There was a famous incident that took place on Twitter which literally attracted huge traffic towards the new recipe from Popeyes. This Twitter battle started when the famous brand Chick-fil-A tweeted something against the Popeyes sandwich. But the Popeyes took it sportingly and replied back in a sporting spirit on Twitter. This tweet of Popeyes helped the branding of the new chicken recipe.
Other food brands joined in on the fun and poked at each other. Here's one from Wendy's:
Y'all out here fighting about which of these fools has the second best chicken sandwich. pic.twitter.com/4v9RJFgy0T

— Wendy's (@Wendys) August 19, 2019

Of course, Popeyes fires back:
lol, guess that means the food's as dry as the jokes https://t.co/aX3XnRunNW

— Wendy's (@Wendys) August 20, 2019
5.

Popeye Has Inspired Several Brands to Start Their Own

After seeing the success story of Popeyes, a lot of people got inspired and started their own brands. Along with this, KFC has also announced the testing of their chicken sandwich and a lot more. Both Chick-fill-A and McDonald's are also planning to start somewhat of the Chicken Sandwich concept to increase their sales. The boneless chicken sandwiches have won millions of hearts over these years and have made a lot of profit as well with their services.
6.

The Last Popeye's Buffet in the World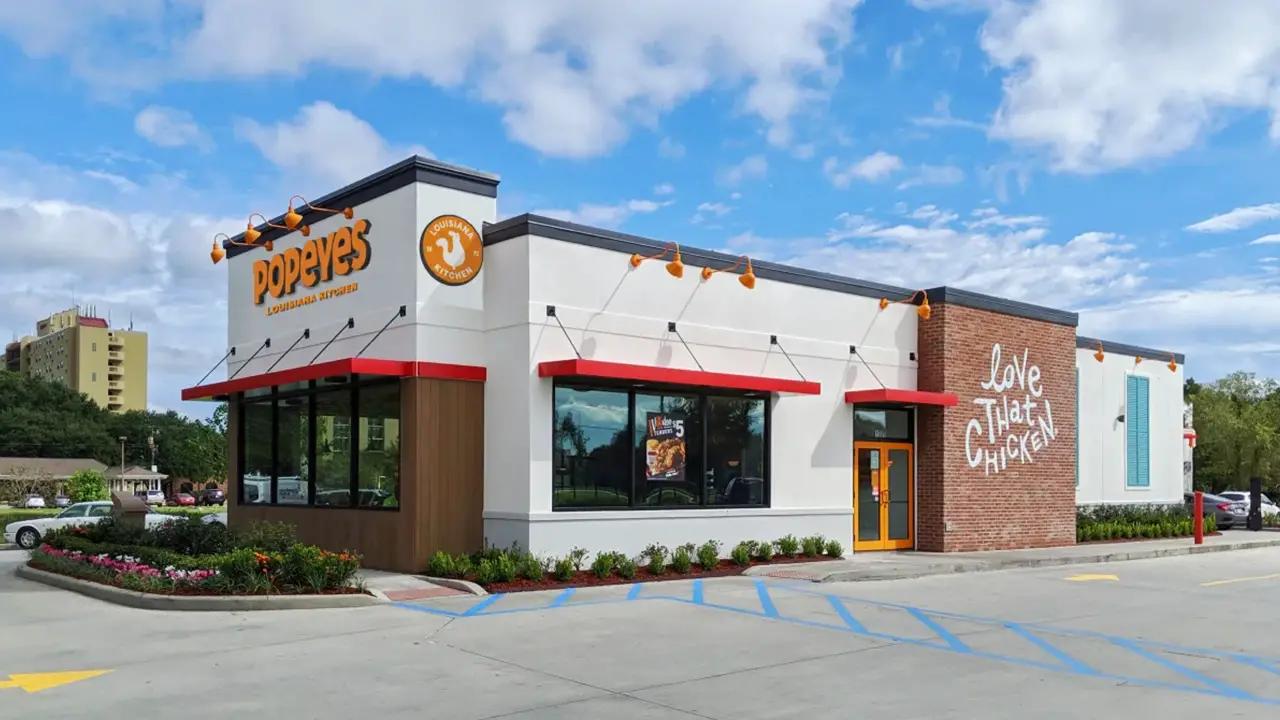 Address:
Popeyes Louisiana Kitchen
1300 W Pinhook Rd, Lafayette, LA 70503
Click here for its Google Map location.
Popeye's have a huge fan following which includes some big names also. If you are not aware then, celebrities like Beyonce and Anthony Bourdain, Kylie Jenner have taken a lifetime supply from Popeye's. Along with taste, it consists of healthy ingredients as well and that's the only reason it has such a great fan following. Along with big celebrities, people also love the brand and follow it die heartedly.
7.

Big Names Associated With the Brand

People from Lafayette, Louisiana are very lucky as they live near the last buffet in the country. Along with the chicken sandwiches, they can also have some rich biscuits, some potato recipes, and a lot more.
8.

Chicken Tenders Are Very Healthy

Every bite of Popeyes chicken sandwich is healthy as the chicken which they offer contains very few calories and fat. Every Sandwich contains 148 calories which are equal to five normal meals. They also have an option where you can choose non-breaded chicken if you are very much particular about your diet and calories. So don't worry about the food, Popeyes have all the goodness filled in it.
9.

Better Taste Than KFC

Till now we all have seen that KFC serves the best chicken, but Popeyes has overtaken the record by serving the best boneless chicken. It has gone through various taste tests and has won the title which states that it serves the best boneless chicken which is healthy as well at the same point. So no doubt the brand has established itself along with several proofs that will definitely attract more people towards it.
10.

Liked by Millions
One of the greatest achievements of the Popeyes chicken sandwich is its fan following. By breaking down all the records, Popeyes had become the new trend amongst chicken lovers. Their legendary chicken Sandwich is the new favorite amongst the whole country and is loved by millions of people. It has not only taken control over people's taste buds but also earned millions of hits over social media as well.
Wrapping Up
So, all these were some interesting facts about the most loved chicken sandwich by Popeyes. The brand is not only famous for its delicious food but also has some excellent business ethics that are loved by its fans. If you are a Popeyes fan then this might be not new for you but for those who are not it can be very helpful in knowing the brand. We hope that this blog helped you in gaining interesting knowledge about the brand and the chicken sandwich. Enjoy the delicious sandwich and other tasty recipes for Popeyes and share this blog with your friends as well.