Are you ready to get an up-close look at wild creatures at America's top animal parks? We thought so! With more 470 zoological facilities throughout the country, you will find many animal-focused attractions to intimately explore the wildlife. Some of these zoos are committed to preserving these species and are owned by independent organizations. If you happen to be someone who loves watching animals closely and want to see them in their natural habitat, take a look at these top 10 zoos in the U.S.
10.

Brevard Zoo in Brevard County, Florida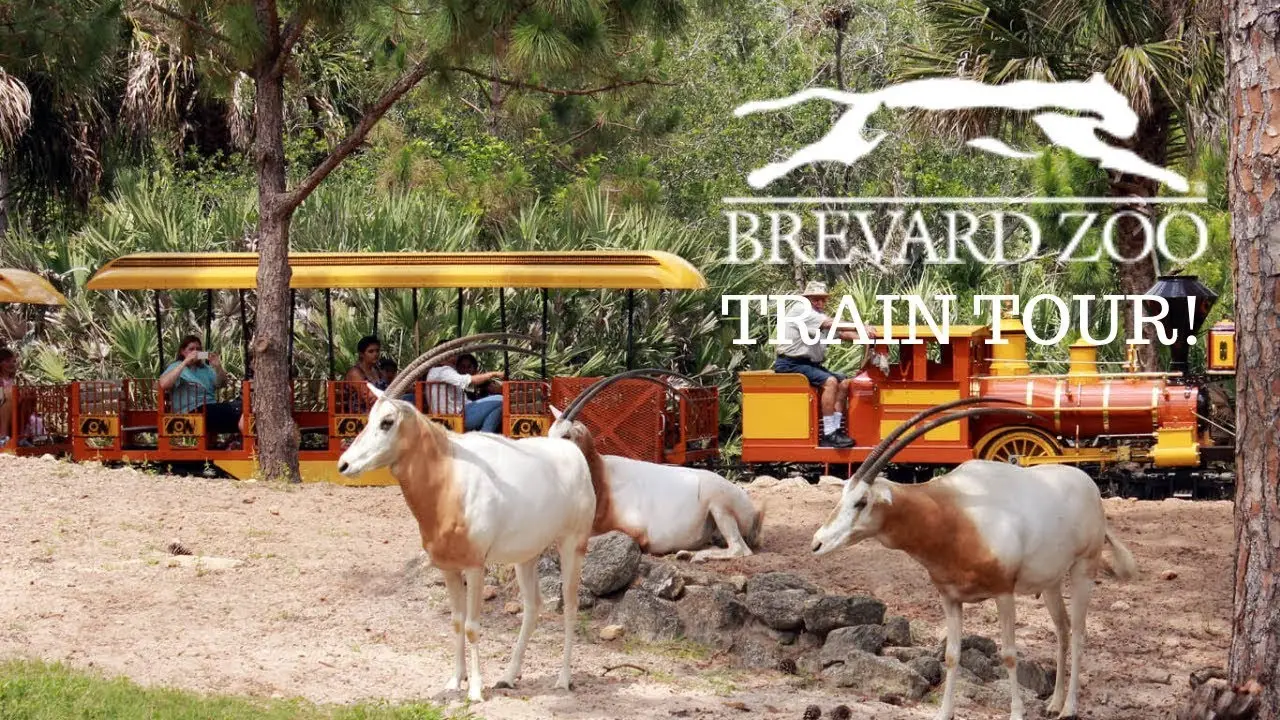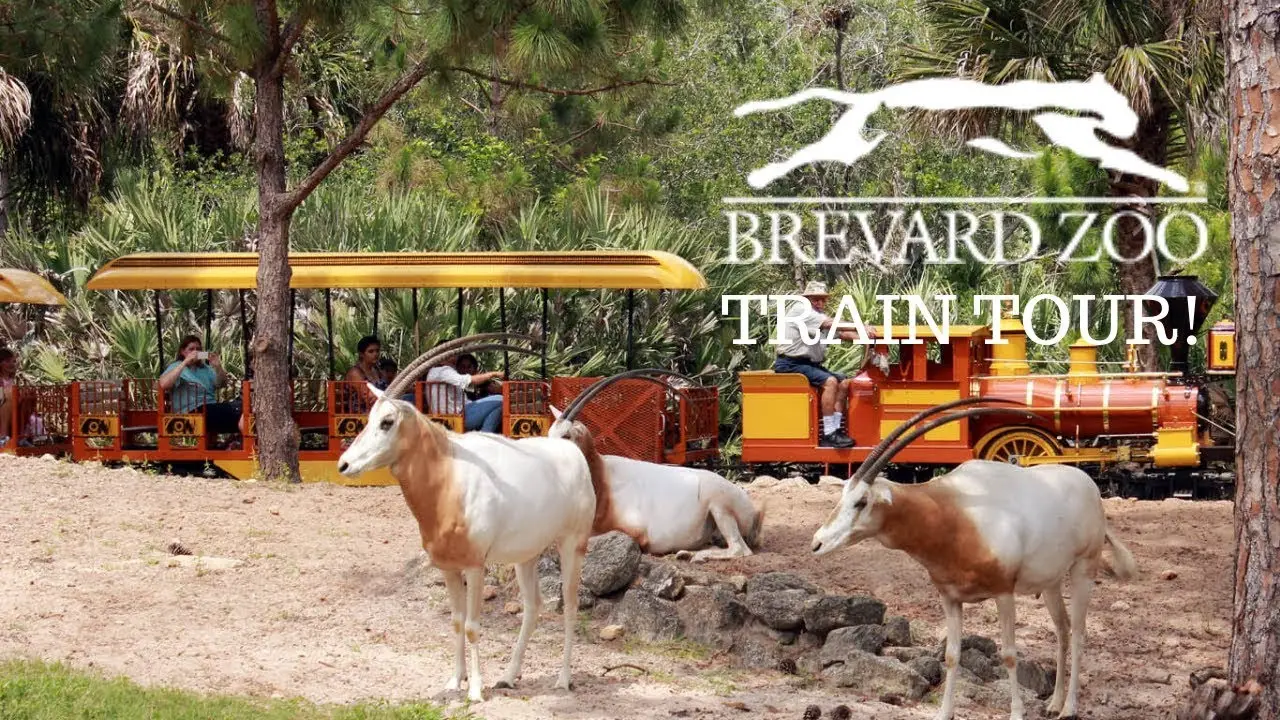 If you're planning on visiting the Orlando Theme Parks, then an excellent place to go to is the Brevard Zoo. It sits roughly 60 miles afar from the site and offers some exciting and manageable activities. The best thing about this zoo is that families can take advantage of free facilities like enjoying the aquarium and visiting the lagoon. At the same time, some paid experiences include taking a train through the zoo and enjoying some fantastic panoramic views.
Visit the official website: BrevardZoo.org
9.

Busch Gardens in Tampa, Florida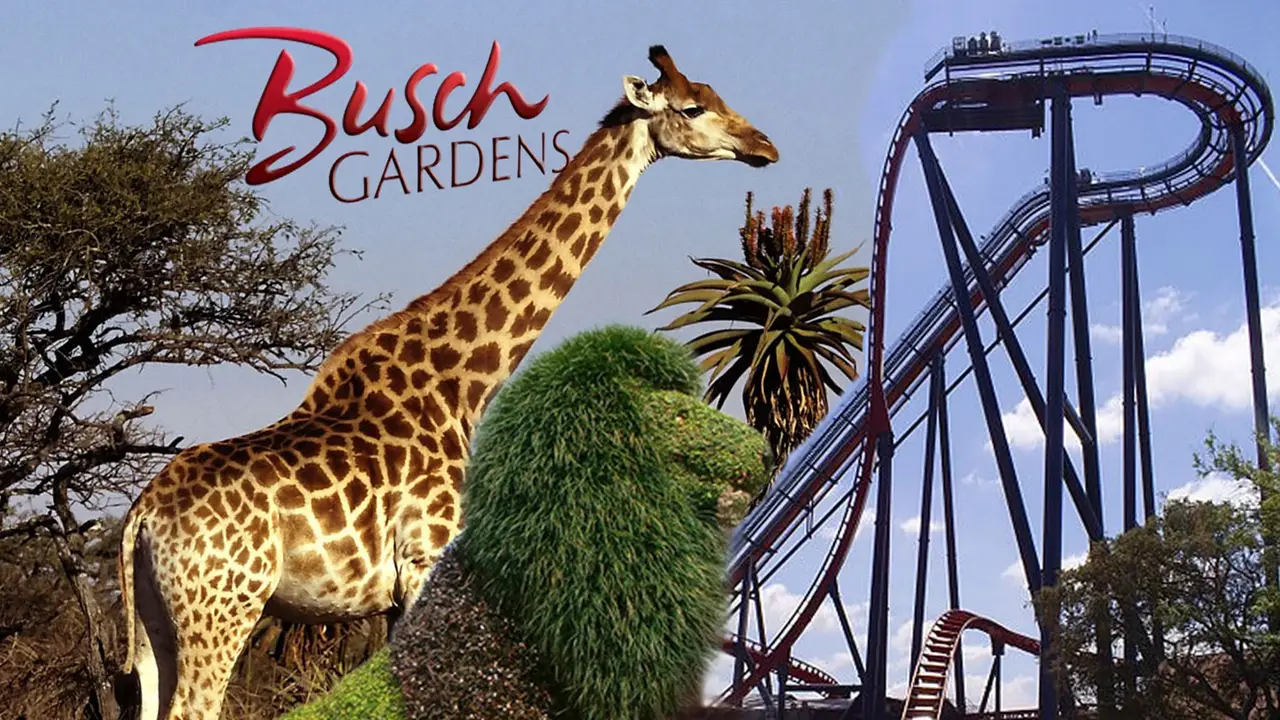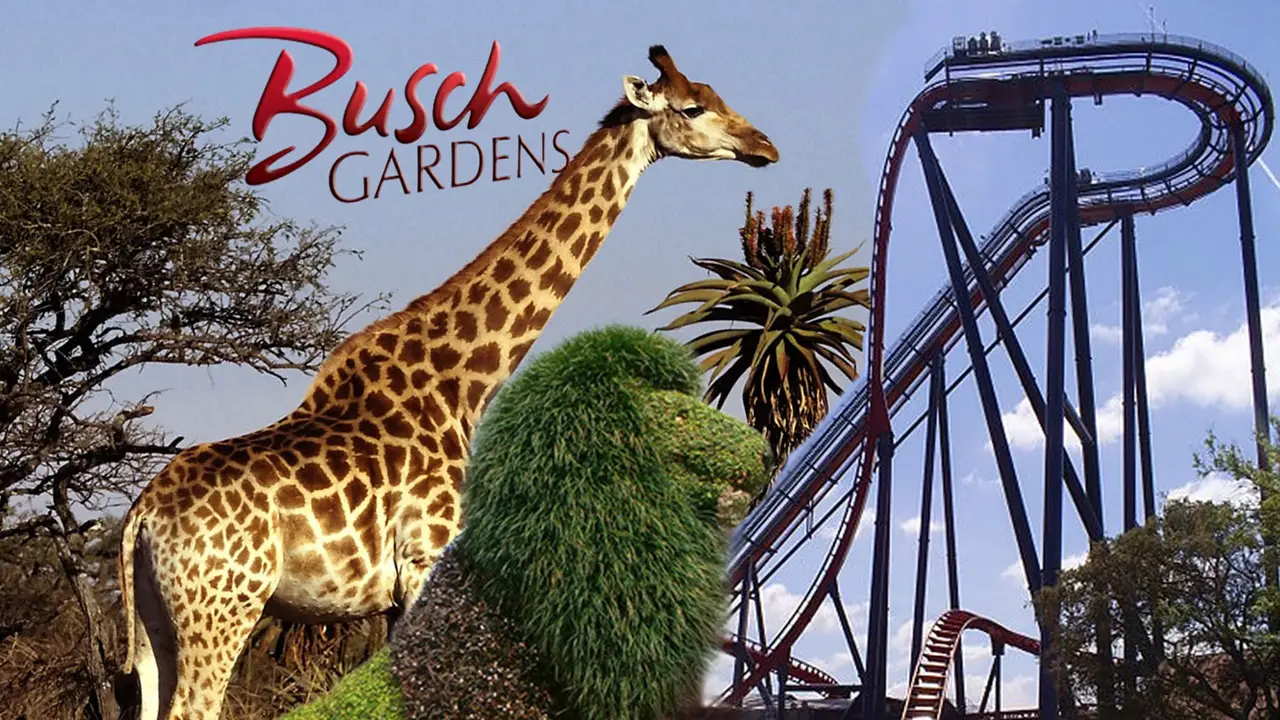 For the last sixty years, what started as a sanctuary for birds then turned into a full-fledged Bird Avery has now turned into a full-time park with thrill rides, live shows, and whatnot. At Busch Gardens, people have access to several animal attractions. They can enjoy themselves to the fullest in the best possible environment. It also offers thirty-minutes Serengeti Safari, where visitors can feed Giraffes through open-air vehicles. The Busch Gardens is an enormous place for people who love watching animals in their pure habitats and is excellent for families.
For more info for this zoo, go here.
8.

The Wilds, Columbus Zoo and Aquarium in Powell, Ohio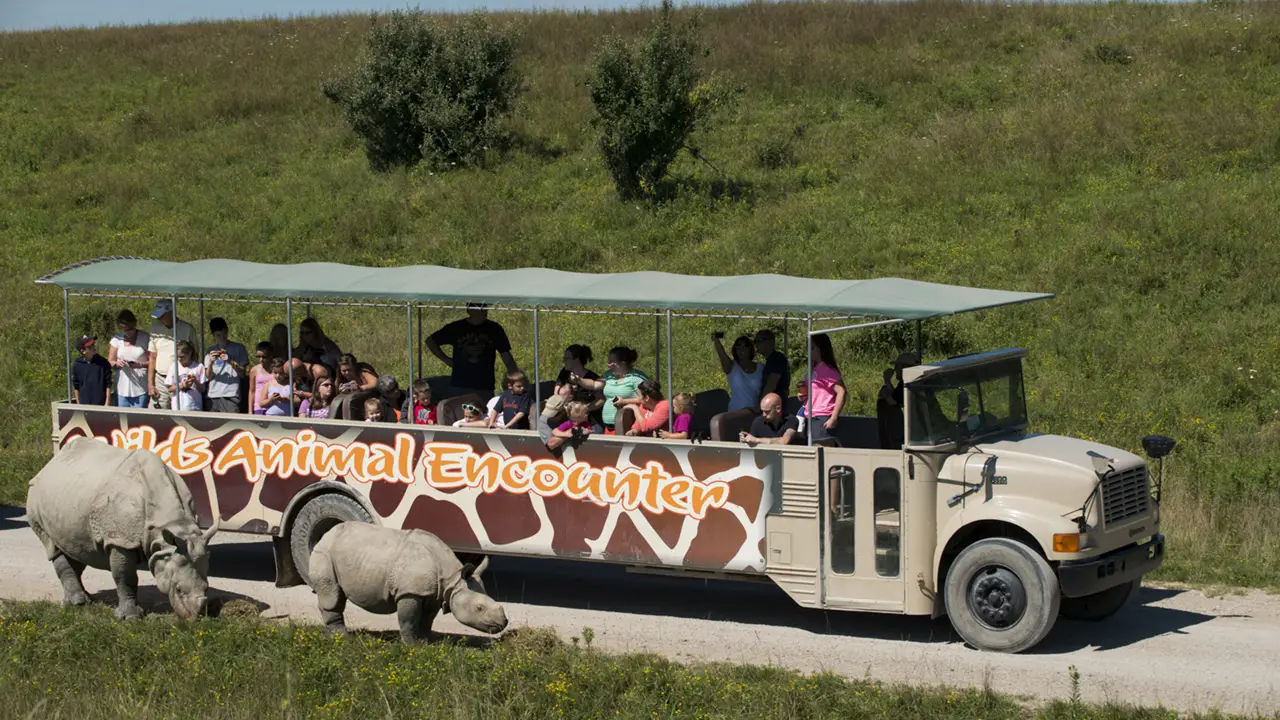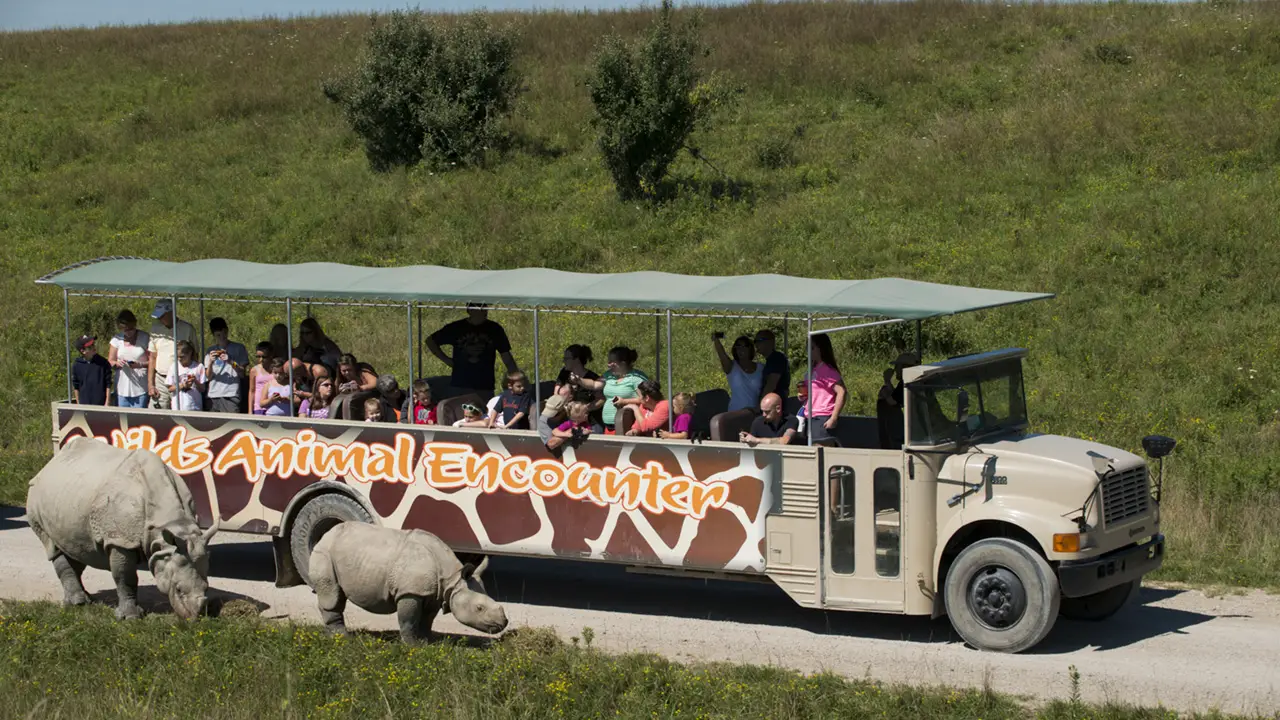 The Wilds was founded back in 1984 when the almost 200-acres of land was gifted to the Columbus Zoo and Aquarium. The famous TV Host, Jack Hanna, helped convert the area into an education center that complements the zoo. If you want to experience the wildlife in all its shapes, you can just book a thrilling safari or go about it on the horse to have the best experience. You can also book private yurts at the place to prolong your stay at the zoo because it is hard to see the whole area in just one go.
For more, visit it's official website here.
7.

Fort Worth Zoo in Fort Worth, Texas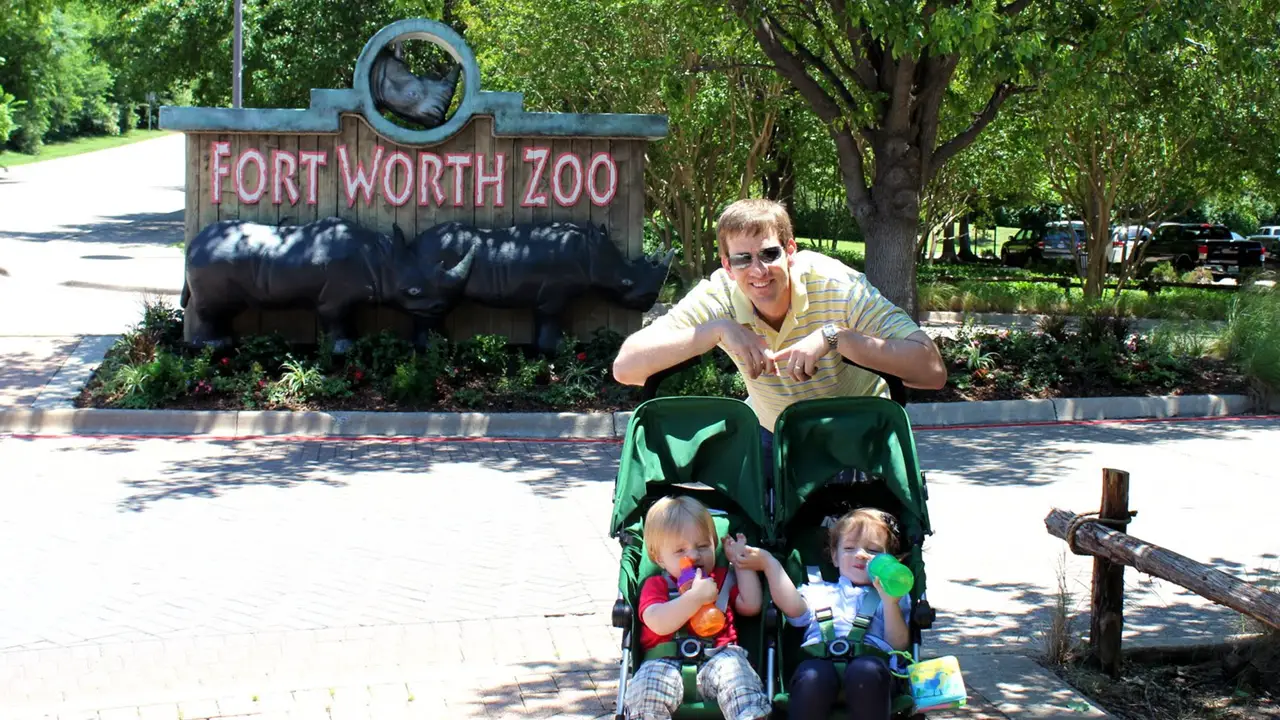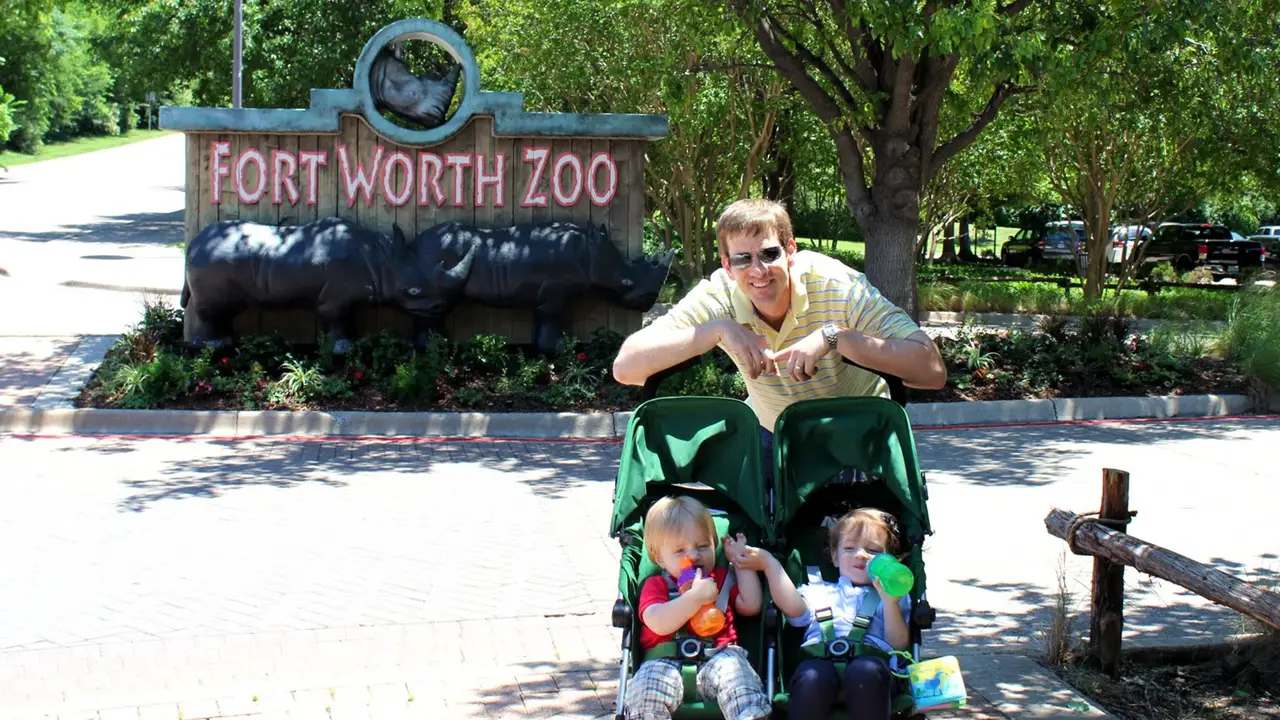 If you want to explore the USA's best zoos, then you will have a fantastic time in Texas. The place is home to some excellent zoos, and that includes the Fort Worth Zoo, which has been schooling the visitors since 1909. This is the only zoo home to the four ape species in the United States of America. And the best part is that it offers a very natural habitat of reptiles and amphibian filled Museum of the Living Art. You can also visit this place in half-price only if you decide to go on a Wednesday evening.
For more, go to the official website.
6.

Cheyenne Mountain Zoo in Colorado Springs, Colorado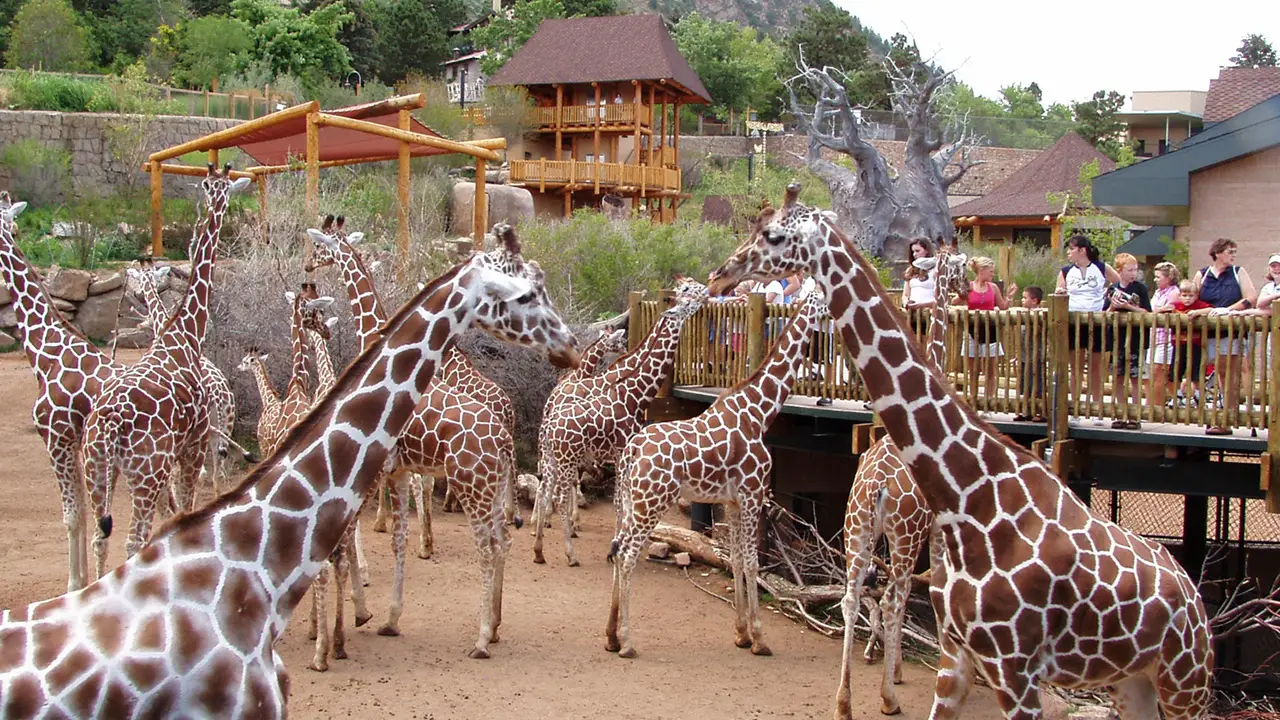 This zoo is a place that started as a private animal collection of Spencer Penrose and has now turned into a full-fledge educational institute for people who love exploring wildlife. It contains one of a kind ancient artifacts that visitors are free to check out. The zoo also features a chairlift ride that will allow the people to explore the mountainous area and enjoy spring in full capacity.
For more, go to cmzoo.org.
5.

Zoo Miami in Miami-Dade County, Florida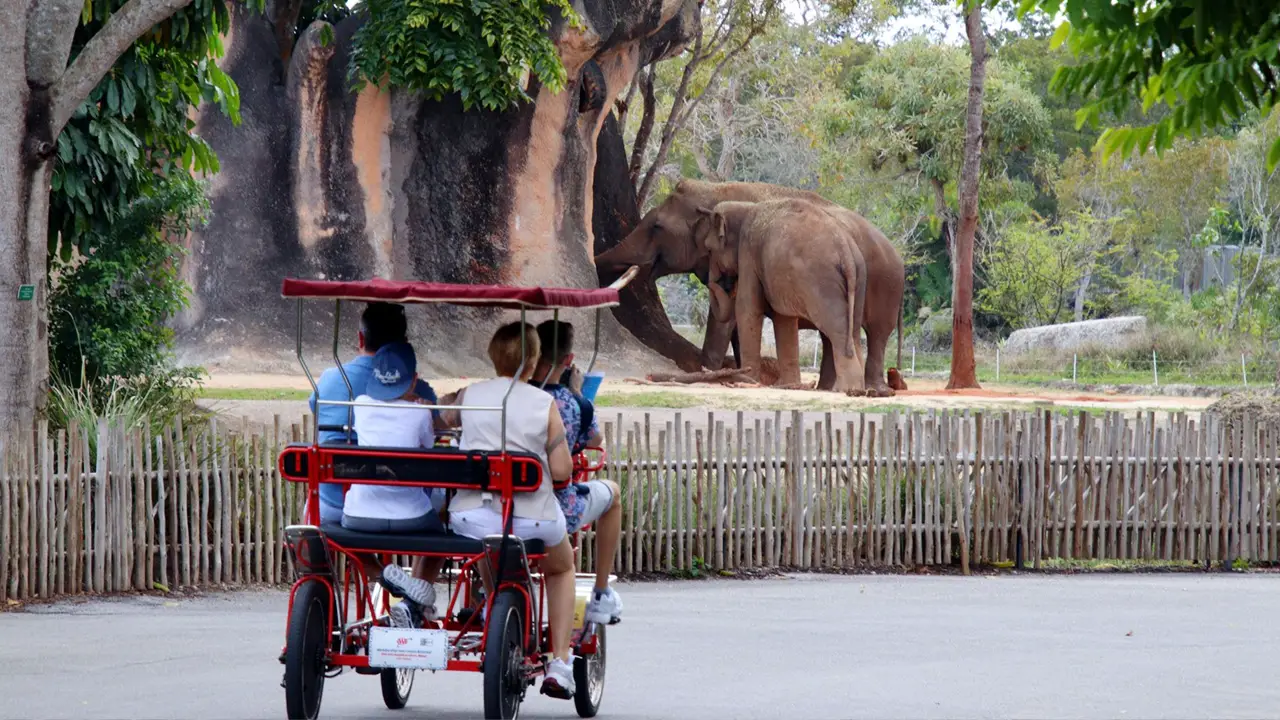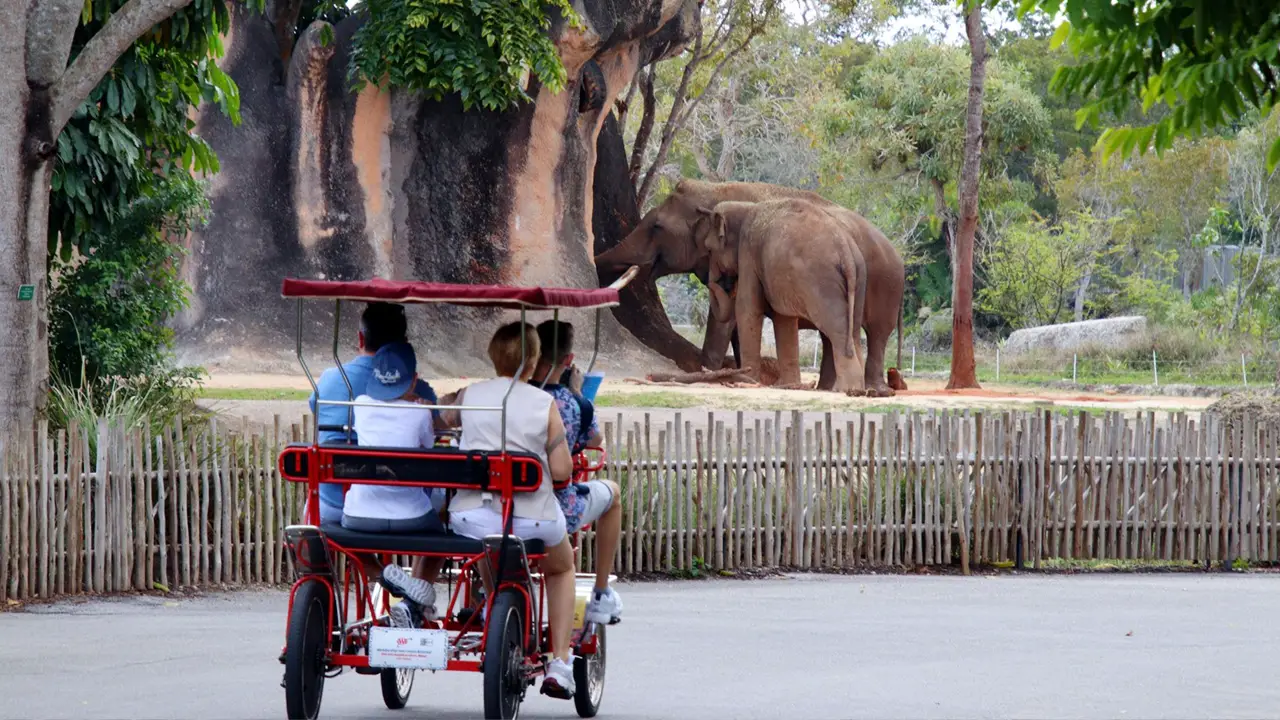 The second zoo that we would like you to experience is the only subtropical zoo in the entire United States. The zoo expands over 750-acres and has warm, humid weather where all kinds of animals live. The best part about this zoo is that you will find all sorts of unusual Australian, Asia and African animals over here. Endangered species like kangaroos and komodo dragons live over here in their natural habitat. At the same time, the visitors can experience them through a cooling water ride to let off some steam and enjoy panoramic views.
Visit their official website here.
4.

Oakland Zoo in Oakland, California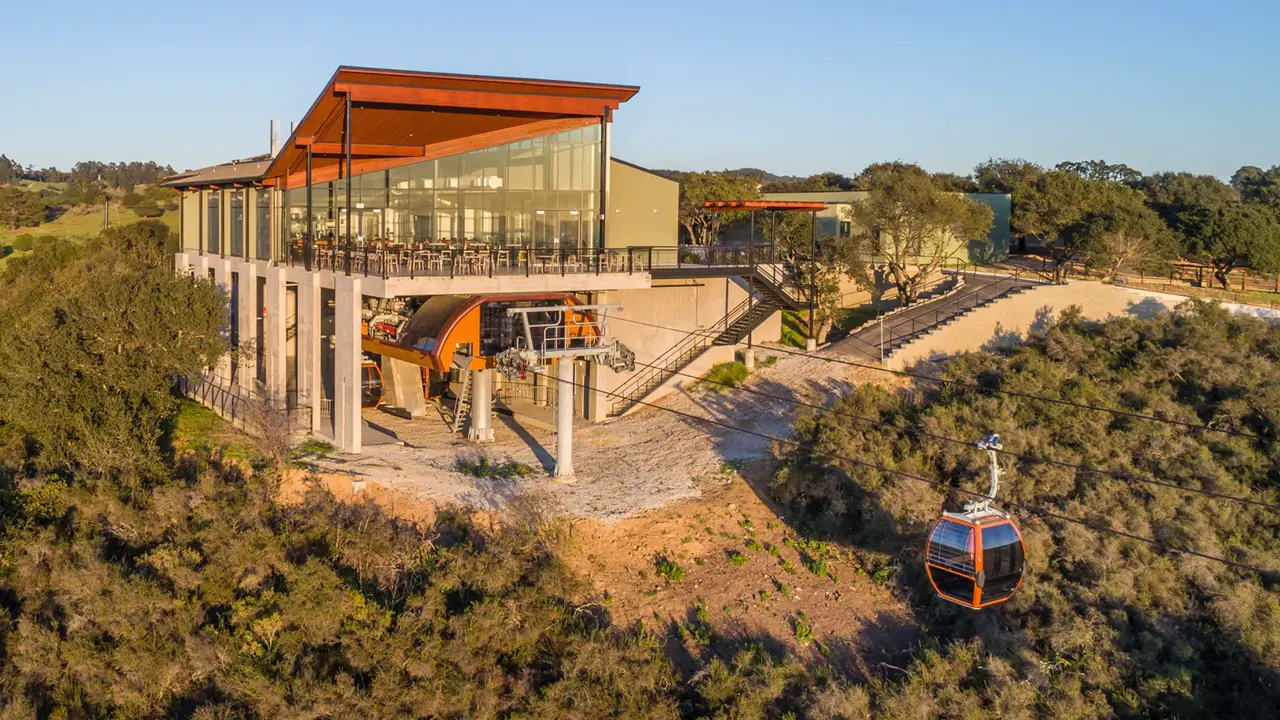 The Oakland Zoo was developed back in 1991, and the idea was launched to keep the zookeepers separate from elephants. This method is now being used across the country to keep the species happier. The Oakland Zoo has more than 700 animal inhabitants. It has been given massive, natural places to live in so that they can have the jungle kind of feel while giving humans access to see how they actually roll. The zoo is located right outside of San Francisco. You can take the gondola ride up to California to enjoy this charismatic place.
For more info, visit here.
3.

San Diego Zoo and Safari Park in San Diego, California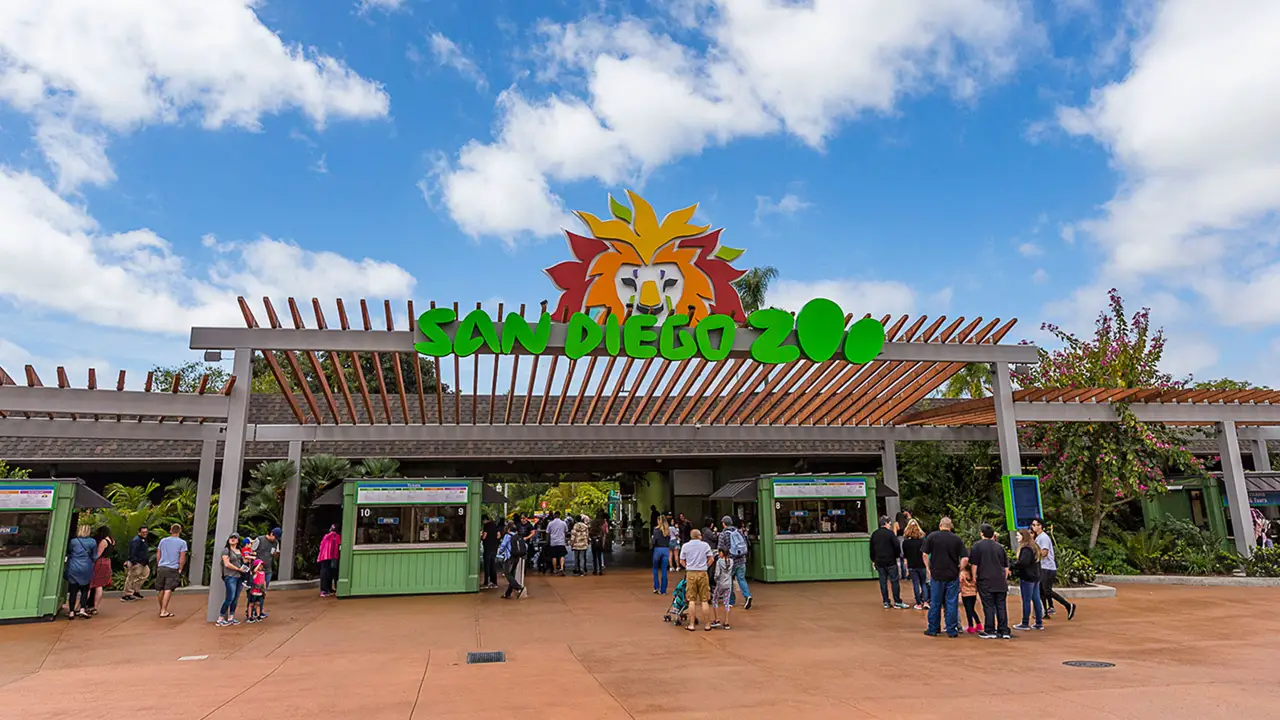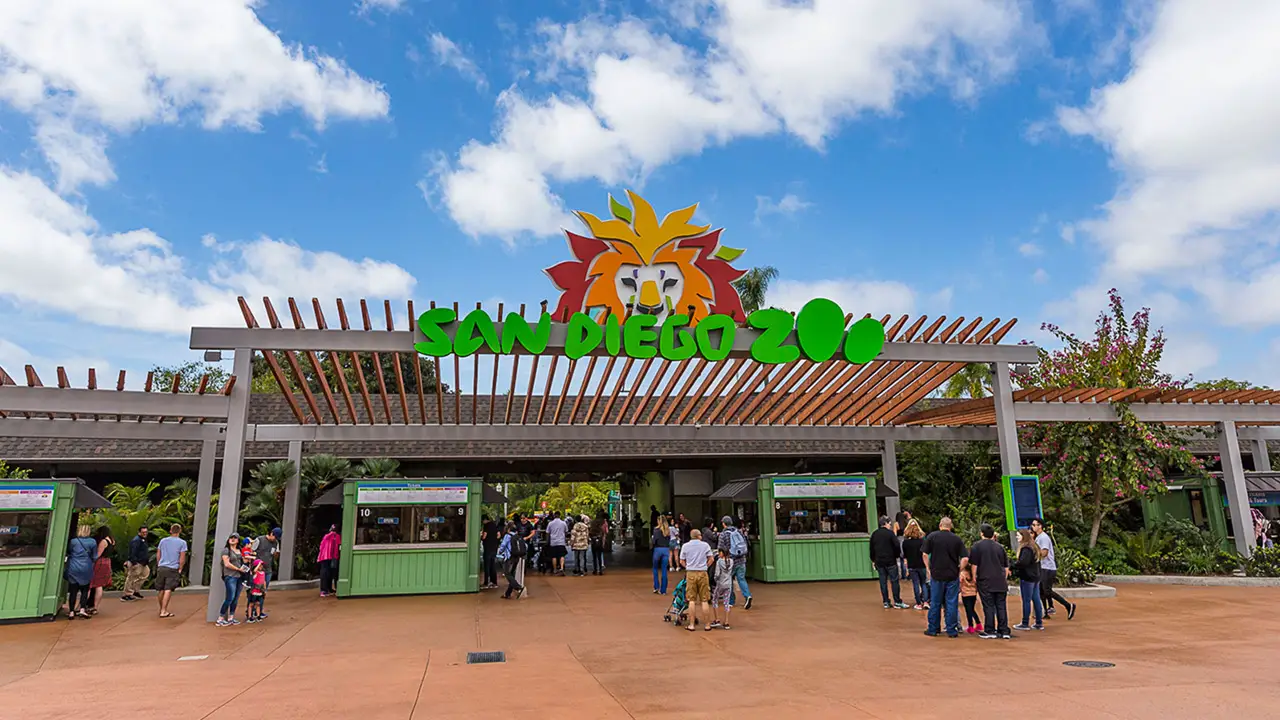 The San Diego Zoo is among the most famous zoos in the entire world. This is mainly because the place is home to more than 3500 endangered species and is supported by more than 200,000 member households. The zoo is especially crowded on the weekend. To have the best experience, we suggest booking the premium tour tickets where you will be having breakfast with the pandas early in the morning and zoo touring during the day. If not, you can always visit the Safari Park and watch all the animals from Jungle's point of view.
Visit the official website at SDZSafariPark.org
2.

Dallas Zoo in Dallas, Texas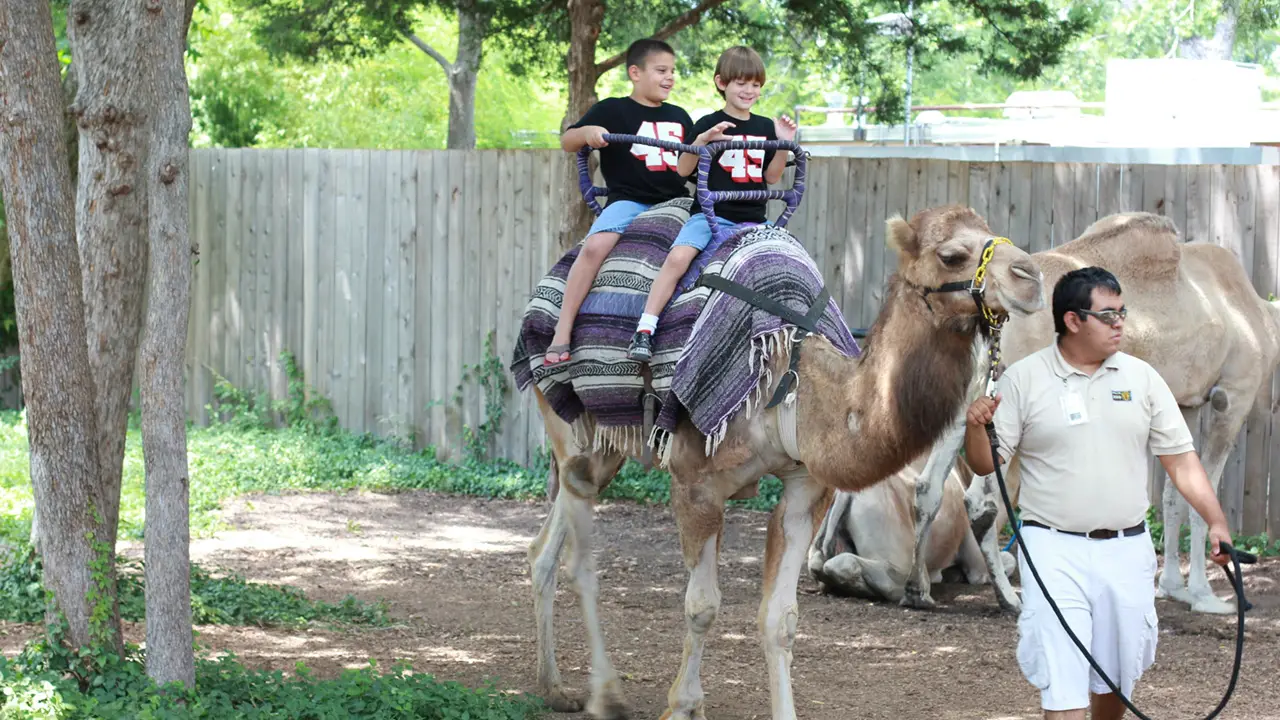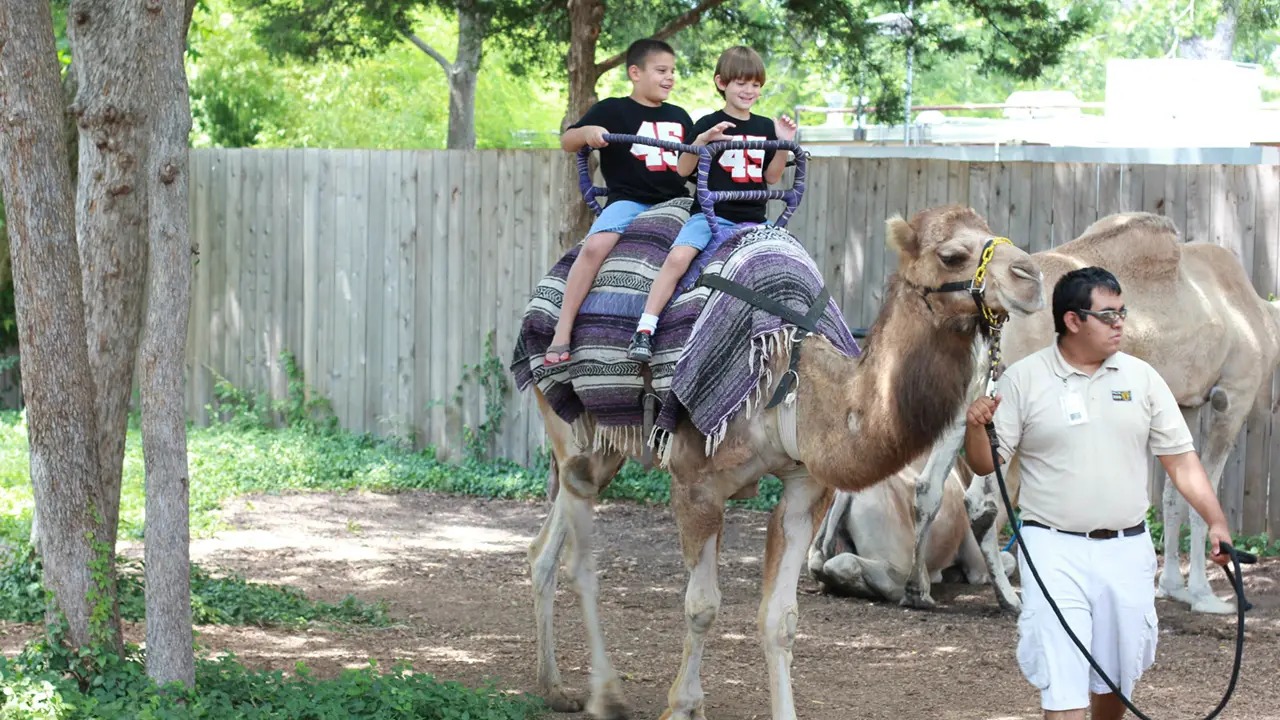 Once you step inside this large Dallas Zoo, you will find more than 2000 animals while they are in the best kind of environment. The zoo's naturalistic habitats range from the African savanna to rainforests for South American creatures to a sand-floored barn where zookeepers bury food and toys for elephants. The zoo also offers a weekly Safari Night Hike where you can watch all the African animals up close and enjoy the wilderness in the best way possible.
For more, visit DallasZoo.com
1.

Bronx Zoo in the Bronx, New York
This zoo is known as the largest urban zoo in the USA. It is home to more than 750 animal species and is expanded to an area of 265-acres. With its size, one can't possibly hope to see in one go. We suggest prioritizing your visit, like watching the Congo Gorilla Forest first and then moving on to the next place. The zoo brings you African gorillas in the glass-enclosed rainforest where you can watch these animals on a safe distance yet experience them in their true wilderness.
Visit its official website here.
What Do You Think?
So, after all our research, these are the top zoos that we found in the United States. As you can see, the USA's wildlife is vibrant with all kinds of animals in their possession. These impressive zoos are safe, and given a very natural environment and adequately taken care of, then we can save so many endangered species. Tell us what do you think about this and leave us with your feedback. Also, let us know which your favorite zoos in the USA are.