When you think of vacationing in Florida, you may be thinking about the sun-soaked, music-filled air of Miami, or if you are a theme park junkie, you might be heading straight to your computer to book a flight to Orlando. But these aren't the only places that you can go to in Florida and have a fantastic time. One city that continually delivers on great vacation experiences but is sadly obscured by the larger towns around it is Pensacola.
Among its beautiful, white, sandy beaches is a place filled with unique and stimulating activities to experience. And when we say stimulating, we mean strange and weird. This might throw a person off from visiting, but if you think about it, who wants to go on vacation to do the same old boring stuff anyway? Here are seven weird things to do in Pensacola that's unusually interesting for your next visit.
1.

The Flora Bama Dead Fish Toss
For most people in the world, happiness does not have to fling a dead fish around a beach. But if you're at the Flora-Bama toss, you absolutely have to do it, at least for charity. Every year in late April, the Flora-Bama beach in Pensacola hosts hundreds of beachgoers who have all gathered for the same purpose: to sling a dead fish over to Alabama soil. Whenever a fish is thrown during this contest, the Flora-Bama Lounge donates money to a local charity. And the fish are never wasted because, after each throw, the thrower must retrieve their fish. The fishes are then fed to seagulls and local wildlife.
For more about the Flora Bama Dead Fish Toss, go to the official website: florabama.com/mullet-toss.
2.

The Pensacola Futuro house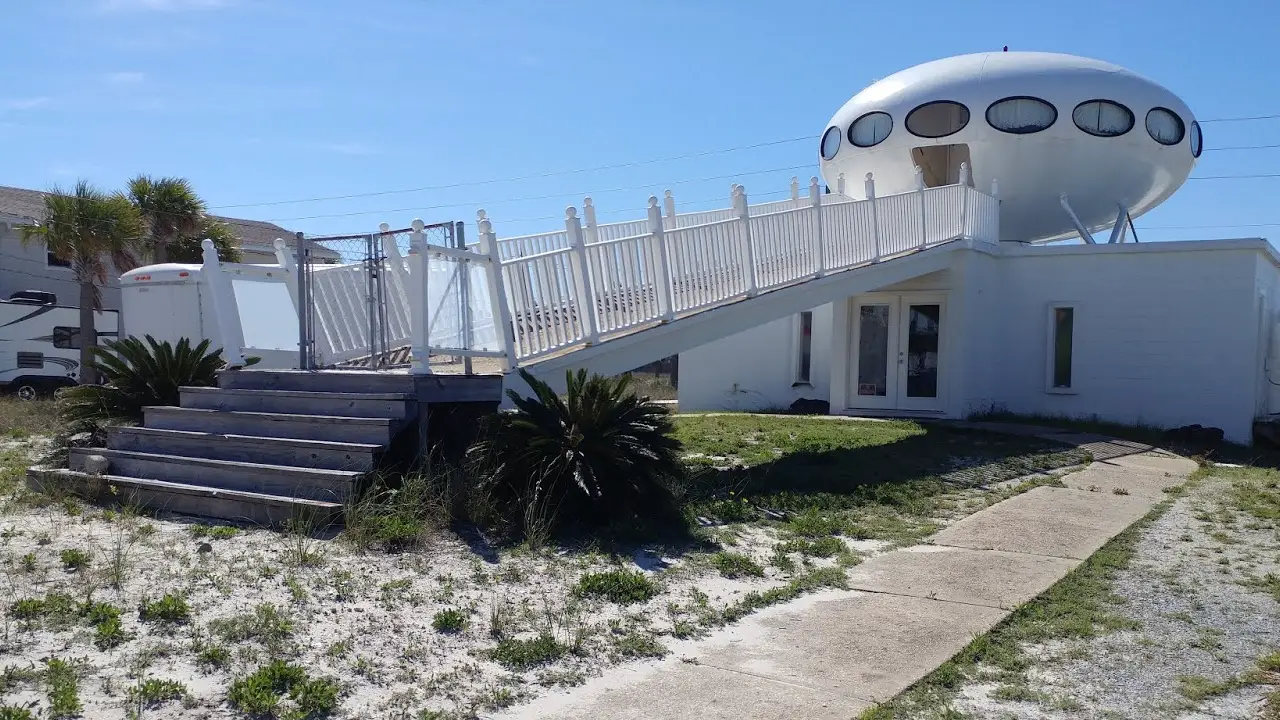 The Pensacola Futuro house – in the 1960s, the world was just beginning to truly understand engineering and what it could do for mankind. This future pod house isn't just stylish and future-retro. There is a purpose to its design. Hurricanes and mega-storms are unable to damage this house because of its unique and ingenious structure. The creator of the future home, Matti Suuronan, wanted to create a building that could house the whole world and survive any type of terrain and climate. However, less than a hundred of these homes were ever built.
The Futuro house's design was far too ugly for the public to accept and invite into their neighborhoods. Now, it is just a relic of a more optimistic time. Unfortunately, visitors are not allowed to enter into the Futuro house. You must be happy with just taking pictures in front of it. But this home should not be forgotten. As strange as it is, seeing it brings up a sense of invention and problem-solving that might not look like we think it should but could be the answer to our prayers.
Its official website is at thefuturohouse.com.
3.

The U.S.S. Massachusetts (BB-2)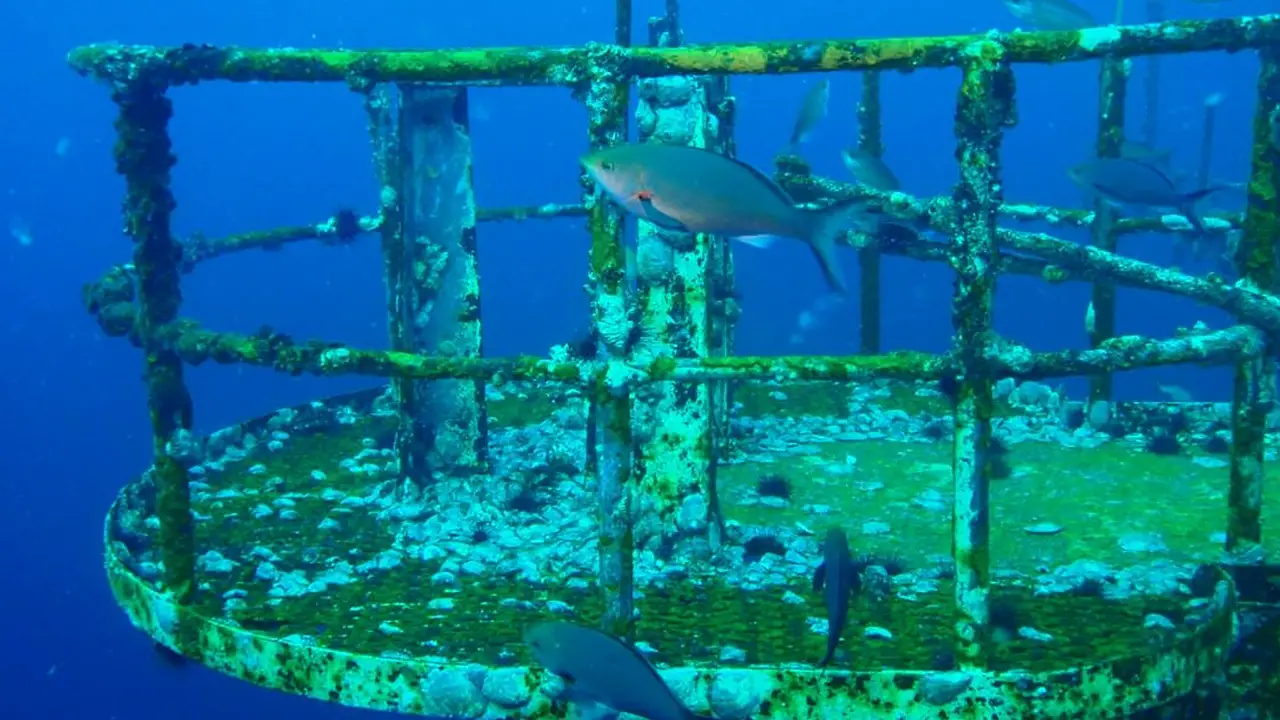 When you think of the naval might of the United States military, many people, both American and abroad, think of its mighty warships and advanced technology. However, to the people of Pensacola, Florida, they will think of the U.S. Massachusetts, the worst naval ship of all time, and a massive all-around mistake in the history of U.S. shipbuilding. It was designed in 1890 to be a hardened warship that would carry soldiers and supplies during times of naval combat. But it never lived up to its purpose. Only three of these ships were ever made, and each one was regarded as a completely useless mistake.
The U.S.S. Massachusetts and it's two other sibling ships always needed far more repairs and upgrades than other naval vessels. It was used less than 15 years before being retired for the first time. During World War II, it was taken out of retirement and was used as target practice for naval guns. Although useless during its heyday, it is now a scenic area for divers to swim through. It also provides a sanctuary for many coral and fish. We suggest that you go scuba diving, so you can take in the size of this late 1800 warship. You can also swim among the fishes, and certified divers can take you close to Massachusetts itself.
4.

McGuire's Irish Pub and Brewery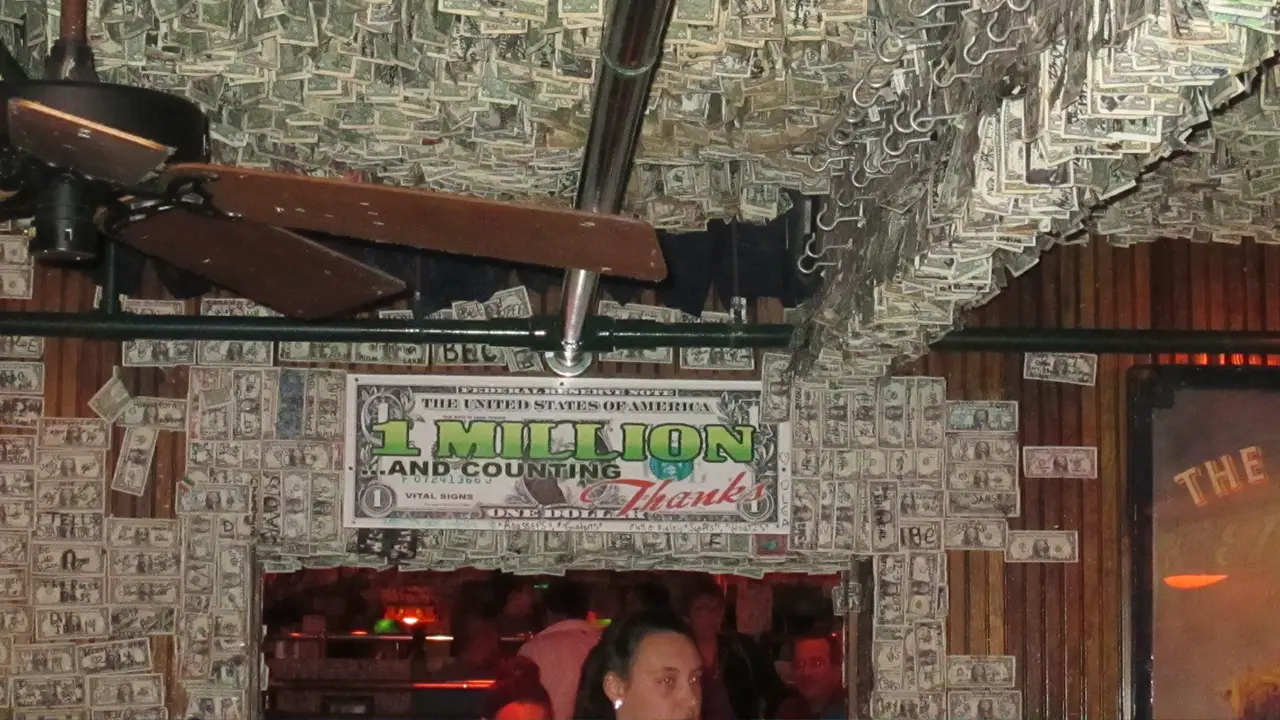 You may not think of high-quality Irish food when you think of Florida. Still, this Irish Pub is about to change your mind completely. This Irish pub has been serving customers for over 40 years, and it still is one of the best restaurants/pubs to get a steak and a beer. The outside of the pub looks quaint and cozy. Nevertheless, once you walk into the interior, you'll be enchanted with a decoration scheme built around neon lights and old Irish posters.
Another feature that makes this place unique is that it has over a million dollars worth of dollars pinned to its walls, doors, and pretty much everywhere else on it. At the end of the year, they have to take it all down and count it for tax purposes.
No matter what diet you're on, the McGuire's Irish Pub can accommodate you. It has vegan and vegetarian options and also gluten-free options. And after you're done having a fantastic meal, you can check out the brewery behind the bar itself. Once you're done with a private tour of the brewery, you can take another trip even farther underground to the wine cellar. Any farther underground and you'll be close to the center of the earth! Just kidding! The core of the planet is at least a few more wine cellars down! But you will want to bring a sweater or jacket because their wine cellar is kept at a constant temperature of 60 degrees, so to preserve the wine for years to come.
Official website at mcguiresirishpub.com.
5.

The Strange Homes of Pensacola Beach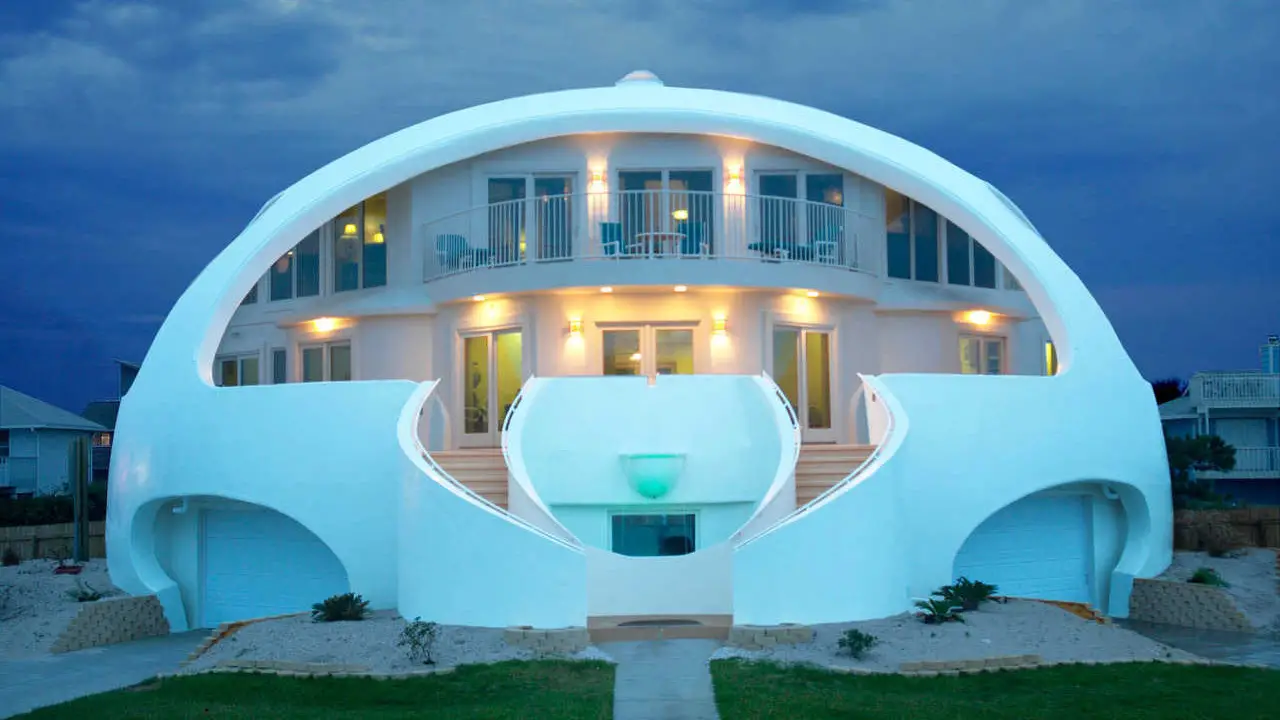 When you travel to Pensacola Beach itself, there are many activities to spend your limited time on. From boutiques and shops to play charming little diners and bars that only fit a few people, you'll find somewhere cozy to unwind and put up your feet for a few hours. But if you want to take a glimpse into the strange world of unique homes and run-down forgotten optimism, then you have to walk towards the far side of the island period, where the Futuro house lives. But there is far more to see than just the abandoned home of the future.
Many homes on Pensacola Beach are dome houses, or homes built for a specific purpose in mind. One home that you must visit is the spaceship home of Navarre Beach. This is a home that you can book a tour and visit. This spaceship house is designed to be the answer to future interior design. Its color scheme is built around gray, orange, and white to maximize simplicity while not adding extras zeros to the interior design's budget.
6.

The Palafox Market
If you're the type of person who is into a more natural side of human life, with handmade items and a pleasant atmosphere, then you are going to want to visit the Palafox market. It is a festival/farmer's market that showcases the best kitsch and vintage items that Pensacola residents have to offer. The festival/market is open every Saturday from 8 AM to 2 PM. Located inside the Martin Luther King Plaza, this open-air market has everything you can think of and some things you never thought you would see.
As you stroll through the market, you can get your weeks' worth of high quality, locally grown produce. While you do that, you can snack on local delicacies and freshly made meals that remind you of your mother's home cooking. The art scene in Pensacola is unique. It caters to those collectors who are not satisfied with mass-produced art from Target or Kohls. You can browse the day away while searching for the perfect piece of art to decorate your walls with.
7.

O'zone Pizza Pub
Allow me to ask you a question, and please be honest: would you go to a hospital just eat their pizza? This may seem odd to ask, but if you have been to the Ozone Pizza Pub, you already know your answer. Once an old abandoned hospital that was built in 1915, this building now houses one of the most unique and delicious pubs in the United States. The Pizza Pub is located deep in the heart of the basement. While you're in the hospital basement, you should expect to hear whispers of the tales of ghosts and hauntings from the former patients of this building.
You may wonder why ghosts are hunting a pizza Pub. Still, if your eternal resting place was suddenly redesigned to be an amusement park, then maybe you would understand where these ghosts are coming from. Nobody in their right mind, dead or alive, would choose to resign themselves to an eternal sleep near a preschool or nightclub, so a hospital that has been turned into a pizza joint is no longer a restful place.
What Do You Think?
Florida is the most unique state in all of the United States. It's filled with swamp people, rednecks, rich retirees, crazy dudes named Billy, gun nuts who need to snack on cookies with their coffee, hobos that train hop across North America, and the general rejects of society. Although it may be hard to understand the mindset of a Floridian, without Florida, we wouldn't be the 50 states. We do not doubt that wherever you go in this adventurous land, you'll find something that will speak to you and soothe your soul. Pensacola is a city that can start you off on your Florida Adventure. Were these weird things to do in Pensacola weird enough? What are your thoughts?
Click on the button below to book your Pensacola adventure today.