Hurricanes are tropical cyclones that are formed from fast-rotating storms with a low-pressure center. Hurricanes do not occur at any time of the year. In fact, according to a few types of research, Hurricanes usually happen in the Gulf of Mexico and the Atlantic Ocean between June till November. Hurricane can be anything, a mild intervention, or a severe nightmare for those living in its path. We have enlisted the worst hurricanes in the history of the USA down below. Take a look and assess the level of devastation these storms caused.
10.

Last Island Hurricane

Category: 4
Highest Wind Speed: 150 mph
Date: Aug 9, 1856 – Aug 12, 1856
Damage: Not known
Death Toll: 200+

The Last Island Hurricane passed over Louisiana and Isle Derniere and caused damage to houses, vacationers and demolished various businesses in its wake. The city of New Orleans was saturated with over 13 inches of rain and inland corps suffered severely. More than 200 people had died because of the storm, out of which 198 were the people stranded on the Island.
9.

Hurricane Audrey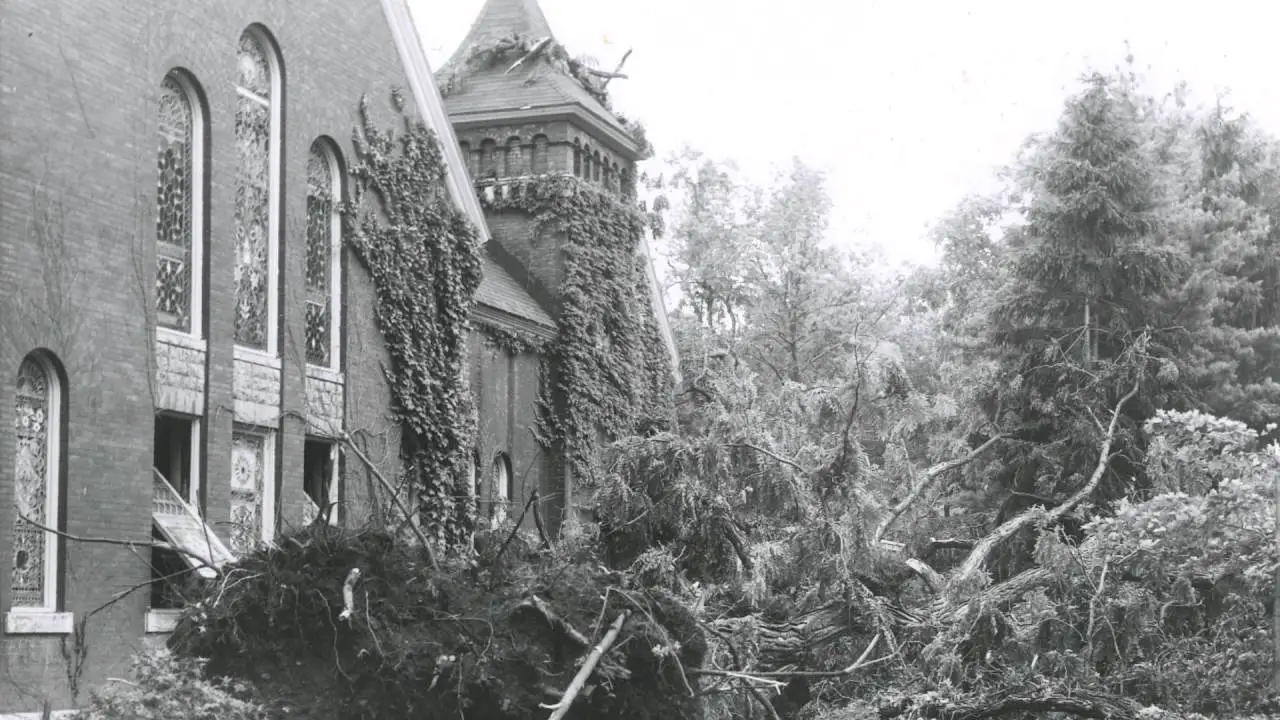 Category: 3
Highest Wind Speed: 127 mph
Date: June 25, 1957 – June 29, 1957
Damage: $150 million (1957 USD); (1.37 billion in 2020)
Death Toll: 416
The Audrey Hurricane only hit the town of Louisiana, but her hit was pretty extensive still. The storm first disrupted offshore drilling and then tore through coastal towns in Texas and Louisiana with 127 miles per hour wind and 12 feet high surges before spawning two tornadoes, which brought destruction further inland. It claimed the lives of more than 400 people once it finally dissimilated.
8.

Galveston Hurricane (1915)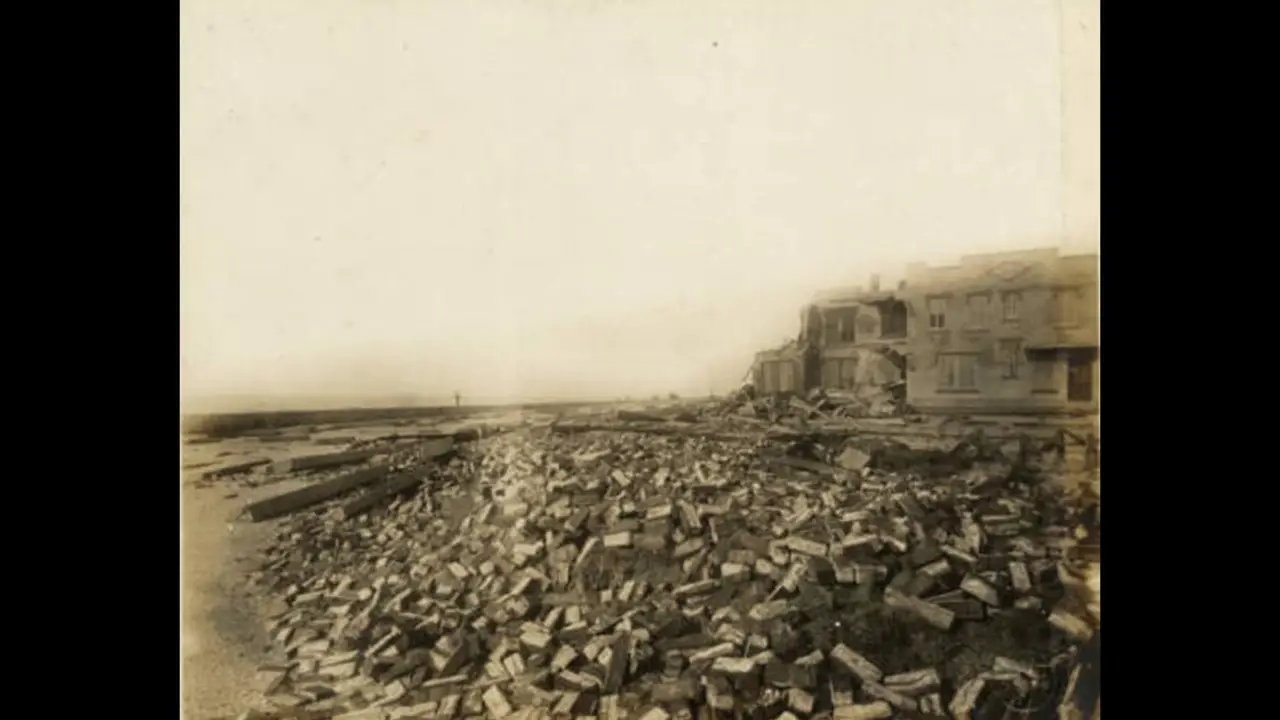 Category: 4
Highest Wind Speed: 145
Date: August 5, 1915 – August 23, 1915
Damage: $30 million (1915); ($766 million in 2020)
Death Toll: 405
Fifteen years after the devastation of the 1900 Galveston Hurricane, another makes an impact on Galveston, Texas, once again. This time, the hurricane described as a category one its start, then as four days passed, its strength built itself to a category four hurricane with winds of 135 mph. Even with an advance warning during that time, the hurricane brought over 400 deaths.
7.

Sea Island Hurricane

Category: 3
Highest Wind Speed: 121 mph
Date: August 15, 1893 – September 2, 1893
Damage: $1 million (1893 USD); ($28.6 million in 2020)
Death Toll: 1,000

As far as we have researched, 1893 was the hardest year on America's history because, during this time, the country hit by three deadliest hurricanes of all time. The second storm that woke up the residents of the USA to a devastating outcome hit the shores of Savannah, Georgia, on August 27. The storm claimed the lives of around 1,000 people, and the economy of the USA crippled severely because of $1 million in damage the storm caused.
6.

Labor Day Hurricane
Category: 5
Highest Wind Speed: 183 mph
Date: August 29, 1935 – September 10, 1935
Damage: $100 million (1935 USD); (1.88 billion in 2020)
Death Toll: 485
The 1935 Labor Day Hurricane is another category five hurricane on this list, yet it devastated a lot of people in the USA. The death toll of this natural calamity somewhere between 485 and the damage caused was around $100 million which is about $1.88 billion in today's money.
5.

Great Miami Hurricane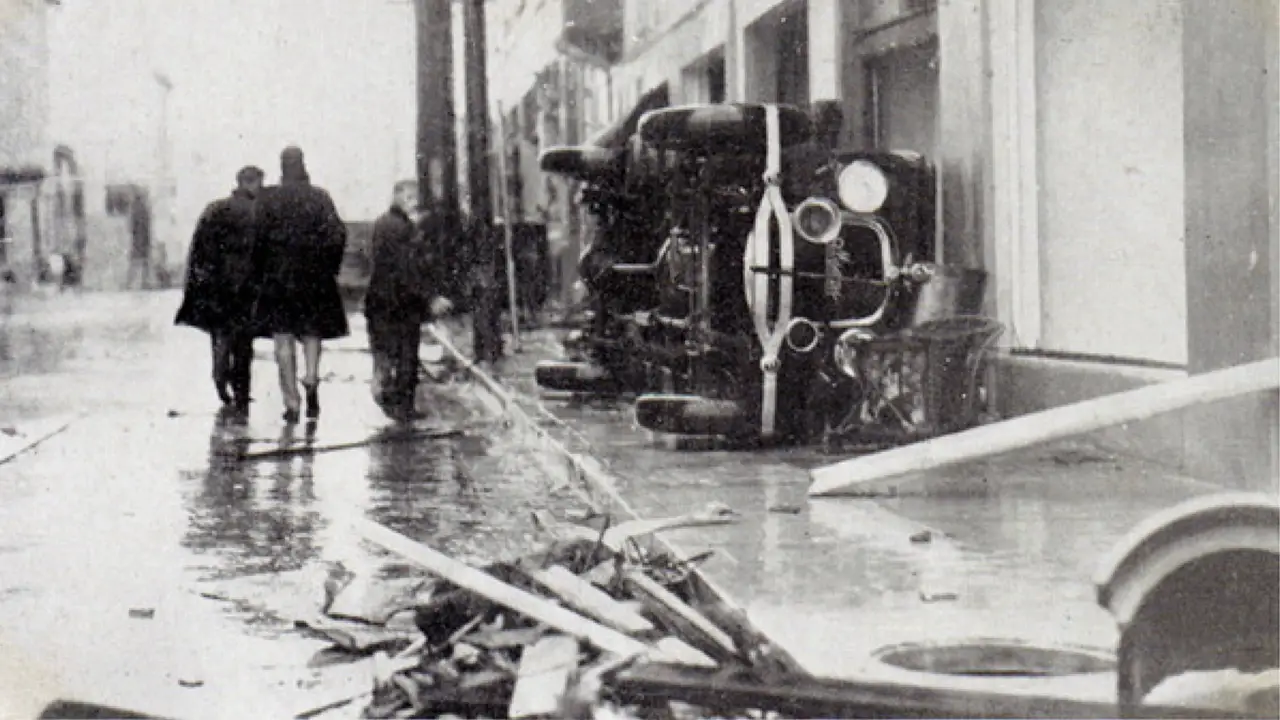 Category: 4
Highest Wind Speed: 149
Date: September 11, 1926 – September 22, 1926
Damage: $105 million (1926); ($1.2 billion in 2020)
Death Toll: 372
Before the great depression, the Great Miami Hurricane came and destroyed nearly all of Miami and the Bahamas. It was the costliest hurricane in the history of the USA, and the damage it caused was for more than $1.2 billion worth of damage. More than 350 people lost their lives, and it took a lot of time for the country to get back on its feet after this calamity.
4.

Hurricane Katrina
Category: 5
Highest Wind Speed: 174
Date: August 23, 2005 – August 31, 2005
Damage: $125 billion (2005 USD); (Tied as a costliest tropical cyclone on record)
Death Toll: 1,833
Hurricane Katrina is said to be the deadliest storm that the USA experienced in modern times. It landed as a category five storm in New Orleans, Louisiana. It had traveled from Florida, and by the time it hit the shores, the hurricane had pretty weakened and slowed down. But, it got warmed up by the warm air of the Gulf, and it hit New Orleans like a bullet.
More than 1,800 people lost their lives, and the USA suffered a loss of $125 billion worth of damage. The damage caused was something the country had never seen before, and there were a lot of political hindrances as well.
3.

Cheniere Caminada Hurricane

Category: 4
Highest Wind Speed: 134 mph
Date: September 27, 1893 – October 5, 1893
Damage: $5 million (1893 USD); ($143.3 million in 2020)
Death Toll: 2,000

Known as Jefferson Parrish today, the region was hit by a deadly storm the early morning of October 2. Many businesses and homes destroyed, and nearly 752 people of the 1,500 residents living there killed in the eye of the deadly storm. After creating havoc amid Cheniere Caminada, the hurricane moved up to Florida, Mississippi, and Alabama, where 2,000 people lost their lives and in the hurricane's aftermath leftover thousands homeless.
2.

Okeechobee Hurricane
Category: 5
Highest Wind Speed: 162 mph
Date: September 6, 1928 – September 20, 1928
Damage: $100 million (1928 USD, $1.49 billion in 2018)
Death Toll: 2,500 – 3,000
The Okeechobee Hurricane, also known as the San Felipe Segundo hurricane was the deadliest storm to be witnessed by the people of Puerto Rico. The hurricane during the time was a category four storm, and it landed on the shores of West Palm Beach on September 17. More than 2,500 people lost their lives, and several homes destroyed. By today's standards, the total damage caused by Okeechobee was around $1.49 billion.
1.

The Galveston Hurricane (1900)
Category: 4
Highest Wind Speed: 145 mph
Date: August 27, 1900 – September 15, 1900
Damage: $35.4 million (1900 USD); ($1.083 billion 2020 USD)
Death Toll: 8,000+
Without any conflict or confusion, the Galveston Hurricane of 1900 is by far the deadliest and the most horrific hurricane that residents of the USA witnessed. It made its landfall on September 8 as a category four storm with winds of 143 miles per hour. The saddest part about this hurricane is that people of Galveston weren't given any warning about what they were about to witness. They were informed about hazard coming their way just a few hours before the calamity broke. Over 8,000 people died because of this storm, and more than 10,000 were left homeless.
What do you think?
So, these were the deadliest storms to ever hit the United States according to our research. As you can see, the worst storm hits are across Louisiana and Florida because of their geographical location.
What did you think about these hurricanes and its effect? Have you experienced any of these hurricanes? Let us know through your feedback below.