When it comes to fantastic looking beaches and a party nightlife scene, the very first travel destination that comes to mind is Miami and its beautiful landscapes. People worldwide are quite familiar with the glamor that Miami offers us and how its sunny weather is a total mood changer for everyone. We know how glitz has always taken over this beautiful Suncoast. If you want to have the best and most in-depth experience of this beautiful island, continue reading and finding out about the top 10 things to do in Miami!
10.

Visit the Fairchild Tropical Botanic Garden
If you love experiencing true mother-nature, then don't forget to visit this place. The garden is home to some rarely found tropical plants. It will give you an experience that you previously were longing for. It's a beautiful place to just let loose and experience the beauty of Miami to its fullest.
9.

Don't Forget About the Locomotive Industry
Now that we are down to our last few suggestions, we would like you to explore the locomotive history. You will be able to get this fantastic experience out of the Gold Coast Railroad Museum created back in the 1950s to preserve Miami's locomotive history. Here you will find carriages that brought some really prominent figures of the past into town and see how the industry used to work a long time ago.
8.

Cruise Down the Ocean Drive
If you're in for a real treat and want to experience Miami's beautiful sand beaches in just one go, don't forget to cruise along the Ocean Drive. It is among the most popular tourist spots on the island. It offers a very enigmatic experience to the people who would love to explore and experience Miami's aesthetic skyline. You're also going to love the beautifully pastel-colored Art Deco building at the driveway's side while you cruise.
7.

Visit the Miami Science Museum
Now, this is going to be a real treat for all the geek groups out there. The interactive exhibits and the diversity in technology, the Miami Science Museum is truly a treat for the sole. It offers an immersive experience in a wide range of fields such as biology, physics, and chemistry. Established back in 1950, it has expanded its horizon. It has become a safe haven for all the nerds and science enthusiasts.
6.

Shop at the Lincoln Road
The famous and one of the most hyped roads in Miami is Lincoln Road. The architecture of this beautiful place was designed back in the 1950s, and it is by far the busiest road of the island. Here you will find beautiful sidewalks, small aesthetic coffee shops, cultural venues, and lounges to explore. This beautiful and busy road has to be one of the most glamorous places in the world. If you love shopping, strolling, dining out, or just roaming around, taking in the old town's beauty, you what better place to do all this than the Lincoln Road.
5.

Check Out Miami's Best Food Halls
The newest culinary craze is food halls sweeping Miami and across the nation. From Italian to Asian to healthy food, these food halls draw crowds for their diverse, delicious dishes and a buzzy atmosphere. In no particular order, below are Miami's best food halls:
Treats Food Hall
4.

Enjoy the Little Havana
Little Havana is known for its beautiful culture and for hosting small outdoor festivals and socials. People witness this small town's originality at its beautiful peak. The city offers a great deal of entertainment to the tourists, and people also thoroughly enjoy their local food shops. While you're in town, you will see how non-stop Latin music keeps filling the air surrounding you and how small Cuban figures that their art depicts will give you a whole new perspective. If you happen to be fond of seeing old cultures in life, Havana isn't something you shouldn't miss.
3.

Vizcaya Museum and Gardens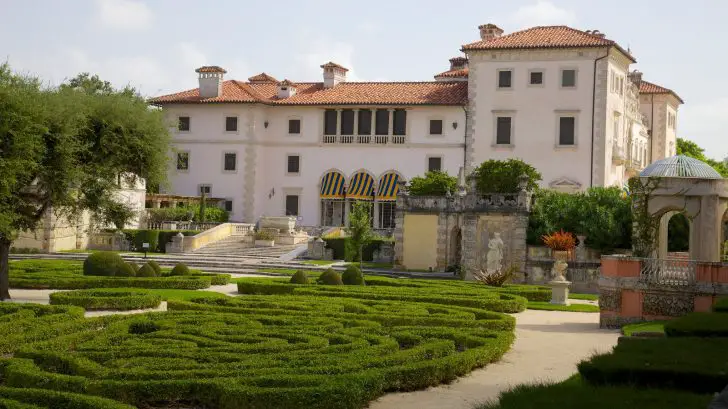 If you happen to be someone who likes to explore the local heritage, trust us when we say you're absolutely going to fall in love with the Vizcaya Museum and Gardens. This place is known as the treasure Miami has been keeping for ages and is famous for its architecture, artwork, and grounds. Stroll around the garden on a beautiful sunny day and take all the glory that Vizcaya offers you. The garden also features 34 rooms decorated with Renaissance-style furniture, taking you back to the beautiful 90s.
2.

Explore Art Deco District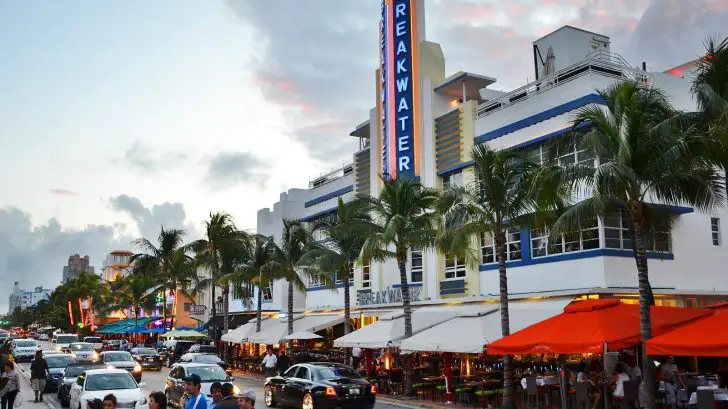 Now that you have stepped on to Miami Beach do not forget to explore the local vicinity, which is the famous Art Deco District. Once you start exploring the streets, nostalgia is bound to hit you with all the 1930s feel. You will see how the place has a lot to offer you in not just terms of beaches but also in terms of local heritage. There's something extraordinary and nostalgic about this district. The canopy-covered restaurants and the artistic neon signs will allow you to soak in this place's beauty and enjoy it to your full capacity. Also, don't forget to try the local cuisine; it is something to indeed die for.
1.

The Iconic Miami Beach
Well, first things first, if you're going to Miami, you can honestly not visit the iconic Miami beach. Whenever we think about this island, the first thought that crosses our mind is a sandy beach with a bright sunny day, and you get the tan you have missed the entire year. Miami Beach is technically a legend. It's the best place where you can soak up under the sun and enjoy the weather. You will find the beach a little outside of Miami as it is located on an island. It's also known as the Art Deco of this place because of the aesthetic landscapes and beautiful buildings that reside deep in the land.
What Do You Think?
So, these were some of our suggestions about the things you can absolutely do in Miami. Let us know what your perspective is on this, and don't forget to share with us where you would like to go to this coastal city. We absolutely love hearing your feedback.
Click on the button below to book your Miami adventure today.