Getting married should be the perfect moment for you and your spouse. As such, everything must be perfect – from the suits to the music, to the family and friends gathered. However, perhaps a few are more important than where the actual wedding would take place. While some prefer to get married in a traditional church, some couples take the time to travel and go to just the right spot for their dream wedding.
Here are just some of our picks for the most popular and best destination weddings that you can go to if you want to tie the knot. These spots are certain to bring you the best ambiance and memories for this very special occasion.
10.

Vail Mountain, Colorado, USA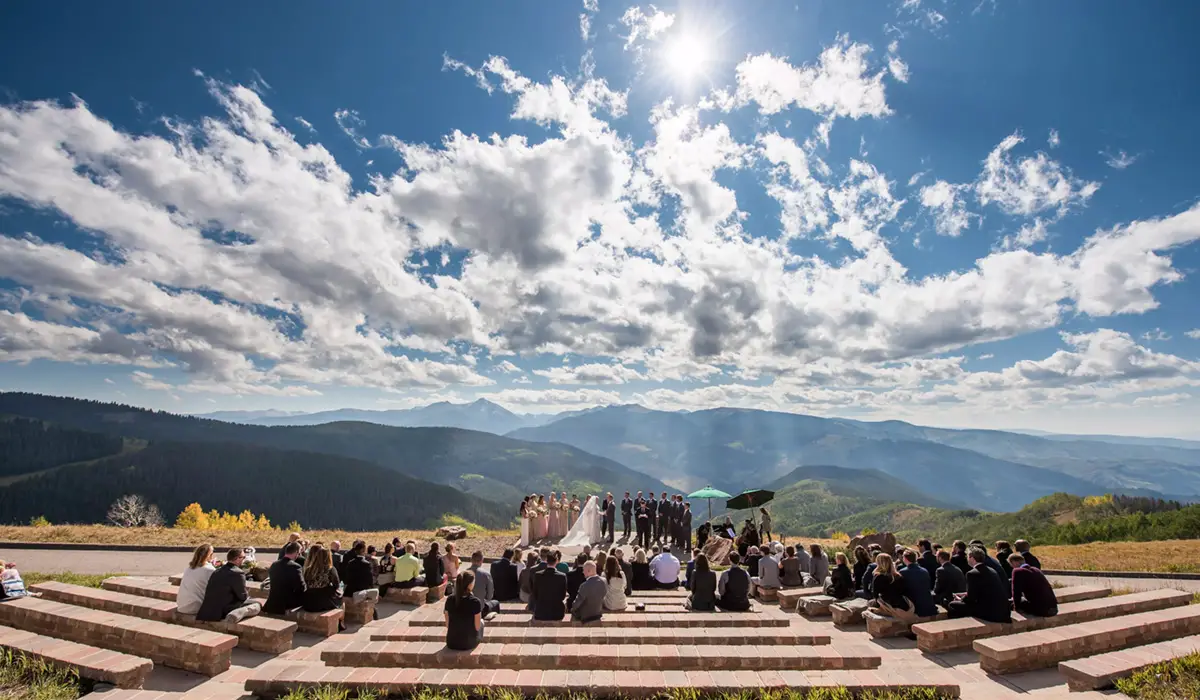 Vail Mountain in Colorado is one of the best places to get hitched, especially if you love the cold mountain air. Imagine a view of the Rockies, with you and your husband or wife to be front and center in an amphitheater built right into the mountain. From your guests' point of view, they will be watching a spectacle, and they will certainly have some amazing things to say about your wedding day.
9.

Castello Di Vicarello, Italy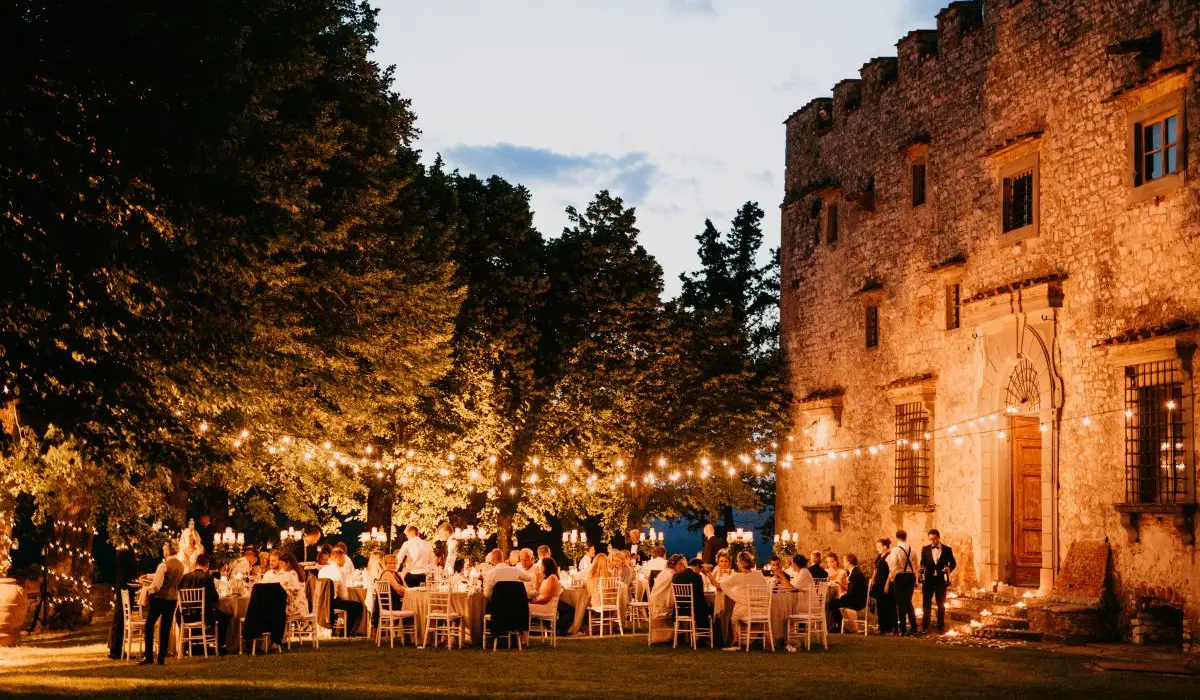 Found in Cinigiano, Italy, Castello di Vicarello is a 900-year-old castle with gardens and lavish lawns. This makes this location a perfect spot for your dreams of a romantic wedding. Inside, though, guests can also see an architectural wonder that will sure to bring tears to their eyes. This is as close to a fairytale wedding that you can get. Plus, honeymooning in Italy is very much possible as it is only a few hours away from Florence.
8.

Alila Ubud Resort, Bali, Indonesia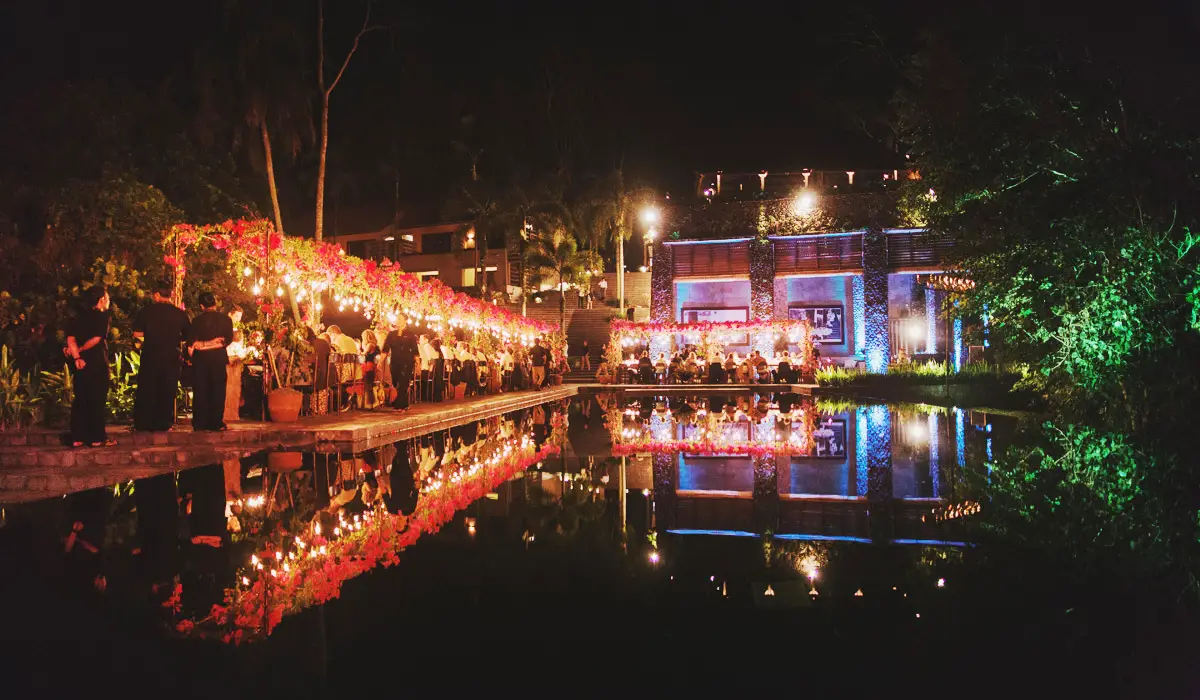 Alila Ubud Resort in Payangan, Bali, Indonesia is a great destination for weddings due to its wonderful views. Mountains and forests flank the location, so photo opportunities on this special day abound. Alila Ubud Resort is also home to some amazing sights such as the open-air pavilion and one of the most beautiful infinity pools that you can see. Both of these can be great backdrops for your wedding.
7.

Mt. Hood Organic Farms, Oregon, USA
Getting married on a farm is very much possible, if not memorable. Mt. Hood Organic Farms lets you get married with a view of three majestic mountains in the background. Also, the reception will not be a problem as organic foods straight from the farm are readily available. Dishes served are fresh, delicious, and can wonderfully cap off your very special occasion.
6.

Oberoi Udaivilas, India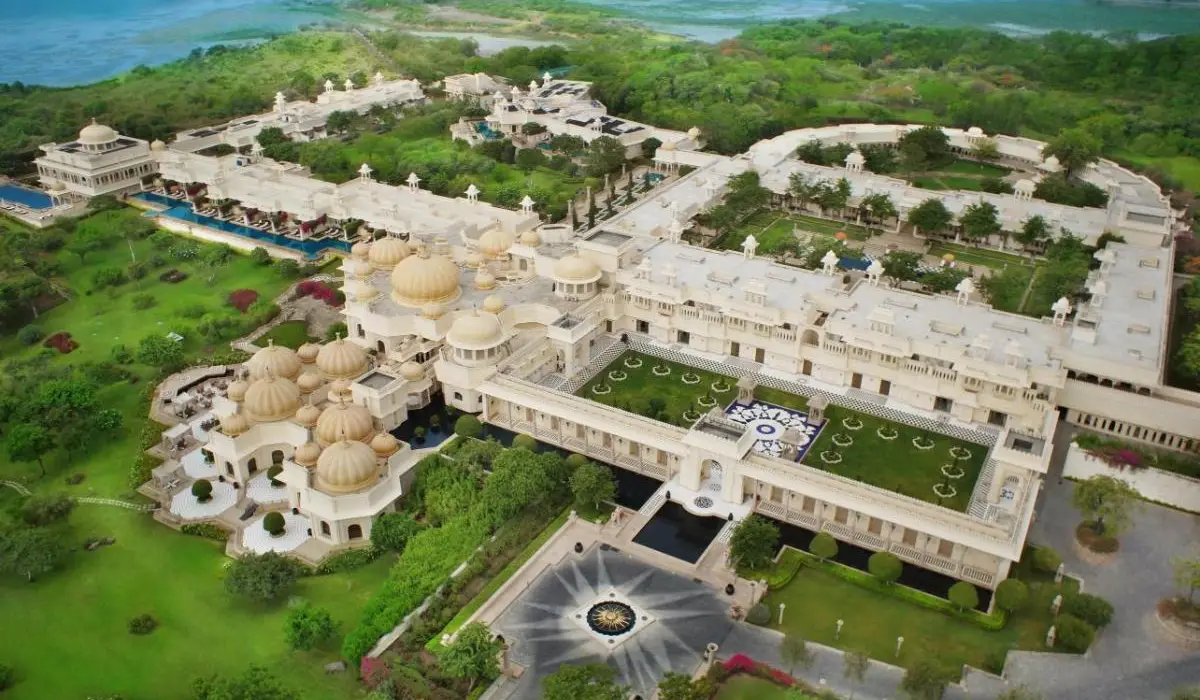 Located in Udaipur, this location is an architectural masterpiece, giving you the chance to capture your wedding photos behind an exotic and majestic scene. Brides will certainly feel like a princess, and your entrances, which will be by boat, will be one of the most unique ways that you can find. Oberoi Udaivilas is also surrounded by luscious greens, clear waters, and beautiful mountains which will give your wedding a refreshing and dream-like feel.
5.

Le Blanc Spa Resort, Los Cabos, Mexico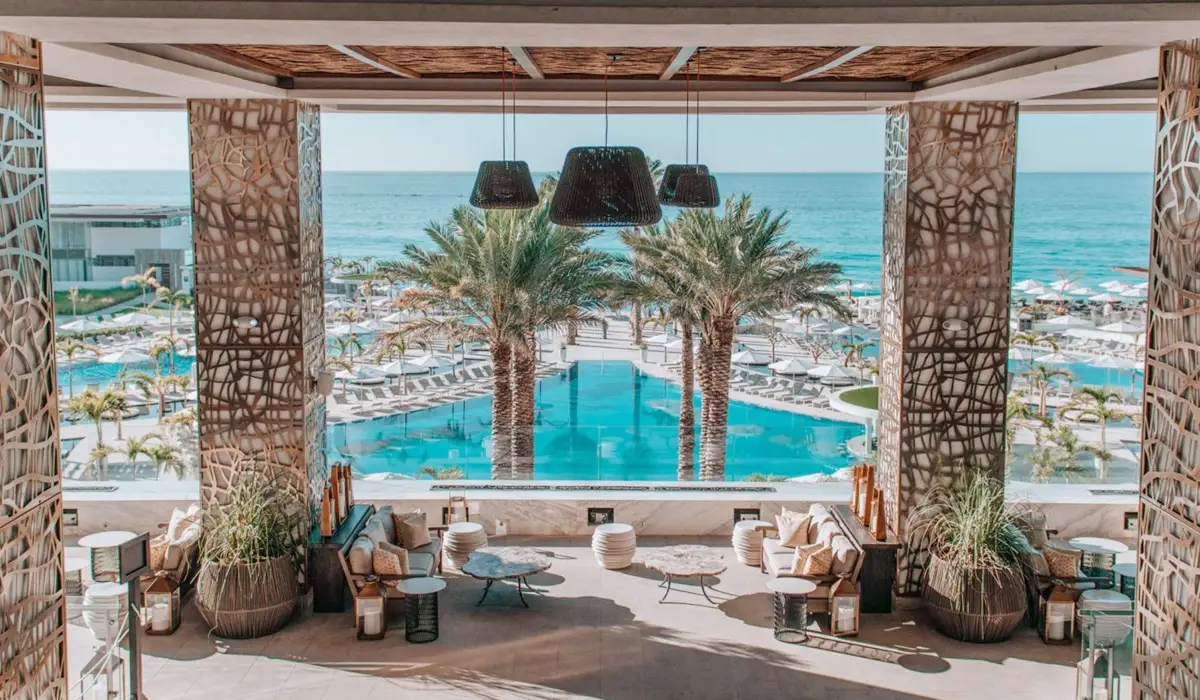 Who hasn't dreamt of a beach wedding? At Le Blanc Spa Resort, you can turn that dream into a reality. While the resort has other places that you can exchange vows, you certainly shouldn't pass up the chance to get wed on the smooth white sands and in front of the cool clear waters. This location is best for private ceremonies with only your nearest and dearest as witnesses. Here, you and your guests are sure to be treated not only with a memorable experience but to some great amenities as well.
4.

Park City, Utah, USA
For those who don't want to go far just to get hitched, Park City in Utah provides some great spots for you to tie the knot. Going in winter gives you a great view of the snow-capped mountains, while other seasons give you clear skies that make for a perfect wedding climate. There are also many different activities to be done depending on the season, and the background settings of your nuptials will also have a slight European flair.
3.

Las Vegas, Nevada, USA
Las Vegas, Nevada is home to drive-through weddings. If you want something unorthodox yet memorable at the same time, you can get wed with no fuss at all here. You can even have an Elvis impersonator officiate your wedding. Of course, you can also do the traditional wedding here. Outside, casinos, hotels, and resorts can definitely cater to your needs whether it is for the actual wedding venue or the reception. Las Vegas can offer memorable weddings for any preference or budget, which makes this one of the best places for couples to wed.
2.

Koh Samui, Thailand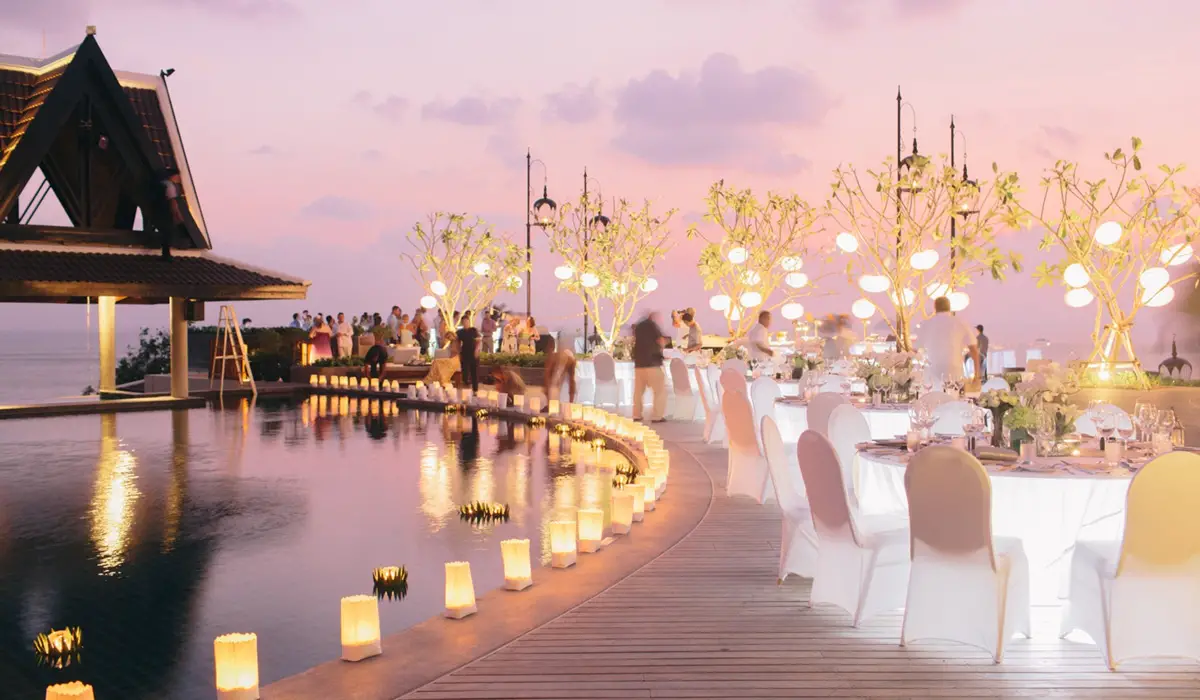 Koh Samui is home to several hotels and resorts that can cater to your wedding needs. Perhaps more importantly, they can provide you with all the pampering that you need so that you will be stress-free during the actual wedding. Four-hour spa treatments are available, and you can even go island hopping with your guests before the actual day. Couples will have the option to get wed at the beach or at the resort itself. Just make sure to avoid going during monsoon season as it will definitely and literally rain on your parade.
1.

Tuscany, Italy
Couples can have the pick of their dream wedding spots in this area. Home to several chateaus, castles, and vineyards, many locations can serve as the venue of your momentous day. Old fashioned weddings are perfect in this area, and the food and wine are sure to be great as well. Suggestions for wedding locations in Tuscany include Lari Castle, Villa Mangiacane, and Castiglion del Bosco.
These are just some to the best places for couples to go to if they want to have the most perfect and memorable wedding possible. Nothing beats exchanging vows and living happily ever after than doing it at just the right place and celebrating with loved ones. As such, make it a point to research on places such as these to make your idea of a fairytale wedding come true.